Orange Cooler Cookies are a tender melt away cookie recipe with an orange twist! Coated in powdered sugar these sweet citrus cookies melt in your mouth!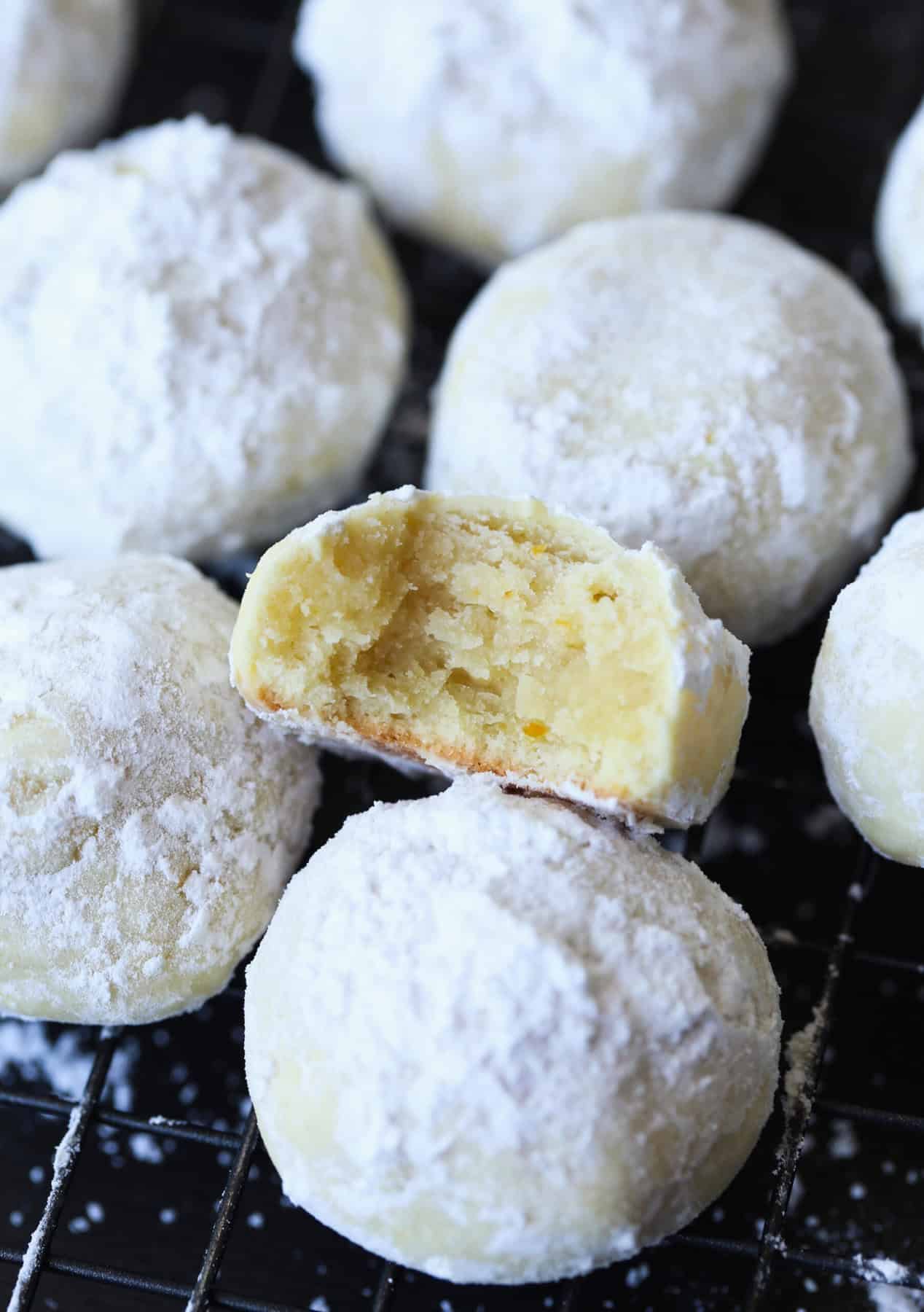 These Orange Cooler Cookies are perfect for warm, summer days, but are equally as deserving of a place on your holiday cookie platter. They have a melt-away texture with a sweet coating of powdered sugar. The orange zest that is baked right into the cookie dough gives them a bright, citrus flavor that you are sure to love!
Orange Cooler Cookies Melt In Your Mouth!
Unlike my Cranberry Orange Meltaway Cookies, these have a crumbly, buttery texture, a lot like a Snowball Cookie or Pecan Sandies which are absolutely delicious! This is a quick and easy cookie recipe that is a twist on the classic Lemon Cooler Cookie.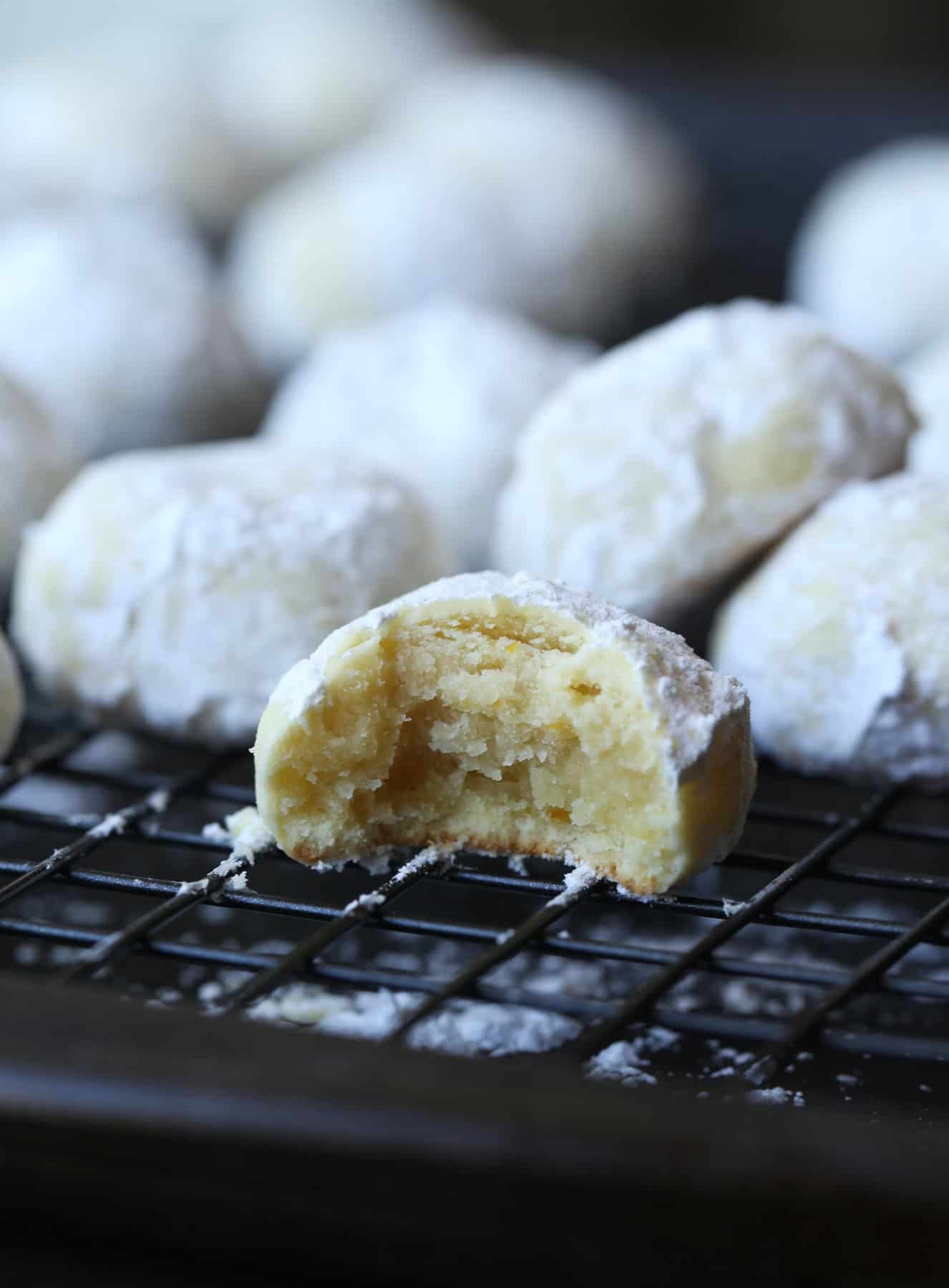 How Do You Make Orange Cooler Cookies?
This is an easy cookie recipe that only has 8 simple ingredients, requires no chill time and they bake up in 13-15 minutes. You want them to be golden brown on the bottom and set completely. These aren't cookies you want to under-bake. They aren't meant to be soft and gooey like so many of my cookie recipes. They will be buttery and slightly crumbly without being too hard. They're king of magical!
Ingredients:
The ingredient list for these cookies is simple! Here's what you will need:
Butter: I like to use salted butter in this recipe, but you can absolutely use unsalted. No need to adjust the amount of salt in the recipe.
All Purpose Flour: Most cookies require all purpose flour, and this is no exception!
Powdered Sugar: There is powdered sugar in the cookie dough as well as the coating of these cookies. Using powdered sugar in the dough is in-part what gives them their unique texture!
An Egg Yolk: Just a yolk is required for this recipe. The yolk adds richness and moisture to the dough.
Orange Juice and Zest: I use fresh squeezed orange juice in this recipe, but you can absolutely use packaged orange juice. BUT since you are already using zest from an orange, you might as well use the juice from the orange! The flavor can't be beat!
Baking Powder and Salt: Baking Powder helps stabilize the dough and also helps them rise, but you're only using a very small amount because you don't want these cookies to rise too much. And of course, the salt gives it a little flavor!
Can You Make These Cookies Lemon?
Oh yes, of course! The flavor for these cookies comes from the zest and juice of an orange, but there is no reason you couldn't make these Lime Cooler Cookies or Lemon Cooler Cookies simply by switching out the zest and the juice!
You could even make a Lemon-Lime Cooler Cookie, by using lime zest with lemon juice, or vice versa!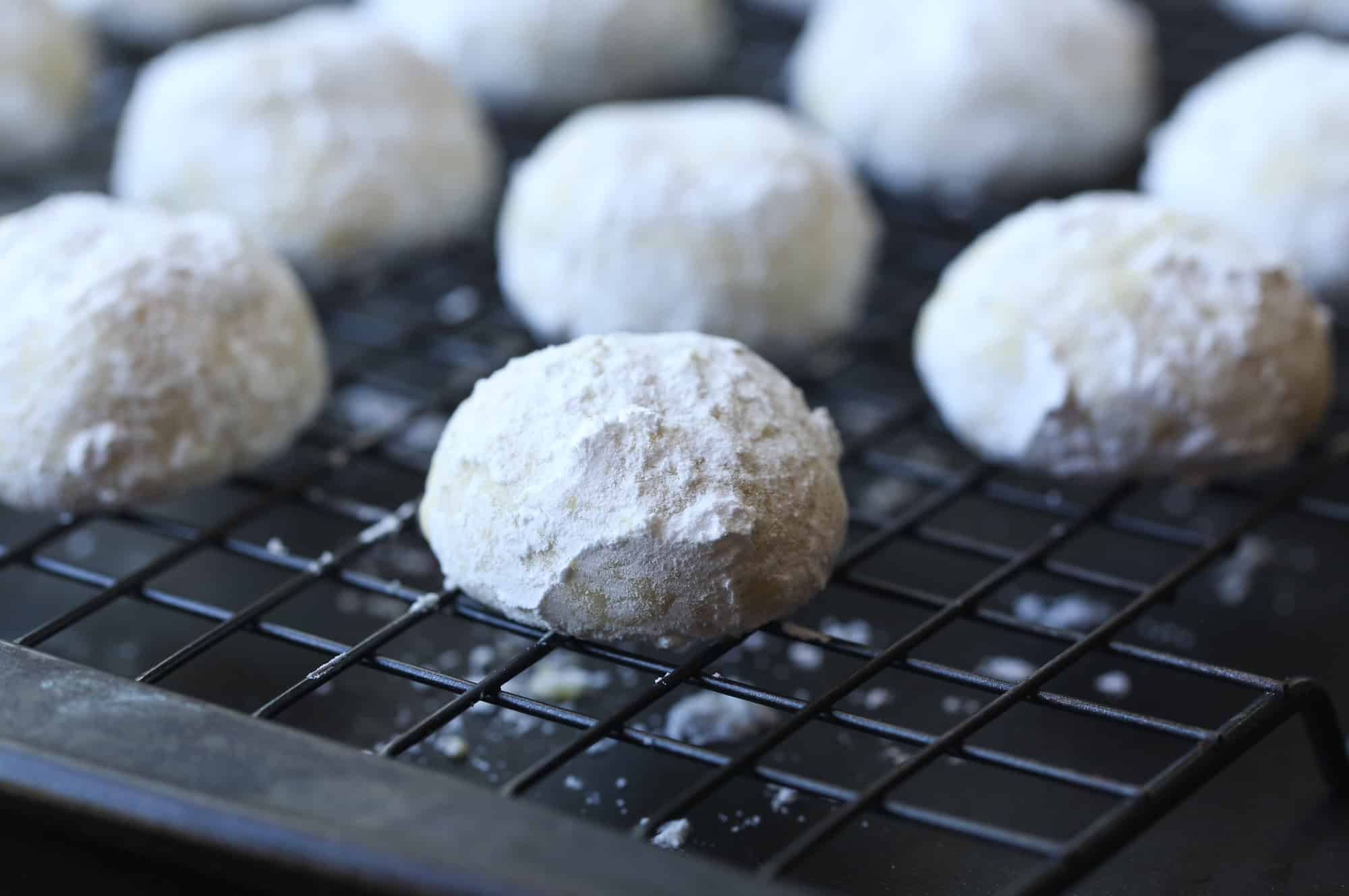 I partnered with my friends over at Imperial Sugar for this recipe, so hop over for the FULL and PRINTABLE recipe!
Looking for more Orange Recipes? Here are a few I love:
PIN for later: