The Peanut Butter Brownie Cups are so so good! Perfect for a grab and go snack!
I LOVE chocolate and peanut butter…I mean, who doesn't?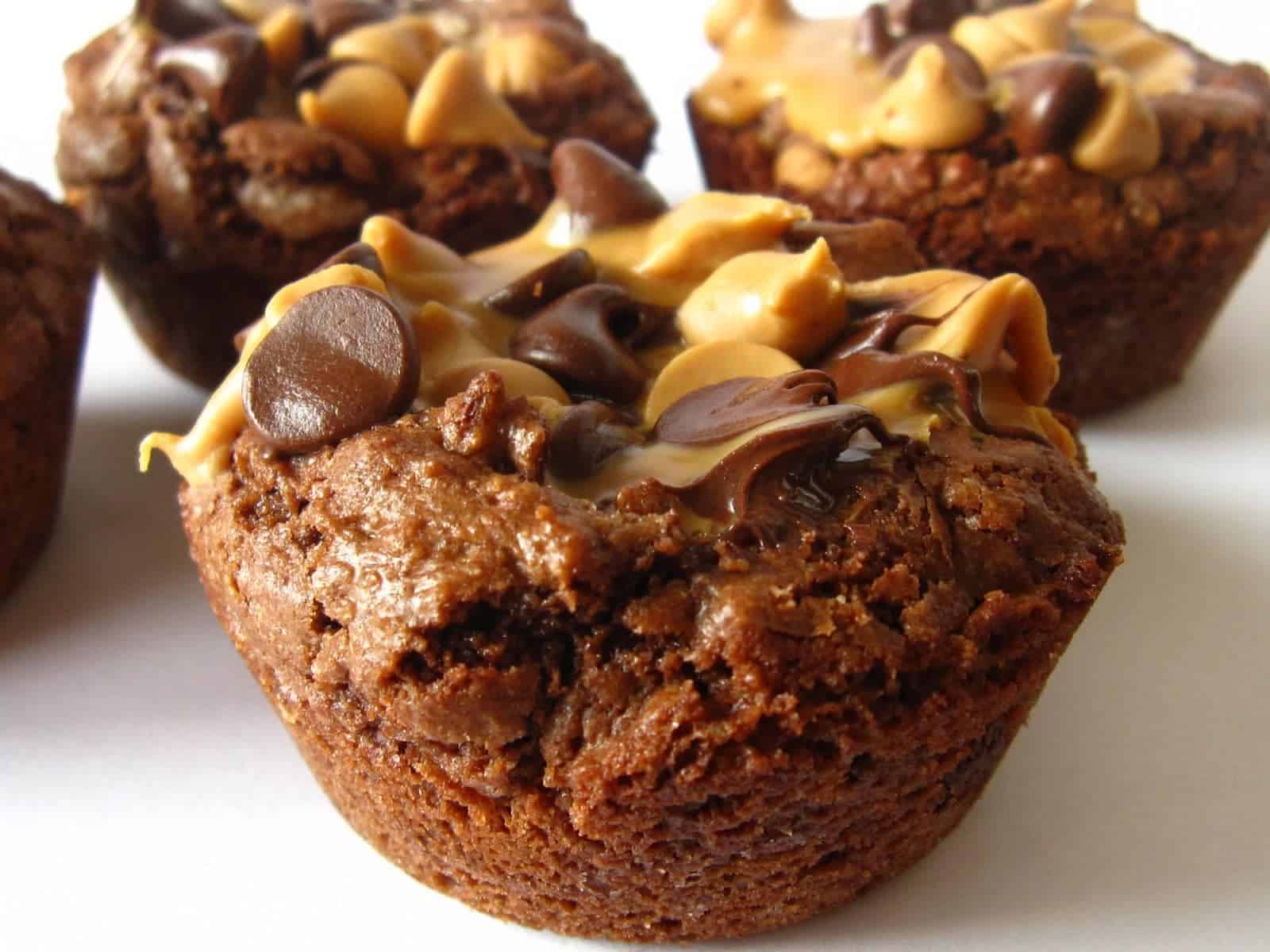 And these individual brownies are loaded with peanut butter and chocolate. Every bite is perfection!
Peanut Butter Brownie Cups are a super basic idea, but they are a long time favorite in my house!
They are on the go-to, most asked for list and I am sure will stay there forever!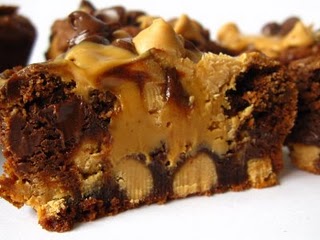 Print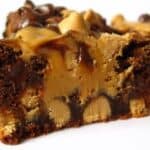 Peanut Butter Brownie Cups
---
3/4 cup

granulated sugar

1/4 cup

butter, softened

1 tablespoon

water

1 3/4 cup

semi-sweet chocolate chips separated as follows: 3/4 cup (to melt),

1/2 cup

(to stir in) and 1/2 cup reserved for garnish

1

large egg

1/2 teaspoon

vanilla extract

1 cup

all-purpose flour

1/4 teaspoon

baking soda

3/4 cup

creamy peanut butter

1 cup

peanut butter chips (I used Reese's PB chips) separated as follows: 1/2 cup to stir in and 1/2 cup reserved for garnish
---
Instructions
Preheat oven to 350
Grease 12 cup muffin pan
Combine sugar, butter and water in medium microwave-safe bowl. Microwave on HIGH for 1 minute or until butter is melted.
Add 3/4 cup semi-sweet chips; stir until melted.
Add egg and vanilla extract and stir well. Add flour and baking soda and stir until blended. Allow to cool to room temperature.
Stir in 1/2 cup each of PB chips and semi-sweet chips. Spoon a heaping tablespoon batter into each prepared muffin cup.
Bake for 13 to 15 minutes or until top is set and wooden pick inserted center comes out still slightly wet.
Place muffin pan on wire rack.
Centers of brownies will fall upon cooling. If some do not, with back of teaspoon, tap center to make a hole.
Place peanut butter in small, microwave-safe bowl. Microwave on HIGH for 45 seconds; stir. While brownies are still hot, spoon a scant tablespoon peanut butter into center of each brownie. After brownies have cooled for approx 10 min. top with reserved 1/2 c. PB chips and 1/2 c. semi-sweet chips.
Cool completely in pan on wire rack.
Loosen around edges of brownies with a knife and carefully remove from pan.
---
Want To Save This Recipe?
Find more recipes like this: