Sour Cream Twists are a quick and easy pastry-like treat that anyone can make. These soft, yet flaky, twists are great with coffee, tea or as an unexpected addition to a bowl of vanilla ice cream. They're rich, yet light, and can be frozen beautifully.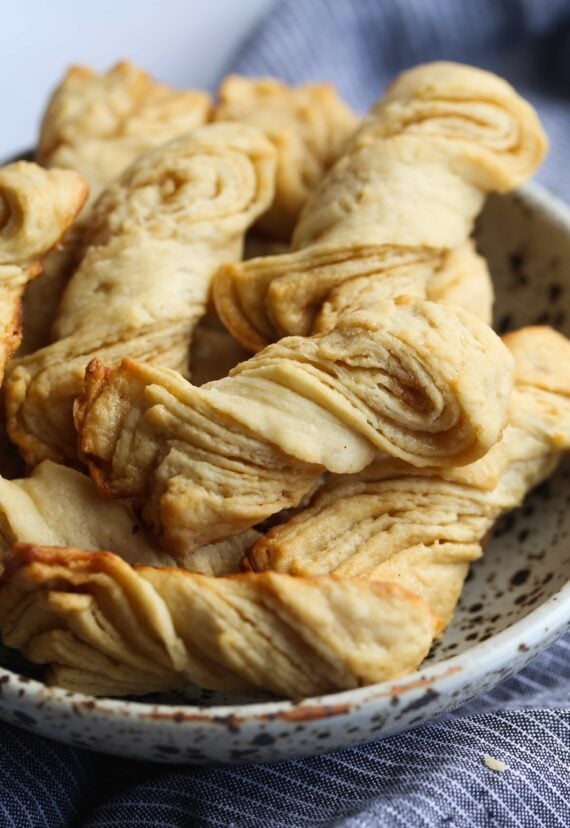 This is a recipe that will make those of you who shy away from making pastry dough from scratch very happy!
Sour Cream Twists Are An Easy and Quick Pastry Recipe!
The dough comes together in just minutes with simple ingredients. The method of folding and rolling the dough is how you achieve layers and layers of flaky dough, with a brush of butter and a sprinkle of cinnamon sugar.
Looking For More Easy Pastry Recipes? Try These: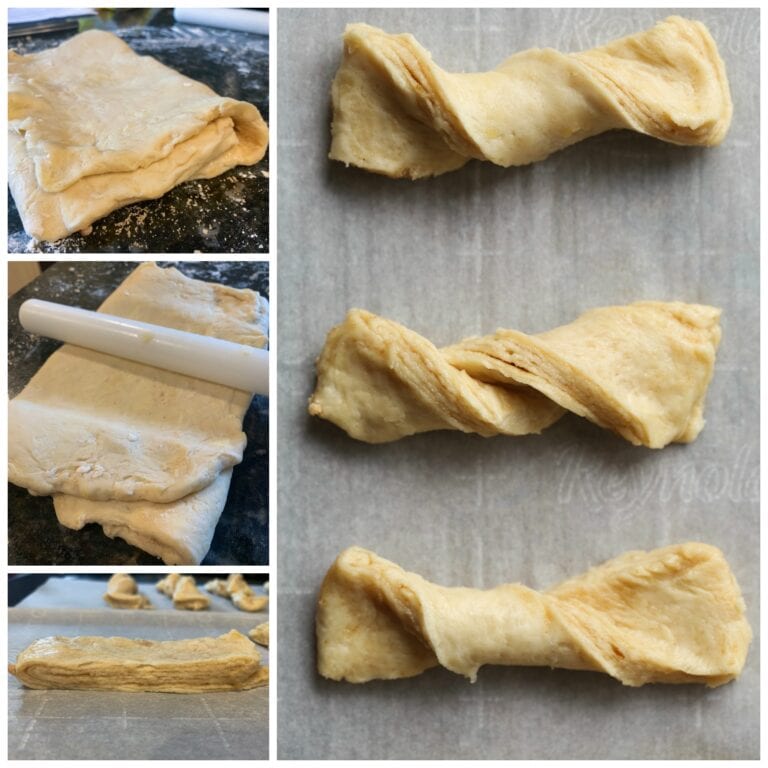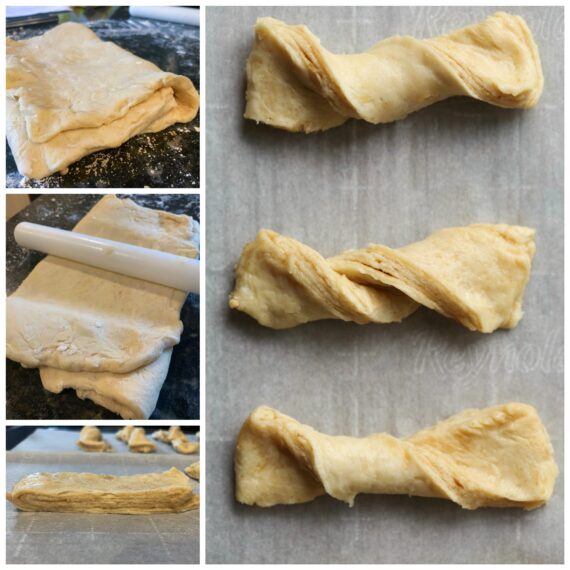 How To Make Sour Cream Twists
To make the dough you will need just a few simple ingredients:
Yeast
Flour
Butter
Eggs
Sour Cream
Vanilla Extract
Butter
Brown Sugar
Cinnamon
You mix the dough together and let it chill overnight. This allows the dough to rise slightly (it won't double), and the flavors to meld together. PLUS it is a great recipe to make in advance when you are entertaining or for holidays.
How To Roll Out the Dough
When you're ready to bake, divide the dough in half and roll it out into a rectangle. Brush it with melted butter, and sprinkle it with cinnamon sugar.
Fold the dough into thirds, and then roll it out again and repeat the process 2-3 more times! This is how you create the flaky, sweet layers!
Cut the dough into strips and then give them a twist! These will bake up and get golden at the edges and on the bottom.
Can I Freeze These Sour Cream Twists?
Yes! This recipe is great to make and freeze. Just bake the twists, allow them to cool and then package them airtight and freeze for up to 30 days.
Just thaw them at room temperature and enjoy!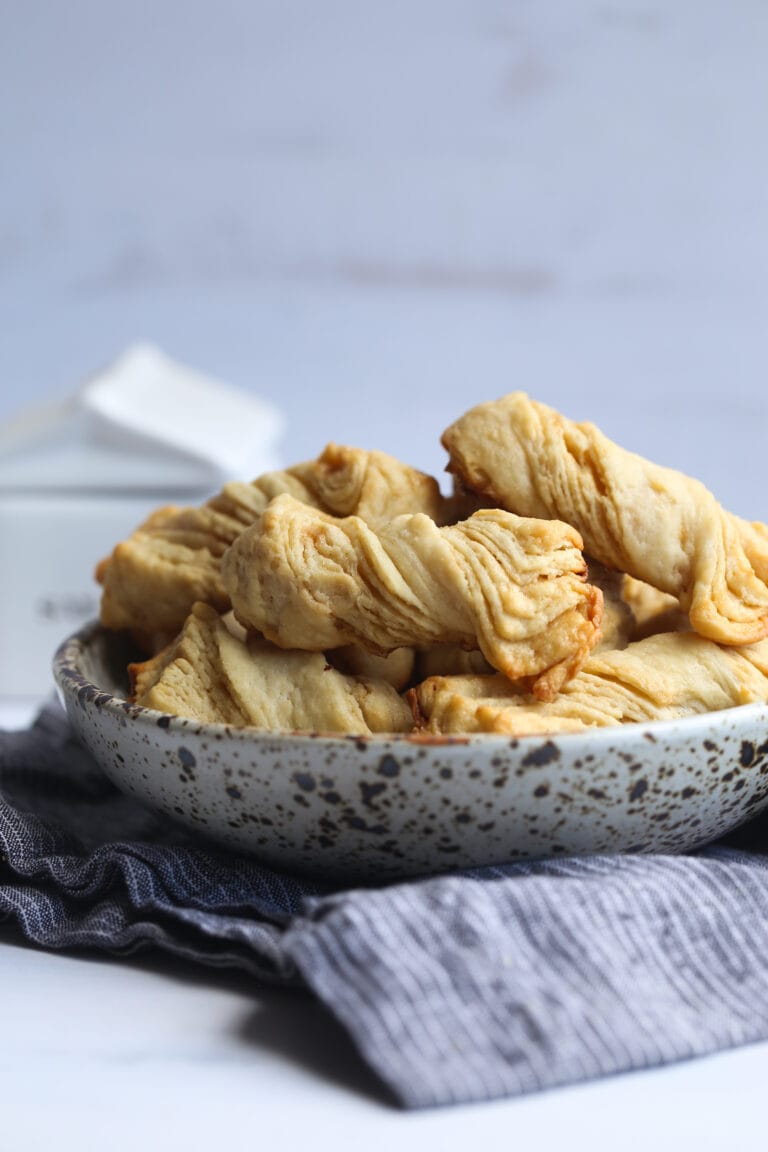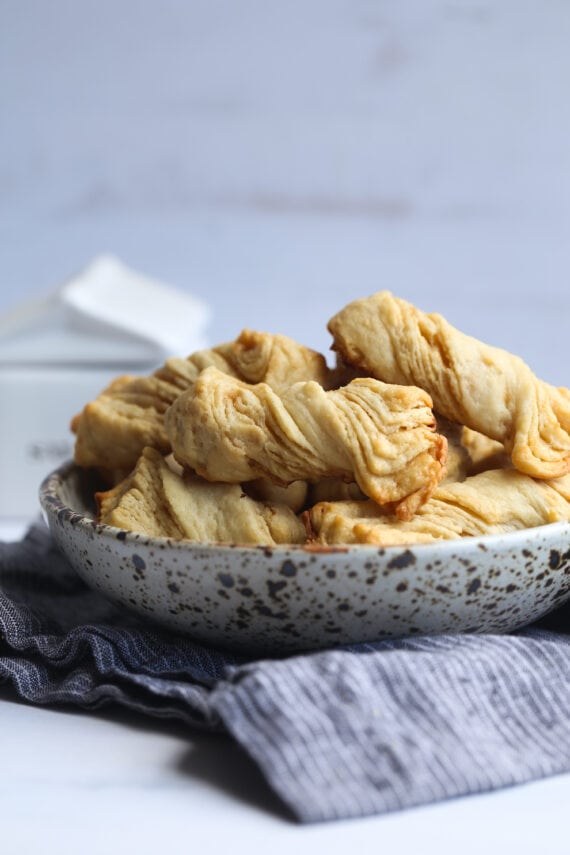 I think you will really enjoy these Sour Cream Twists!
Get the FULL RECIPE over on Imperial Sugar!