These Individual Apple Crisp Trifles are perfect for a fall gathering, with crunchy praline crisp, brown sugar cream cheese filling and sautéed apples. All the elements can be prepared days in advance, which make it as easy as it is delicious!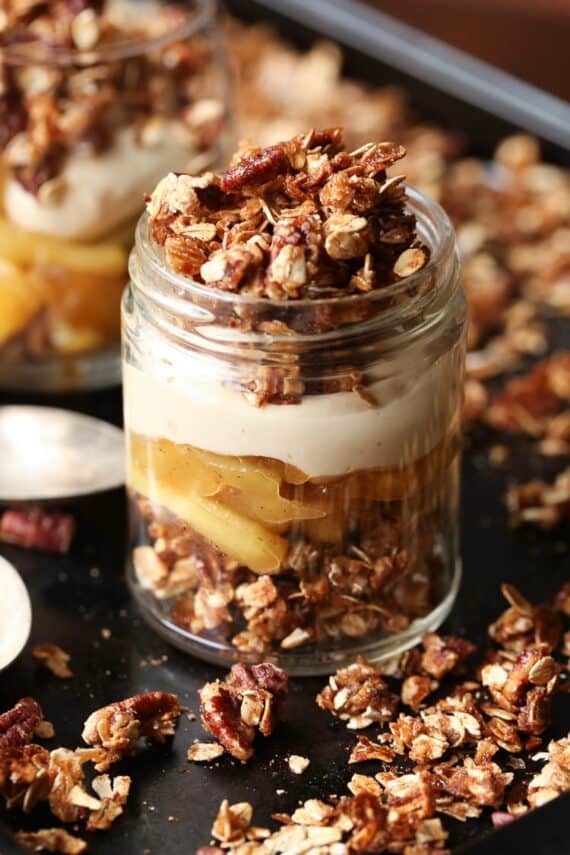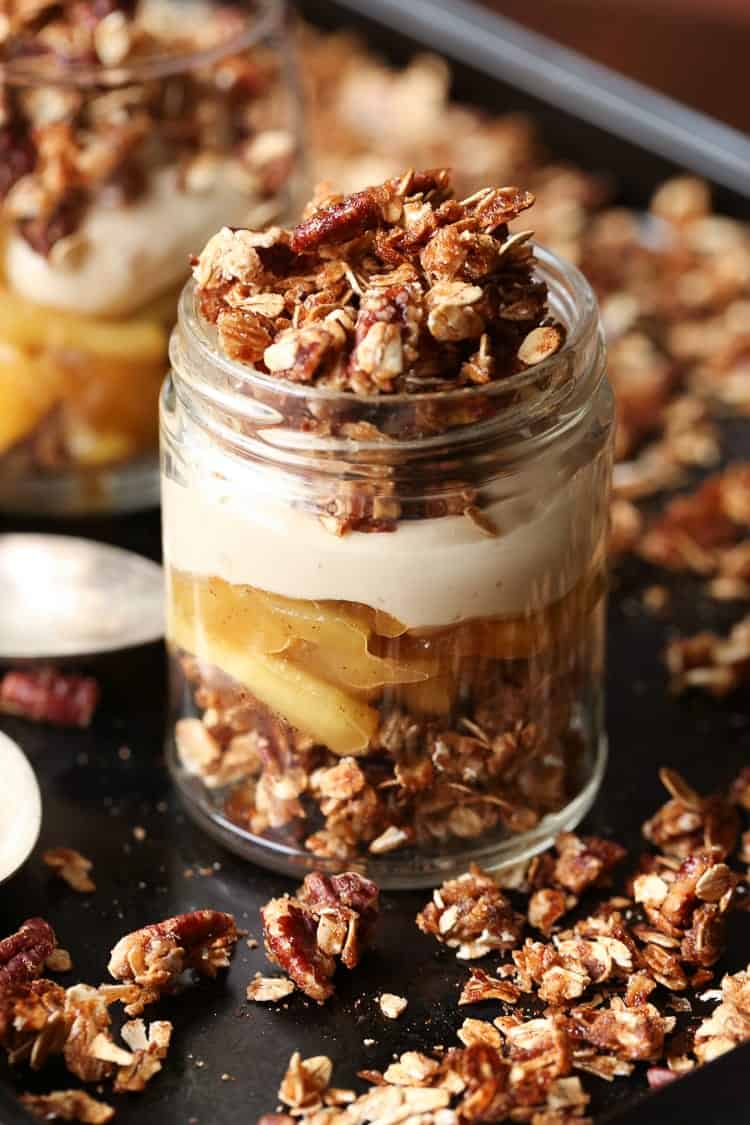 One of the best things about this season are the fall get-togethers. Now, we don't go to (or have) as many of these as in the summer because as it turns out, all of our friends have kids with equally busy schedules. Sometimes it can be kind of a bummer…this is the best time, but also the busiest!
On the rare occasion I can have a few friends over to hang out my the fire pit, or even looking forward to Halloween parties, these little apple trifles are the perfect little treat. Everyone loves an "individual" sized dessert…I mean there's no sharing required! Plus, eating out of a cute little jar never gets old.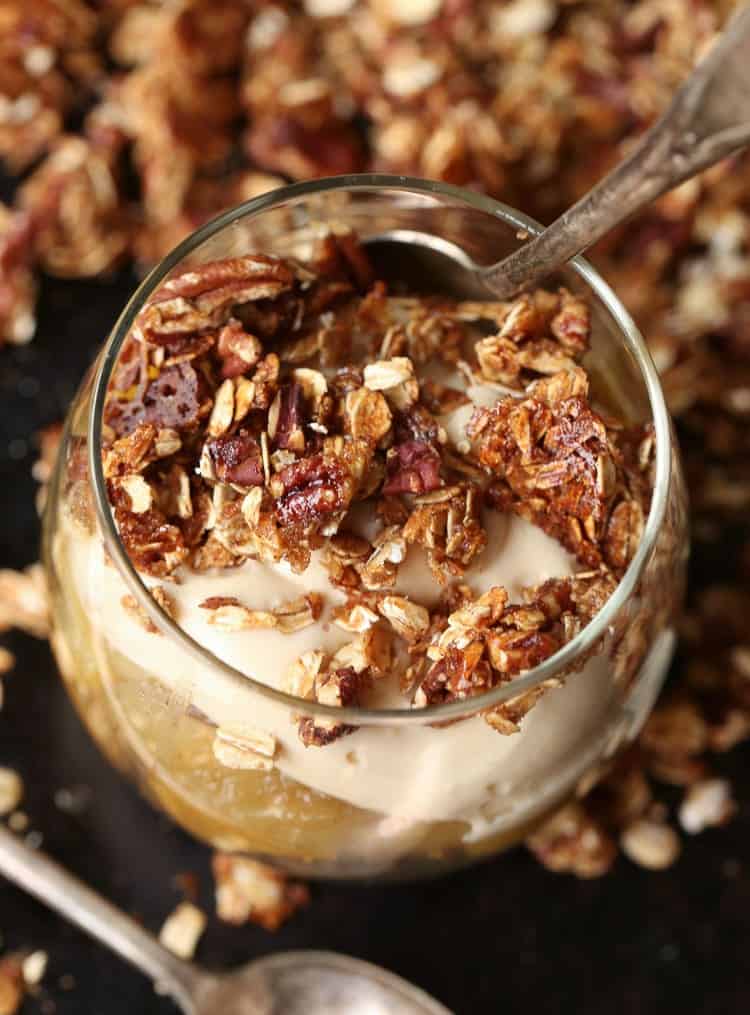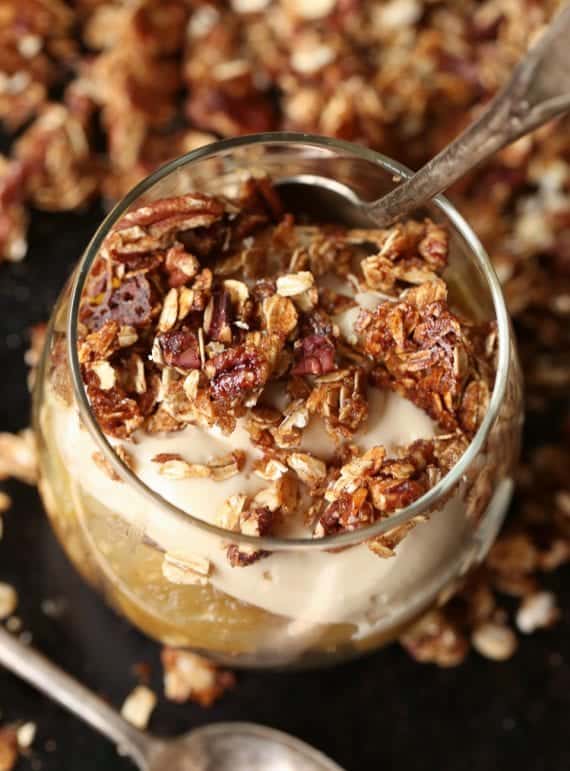 I know there are three separate recipes included in this guy, but don't let that stress you out. Each one is incredibly quick and can even be prepared days in advance, so on party day all you have to do is assemble. Or heck, even assemble thee the days before…they are truly a do-in-advance dessert!
The first thing I always make is the Praline Crisp. It's essentially a granola that I make with brown sugar, honey, pecans, oats and cinnamon. I have to tell you I have a hard time staying away from this stuff! It's so delicious on it's own!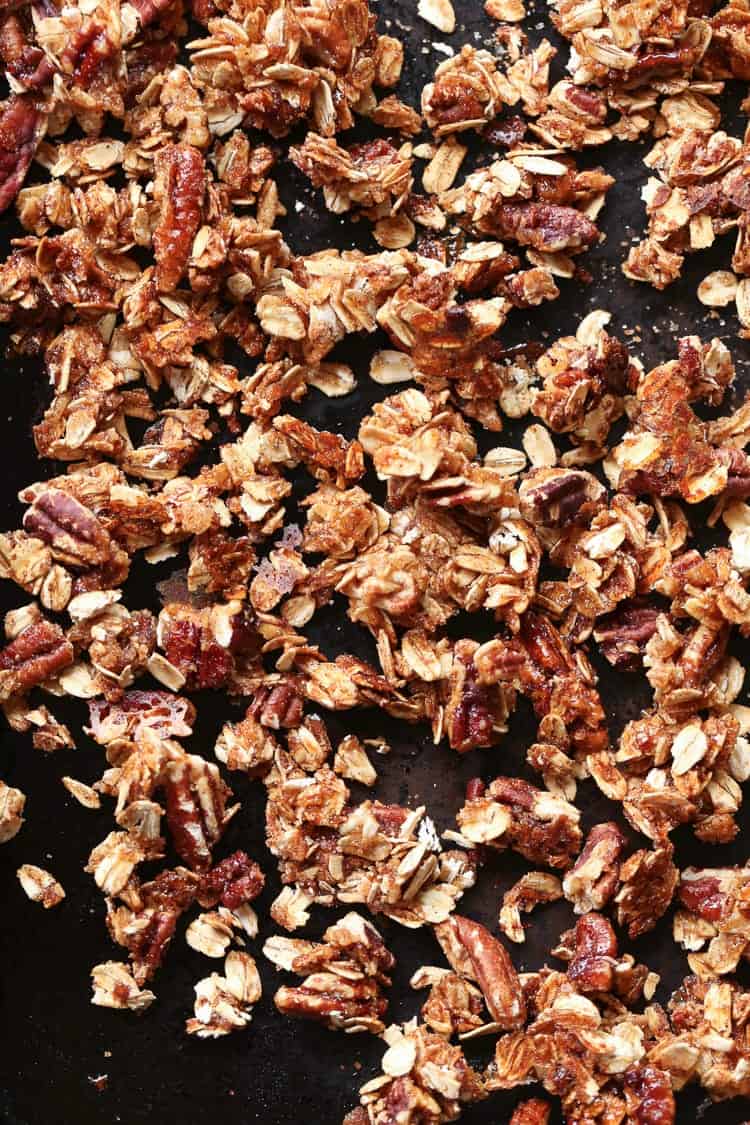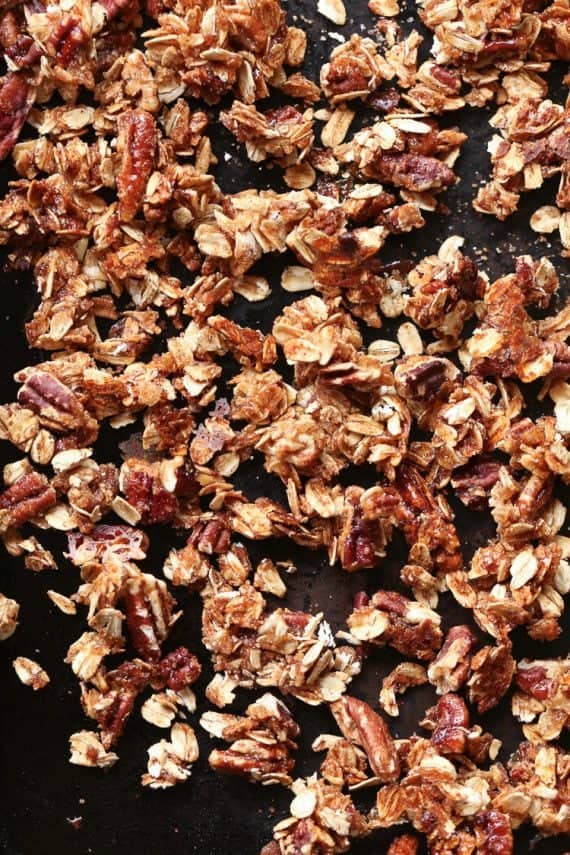 The apples are done in under 10 minutes and are sautéed in butter, brown sugar, cinnamon and a pinch of salt. And the brown sugar cream cheese filling is creamy, sweet and the perfect balance to the apples!
Just layer some of the crisp on the bottom, the apples on top, next the cream cheese filling and finally more crisp! You can honestly make these as big or small as you would like. You could even make them into one giant trifle!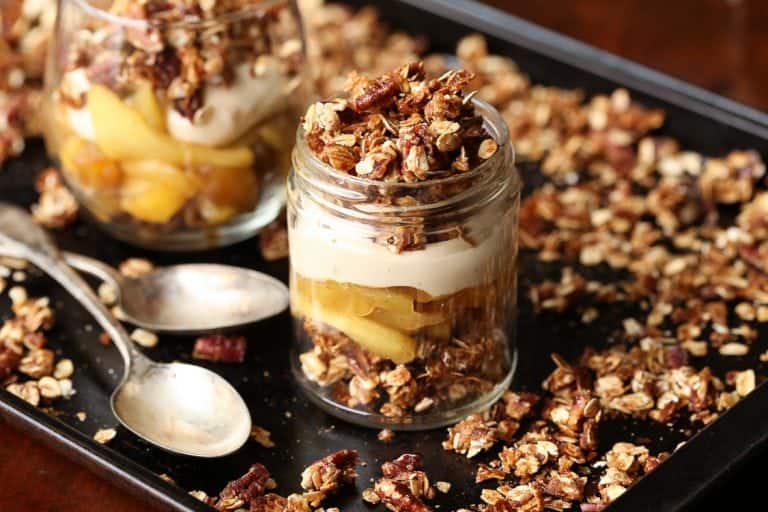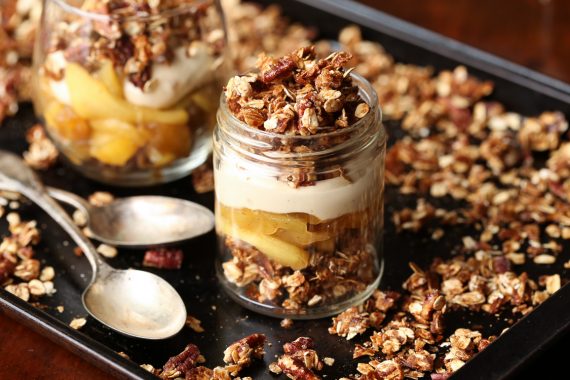 I have teamed up with my friends over at Imperial Sugar for this recipe and we've posted the full recipe over on their site.
Hop over and check out all the details, I know you will love this one!