This Creamy Chipotle Chicken Corn Chowder is such a quick and delicious meal!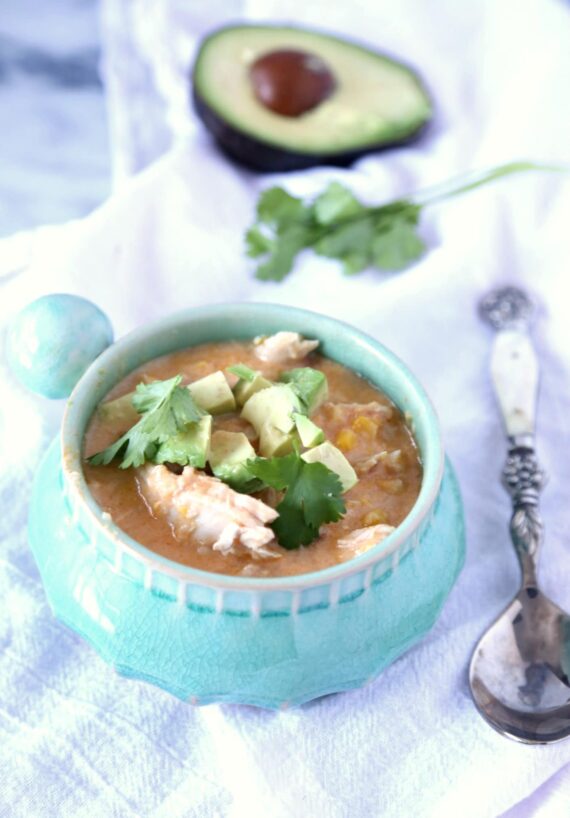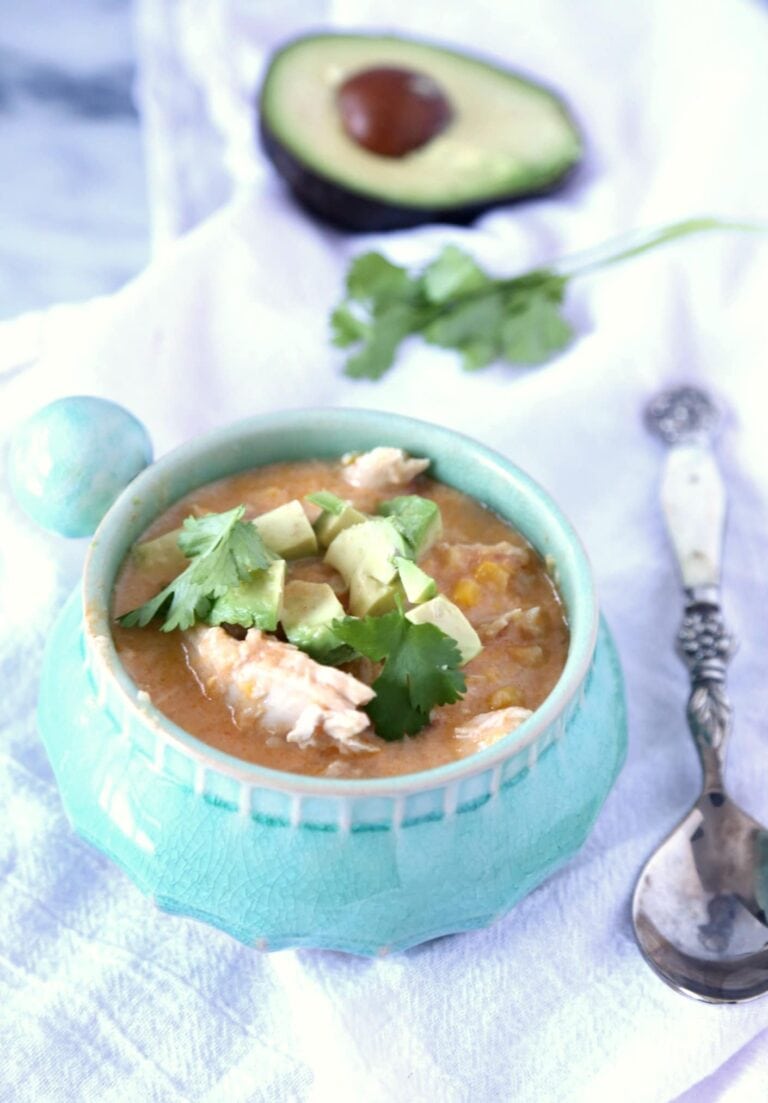 Dinnertime is always a frenzy around here recently…just then I think things are supposed to slow down, they speed up again. And again. And again.
I was a fool to think after the holidays I would have a moment to breathe. What a jerk I was to think that.
Apparently life goes on after Christmas. Who knew?
But one thing I am sure of…when I need a quick meal the first place I start is my pantry. I have a bit of a hoarder husband who is convinced the end of the world will be coming any day now…so he's successfully prepped about 2 weeks extra food so we will survive. For 2 weeks. He's like a baby-prepper.
Also, I am just going to say that if the end of the world comes, I have given my husband permission to put me down.
I will be of no good to anyone if there is no longer internet and electricity. I will slow the family down in running situations and quite frankly I will make them all miserable with my constant complaining. It's my last gift to them.
But anyway, the stocking up my husband has done has actually made weeknight dinners a breeze. My pantry is stocked with lots of canned goods that make putting together soups like this Chipotle Chicken Corn Chowder easy breezy.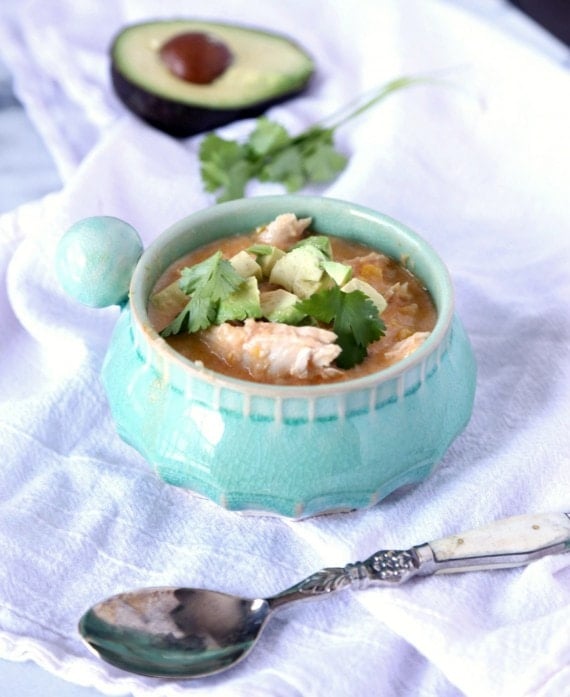 The recipe is really simple and you can make this as spicy, or as mild as you prefer with the addition of the Chipotle peppers.
Additionally, February is National Canned Month, proving that a well-stocked "Cantry" can help you make nutritious and flavorful meals in a pinch. Plus, canned food is typically about 15-20% less expensive than fresh, BUT it's one of the best ways to get food from farm to table, as they lock in the freshness at the peak of ripeness just hours after picking. Love that!!
Print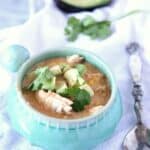 Chipotle Chicken Corn Chowder
---
2 Tbsp

olive oil

1

small onion, diced

2

cloves garlic, minced

1

Chipotle peppers, diced plus 2 tsp Adobo sauce from 7 oz. can of Chipotle in Adobo

2 cups

diced Yellow Potatoes (about

2

whole)

1

(14.75 oz.) can corn, drained

1

(14.75) can Creamed Corn

1

small Rotisserie Chicken, shredded, about

3

–

4

cups

2 cups

milk

2 cups

chicken broth
salt and pepper to taste
Cilantro and avocado to garnish
---
Instructions
In large Dutch Oven over medium heat sauté diced onion until soft, 7-8 minutes. Add garlic and continue sauteing for 2 more minutes. Add in diced Chipotle pepper, 2 teaspoons of Adobo sauce, potatoes, and can of drained corn (do not add the creamed corn yet). Stir mixture in pot and cook for 5 minutes.
Remove half the mixture from the pot and transfer to a blender. Pulse mixture in blender until pureed and add back to the pot, stirring to combine.
Add in broth, milk and chicken and simmer for about 30 minutes until the potatoes are soft and flavors combine.
Season with salt and pepper to taste.
Serve warm and garnish with fresh cilantro and diced avocado.
---
Want To Save This Recipe?
Find more recipes like this: