This fun twist on Gooey Butter Cake is OUTSTANDING! I added a layer of chocolate chip cookie dough in the middle to make crazy sweet and rich Chocolate Chip Cookie Dough Gooey Butter Bars.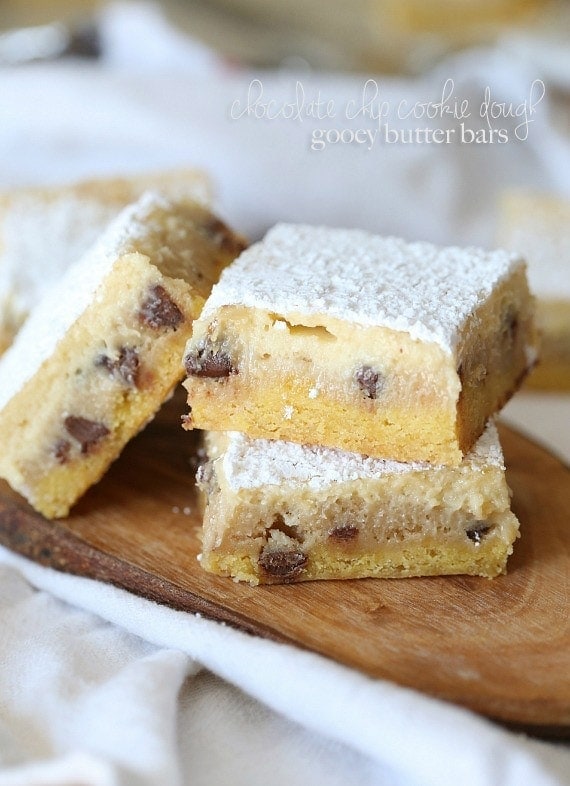 I'm taking it there today.
Down and dirty…your teeth will hurt later…you only need a few bites…kinda THERE.
I don't know who invented Gooey Butter Cake, I know I certainly didn't, but it's been around for ages.
I also know there are different variations on it depending on where in the country you are…
I was in Philadelphia this past summer and I visited The Flying Monkey Bakery in Reading Terminal, and I will tell you the ButterCake there can NOT be beat. Seriously, it's worth a whole trip Philly. I mean, that and the Liberty Bell…history people.
Anyhow, my brain problem with Gooey Butter Cake is that it ain't cake, at least in my book. It's TOTALLY a bar dessert. If you can eat it with your hands it's not cake. Well, except cupcakes? Anyway, you know what I mean.
So anyway, I decided to go ahead and make an already outrageously sweet dessert MORE sweet. Because cookie dough…
So let's talk a quick minute about Chocolate Chip Cookie Dough Gooey Butter Bars before you make them. And make them you will.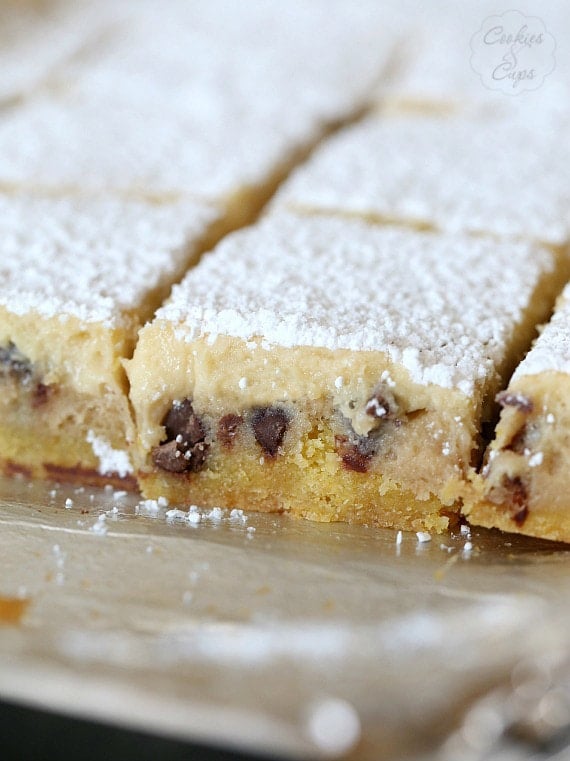 It all starts with a cake mix. Yep. The 80's version of Gooey Butter Cake lives loud and proud in these bars…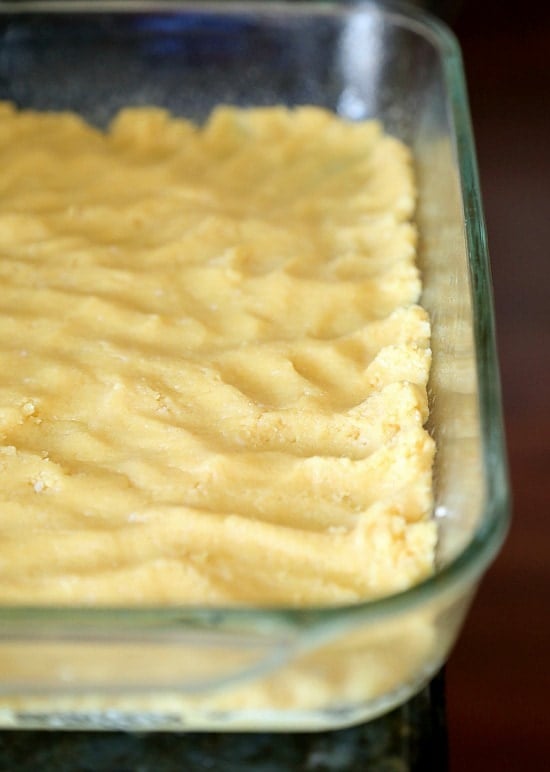 Make your simple cake mix base…1 egg + 1/2 cup of melted butter + yellow cake mix.
The mix up a quick cookie dough. Don't even bother washing your mixer in between layers.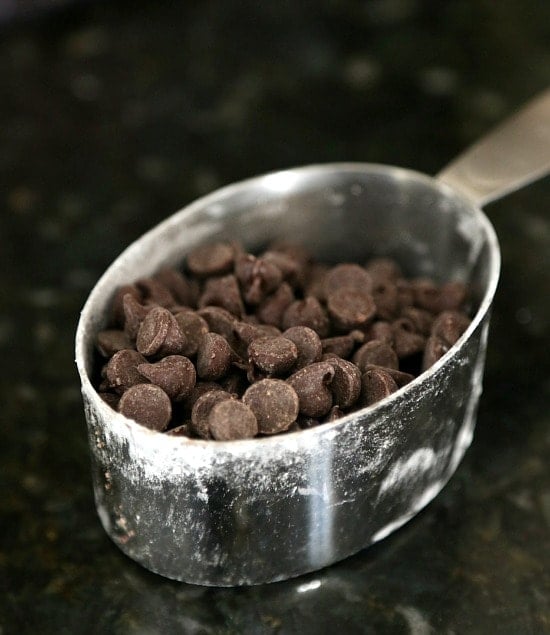 Then spread that dough all up on the base…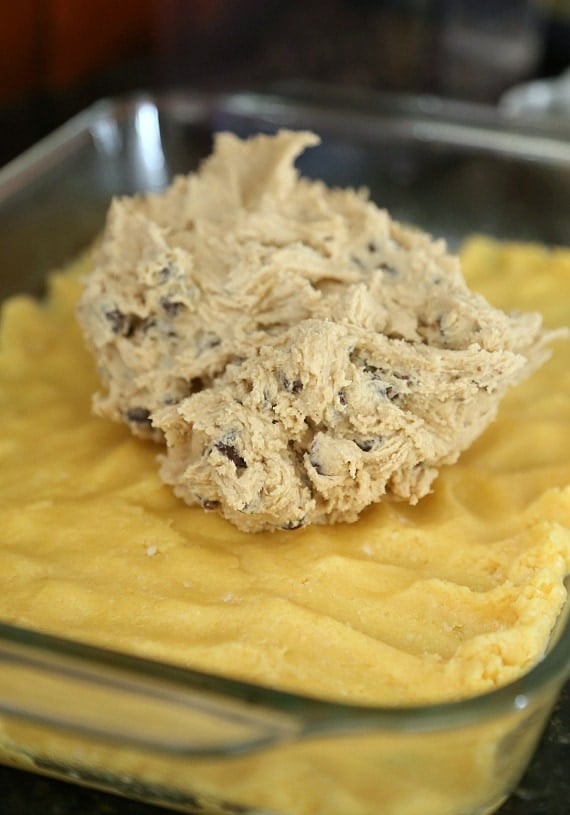 To about 1/2 inch from the edge…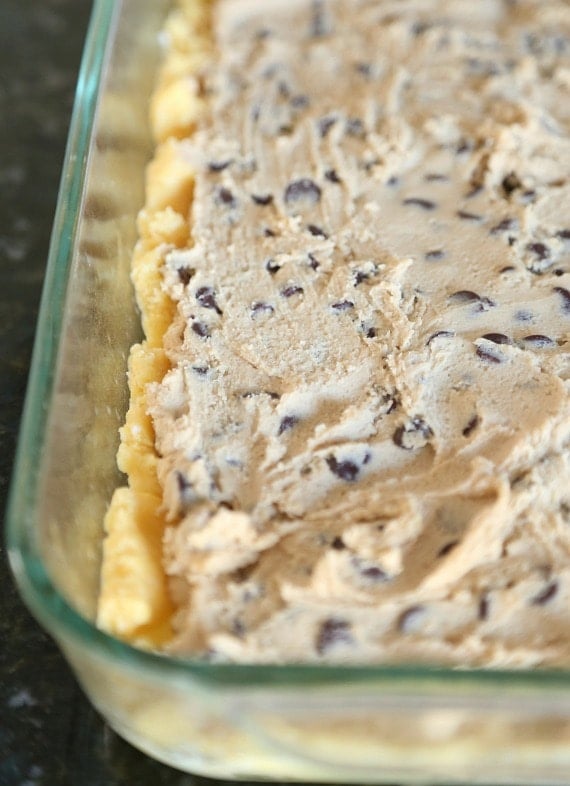 Then mix your topping up.. it's cream cheese, a few eggs, some brown sugar, powdered sugar and vanilla. Simple dimple.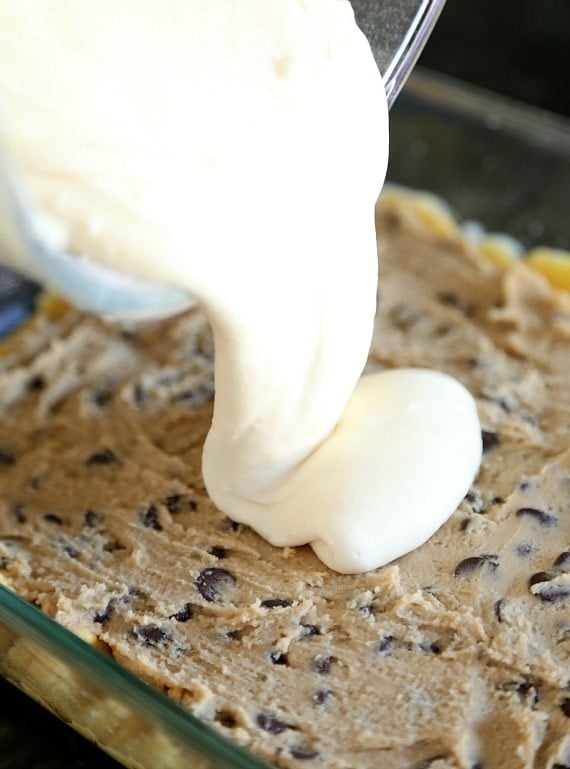 Spread it all over…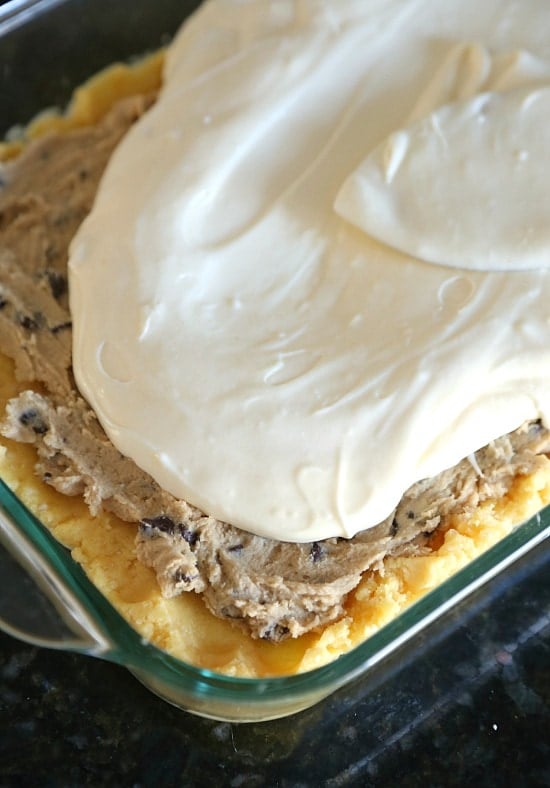 And then bake it.
When I baked it I placed my 9×13 on a cookie sheet.
Also, note that when I make these I normally line my 9×13 with foil and spray that… I forgot to do it when I was baking the batch I took process shots of.
When it's baked and cooled and chilled dust it with powdered sugar to make it purty…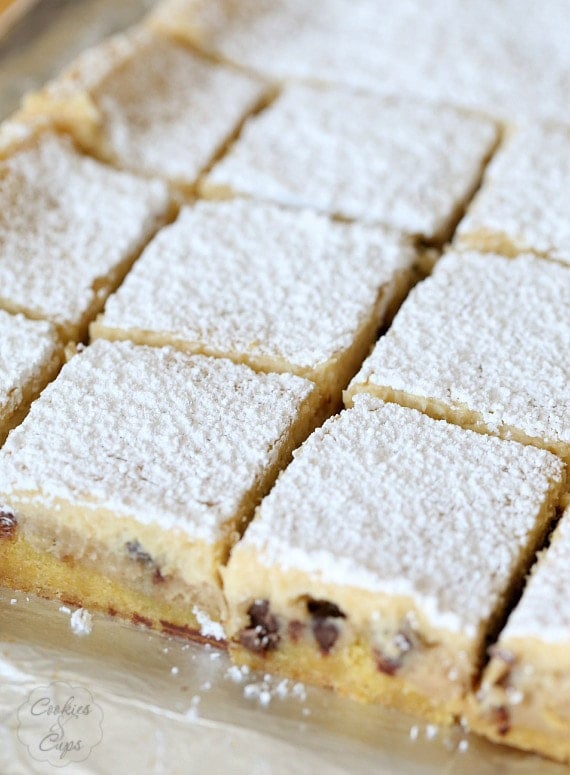 And then OMGeat.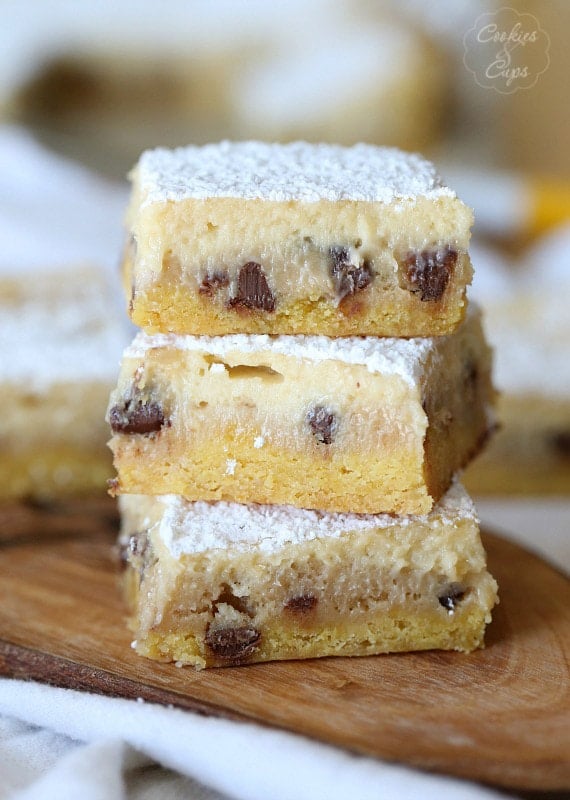 You guys are gonna love me for this one.
Print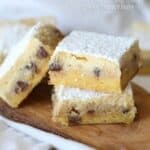 Chocolate Chip Cookie Dough Gooey Butter Bars
---
---
Base
1

box yellow cake mix

1/2 cup

butter, melted

1

egg
Cookie Dough Filling
1/2 cup

butter, room temperature

1 cup

light brown sugar

2 Tbsp

milk

1 tsp

vanilla

1/2 tsp

kosher salt

1 cup

flour

1 cup

chocolate chips
Top Layer
8 oz

cream cheese, room temperature

1/3 cup

light brown sugar

1 tsp

vanilla

2

eggs

1 1/2 cups

powdered sugar
---
Instructions
Preheat oven to 325°
Base
Line 9×13 pan with foil and spray with cooking spray.
In bowl of stand mixer combine cake mix, egg and melted butter until a thick dough forms.
Press this into your prepared pan.
Cookie Dough Filling
Cream butter and sugar together until combined. Add milk and vanilla, mixing until smooth. Beat in salt and flour until dough forms. Stir in chocolate chips.
Spread the cookie dough on top of cake base to about 1/2 inch from the edge.
Top layer
In bowl of stand mixer beat cream cheese and brown sugar until smooth. Add in eggs and vanilla, mixing until combined and smooth, scraping sides as needed.
Beat in powdered sugar until there are no lumps.
Pour this over the cookie dough layer.
Place 9×13 pan on top of a cookie sheet and place in oven on middle rack. Bake foe 30-35 minutes until edges are light golden brown and center is almost set. It will be little "jiggly".
Allow to cool on a wire rack for 30 minutes and then transfer to the refrigerator to chill completely, at least 2 hours.
When chilled dust with powdered sugar and cut into squares.
---
Notes
store airtight in the refrigerator for up to 5 days.
Want To Save This Recipe?
Find more recipes like this: