This Chocolate Hazelnut Skillet Cookie is major in every way, and easy enough to make as a last minute dessert!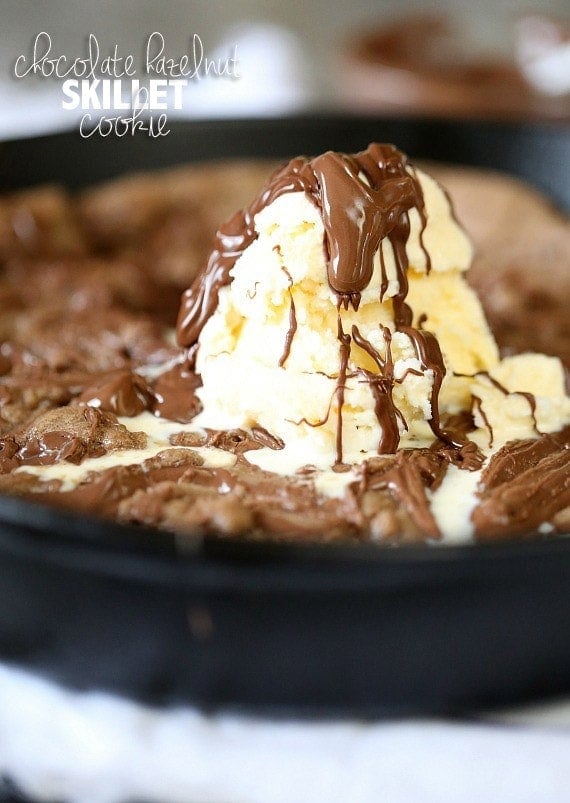 I was going to wait and post the recipe for this Skillet Cookie next week. But I couldn't wait.
Could.Not.Wait.
Because, well…it's a cookie baked in a skillet, topped with ice cream and loads of chocolate hazelnut spread.
Sigh.
The granola that I was gonna share with you today didn't stand a chance against this.
Because granola vs a chocolatey, melty cookie.
Well, is it really a contest?
I promise it's good granola, though. I'm sure you're waiting with bated breath. Ahem. Geez, now the granola sounds so lame.
Ugh. Anyhow.
This cookie. Plop it on your table at the end of a dinner party and let everyone grab a spoon and go to town. It's that kind of dessert and I love it.
Double dippers rejoice!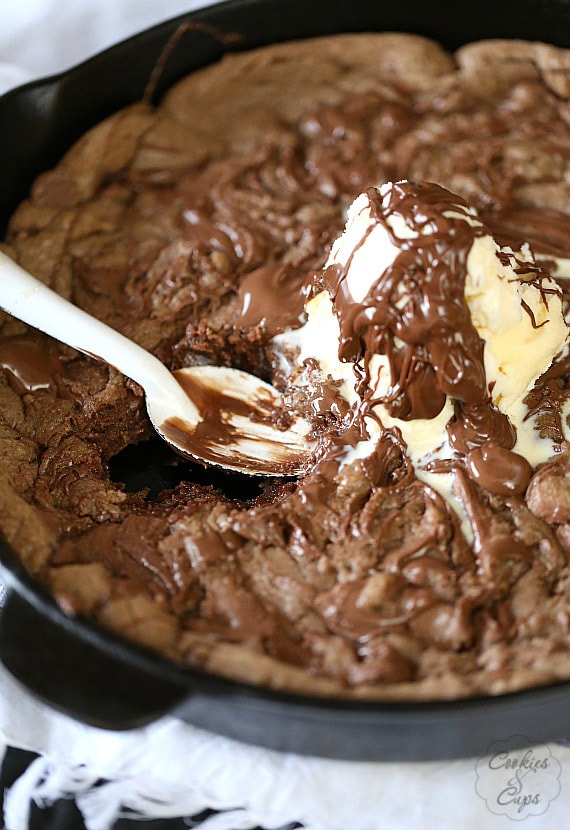 I was able to break out my new favorite chocolate-hazelnut spread to make this…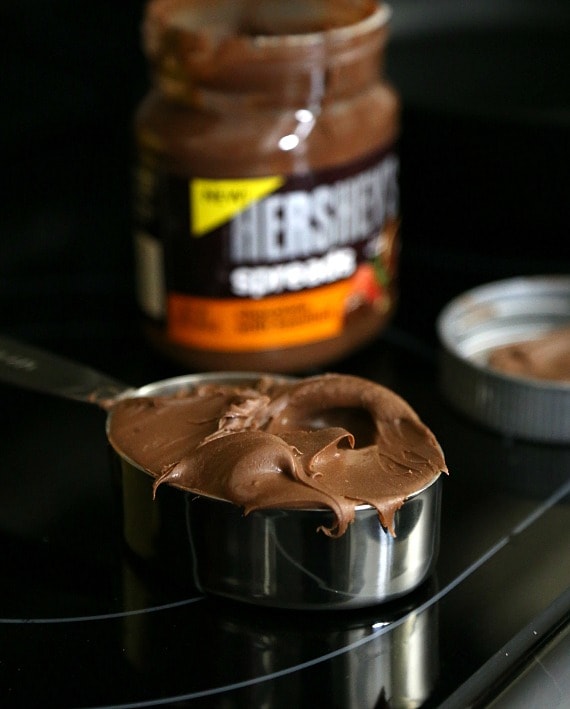 It's Hershey's Spreads. You guys need to give this a try. I was lucky I didn't inhale it all with a spoon.
Anyhow, it goes together in just a few minutes. One bowl.
Mix up some melted butter, your chocolate-hazelnut spread, eggs, brown sugar and vanilla….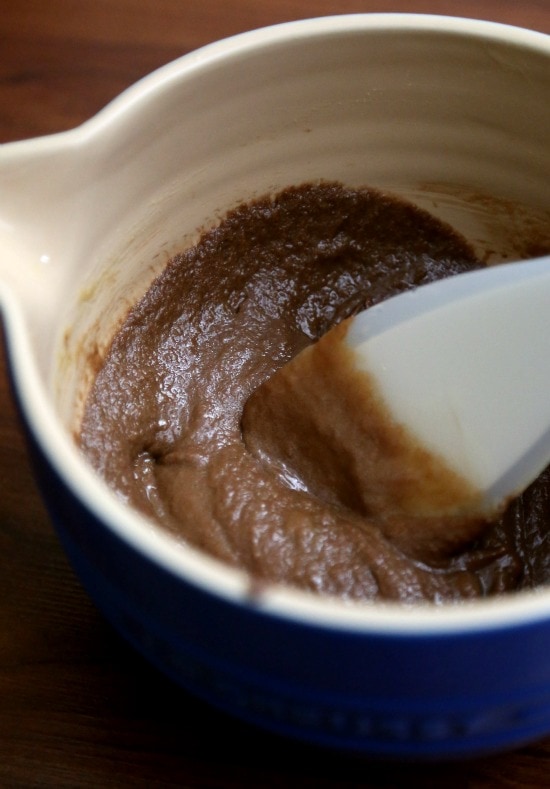 And then stir in your dry ingredients…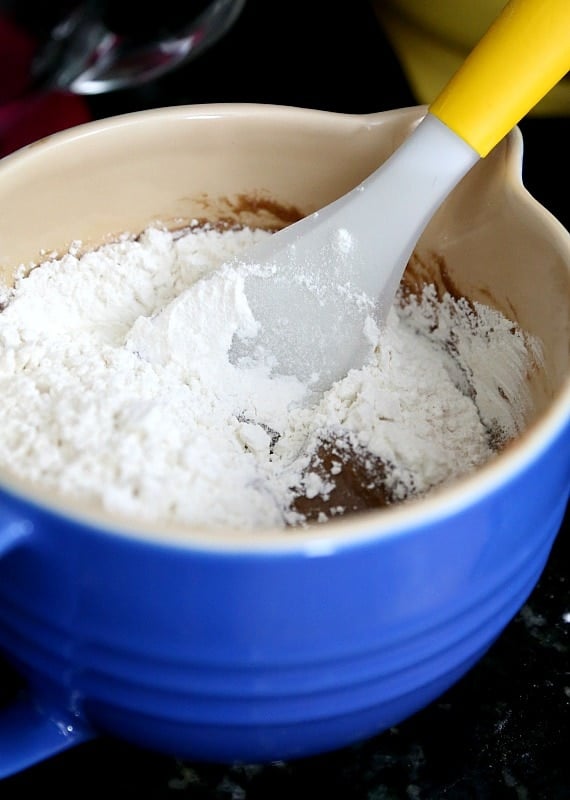 Oh yeah, I added some milk chocolate chips too. Because….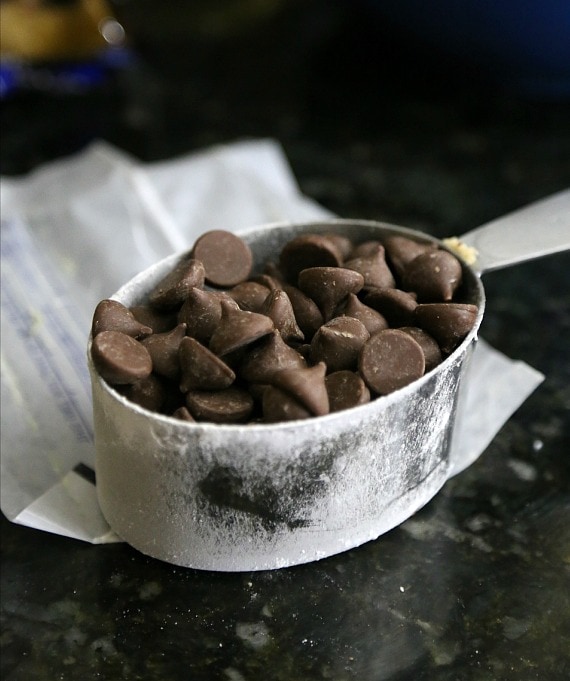 Spread that into your cast iron skillet.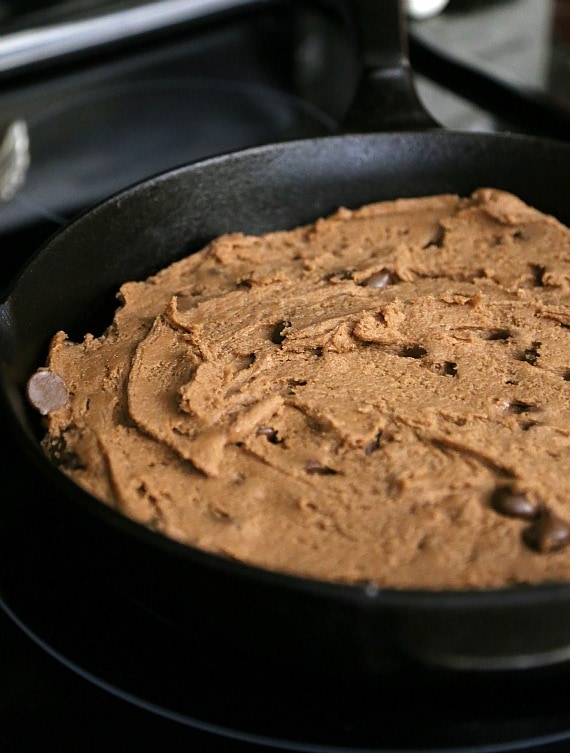 Let's talk a minute about your skillet…if it's well seasoned you won't need to grease it. If it isn't well seasoned you'll need to grease it lightly.
I haven't always been a cast iron skillet lover. Here's why…I never used a well seasoned one! Now that mine has some miles on it, it is the second most treasured thing in my kitchen behind my KitchenAid Stand Mixer.
So if you have a cast iron skillet that you don't really love, keep using it. You can season it on your own.. here's a link with some instructions. In my case, I just kept using it.
HERE's A LINK to the one I own.
I baked mine for about 15 minutes and here's how it looked…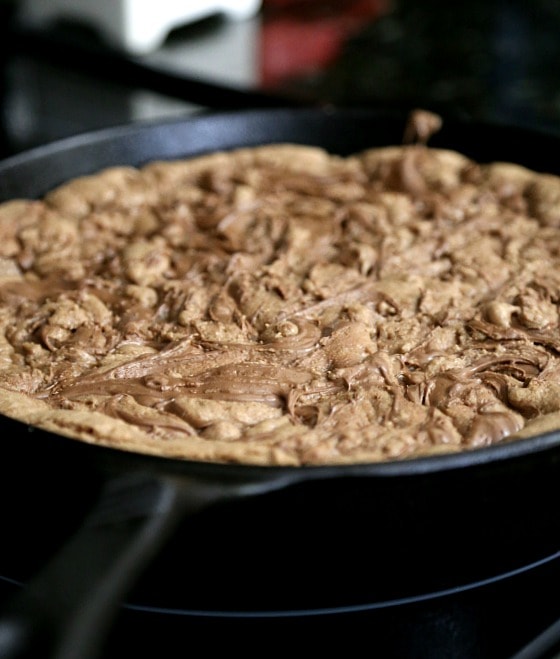 You want to make sure not to over-bake this.. the gooier the better!!
And of course serve warm with ice cream…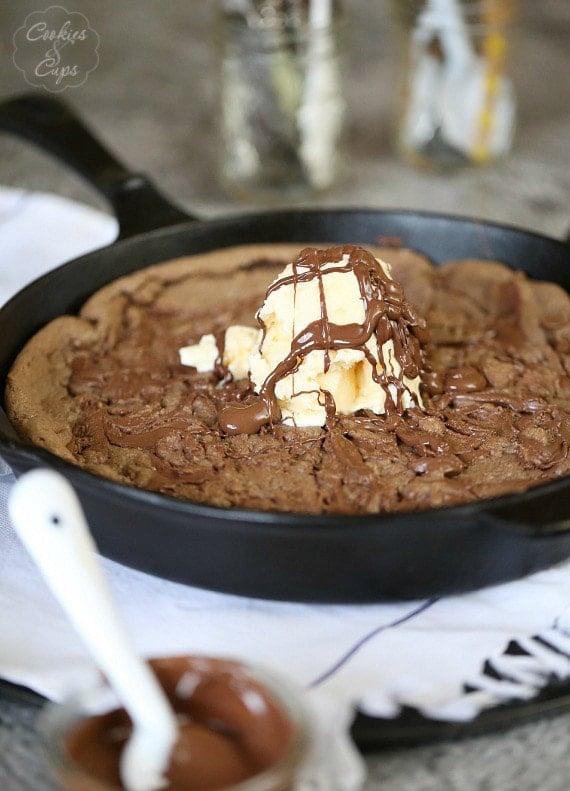 Dig in!
ps ~ I recently started sending out a weekly newsletter, that you can sign up for HERE. It will feature my week's activities and some favorite recipes! I'd love it if you signed up to stay up to date all everything that's been happening around here in one easy place!
Print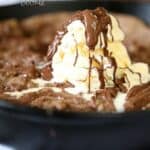 Chocolate Hazelnut Skillet Cookie
---
---
1/2 cup

butter, melted

3/4 cup

Chocolate Hazelnut Spread, divided

1 cup

light brown sugar

1

egg +

1

yolk

1 tsp

vanilla

3/4 tsp

baking soda

1/2 tsp

salt

2 cups

flour

1 cup

milk chocolate chips
*optional ~ vanilla ice cream to top, plus more chocolate hazelnut spread to drizzle
---
Instructions
Preheat oven to 350°
In a large mixing bowl combine melted butter, chocolate hazelnut spread, sugar, egg, yolk and vanilla. Stir until smooth.
Add in baking soda and salt. Stir until combined.
Stir in flour until evenly combined and finally the milk chocolate chips.
Place dough in 10″ cast iron skillet.
Heat remaining 1/4 cup chocolate hazelnut spread iun microwave for 25-30 seconds until thinned slightly. Drop by spoonful on batter and swirl in with a knife.
Bake for 15-20 minutes.
Serve warm and top with ice cream and heated chocolate hazelnut spread to drizzle.
---
Want To Save This Recipe?