Whoopie Pie Cupcakes with Red Velvet Frosting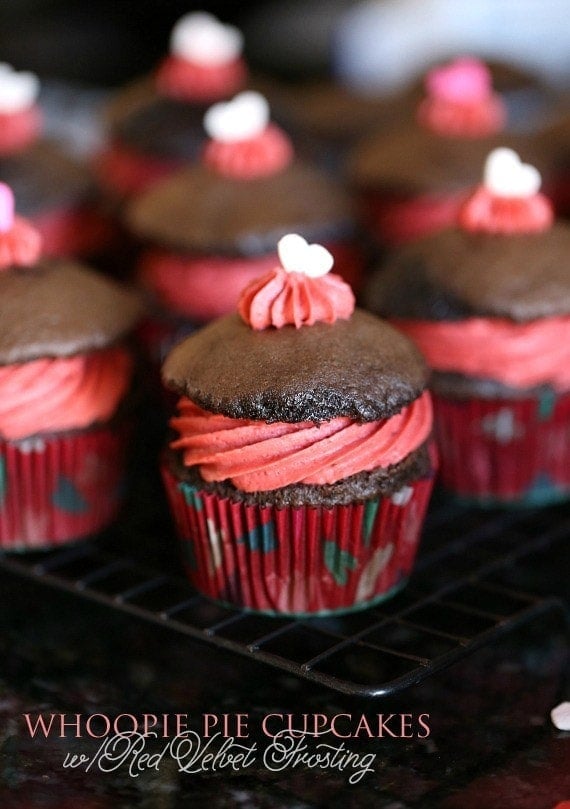 These fun Whoopie Pie Cupcakes with Red Velvet Frosting are a fun spin on the average cupcake. The Red Velvet Frosting is a rich buttercream, flavored with Red Velvet Cake Mix! This is my new favorite way to serve a cupcake.
So the idea for these cupcakes was more about function than aesthetics.
It just so happens that they ended up being quite adorable!
It's like they are the yoga pants of cupcakes. Comfortable, practical and (if you choose the right pair) all around delightful.
You see there are people like my husband and his friends who don't like to bite down on a load of frosting.
What in the word?
So they developed this way of eating the cupcake…ripping off the bottom, sticking it on the top and biting in…essentially making a sandwich.
So I thought I might do the heavy lifting for them.
And ta-da.. the Whoopie Pie Cupcake was born.
Patent Pending.
Honestly the whole point of these cupcakes was the frosting.
We need to discuss this frosting, y'all.
It's Red Velvet Frosting made by mixing the cake mix right in.
So basically what I'm saying is this whole recipe is a two-fer of brilliance.
Yes, I just called myself brilliant.
A new and improved way to frost a cupcake, plus super yummy Red Velvet Frosting.
You're welcome.
First go ahead and make your cupcakes. I made my favorite Devil's Food Cupcakes.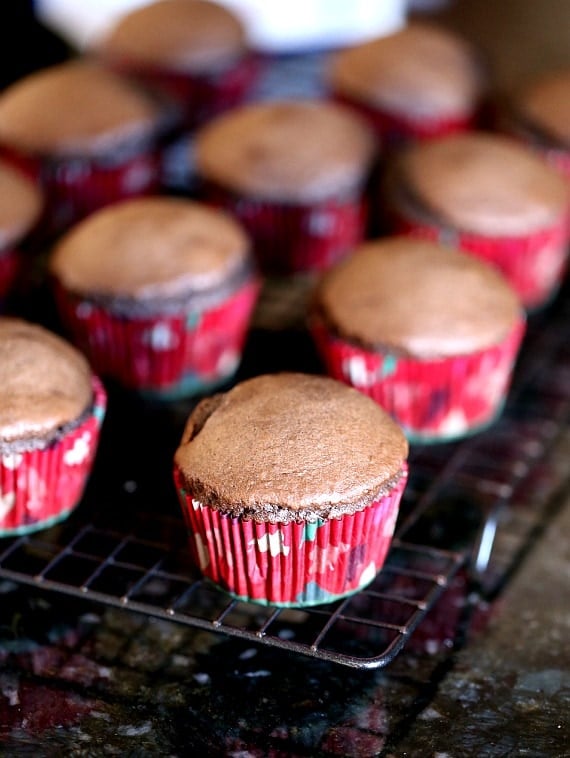 And then the frosting went together really fast. I grabbed this box of Red Velvet Cake mix…
And added 1 cup of the dry mix into the frosting…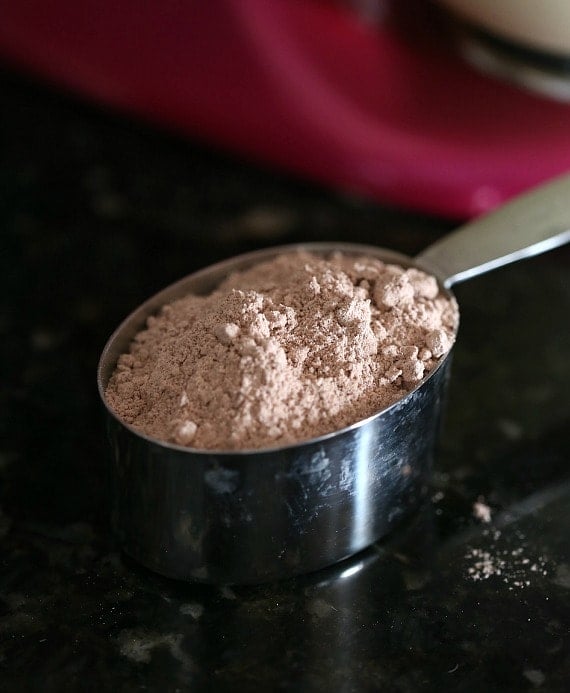 Beat that together with some butter, powdered sugar and milk…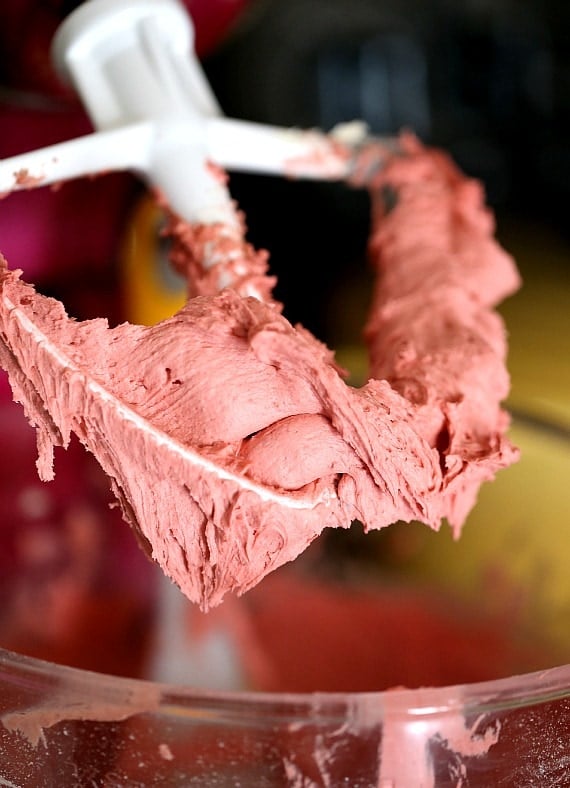 I used a large Wilton 6B Tip on a piping bag…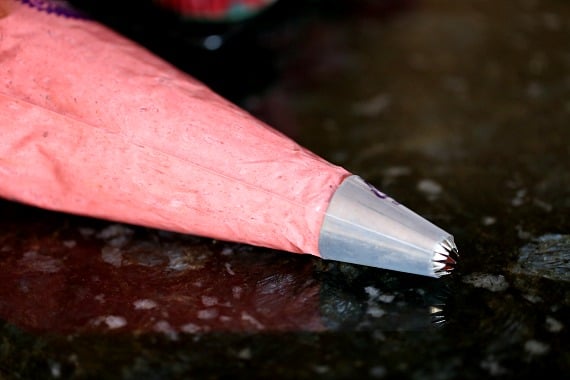 And here's the whoopie pie trick.
Just take a knife and cut off the dome of your cupcake…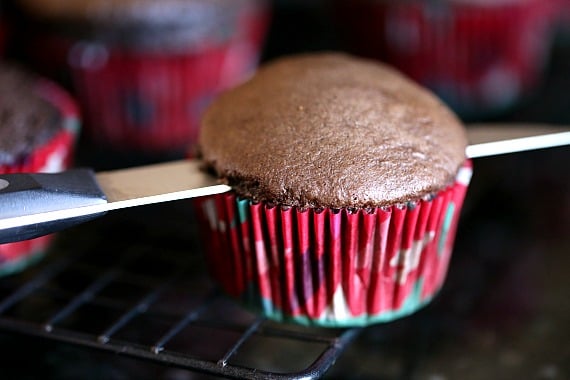 And set the tops aside for a quick minute.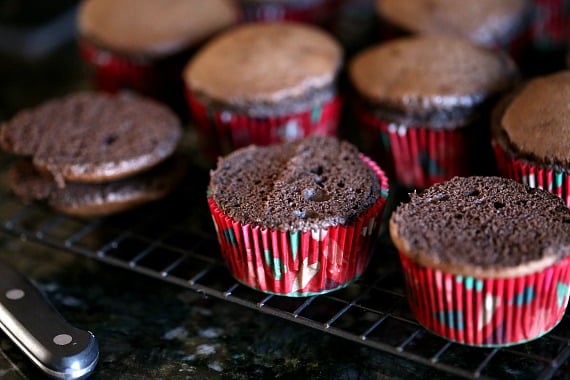 Frost the cupcakes as you would…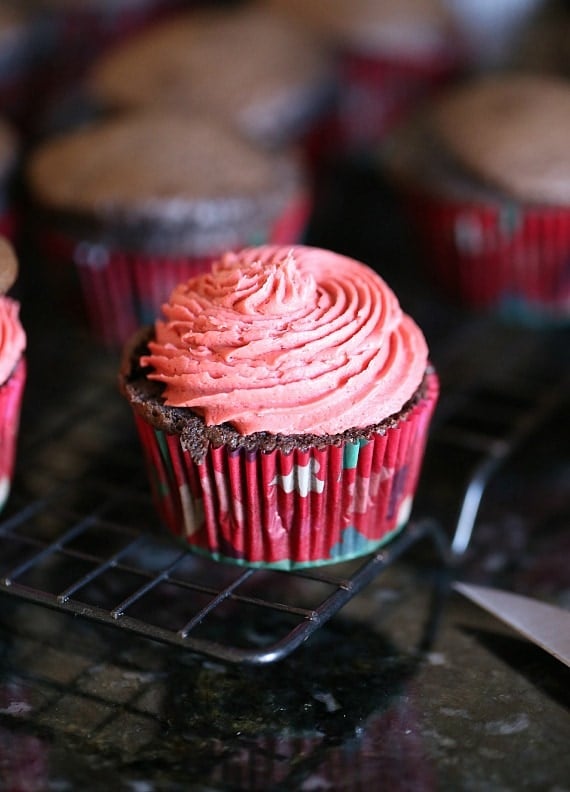 And then just press the top back on gently…
You could easily make it all about the frosting too… Nothing wrong with that!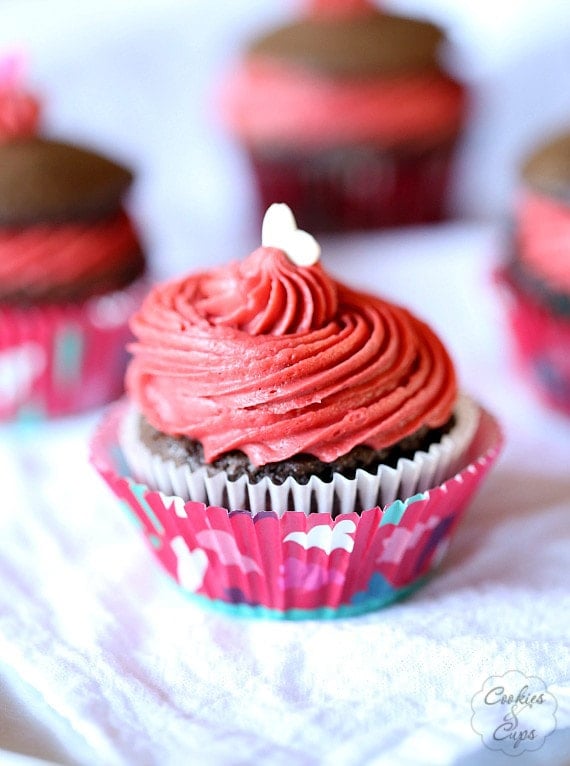 Enjoy!
Again, the Devil's Food Cupcake recipe I used is here in my Blackout Cupcake Recipe
Print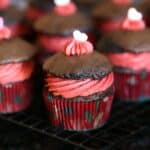 Red Velvet Frosting
---
Description
makes enough to frost 12-15 cupcakes
---
Ingredients
1 cup

butter, room temperature

1 cup

dry Red Velvet Cake Mix

3 cup

s powdered sugar

1/4 cup

milk
---
Instructions
Combine all ingredients and beat until smooth