This Chocolate Zucchini Cake is a rich, dense chocolate cake made with shredded zucchini from the garden. It's topped with a poured chocolate frosting that melts right into the cake!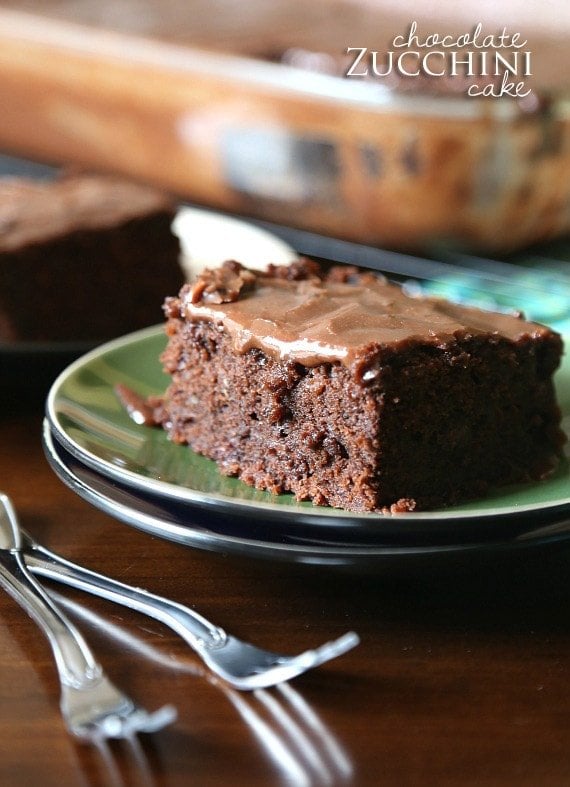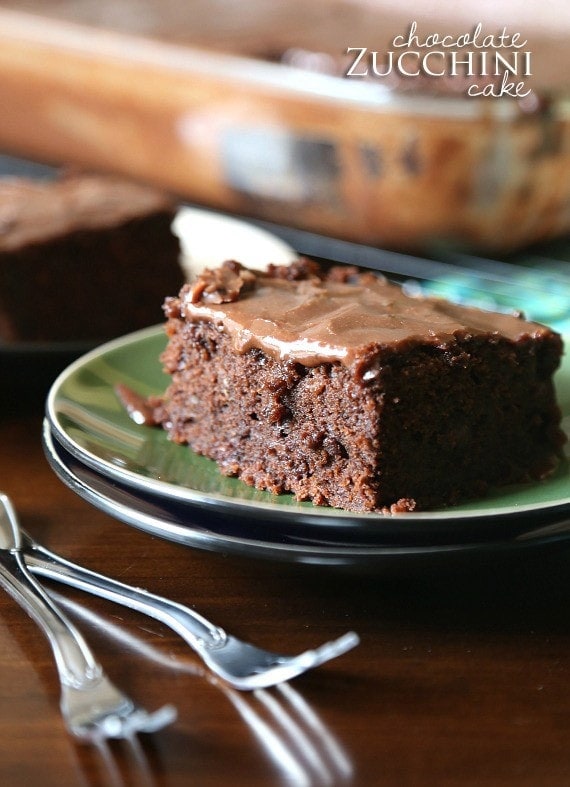 Today might as well be opposite day. Hello, I talking about zucchini…
Actually zucchini and cake, so yeah…maybe only half-opposite day.
But really, do vegetables belong in cake? Why can't foods sit at their own designated table in the lunchroom?
All this co-mingling is messing with the universe's natural balance.
I mean there is the exception to the rule in Carrot Cake…we ALL know "a carrot cake"… but overall everyone doesn't have to be friends, do they?
Well, this cake is basically the John Hughes film of desserts. It's the slow clap at the end of a big dramatic lunchroom speech.
It's freaking ZUCCHINI CAKE! Proving we all CAN just get along.
So yeah, we've basically just solved all the world's problems. Boom.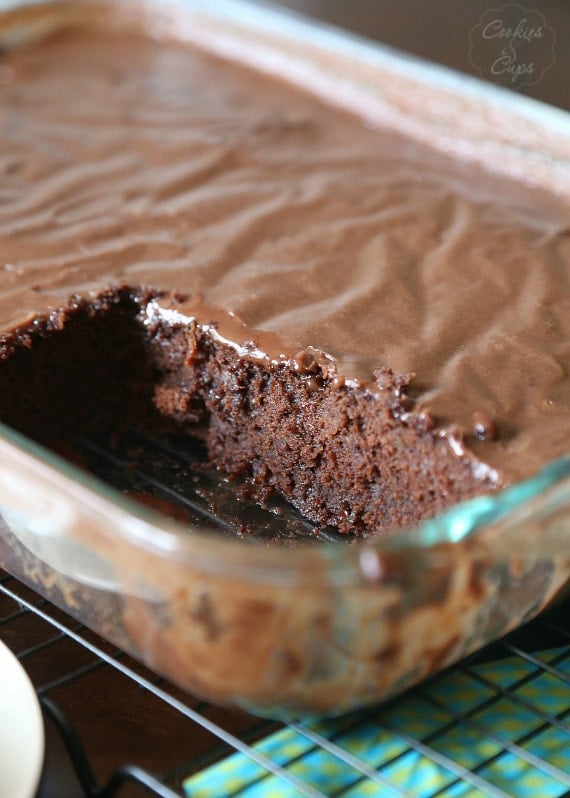 Grab a zucchini. Or if you have garden-y type friends, I am sure they have given you zucchini. Because everyone who grows zucchini is always trying to get rid of the zucchini.
Riddle me THAT!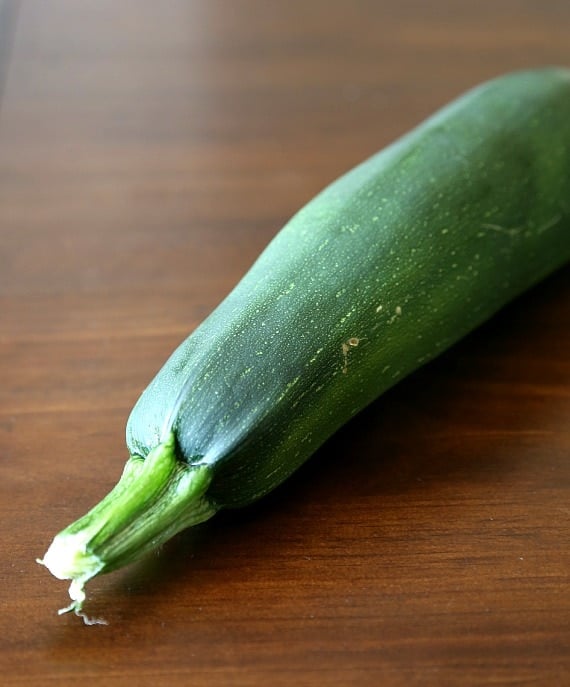 Also another secret ingredient in this cake is sour cream…
Sounds like I'm making a stuffed baked potato, doesn't it?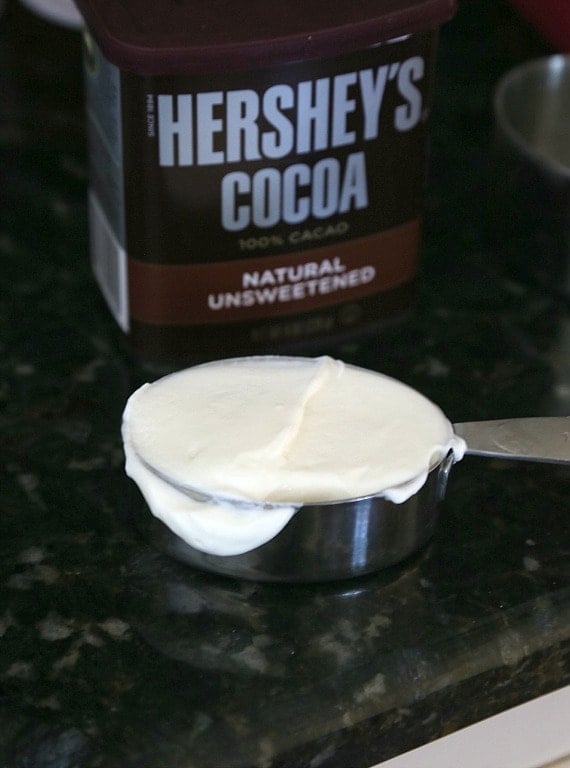 Anyway, grate up that zucchini…
You're going to add that right into the batter.
Also chocolate chips…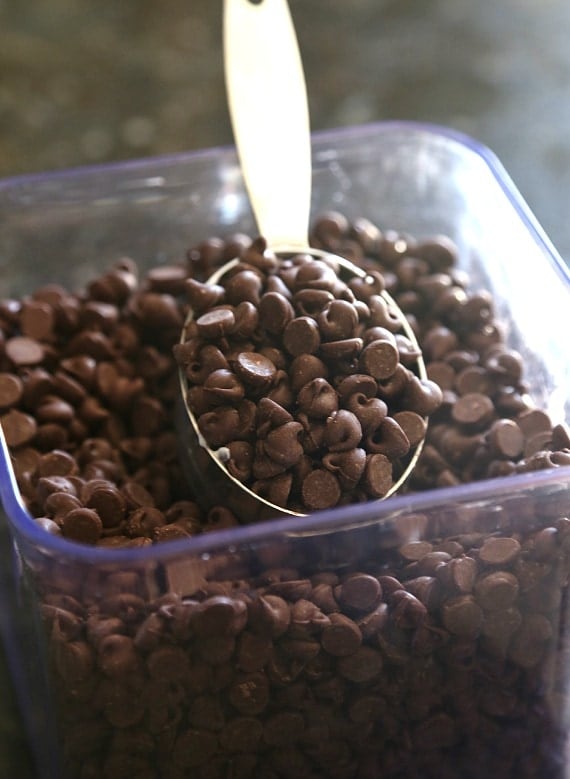 Spread the batter into a pan…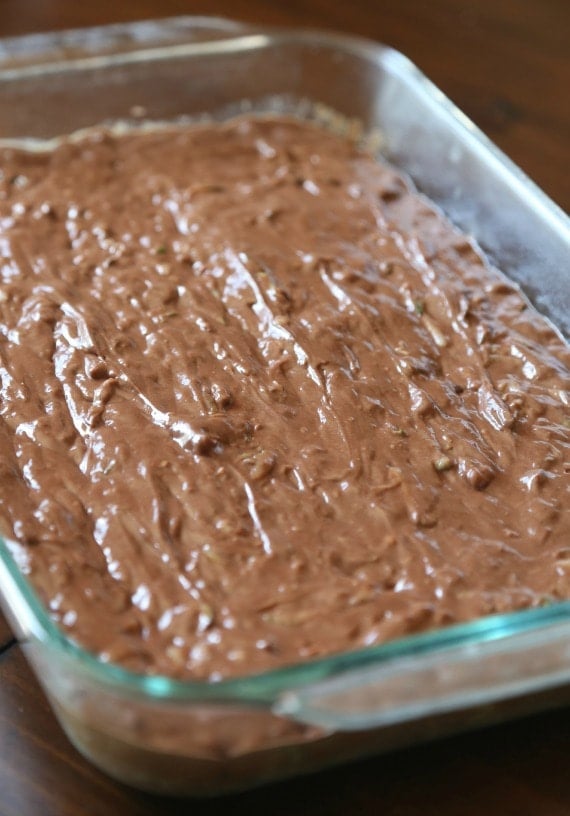 And when it's baked it will look like this. Certainly you could stop there.
HAHAHA!
Or give this cake a chance. With poured frosting. Just like the one I use on my Sunday Chocolate Cake Recipe.
I think the frosting is why this cake is not stuck at the nerd table.
Frosting helps in all aspects of life.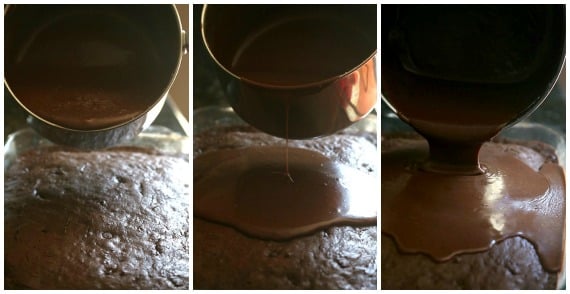 Let the frosting soak into the cake and set up…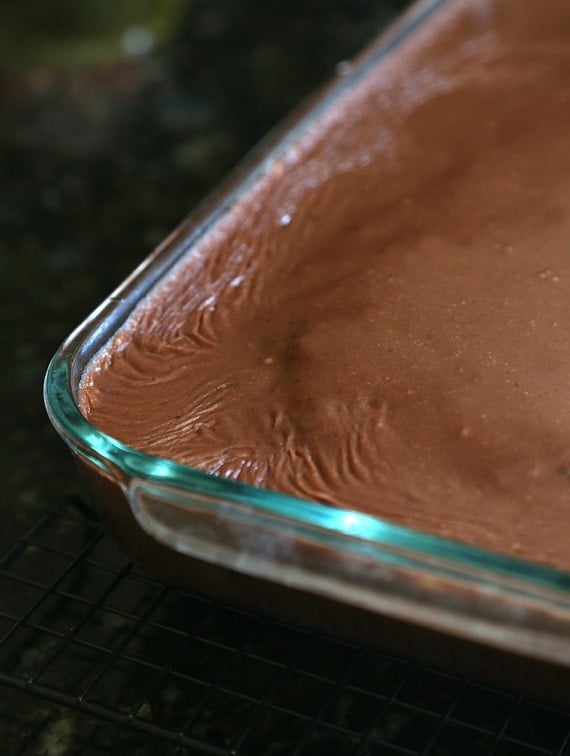 Then have a slice or 3.
I'm pretty sure it counts as a serving of vegetables!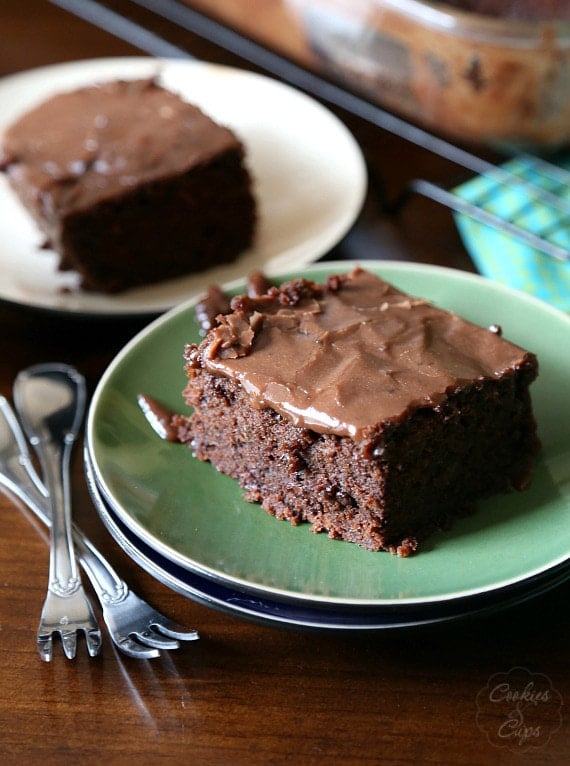 Print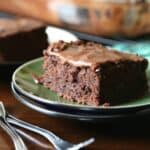 ---
---
Cake
1/2 cup

butter, room temperature

1/2 cup

vegetable oil

1 3/4 cups

granulated sugar

2 tsp

vanilla

1 tsp

baking soda

1/2 tsp

baking powder

1 tsp

salt

2

eggs

1/2 cup

sour cream

2 3/4 cups

flour

3/4 cup

cocoa powder

3 cups

grated zucchini

3/4 cup

semi sweet chocolate chips
Pourable frosting
1/2 cup

butter

1/2 cup

milk

1/4 cup

cocoa powder

4 cups

powdered sugar
---
Instructions
Preheat oven to 325°
Spray a 9×13 baking dish with cooking spray and set aside.
In bowl of stand mixer beat butter, vegetable oil and sugar together until smooth. Add in vanilla, baking soda, baking powder, salt and eggs and continue mixing until smooth and combined, scraping sides as needed.
Add in sour cream alternately with the flour, mixing after each addition until smooth.
Next mix in cocoa powder until evenly combined.
Finally fold in zucchini and chocolate chips.
Pour batter into prepared pan and bake for 30-40 minutes or until a toothpick inserted in center comes out clean.
Frosting
In a medium saucepan over medium-low heat melt butter, milk, and cocoa powder together, stirring frequently. Remove from heat and whisk in powdered sugar until there are no more lumps.
Pour frosting over your cake while it's still warm.
Allow the cake to cool completely before serving.
---
Notes
cake recipe lightly adapted from King Arthur Flour
Want To Save This Recipe?