Drumstick Ice Cream Sandwiches are a super simple, no bake treat. You can go the extra mile and make your own ice cream, which is what I did today, but you can absolutely skip that part too! Although, homemade ice cream is ALWAYS better than store bought!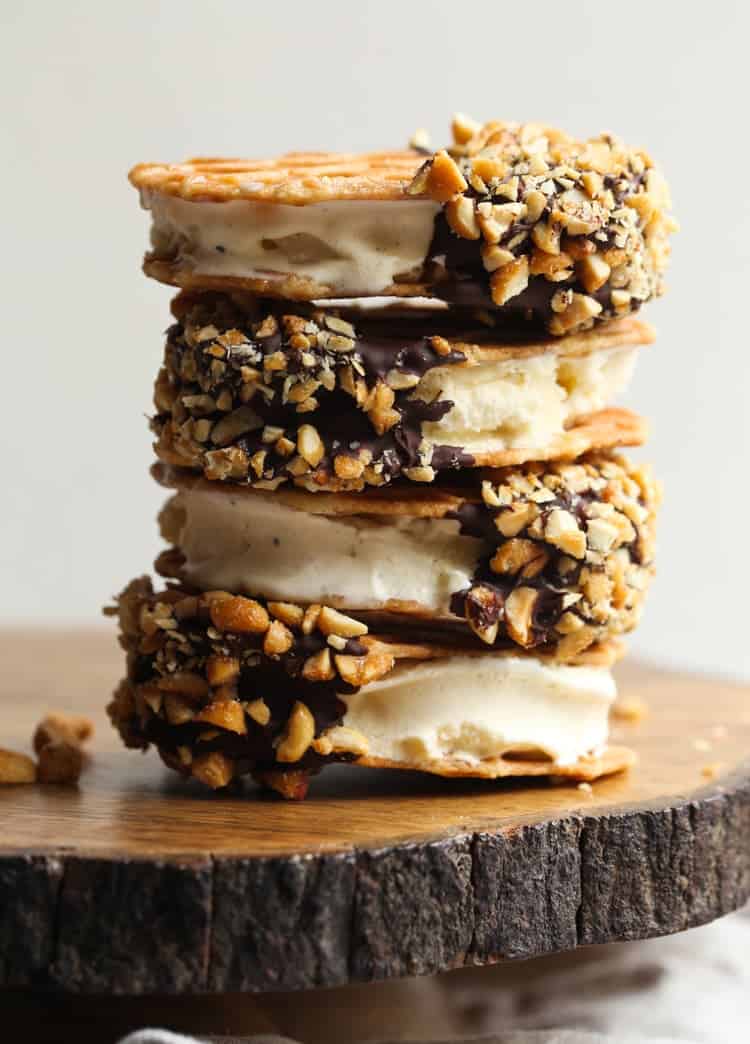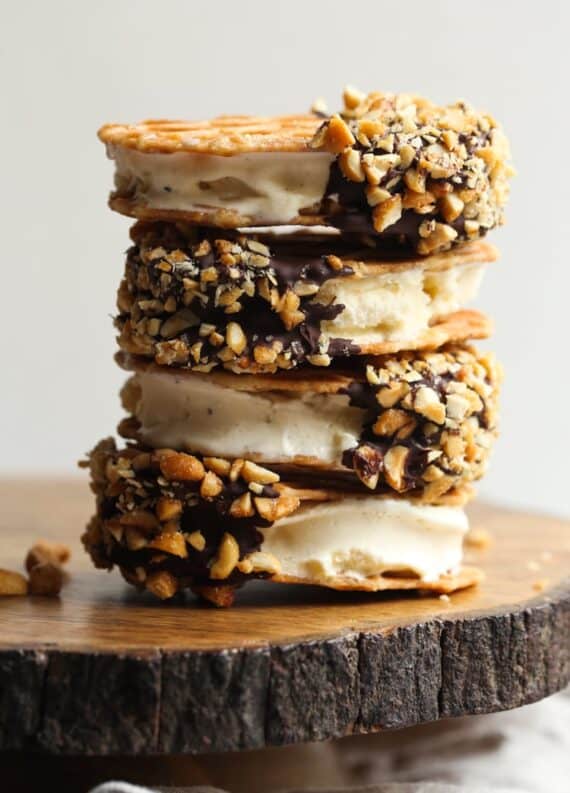 So we are big drumstick guys in my house. And by drumsticks, I mean the ice cream cones, topped with chopped nuts…not the chicken leg kind. I guess we are kinda chicken leg guys here too…but that's not the point.
I have a very specific way to eat Drumstick Ice Cream Cones… I eat all the chocolate off the top…then dip my ice cream into the nuts that have fallen off in the wrapper. Can't waste any of it!
But, since I'm a recipe website, I decided to take Drumstick matters into my own hands. With a quick spin on the classic treat!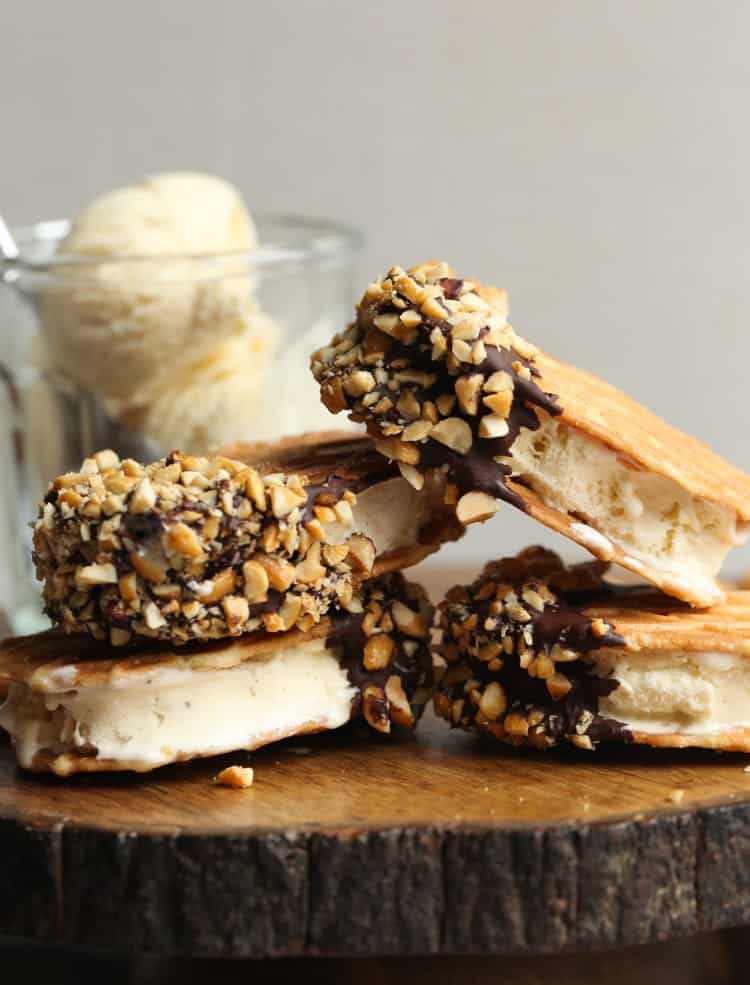 These are super quick and totally fun…and tbh, way better than the store bought variety.
I did buy some waffle cookies, which were buttery, crunchy, and perfect, but you could absolutely sub in your favorite cookie here! Get creative!
And I'm sharing our favorite (easy) homemade vanilla bean ice cream recipe along with the how-to for these beauties today over at Imperial Sugar. I'm pretty obsessed with how they turned out, and I think they will be on your summer dessert list for a long time. Plus, they're great for getting the kids involved.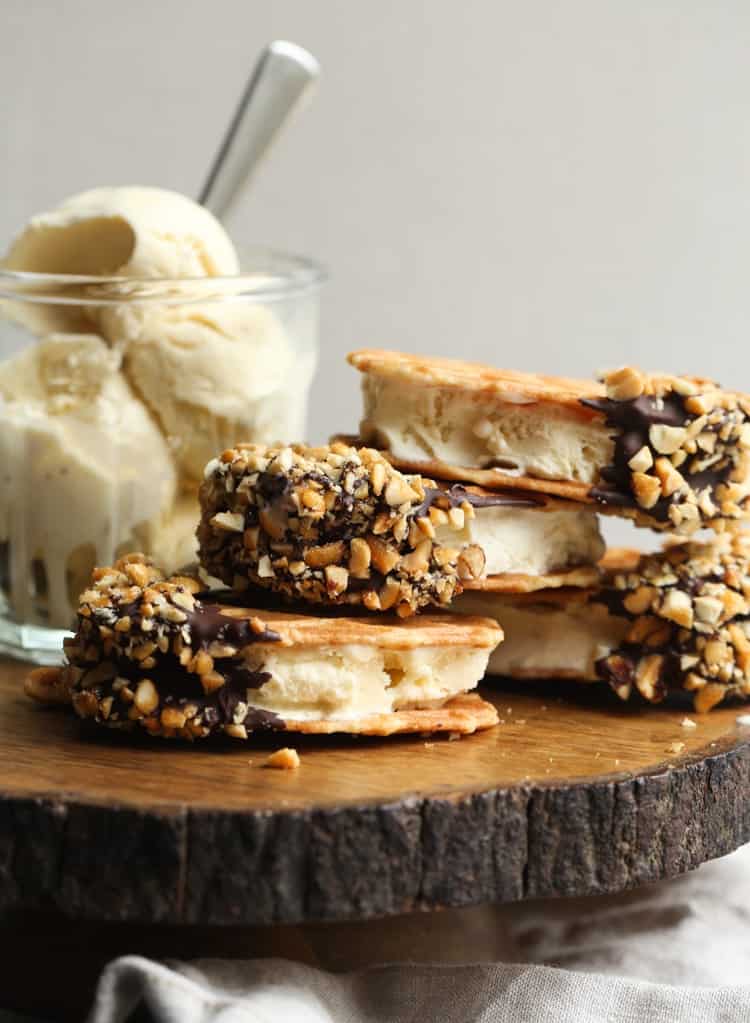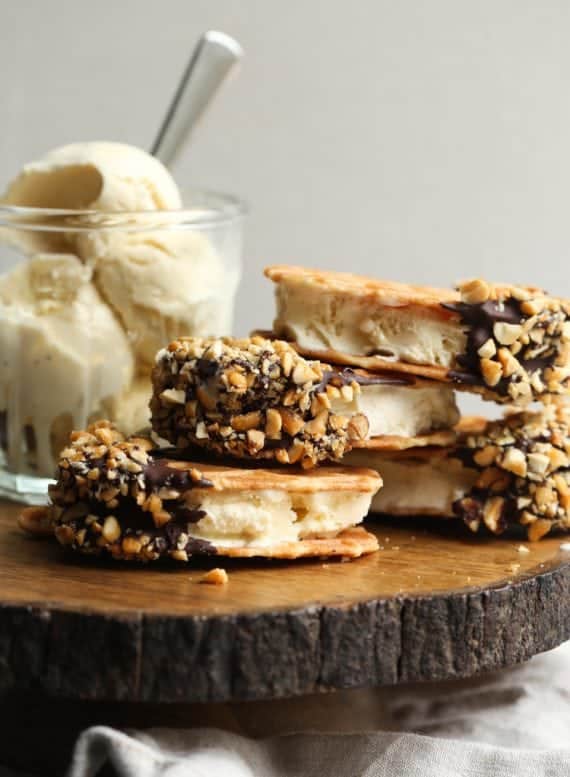 For my recipe you do need an electric ice cream maker (this is the one we have), but don't let that stop you! If you have an old fashioned crank one, that will work to!
Hop over to Imperial Sugar and get ALL THE DETAILS!
Have a great day!