3 Ingredient No Bake Peanut Butter Oat Squares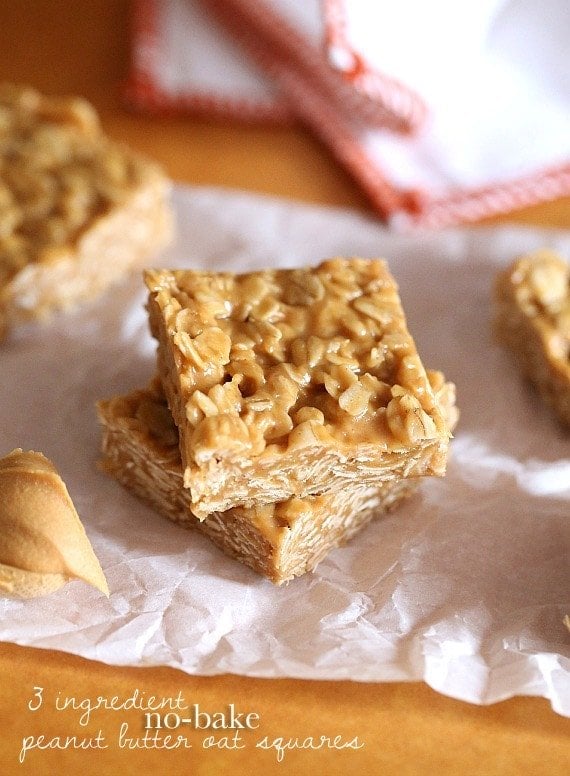 These simple 3 Ingredient No Bake Peanut Butter Oat Squares can be thrown together in minutes. Use all natural/organic ingredients, if you prefer, for a healthier version! Either way they are simple are delicious.
Easy can not even describe these bars.
And simple is so over-used…by me especially…that I'm afraid you might not buy it.
But I promise ya.
These are the simplest, easiest, no brainiest bars ever to be.
There are literally 3 ingredients, no baking…only measuring. And you only have to measure 3 things, so…
PLUS, these 3 Ingredient No Bake Peanut Butter Oat Squares are kinda-sorta not even that bad for you!
I'm certainly not going to call them healthy…because there are health police out there who like to assure you that Peanut Butter from Skippy isn't so health-ful.
But in my world, these are the perfect treat for my kids after school…full of fiber and protein, plus the honey makes them sweet and delicious.
So yeah. Try them.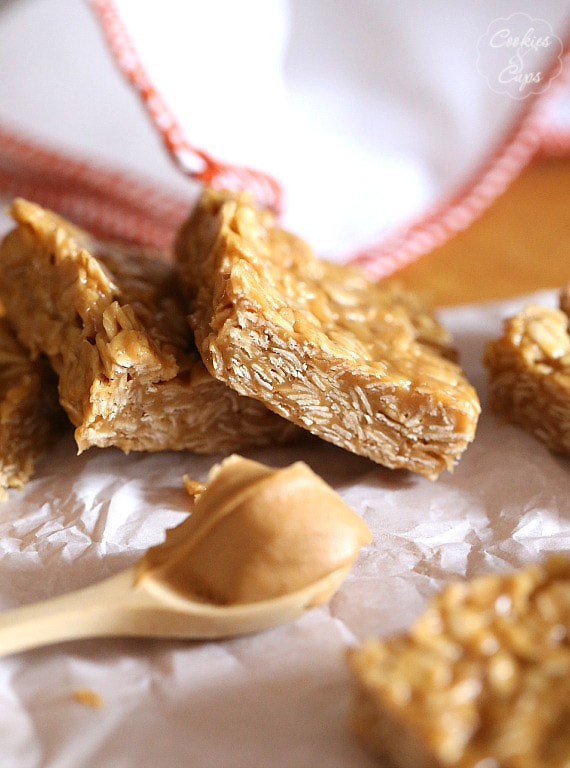 See..3 ingredients…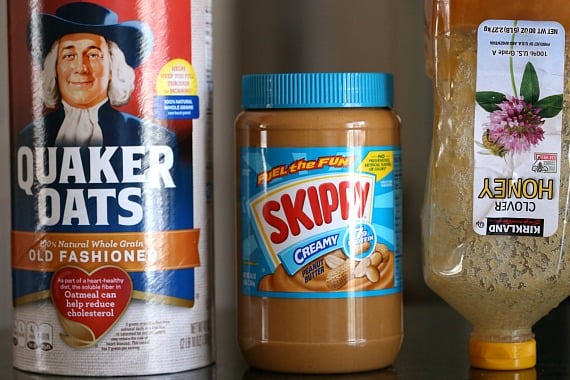 Also, trying to get honey out of a huge container when there isn't much left is pretty much the worst day of my life.
But I overcame.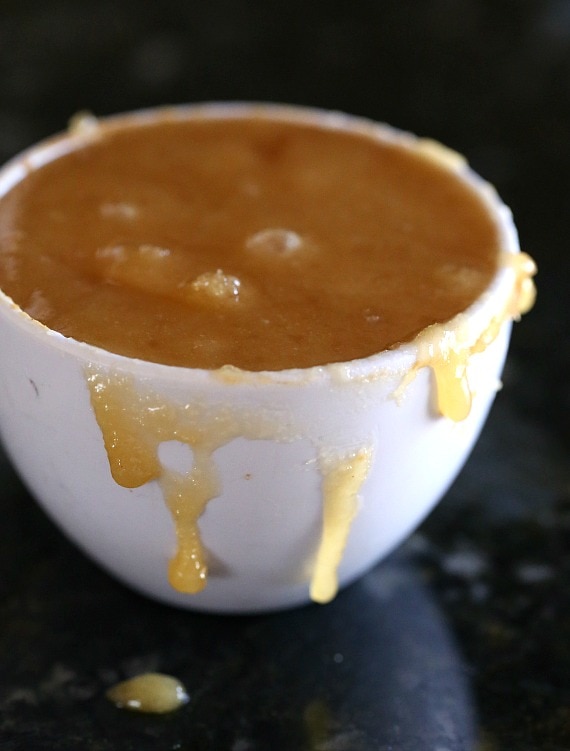 I heated my honey and peanut butter together so they would be smooth. You can totally do this in your microwave too.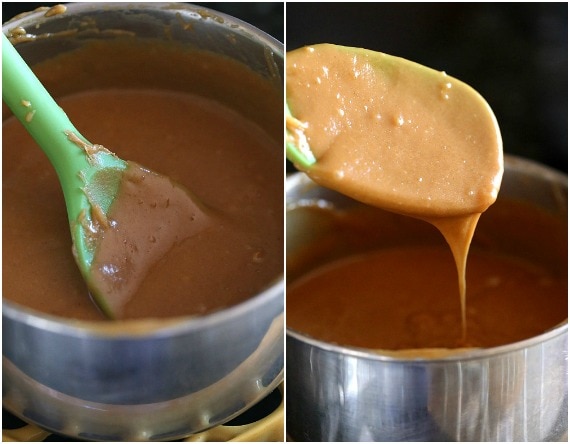 Then just mix in the oats. Also, yes, you could use quick oats, but they are cut and smaller in size (hence why they cook faster), and I prefer the large whole oat in these. Whatever.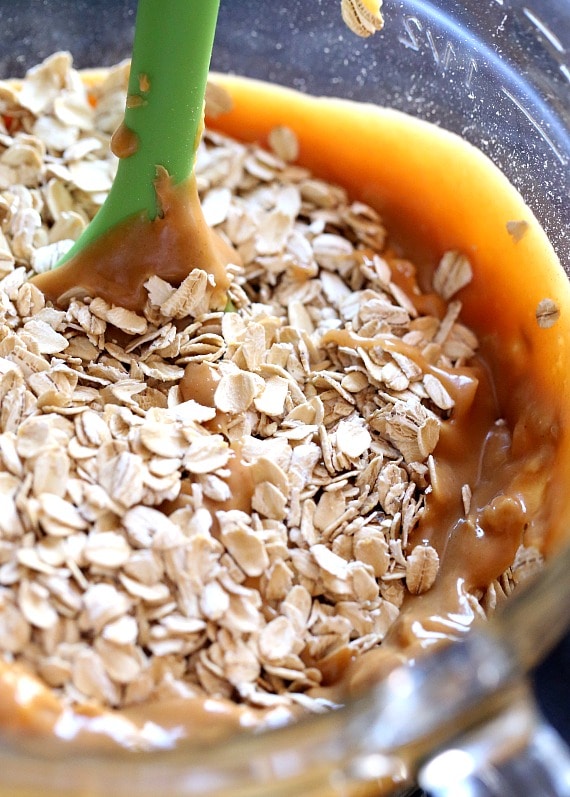 Kinda pretty, yes?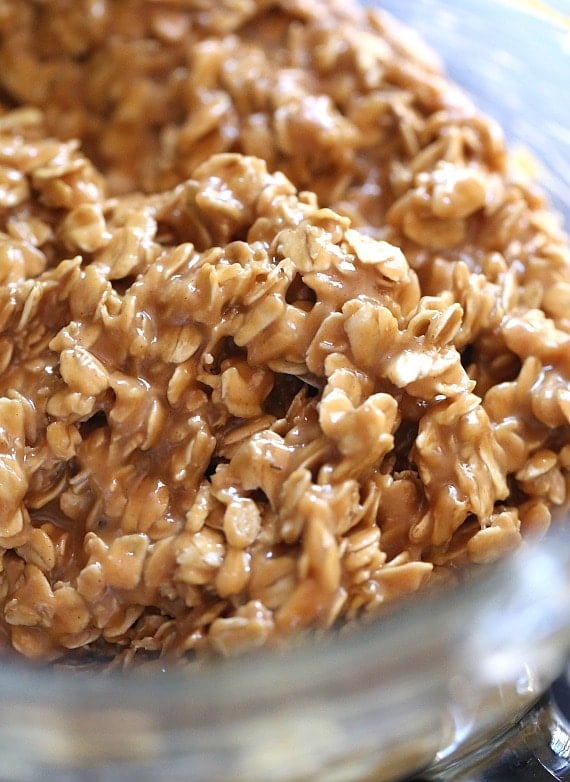 Then press the mixture into a lined 9×9 pan, that is sprayed lightly with cooking spray to prevent sticking…
Let the mixture set up. I popped mine in the fridge (and actually stored them there too to keep them firm). Then cut into bars!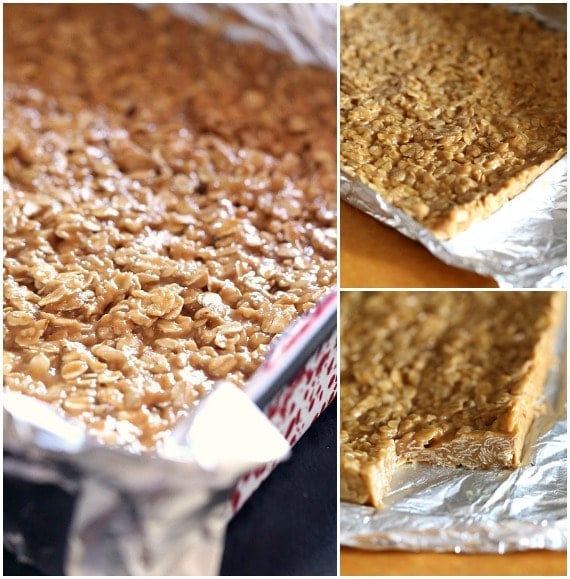 Again, if left at room temperature they will soften a bit, so I like to keep mine chilled…but if you prefer them softer and gooier go for it!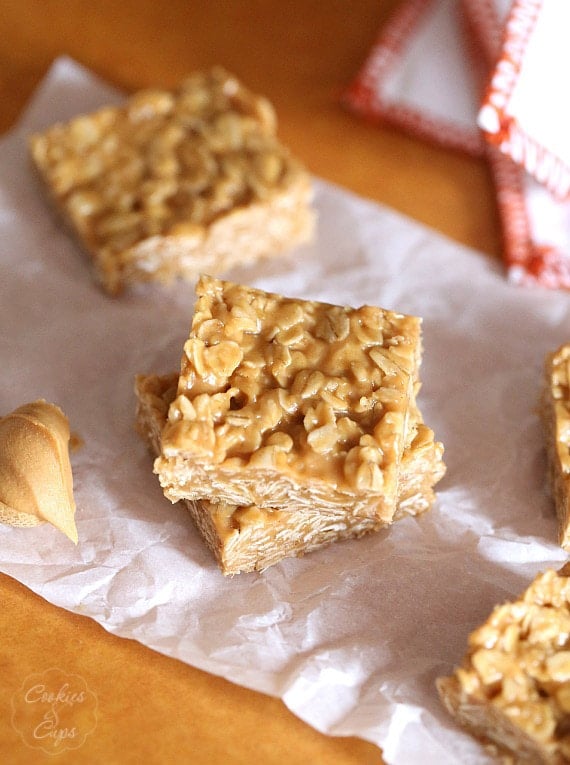 So yep. 3 ingredients!
Print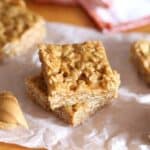 3 Ingredient No Bake Peanut Butter Oat Squares
---
Description
makes 20 squares
---
Ingredients
1 cup

peanut butter

1/2 cup

honey

3 cup

s rolled oats
---
Instructions
Line a 9×9 pan with foil. Spray lightly with non-stick spray.
Melt the peanut butter and honey together until smooth, either in the microwave or stove top. Combine mixture with oats.
Press into prepared pan. Place in refrigerator until set. Cut into squares.
---
Notes
I like to store mine in the refrigerator because they can get a bit soft.
Here are a few other 3 Ingredient/No Bake recipes I have…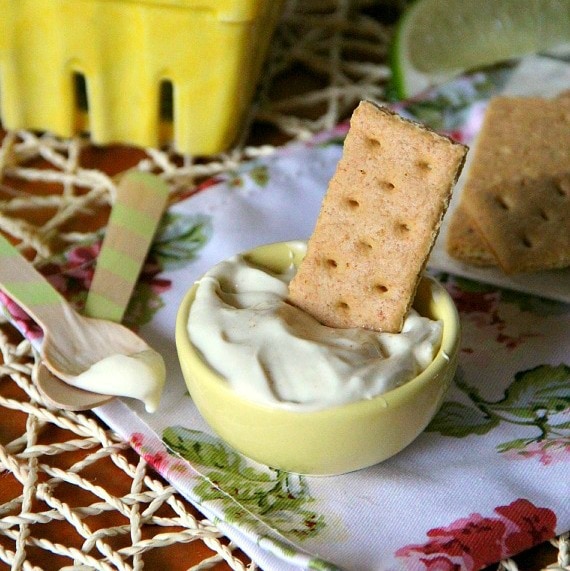 Key Lime Pie Dip…3 Ingredients AND it's Fat Free!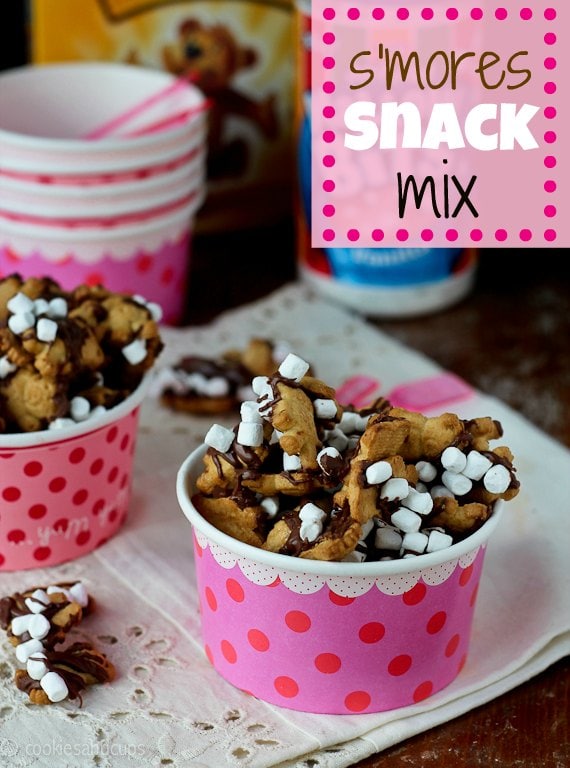 This S'mores Snack Mix is also only 3 Ingredients!