I love love love Easy Burrito Bowls! They're super simple to make at home and totally versatile.
We are Tex-Mex junkies at my house. Taco night is the most requested meal in our house times infinity…
I've chalked it up to the fact that they are DIY. Customizable.
Individualizing your own meal, especially with little ones, is a huge draw…they add what they want, they don't add what they don't want and everyone wins.
Beyond Tacos at our house we are huge Burrito people. Especially Burrito Bowls. It's like Chipotle in my kitchen over here.
I just make a bunch of sides, put everything out and it's a "help yo'self" dinner.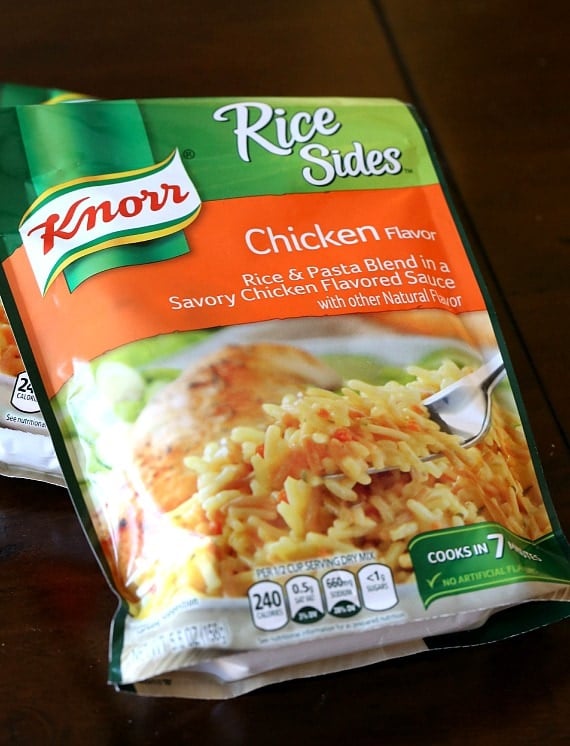 But, as well all know, taco nights, while simple in theory, require a bit of prep. HELLO ALL THE CHOPPING…So I cut corners where I can, especially on weeknights where we are all running in different directions.Using a pre-made Rotisserie Chicken from the store is a huge time saver…also using pre-seasoned Rice not only gives your Burrito Bowl instant flavor, but it's made in just a few minutes.
Today I used Knorr's Rice Sides…again, they add great flavor, but they are also super cheap!
I don't know if you guys have Family Dollar stores near you, but they run a huge special of buy three get one free on Knorr sides, which are a quick dinner solution. Besides Burrito Bowls, you can use them as the center to so many meals by adding just a few ingredients. The options are endless and not only are they yummy, it makes for a super inexpensive meal, at that!
I just made the rice first…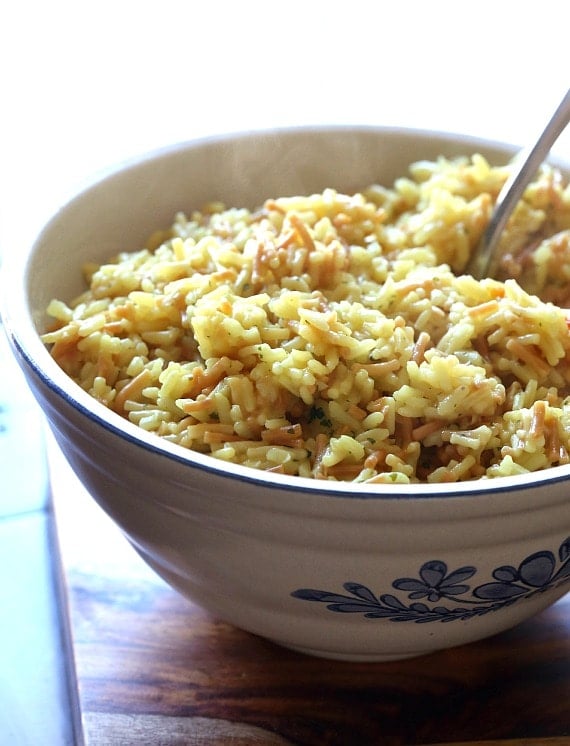 Got together some add-ins that my family loves…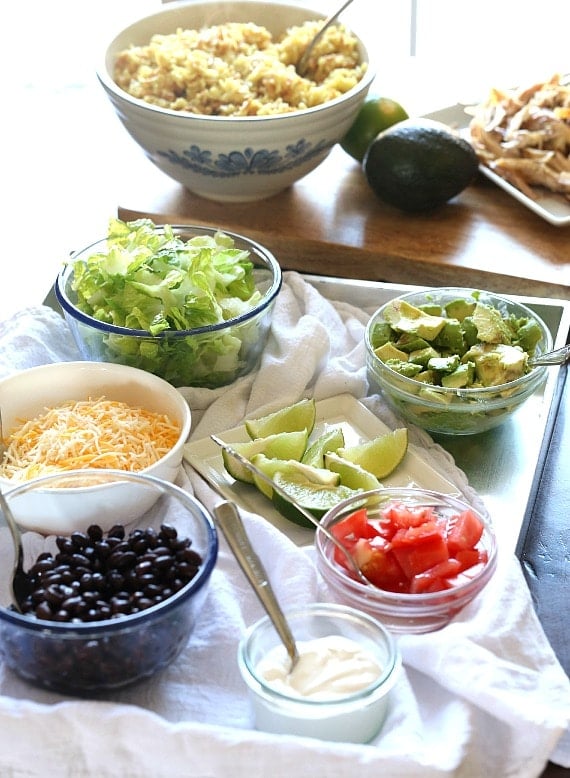 And let everyone make their own bowl!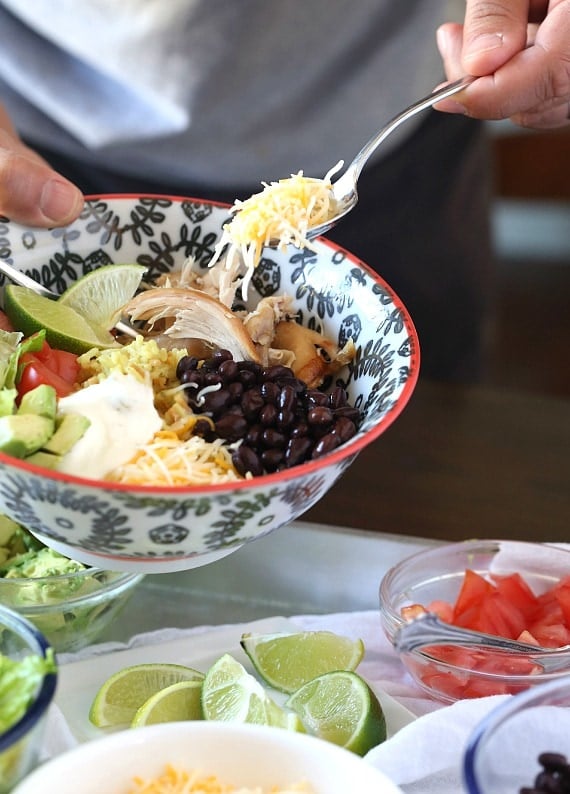 So this is less a recipe, more of a quick dinner idea for you! We all need those, right?