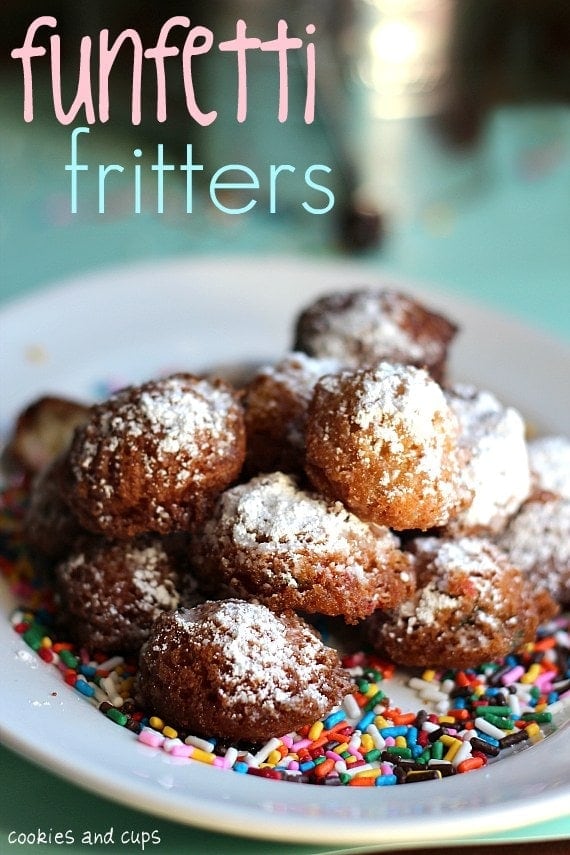 Yeah, this post is about fried cake.
If you are appalled by the fact that I deep fried Funfetti, then I sincerely apologize, but you should really leave now.
Don't you hate that? When someone apologizes and then says "but"… it's kinda the worst…
So again, I apologize for saying "but" after I apologized for fried Funfetti…BUT my point is that today is fried cake, whether you like it or not.
So there, I just totally apologized twice without really apologizing.
Adding the "but" REALLY means, "I'm sorry you disagree with me and got your feelings hurt, BUT I am totally right and here's why…"
So, really I should have just said, "If you don't like fried Funfetti go suck it, because that's what we're talking about today."
The end.
Ok, Funfetti Fritters. They're real and it's happening.
If you don't like frying food, you're not alone. While I enjoy eating fried stuff, making it is not my thing. But you know, once in a while it kinda necessary to fry cake balls. That's my life's motto, feel free to use it.
Now, full disclosure, I got the idea for these little beauties on my trip to Ohio last week. I actually visited the Smuckers headquarters and they served these delicious little cake poppers for breakfast one day. They didn't give me the recipe, so this is my attempt to re-create them!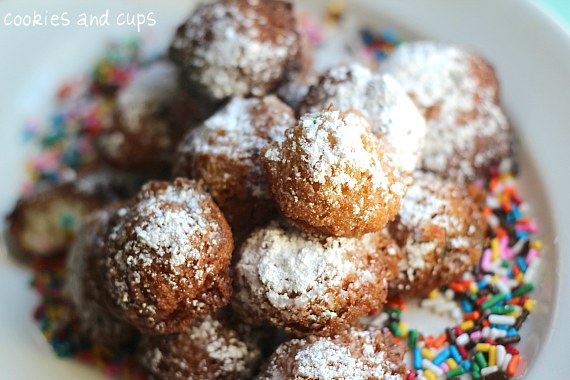 First, make your batter…not quite like it says on the box, just a little variation.
In the mixer, beat together your cake mix, 2 eggs, 1/4 cup water and 2 Tbsp oil for 2 minutes.
Heat oil to 300° on your stove top, or if you are a proud owner of a Fry-Daddy, you should definitely use that!
I know I told y'all a while back that I got selected to Test Drive a Frigidaire Gallery Range with Symmetry Double Oven. Well, I have been using it now for the past few weeks and love it! Like I wanna marry it kind of love. How did I ever live without a double oven, I have no idea. It's kinda like once you have a dvr you could never go back to watching regular real-time tv. Same concept applies.
Anyway, I heated my oil on my pretty new oven…love the digital display to control the range temperature!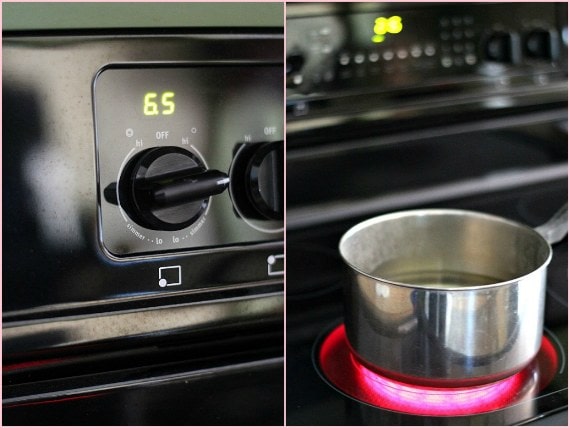 After the oil came up to 300° I started dropping the batter in, about a teaspoon for each fritter.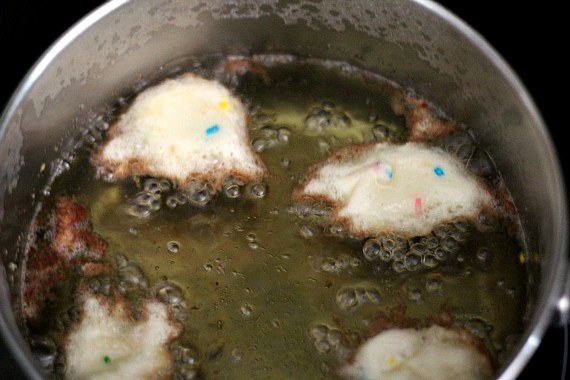 They took about 1 minute to fry up since they're so small, about 30 seconds on each side. But remove them when they are a pretty golden brown color with a slotted spoon, transferring to a paper towel lined plate.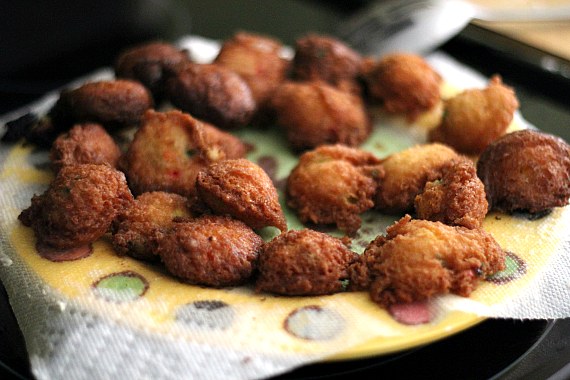 When you are finished frying sprinkle them with powdered sugar. It's the right thing to do.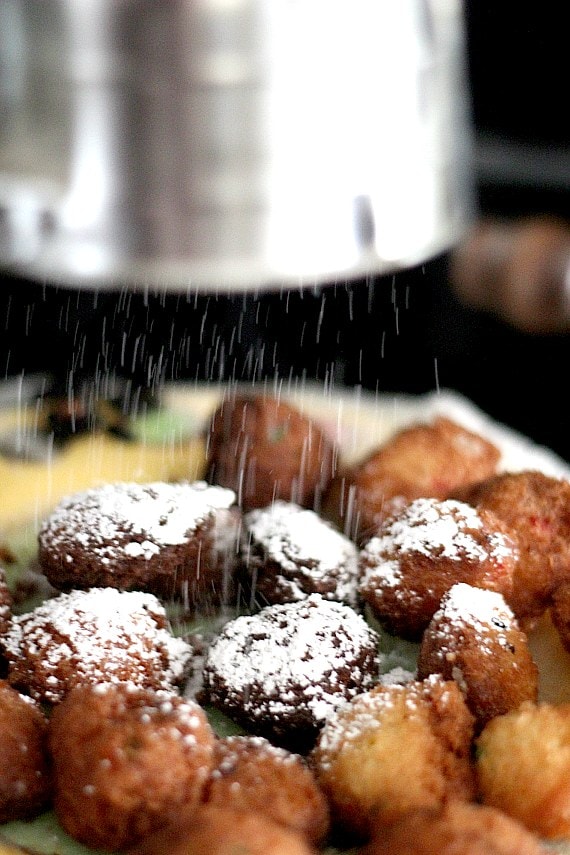 And you're done. Really, that's it!
And then try one. You'll be happy you did. They are as good as they sound.
Print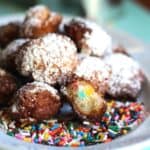 Funfetti Fritters
---
1

box Funfetti cake mix

2

eggs

1/4 cup

water

2 Tbsp

. oil
---
Instructions
Mix all ingredients in the mixer for 2 minutes.
Heat oil on stove top to 300°
Drop teaspoon amounts of batter into heated oil and fry on each side for approx 30 seconds until they are golden brown.
Remove from oil with a slotted spoon and transfer to a paper towel lined plate to cool.
Sprinkle with powdered sugar.
---
Want To Save This Recipe?
Find more recipes like this: