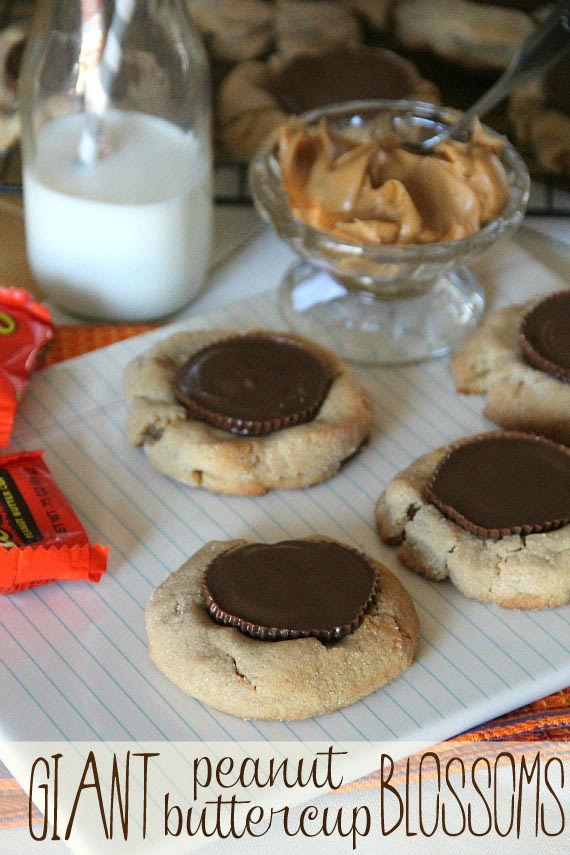 Today's post is lazy.
It's not even a recipe…well, it kinda is, it's just not a new recipe.
I just switched it up slightly.
Let me start at the beginning.
A few weeks ago we took an overnight trip with some of our closest friends.
Destination: Hershey Park.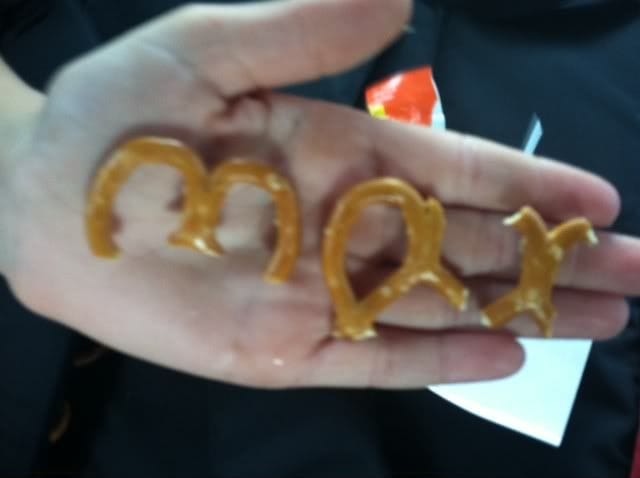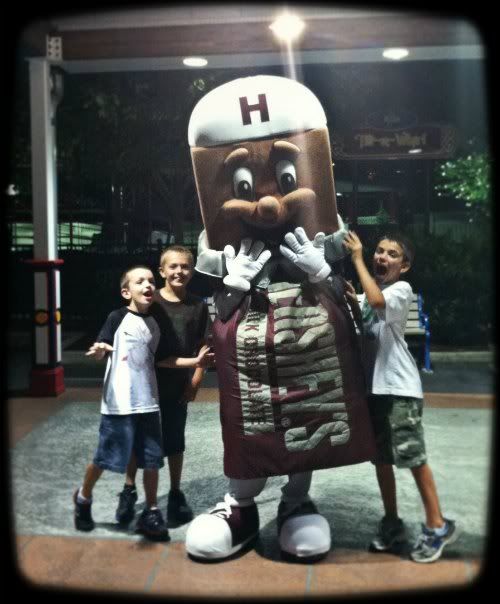 Long story short, we had a great time.
We made pretzel words on the drive there…
(That says "Max", btw)
We harassed the giant chocolate bar…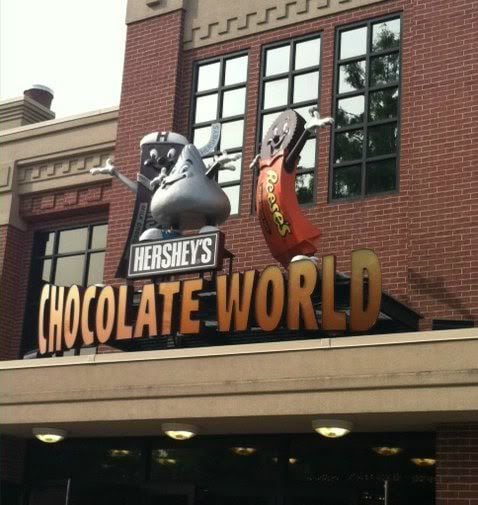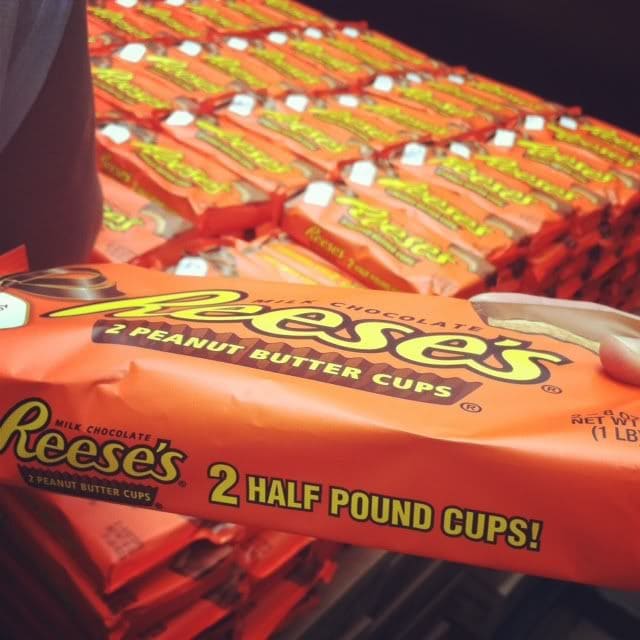 BUT the greatest time was had in a place called "Chocolate World". Do I need to say more?
Chocolate World is basically a store/candy shop/dining/bakery/chocolate experience all in one. It's pretty cool.
I even contemplated killing myself via peanut butter cup. I mean, my arteries aren't made of steel, y'all…
But of course my favorite part was the bakery snooping. I mean, I couldn't visit the Mothership and not take a few ideas home with me, right?
There were loads of chocolatey desserts, but my eyes landed on one type of cookie.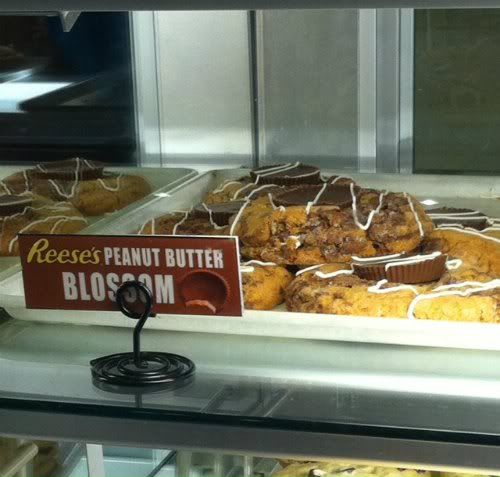 A basic, "been there done that" cookie, taken up a notch or 13.
My head exploded a little.
I mean…
Why hadn't I thought of this?? An unassuming peanut butter blossom, made GIANT.
Instead of using a mini cup, they used a regular sized one.
Way more efficient, I say.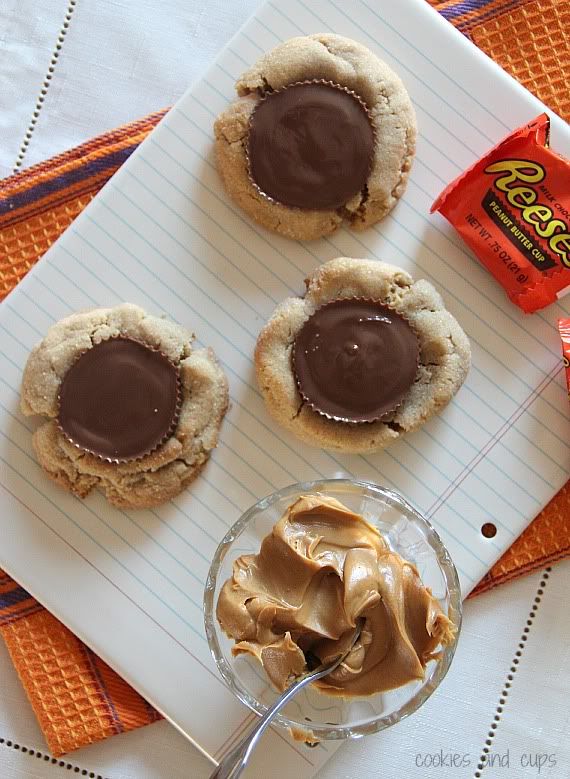 Everyone thinks "mini" stuff is way cuter. But I'm going the other direction.
Mini stuff is making me fat.
Mini stuff is from the devil.
You eat thrice as many mini things because they're so tiny and pop-able.
Giant things on the other hand, you eat one and you're done.
So these cookies are basically diet food. Honestly.
I'm really doing you a major favor here by making 4″ cookies.
You can thank me when you're jeans start falling off.
People will be all, "Damn, you look goood! What's your secret?"
And you can be like, "Oh, I just eat giant cookies. No big thing."
Easiest diet ever.
So let me walk you through the weight-loss-via-giant-cookie process.
Giant Peanut Butter Cup Blossoms.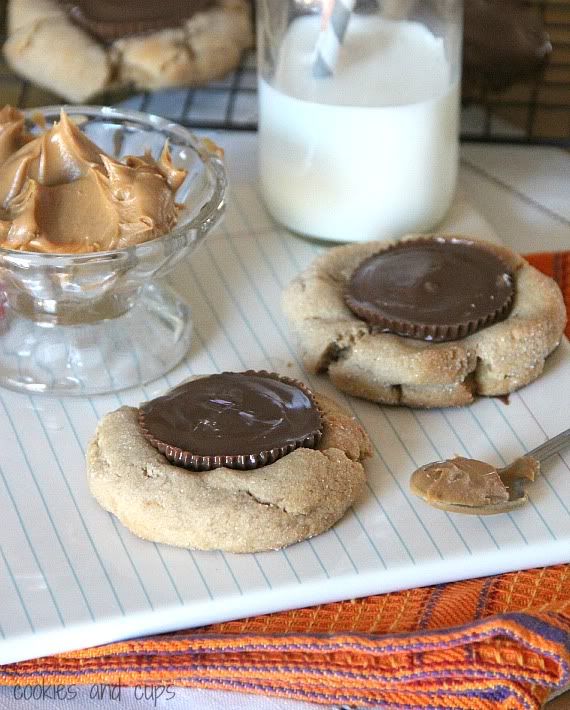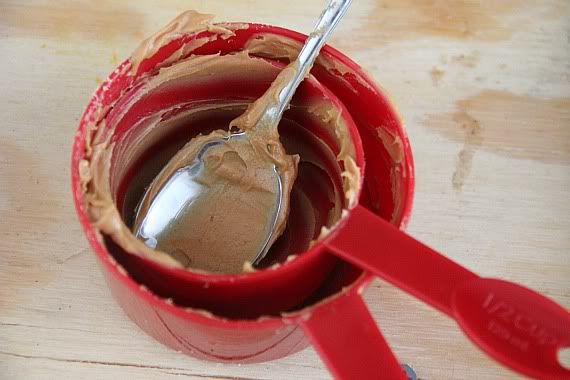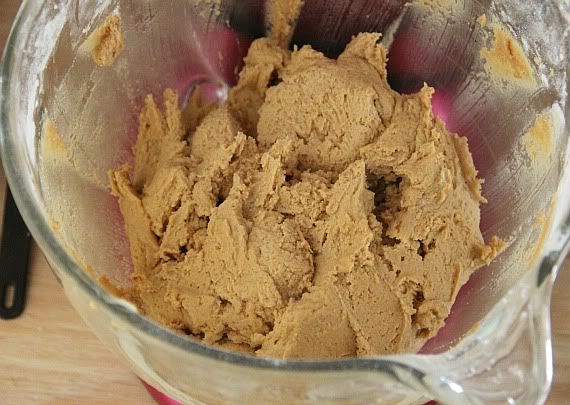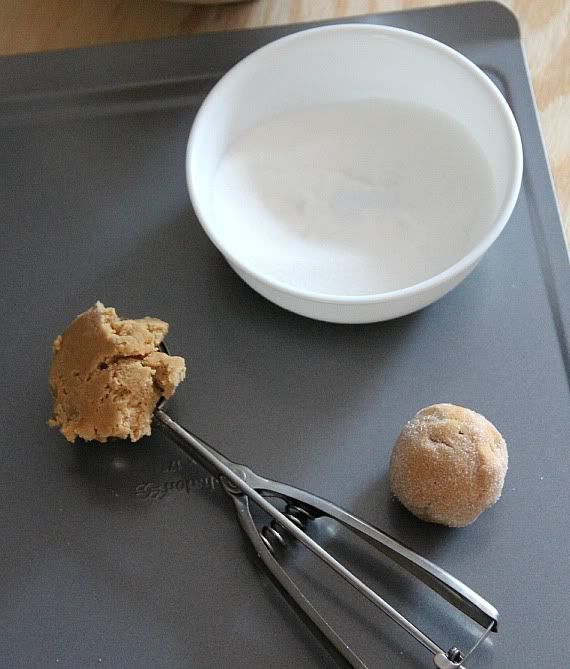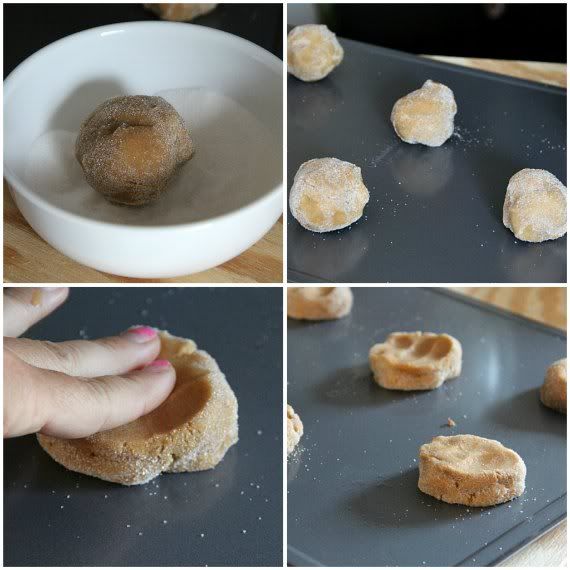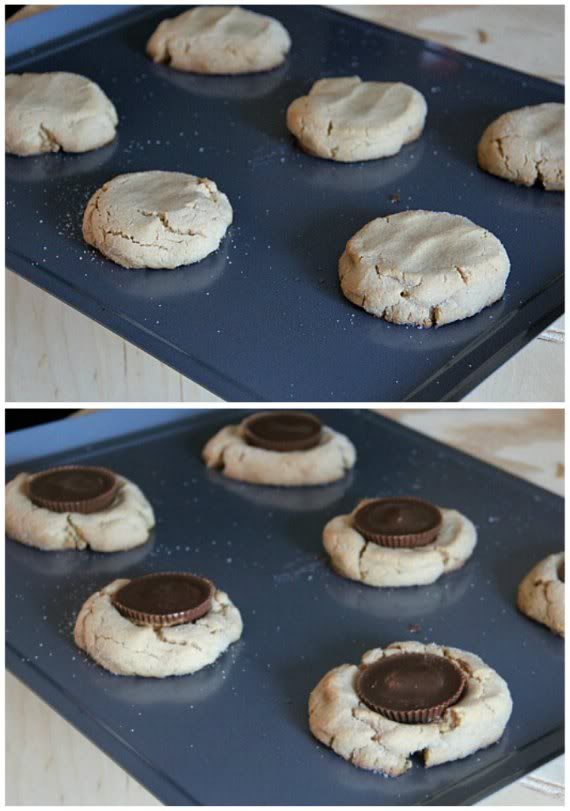 Start out by making peanut butter cookie dough.
Here's my go-to recipe.
Let it chill and then get your cookie scoop ready.
I used a 3 Tbsp cookie scoop…If you don't have a cookie scoop, then measure out…3 tablespoons. You so smart.
Roll each dough ball in sugar and place on your cookie sheet.
Gently press the dough down a little, the dough doesn't spread a lot when baking…
Bake them for about 9 minutes and then GENTLY press your peanut butter cup in the center…
That's it!
You'll need to let them cool a little on the baking sheet before transferring them…the larger they are, the harder they fall, folks.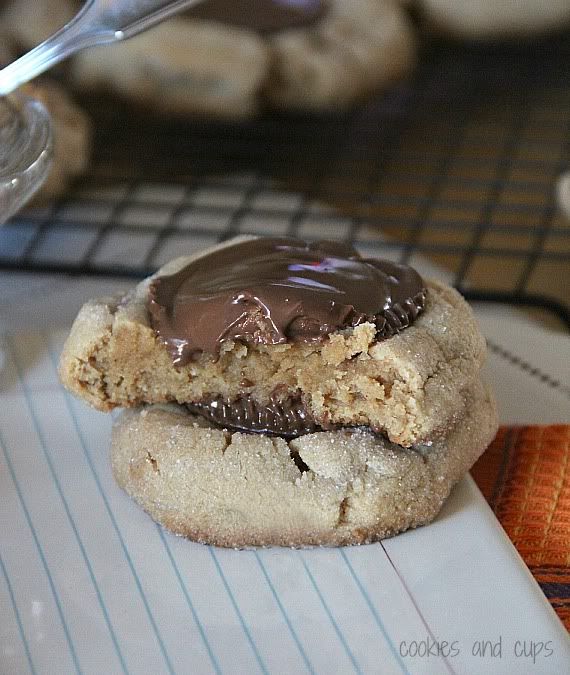 These cookies end up being a good 4″ wide…so get you a glass of milk and prepare to feel the fat burning off your body.
Here's the link to my peanut butter blossom cookie recipe...
Making them giant, as I did here, will make about 24 cookies. So you'll need about 24 peanut butter cups.
**ps ~ I cannot be responsible for any diet fails.