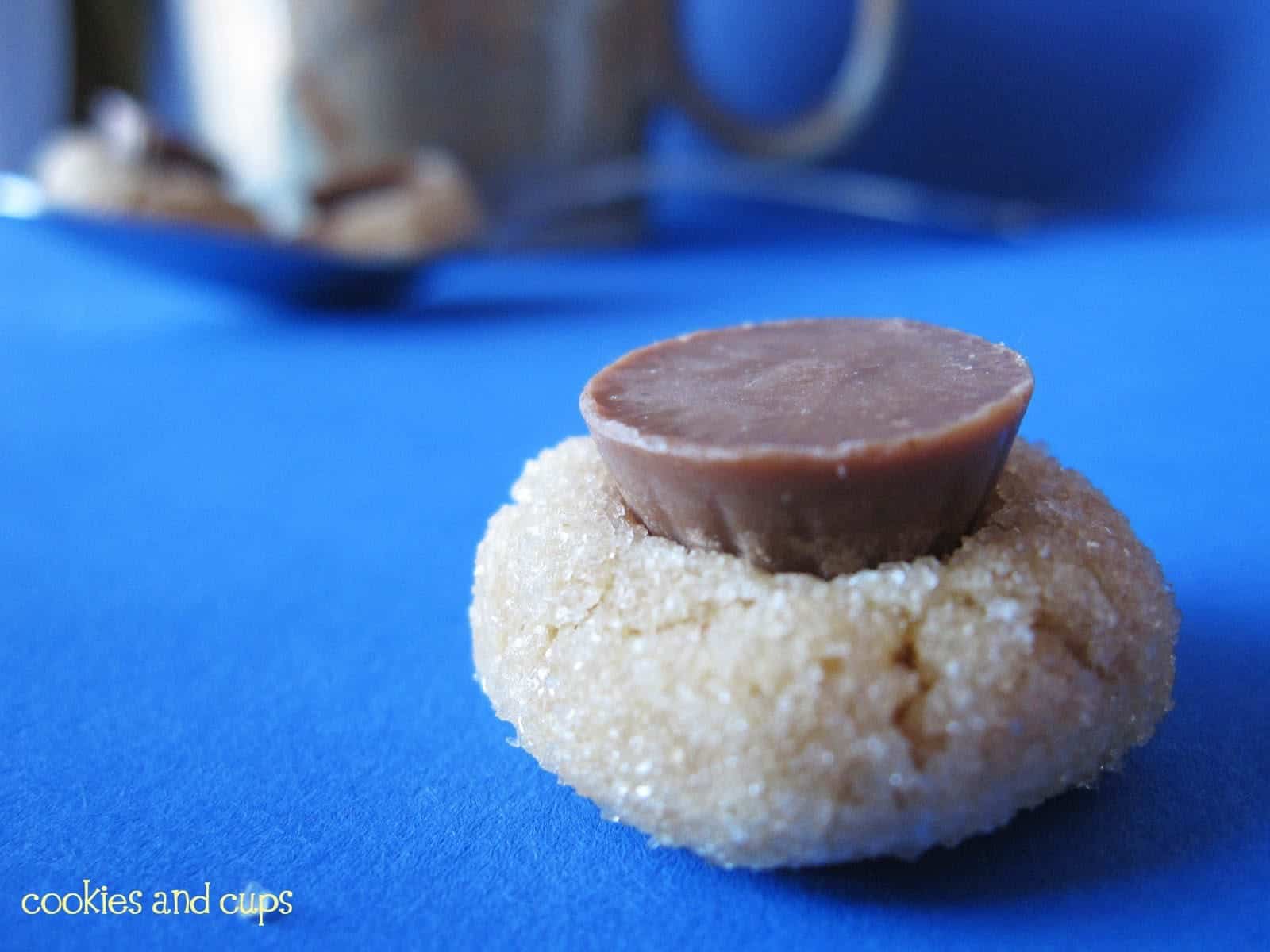 The tiny peanut butter cup blossoms are so small! Perfect Elf Food!
So, pretty much everything is cute when it's itty bitty, right?
I mean, baby clothes are just so dang precious…
puppies.
mini cupcakes.
Size 2 clothes.
I mean, don't the small sizes always look better than the larger-ish ones?
Explain that to me.
Shoes also…I will see an adorable shoe on display and then pick put my size of the exact same shoe and the cuteness gets lost somewhere between the 6 and the 8.
Where does it go?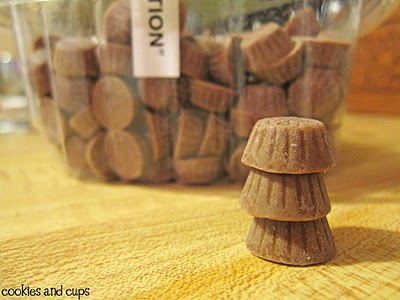 I know, right?! Mini peanut butter cups!
I have also seen them at
Trader Joe's
in case you were wondering 😉
So, I bought them, because you sort of HAVE to buy teeny tiny peanut butter cups when you find them. I am pretty sure that it's like a rule or something.
I decided to use Elissa's brilliant idea of mini pb chocolate chip blossoms and tweak it slightly into the form of
Itty Bitty, Teeny Weeny Peanut Butter Blossoms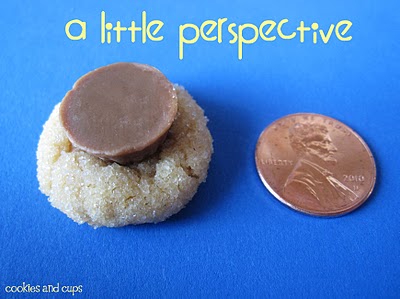 People are gonna love these because they are totally cute and popable.
Making them is a bit repetitive, but they are totally worth it…
trust me, I'm an expert!
Print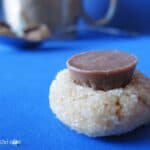 Itty Bitty, Teeny Weeny Peanut Butter Cup Blossoms
---
1 cup

room temp butter (I use salted)

1 cup

packed light brown sugar

1/2 cup

granulated sugar

2

eggs

1 1/2 cups

creamy peanut butter

2 1/2 cups

AP flour

1 teaspoon

baking soda

2 teaspoons

vanilla
reserve

1/2 cups

granulated sugar
---
Instructions
Cream butter and sugars together on medium speed. Add peanut butter, mix. Add eggs and vanilla, mix until combined.
Slowly add dry ingredients. Stir until just combined.
Chill dough for at least 2 hrs.
Preheat to 350
When dough is chilled remove it from fridge and roll into 1/4 teaspoon sized balls. Roll each ball in reserved granulated sugar.
Place each rolled cookie on baking sheet. I fit about 60 on my sheet.
Bake 5 minutes until bottoms gets slightly golden and tops JUST start to crack.
As soon as they come out of the oven, quickly press pb cup into cookie. They cool quickly based on their size.
Transfer to wire cooling rack until pb cup sets, approx 20-30 minutes.
---
Notes
Store in an air-tight container for up to 3 days.
Want To Save This Recipe?
Find more recipes like this: