This post is sponsored by SanDisk®, a Western Digital brand, and includes affiliate links. I received compensation in exchange for writing this review. All opinions are my own.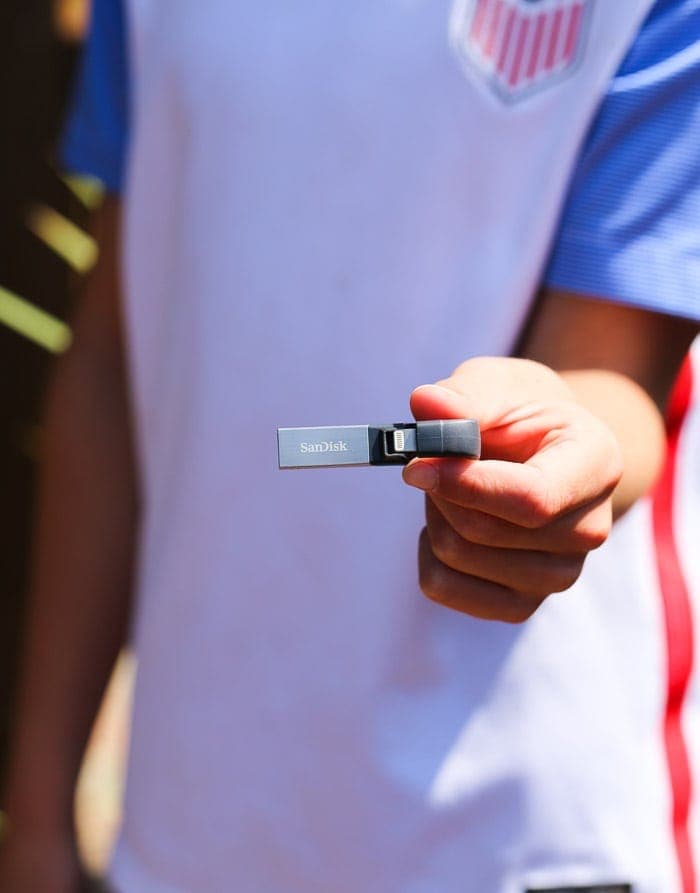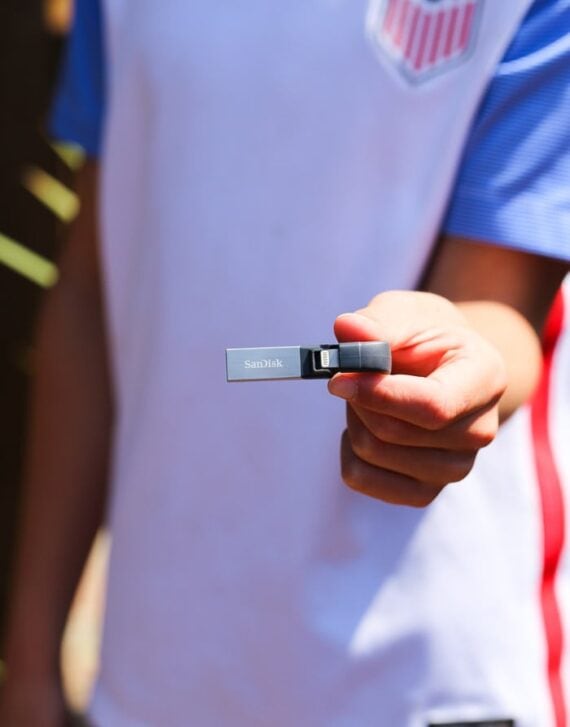 So we're taking a quick break from sugary carbs today so I can share something that I am loving. No, it's not make-up, no it's not bakeware…it's actually a computery thing, which (shocking) is pretty near and dear to my heart, considering I spend a considerable amount of time on my computer (and phone) taking pictures and writing recipes to share with you internet friends!
Let me just start this by saying I am not a HUGE techy person. I know what I like, I feel like I know how to use what I have and sometimes the more gadgets that come out, the more confused I get. However, that doesn't mean I am not fully on-board with useful products that solve a problem.
Enter the SanDisk iXPAND™ Flash Drive.
This little flash drive is so simple, and so useful. It is a flash drive that has both a USB 3.0 on one side and a Lightning Connector on the other. This means you can plug the flash drive right into your iPhone or iPad and remove photos, videos etc. to free up extra space on your device. This comes in REALLY handy when you take tons of pictures on the regular like I do, or especially during travel.
Then you can plug the USB right into your computer. So simple.
In all honesty, though, my youngest son gets the most use out of the SanDisk iXPAND™ Flash Drive. You see he LOVES making movies and filming vlogs on his iPad for his YOUTUBE Channel…but his iPad is only 16GB, which means he is SUPER limited when it comes to space.
He likes to edit his movies right on his iPad, but runs into problems ALL the time with the lack of memory. It became a HUGE frustration last month when I took the boys to Texas on a spontaneous trip.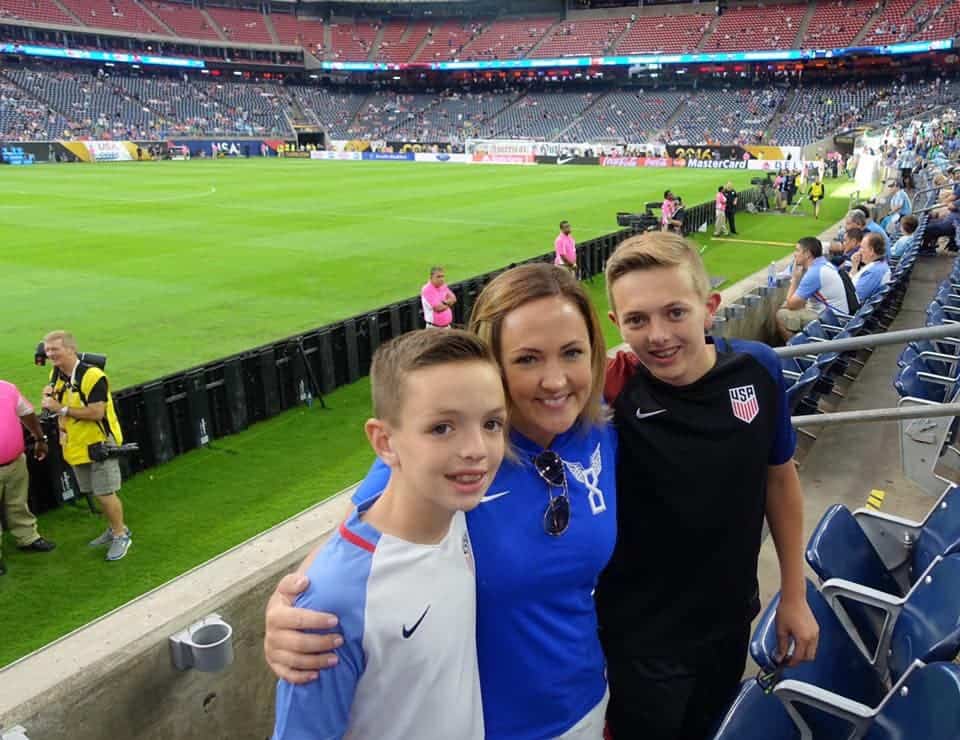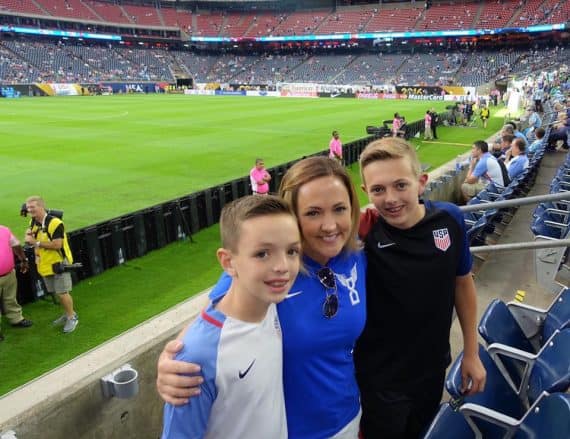 We went to see the US play Argentina in the semi-final match of the COPA America tournament in Houston, Texas. It was a BLAST of a trip, but my little guy wanted to document the whole trip for his YOUTUBE Channel.
Anyhow, he kept running out of space on his iPad which was very frustrating in the moment.
This is where the this little Flash Drive came in so handy! He was able to plug this right into his iPad, download the footage he filmed to free up space. Genius.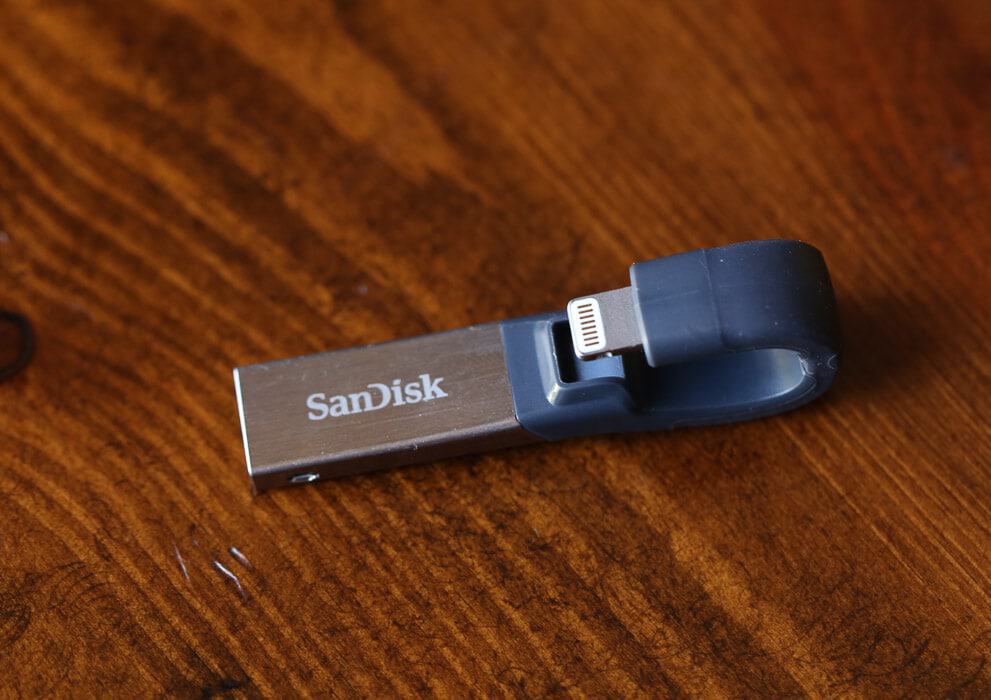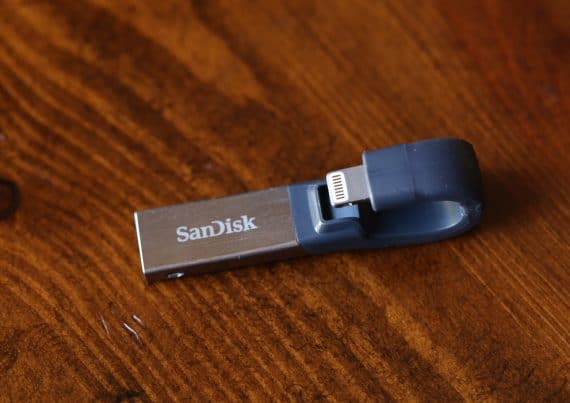 The design of the device is flexible and compact, perfect for throwing into your bag or pocket. The Lightning connector works with most cases and it has a USB 3.0 connector with an auto sync feature.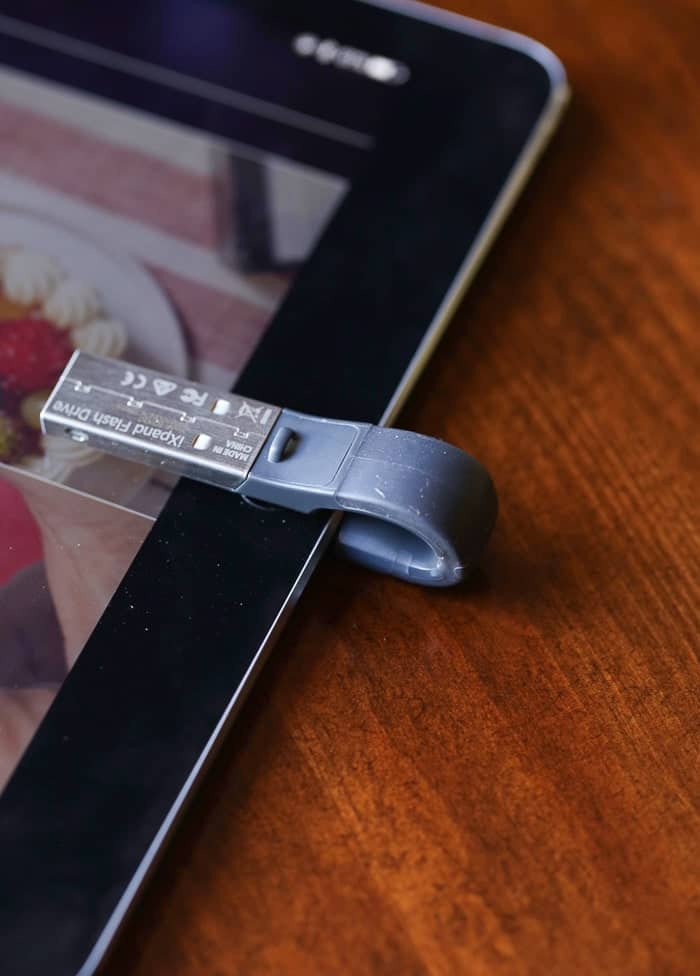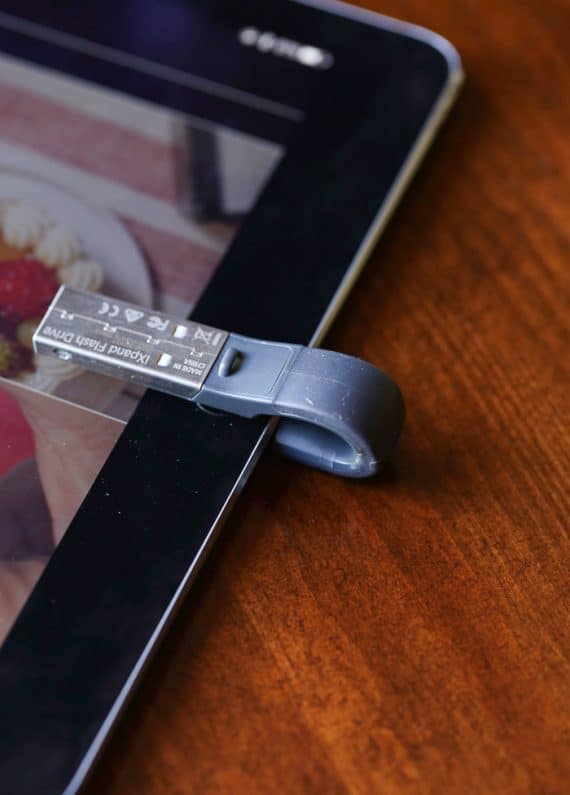 When you first plug the device into your phone or iPad it will prompt you to download the SanDisk iXpand™ Drive app. It's super simple and makes downloading images seamless.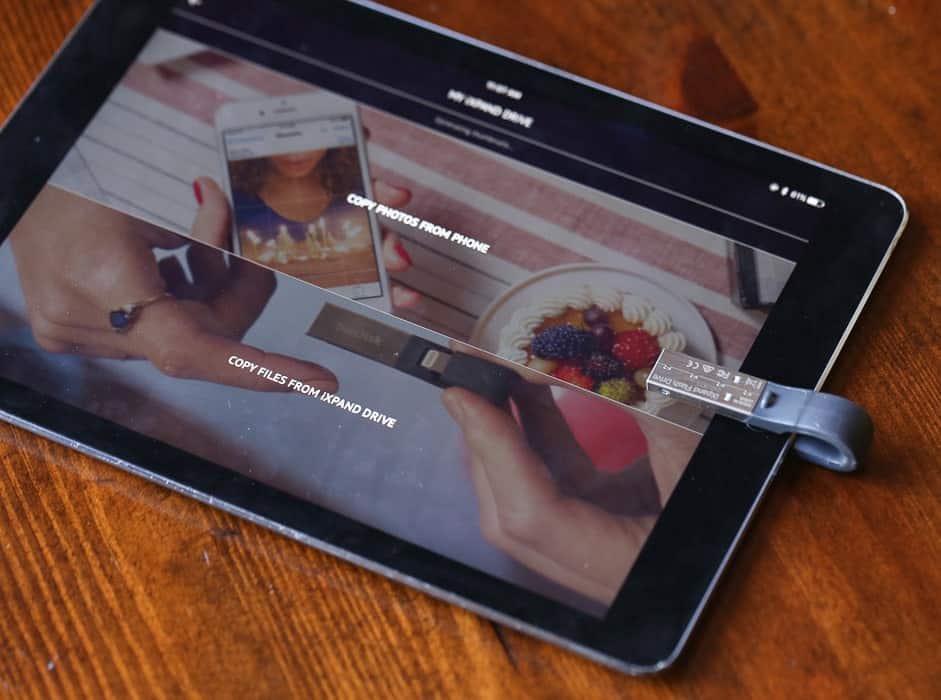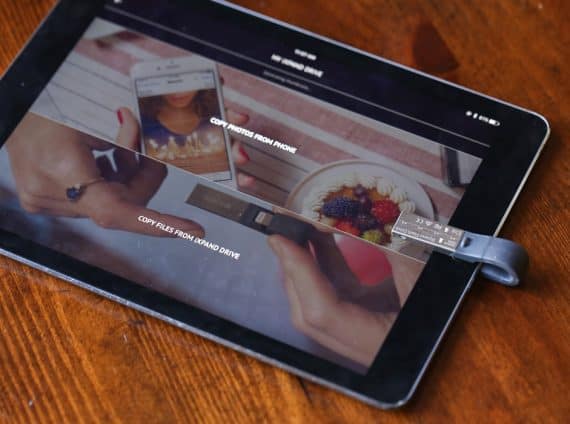 Moving images or videos is easy. You simply select the photo/s you want to move and that's it! You have the option of deleting them permanently off of your device, or not. Up to you!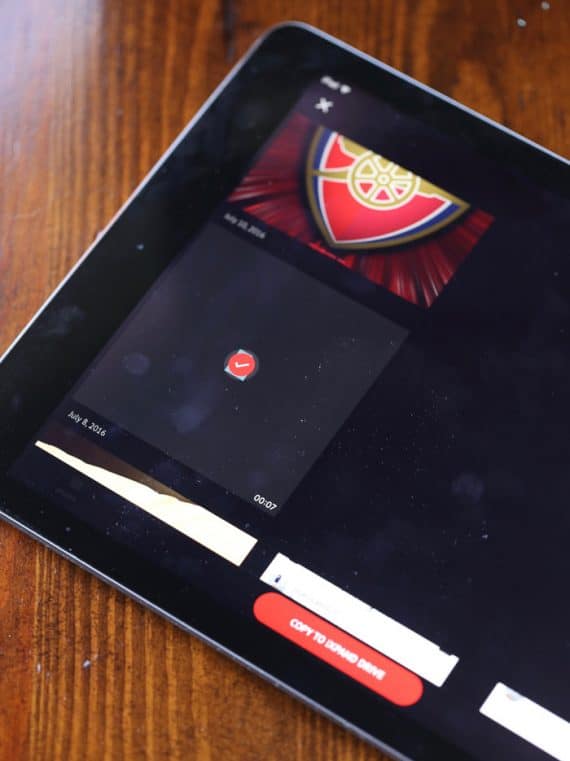 I was so impressed at how easy this is to use. We were able to transfer all of his videos from his iPad over to his computer so he could edit his videos and upload them to his YouTube Channel!
He was able to "vlog" about our entire trip without having to worry about being out of space, which might be the most annoying message you can get on your device!
This gadget was a lifesaver on our trip and I know my little filmmaker will be using it constantly!
We are headed to Jamaica in a few weeks and there is no doubt our SanDisk iXpand will make the journey with us!
ANNNNND SanDisk is offering $50 off of the SanDisk iXpand™ Flash Drive right now! Score!
Save
Save
Save
Save
SanDisk is a trademark of Western Digital Corporation or its affiliates, registered in the U.S. and other countries. iXpand is a trademark of Western Digital Corporation or its affiliates. Apple, the Apple logo, Lightning, iPhone and iPad are trademarks of Apple Inc., registered in the US and other countries. Other brand names mentioned herein are for identification purposes only and may be the trademark(s) of their respective holder(s).
Western Digital Technologies, Inc. is the seller of record and licensee in the Americas of SanDisk® products.
Save
Save
Save
Save
Save
Save
Save
Save
Save