Key Lime Pie Sandwich Cookies are like the classic pie, but in cookie form. Soft, chewy graham cookies and a tart key lime buttercream make every bite perfect!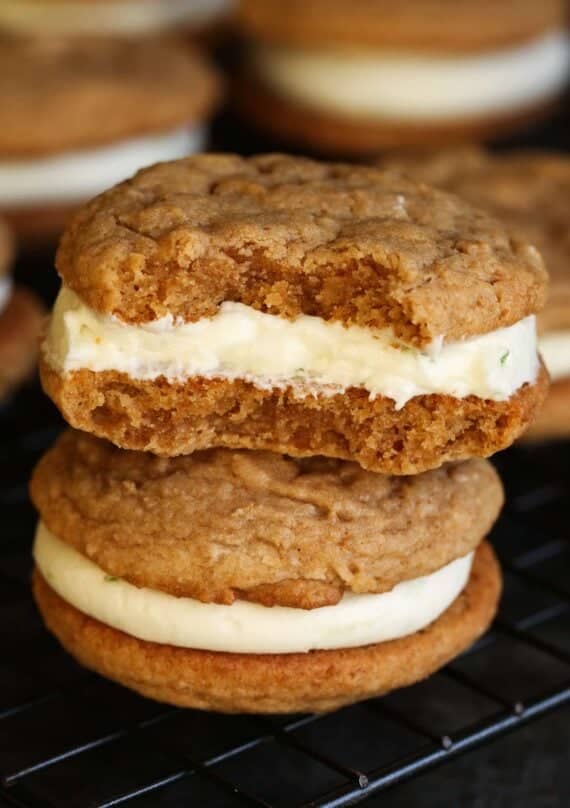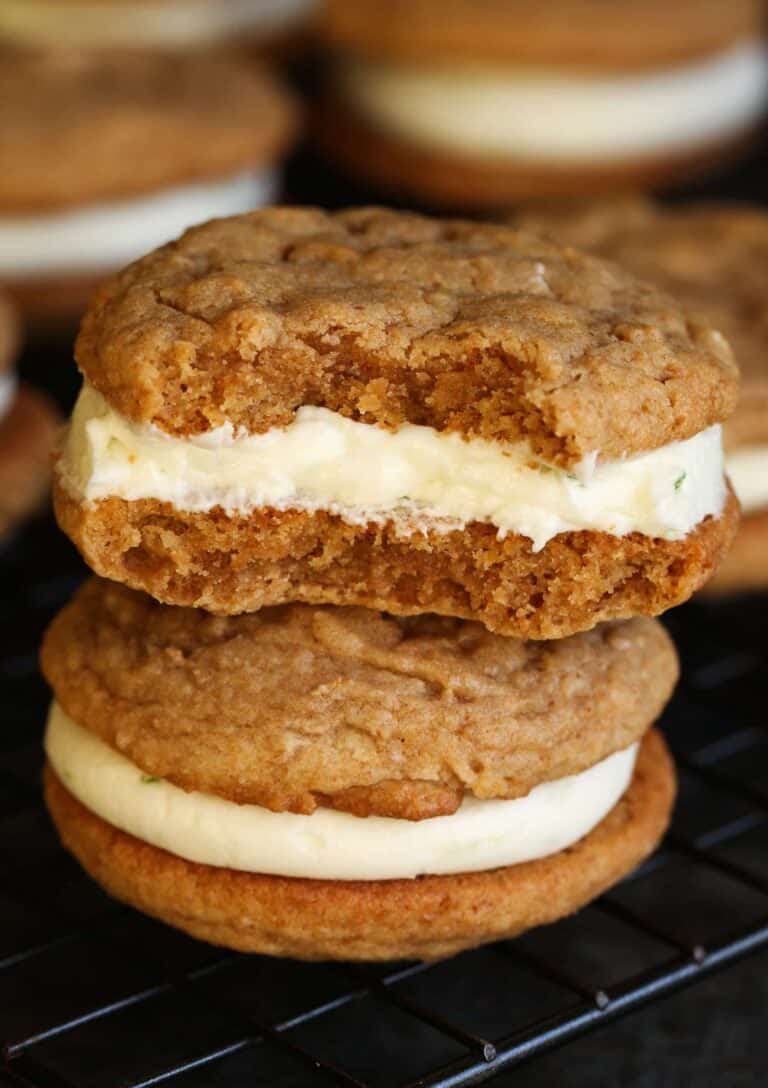 Who doesn't love a sandwich cookie? I mean it's a totally acceptable way to eat two cookies and a mound of frosting all in one. If you were to go to a cookie platter, grab two cookies, and scrape the frosting off of a cupcake people would think you were a savage. BUT pick up a single Key Lime Pie Cookie Sandwich and you're a perfectly normal person with a sweet tooth.
I don't make the rules here.
And when a slice of my favorite pie shape-shifts into a cookie…I'm not gonna be the one complaining.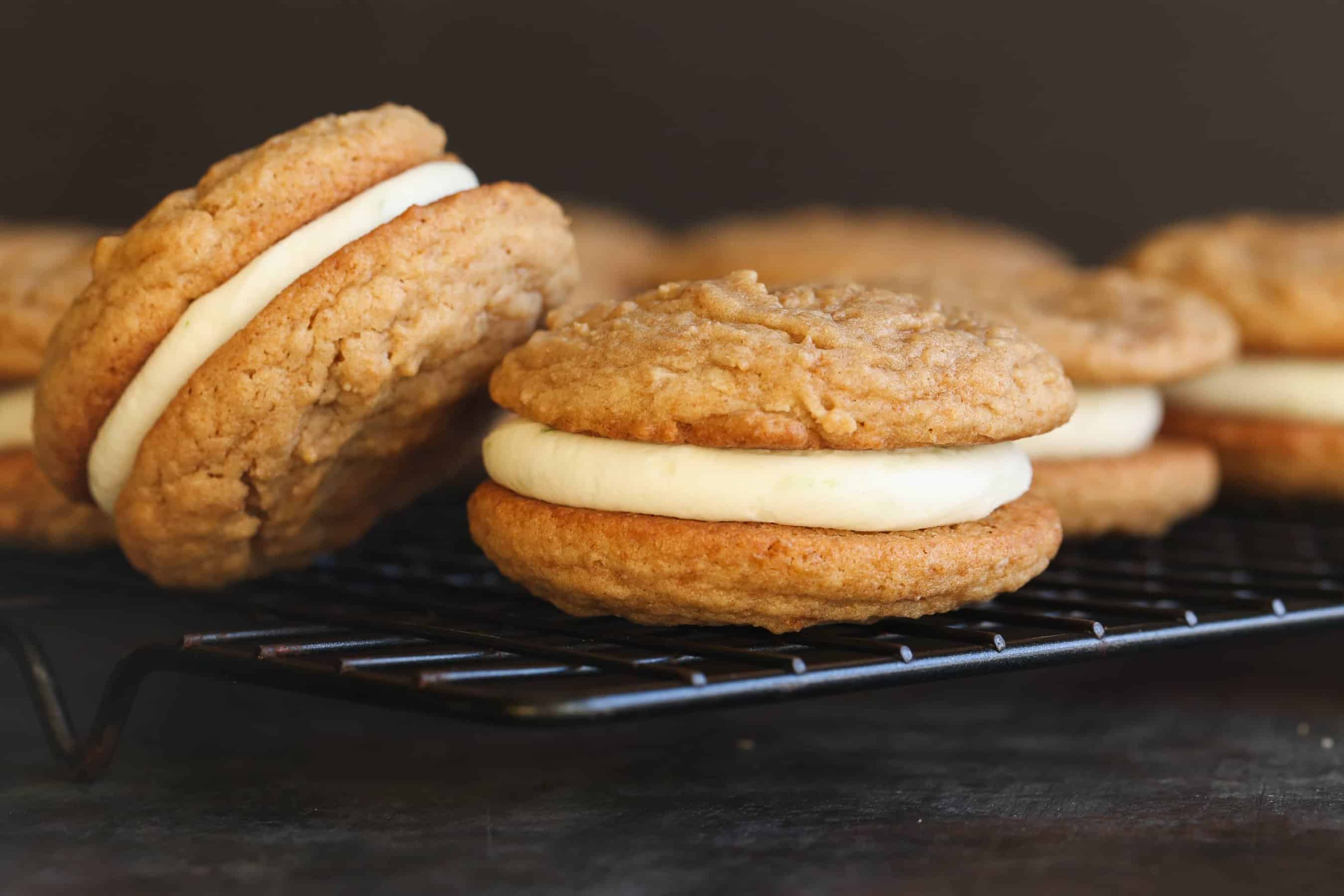 The cookies are soft, buttery graham cookies. They're very simple to make and just use finely crushed graham cracker crumbs for flavor and texture.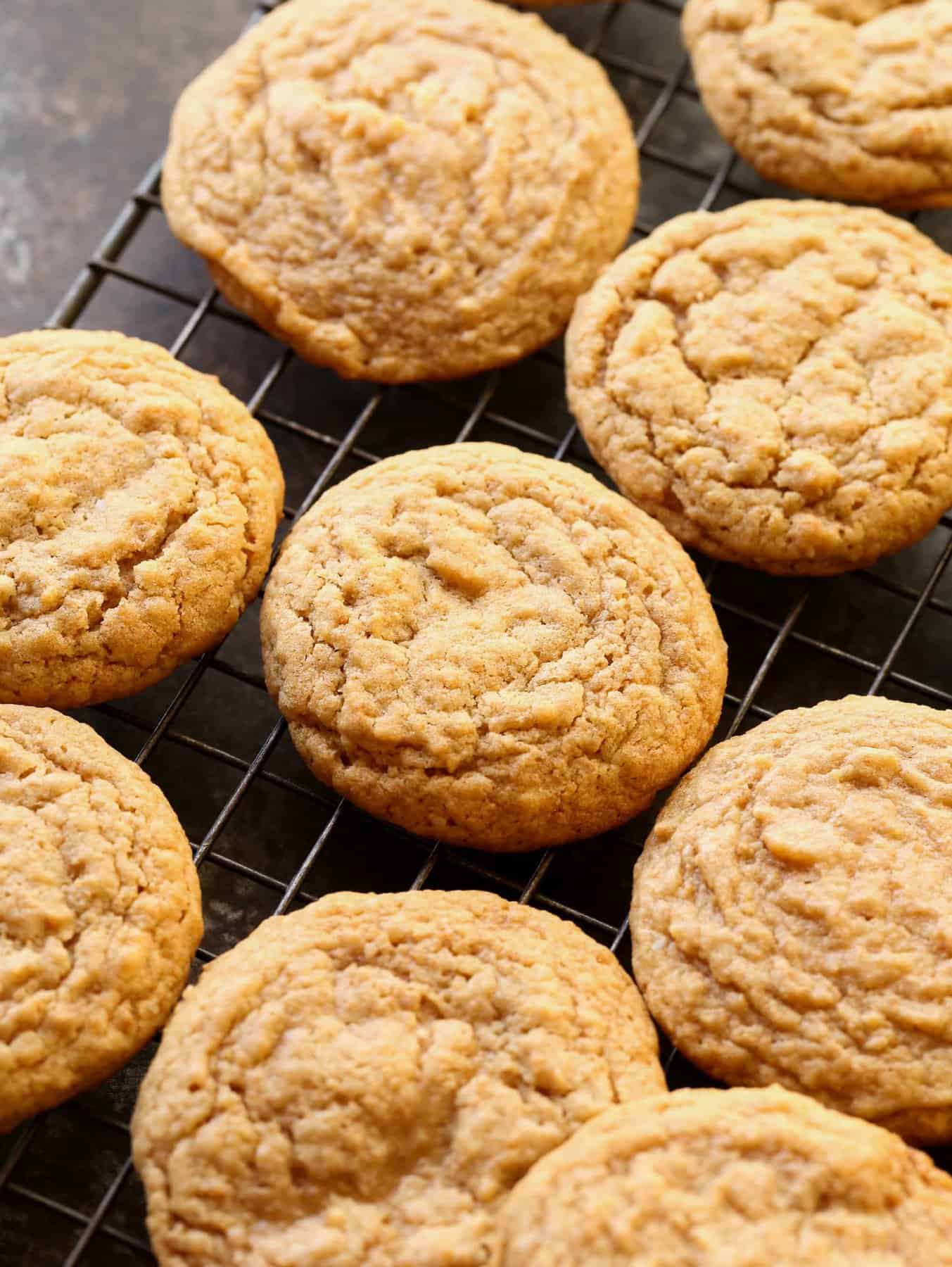 The filling is a simple buttercream made with key lime juice and zest to give it a bright, citrus flavor.
I used a large tip on my piping bag to easily fill each cookie…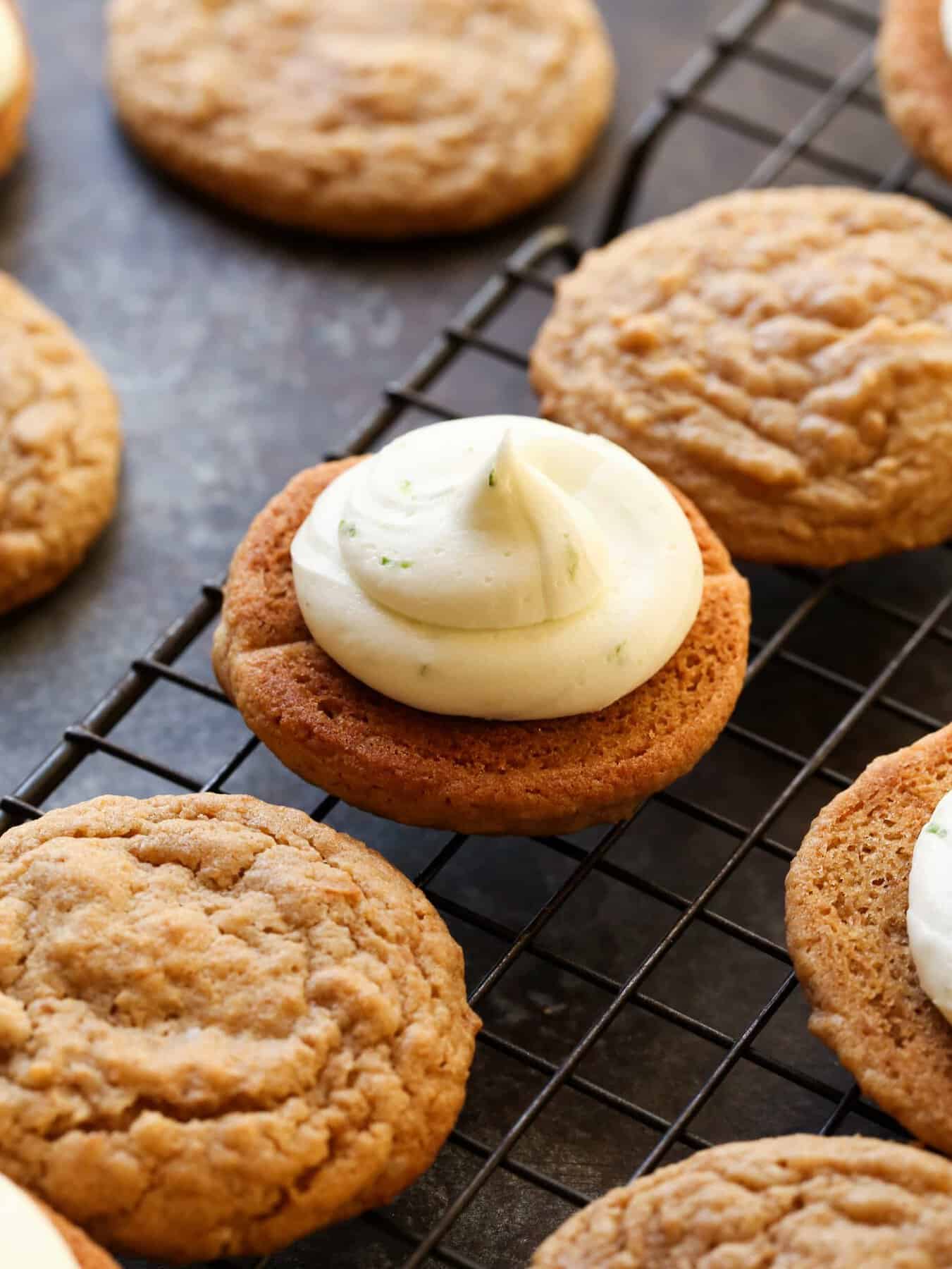 Just place another cookie on top and you're all set. You can store these at room temperature or chilled!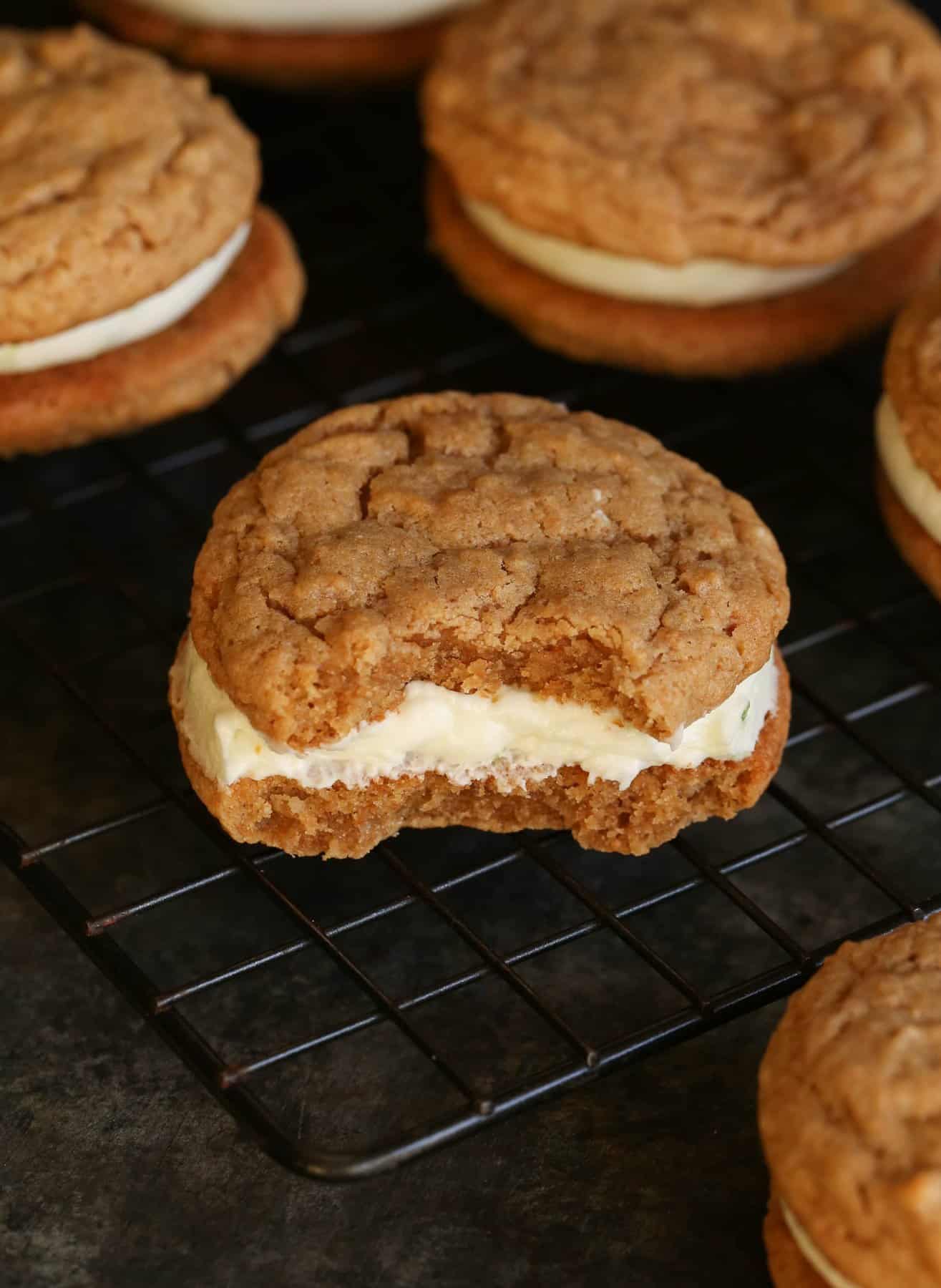 If you're a Key Lime Pie lover, you absolutely need to try these cookies!
Hop over to Imperial Sugar for the FULL RECIPE.
Save