So today is Friday.
I'm not going to bore you with a lot of words.
Honestly, I don't even HAVE a lot of words today.  The week has fried my brain.
So I have the perfect Friday cake.
It's easy and starts with a cake mix and a pint of your favorite ice cream.
Do I need to convince you any further?
You can use any flavor combination you want.
I chose the always reliable combination of vanilla cake and dulce de leche ice cream.  Solid.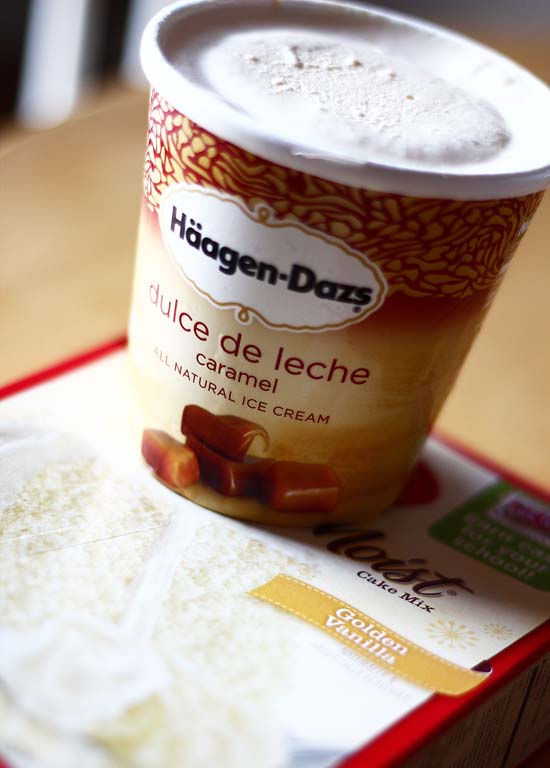 Let your ice cream sit on the counter for a bit.  He needs to loosen up.
Then prepare the cake according to the box directions BUT omit the water and oil and sub in the melty ice cream.  The entire pint.
*Let me break that down:  You will need Cake Mix, a pint of ice cream and 3 eggs.
Easy!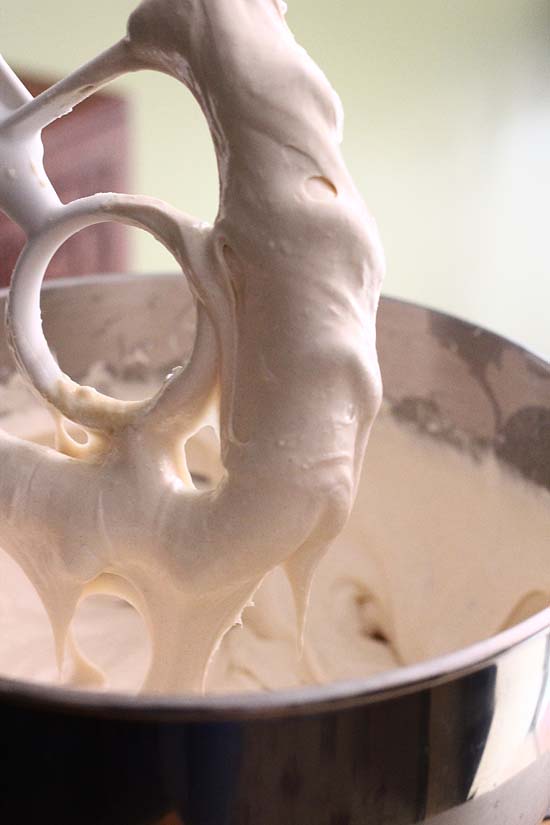 Then bake it up.  I used the always overlooked bundt pan that sits in my cupboard collecting dust.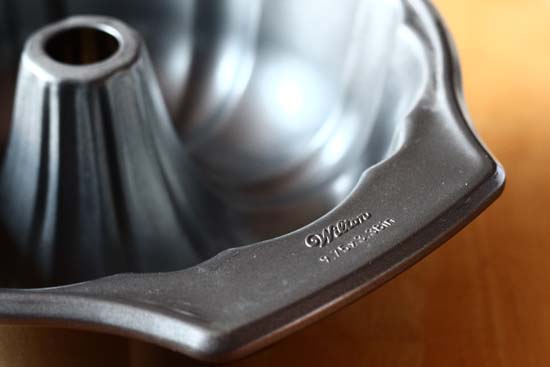 Grease it and fill it and bake it…just follow the bake times on the box. When it's baked and cooled…you can eat it.  OR you can glaze it.  Do whatever you want but I would go with the glaze.  It's ok to give in to the peer pressure.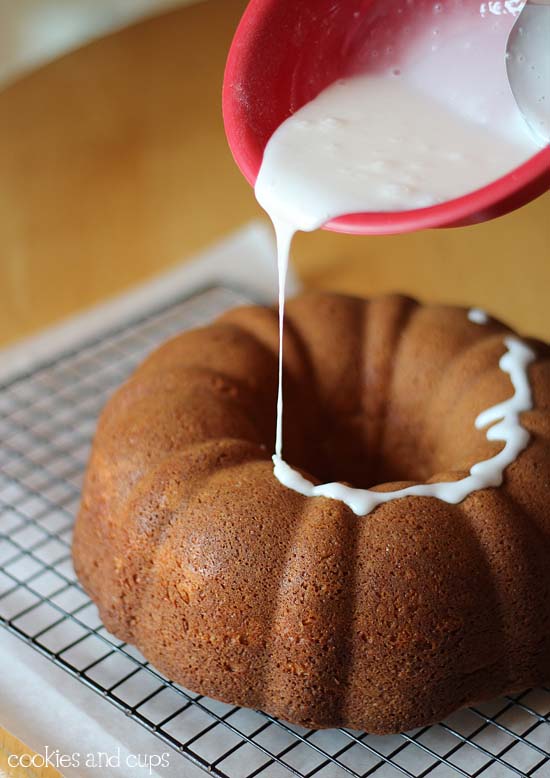 Cover it all!  Let it set…it won't take long.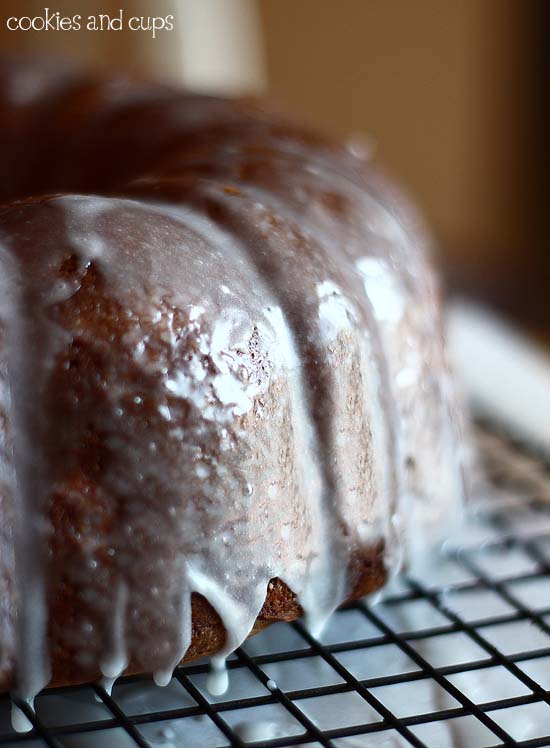 Then you can eat.  BUT since I just bought this delicious looking dessert topping I might as well use it. I have heard you can make your own dulce de leche…but I am using a box cake mix and a pint of ice cream…let's not complicate things.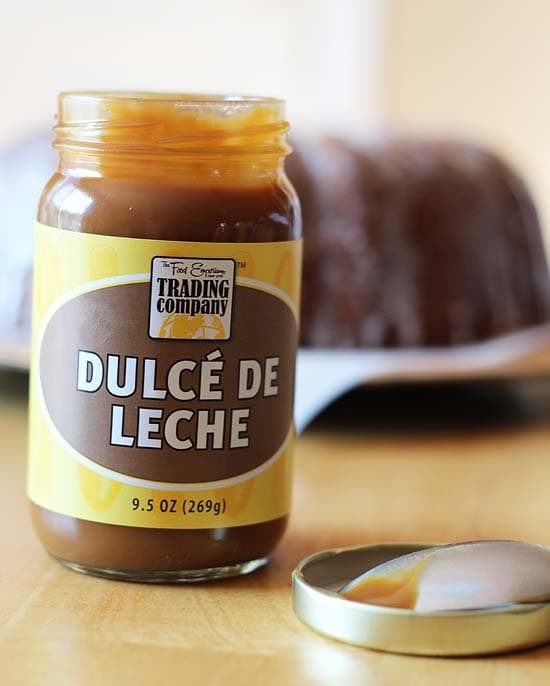 I just gave it a little drizzle.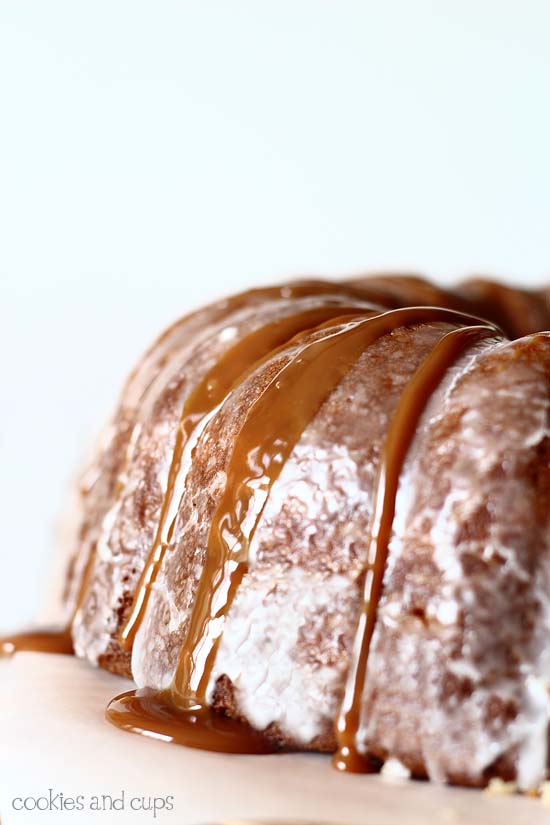 And then I cut it.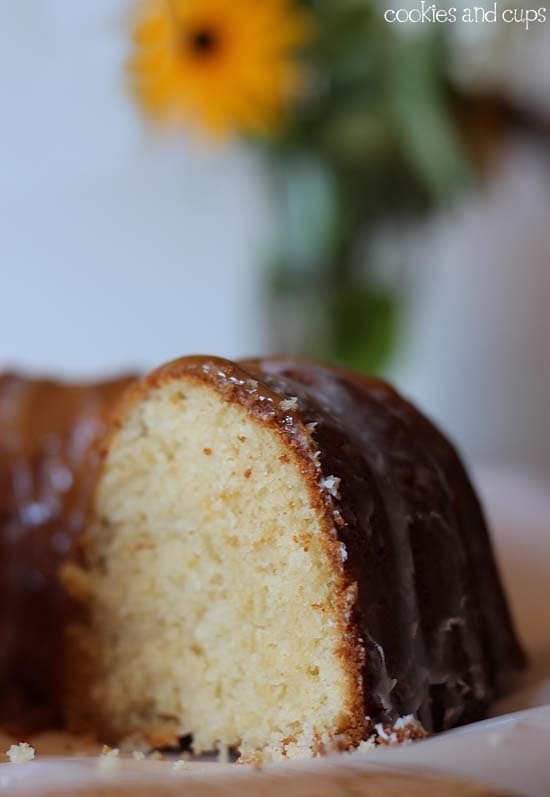 And THEN I ate it.  With whipped cream.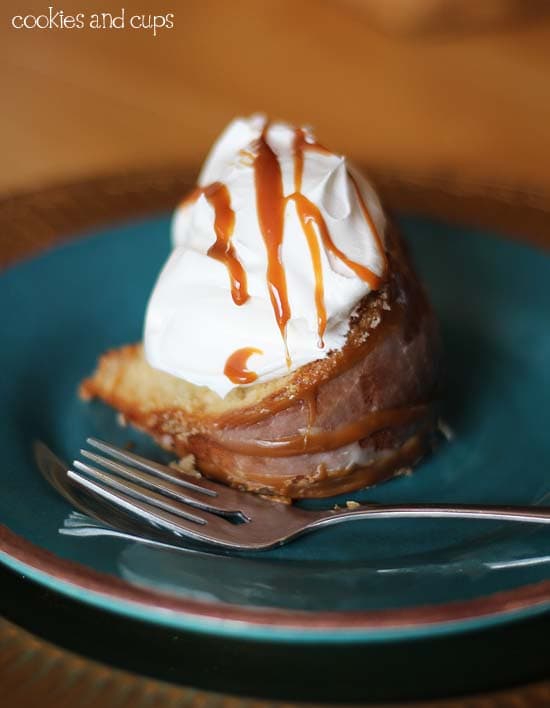 Have a great weekend!
Print
---
Ingredients:
Cake
1

box cake mix (

18.25 oz

) in any flavor

1 pint

ice cream, melted

3

eggs
Glaze:
1/4 cup

milk

2 cup

s powdered sugar

1 tsp

vanilla
---
Instructions:
Cake
Preheat oven to 350
Grease cake pan liberally with cooking spray or butter and flour.
Mix the cake mix, eggs and ice cream together and beat for 2 minutes on medium speed.
Follow box for baking times. Time will vary based on type of pan you use.
Let cool and remove from pan.
Allow to cool on wire rack.
Glaze:
In medium saucepan combine ingredients with a whisk over low heat.
Stir until glaze is smooth.
Pour over cake.
---
Notes:
**I have had mixed feedback on this recipe. All I can say is that I have made it numerous times and it turns out perfect. Make sure your ice cream isn't still frozen, because if it's still cold your batter will be cold and your cake will not cook all the way through.
Want To Save This Recipe?