Norwegian Chocolate Chip Cookies are a flaky and tender spin on chocolate chip cookies topped with a light dusting of cinnamon sugar.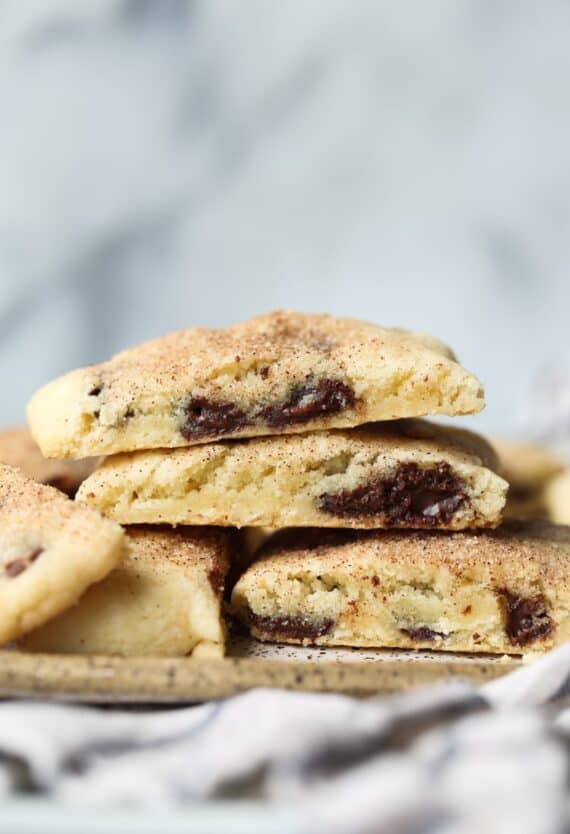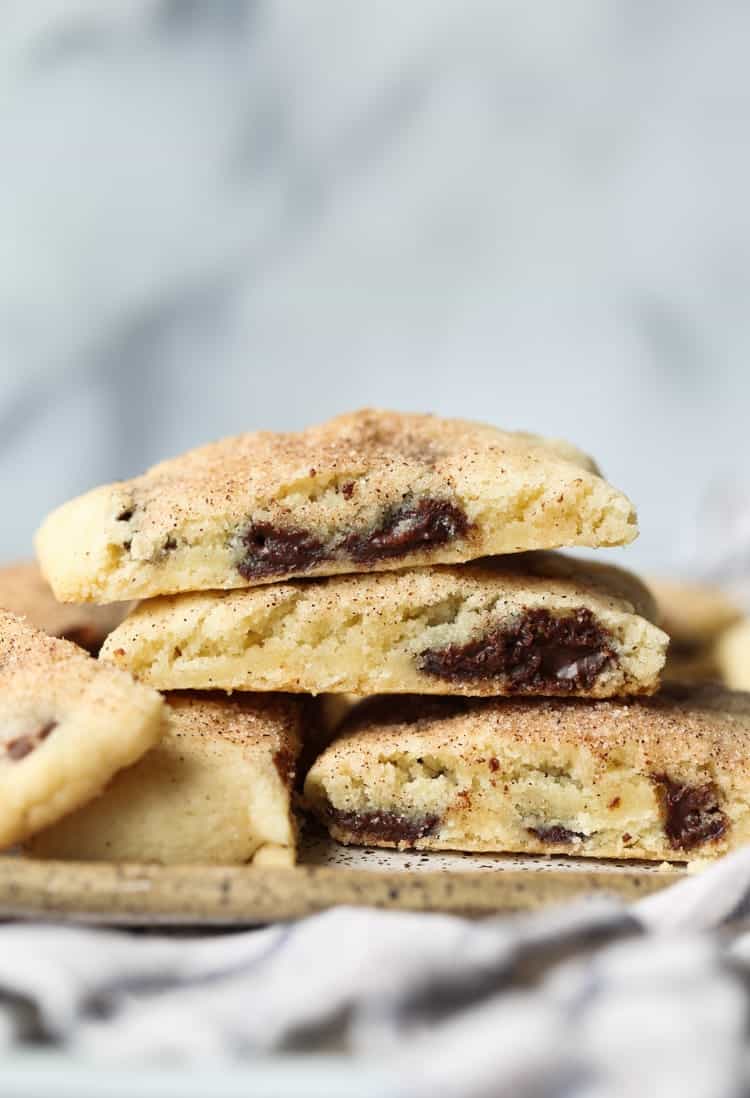 This recipe was developed as part of my long-time partnership with Imperial Sugar. Thank you for supporting the brands that make this website possible.
Can you even believe that there was a version of a chocolate cookie out there that I hadn't ever heard of? I have made SO many chocolate chip cookie recipes here on this site, that when one comes along that is completely new to me, it's safe to say I am intrigued.
So when my friends over at Imperial Sugar asked if I could make Norwegian Chocolate Chip Cookies to feature on their site, it was a no-brainer. I'm always up for a new-to-me cookie!
BUT if you're looking for a more traditional-style chocolate chip cookie recipe, try these: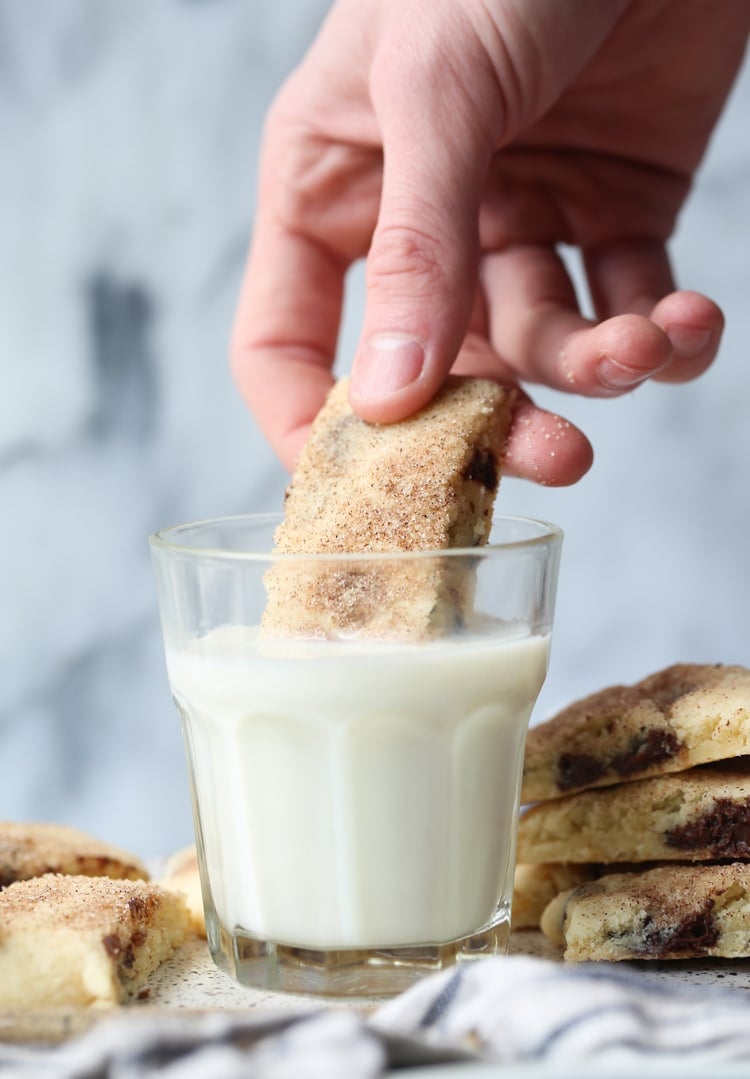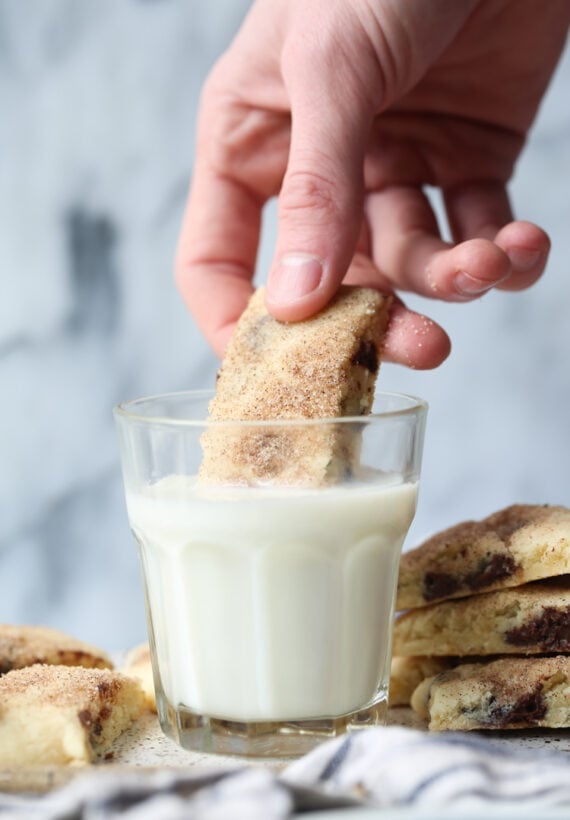 What Are Norwegian Chocolate Chip Cookies?
Turns out they're actually quite different than the chocolate chips cookies we are know and love. Norwegian Chocolate Chip Cookies are more of a sugar cookie/chocolate chip cookie/snickerdoodle hybrid.
Intrigued? Yep, so was I!
The texture is flaky and light, but there are mini chocolate chips dotted throughout the dough, which makes them buttery, tender and completely unique! AND to top that all off they are sprinkled with cinnamon-sugar.
I can't speak to the authenticity of this recipe…but I can speak to the taste, and they are delicious!
What Makes These Chocolate Chip Cookies Different?
Besides the texture and addition of cinnamon-sugar, these aren't a traditional "drop cookie".
You spread the dough a lot like you would shortbread or my Chocolate Chip Cookie Dunkers, bake them and then slice them with a pizza cutter as soon as they come out of the oven!
If you're looking for a cookie recipe that's a little different, while still being easy to make and a crowd pleaser, these Norwegian Chocolate Chip Cookies are IT. They're special enough for holiday platters, but easy enough for an after-school treat.
Check out the FULL Recipe over at Imperial Sugar!