This Pumpkin Spice Caramel Sauce is CRAZY delicious!
Ok, before you yawn and be all like, "more Pumpkin Pie Spice" blah blah…caramel blah blah just you hold your horses.
Hold 'em close.
Because this, my friends, is magic caramel. MAGIC.
I know it seems quite boring-ish, but holy shamalammadingdong it's good. SO good. Like drink with a straw and die from a sugar coma good.
Also, while sure, you can drizzle this on ice cream, cakes and cookies..think outside the box a little bit. How about over a sweet potato? YES!
My friend had a great idea and told me I should add a little to my morning coffee and OMG YES! A perfect caramel pumpkin spice coffee in my own kitchen. Dead.
I made a microwave caramel sauce over the summer which I LOVE…but this one is a stove top recipe. Don't be scared friends, I didn't use a candy thermometer!
You will have so-good-you'll-die caramel sauce in like 10 minutes. It's crazy.
Also, just know this recipe is FAB without the pumpkin pie spice, but if you want to fly with the angels you should add it.
Trust.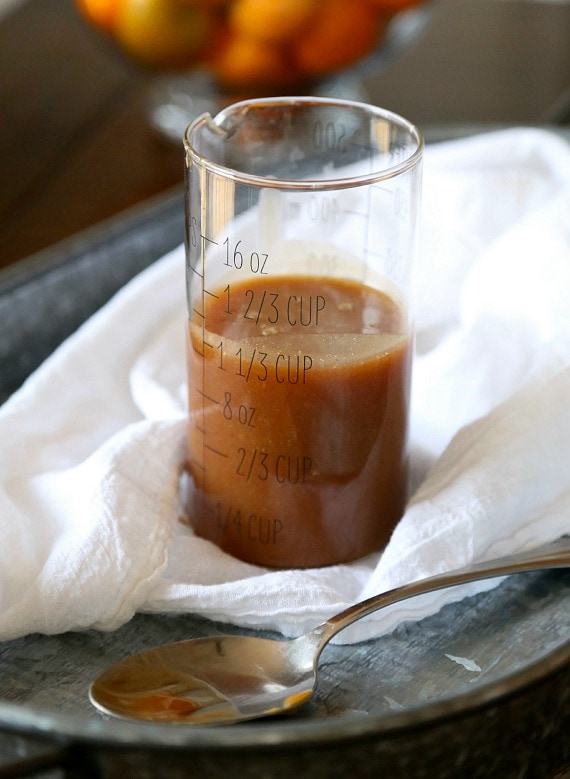 ALso, I am going to tell you guys this is the third time I have written this post. I am currently in the air high over the earth flying to Florida. The fact that this is a first world issue is not lost on me….but HOLY GOD the airplane wi-fi is bad. So bad I can't save the eloquently written words I have thought through to share with you. Ahem.SO I've written them again. AND AGAIN. My brain is now fried.
Which might be why I wrote shamalammadingdong up there.
Anyhow, moving onto caramel.
It's really easy, I swear it. Just boil sugar and water together…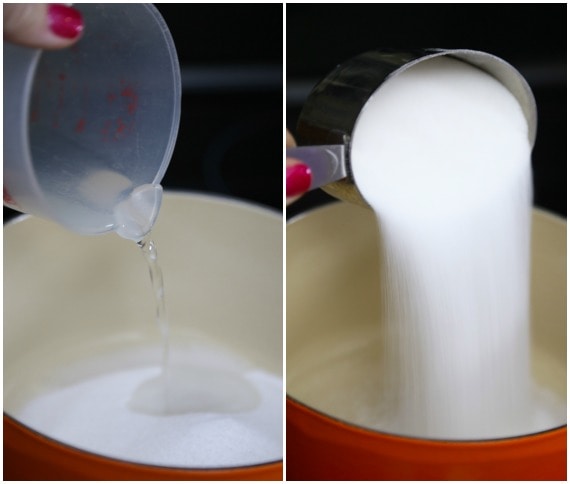 It will go from clear to a pretty amber color.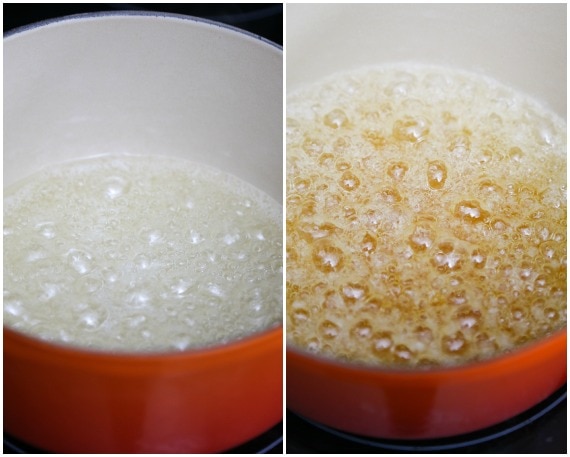 Next slowly whisk in some heavy cream and then some butter! I am loving Challenge Butter right now…no preservatives, just pasteurized sweet cream and salt!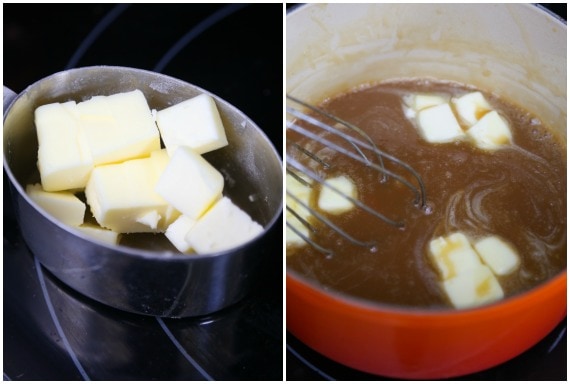 Next whisk in your Pumpkin Pie Spice…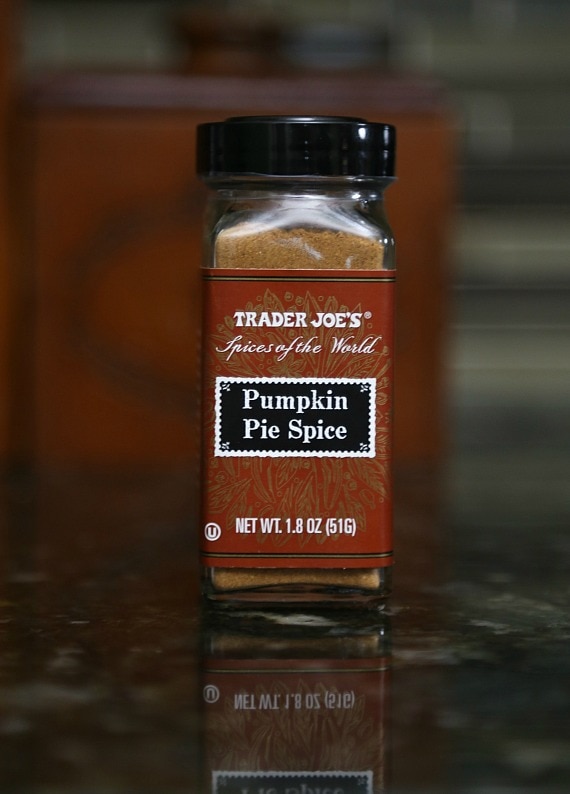 You only need a 1/2 teaspoon to get the perfect flavor!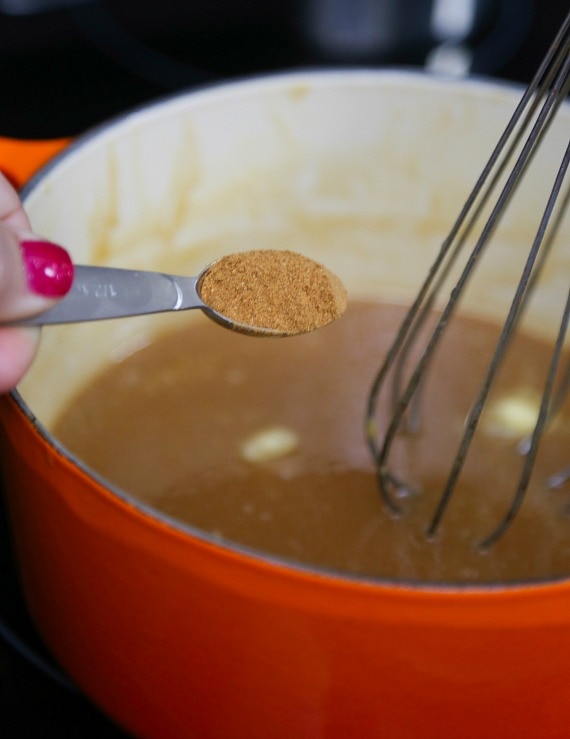 It's so pretty, isn't it?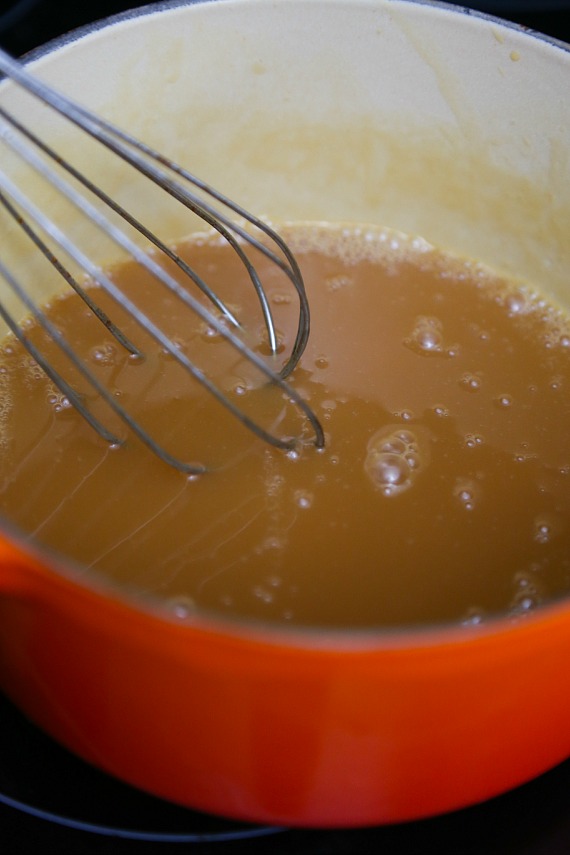 I poured it into a glass container to make the drizzling easier.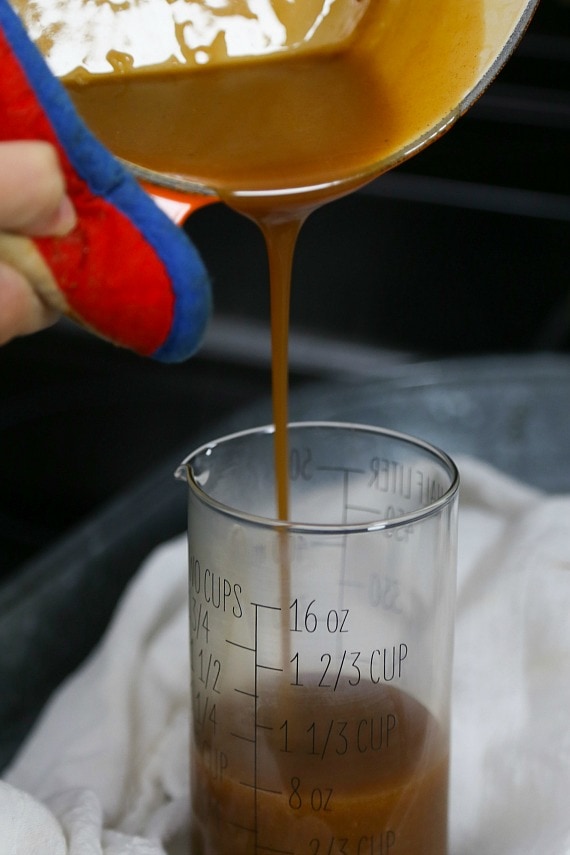 And it will thicken as it cools, but you can eat it warm or room temperature too!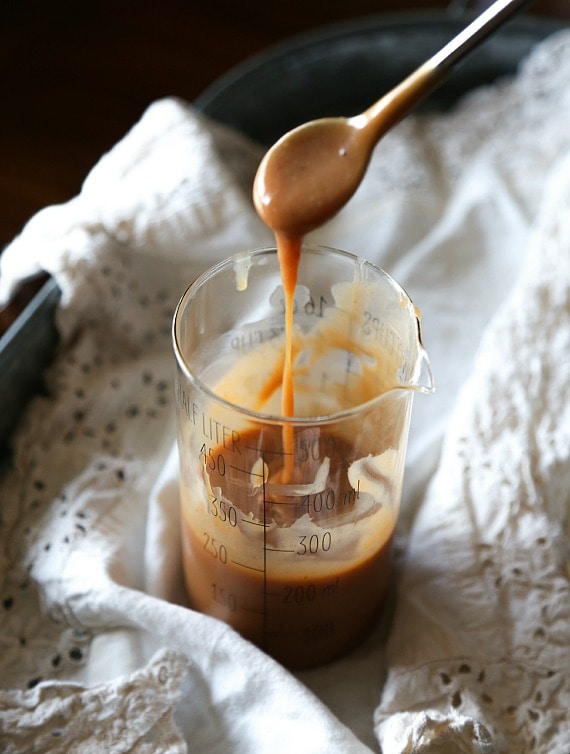 You guys NEED this!
Also check out some of my friend's posts today using Challenge Butter…they sound SO good!
No Bake Orange Cheesecakes from My Baking Addiction
Sugared Cranberry Shortbread from Confessions of a Cookbook Queen
Print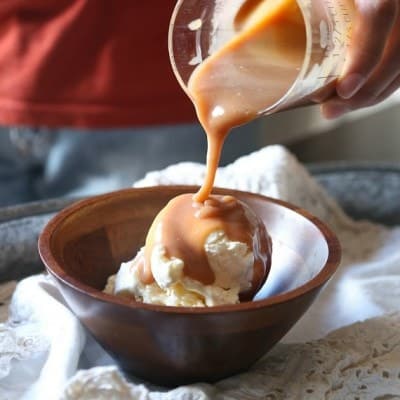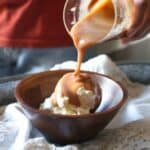 Pumpkin Spice Caramel Sauce
Author:

Yield:

1 1/3 cups

1

x
---
1 cup

granulated sugar

1/4 cup

water

3/4 cup

heavy cream, room temperature

4 Tbsp

salted butter, room temperature (I used Challenge Butter)

1/2 tsp

Pumpkin Pie Spice
---
Instructions
In a medium saucepan over medium heat, heat sugar and water until it comes to a boil, stirring gently only once or twice. Once mixture comes to a boil, do not stir again. *Tip ~ if you notice a lot of sugar crystals forming on the sides of the pan, wet a pastry brush and wipe down the sides carefully. Allow mixture to boil for 6-7 minutes until mixture is a golden brown and remove from heat.
Immediately whisk in heavy cream slowly. Add in butter and pumpkin pie spice until combined.
Serve warm, room temperature or cool. Mixture will thicken as it cools.
Store airtight in refrigerator for up to 7 days.
---
Want To Save This Recipe?
Find more recipes like this:
AND I am super excited to announce that my friends over at Challenge Butter have teamed up with UNICEF to address and build awareness of the childhood malnutrition crisis – which results in the unnecessary loss of nearly three million young lives a year – through a pinterest campaign where for every recipe pinned, Challenge will donate a meal to UNICEF to feed a child in need.
Beginning today through December 31, 2014, Challenge will donate a meal for a child in need to the UNICEF foundation for each recipe pinned from its "Pin a Recipe, Feed a Child" Pinterest board. Challenge has committed to provide up to 75,000 meals through this campaign. These easy, family friendly and holiday focused recipes will be perfect additions to the family dinner table this holiday season. Just repin the recipes that you see on that board to your own board(s) that's it!
Pin a recipe and #ChallengeButter will donate a meal to UNICEF for a child in need. Please help us in the fight to end childhood malnutrition. More than 3 million lives are lost each year to this treatable and preventable crisis.
So get pinning!!!
To donate directly to UNICEF to help this cause, click here.
Such a great cause!!