These Salted Pretzel Marshmallow Blondies are the perfect sweet/salty/chewy/gooey treat ever!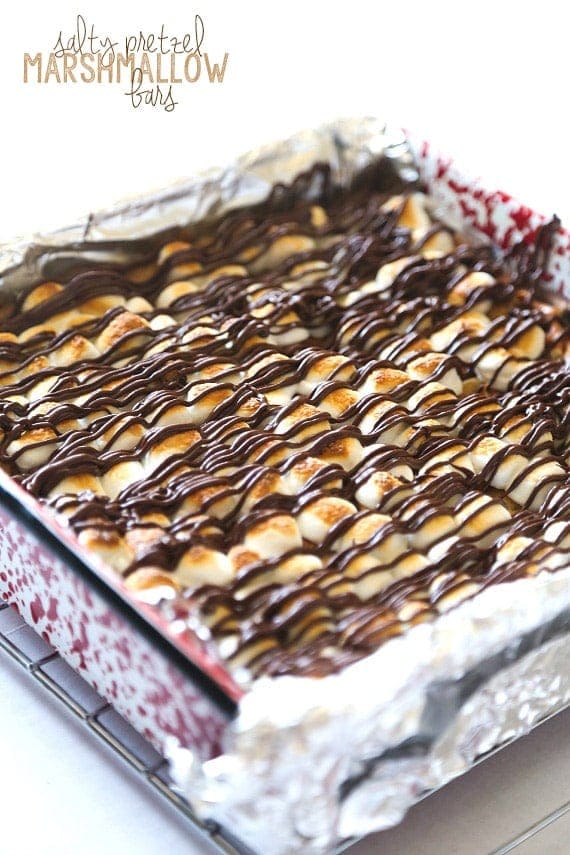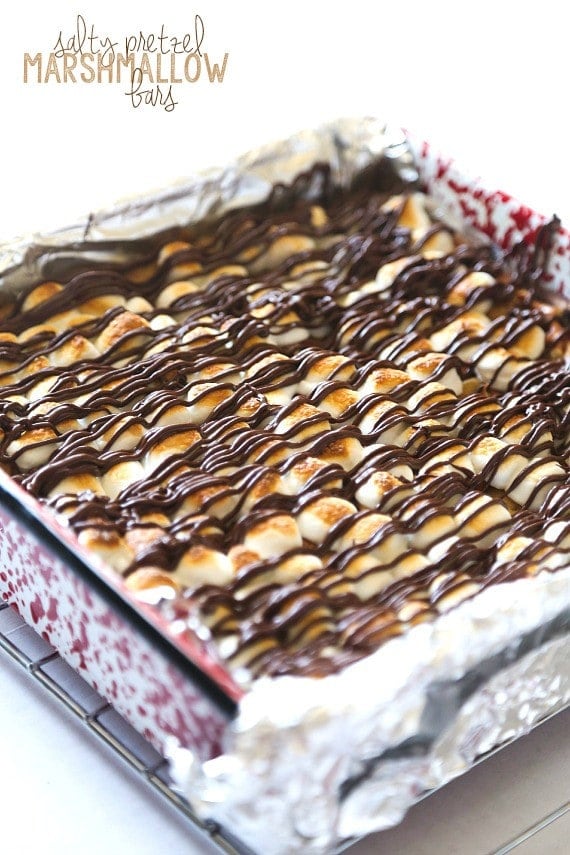 Yes, you know I love my sweet and salty.
Has it gotten old? I read on the internets the other day that people were "OVER" sweet and salty. How is that even possible? How can one be OVER the best flavor profile ever to exist?
I didn't even realize it was a trend! What do I know, right?
But in the spirit of killing-overdoing-repeat offendering sweet and salty I made you bars. Sweeter and saltier ones. Deal with it haters.
And while I have never been one to shake my fist at people who opinionize all over the place *ahem, I think you should make these here bars and eat 12 in the name of not being swayed by trends.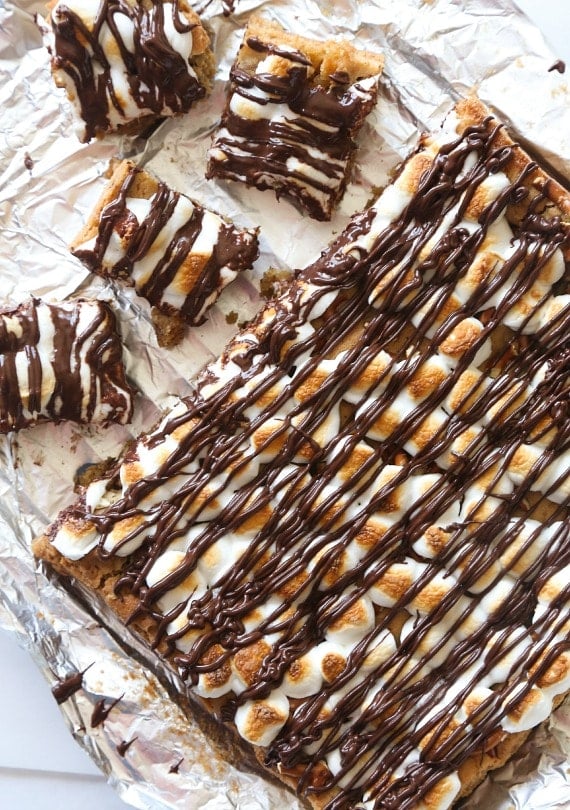 That'll learn 'em.

There are pretzels involved. We're fist facing food trends today, so of course pretzels are a player.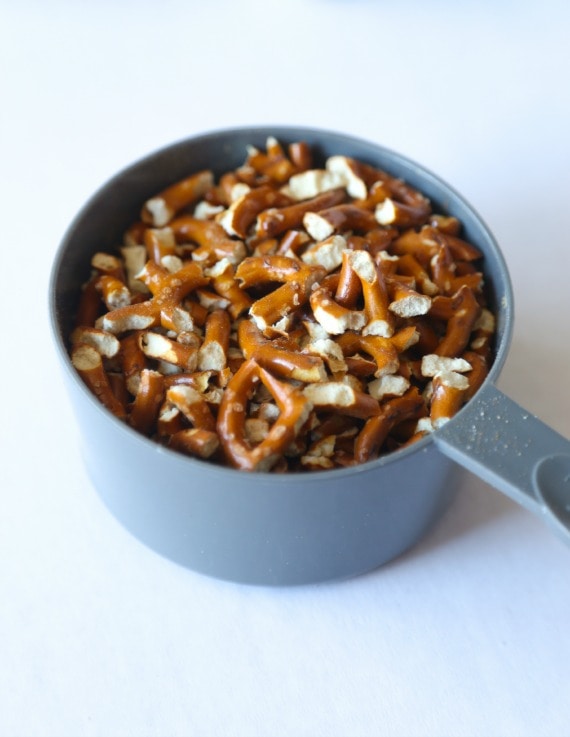 Make the batter, spread the pretzels.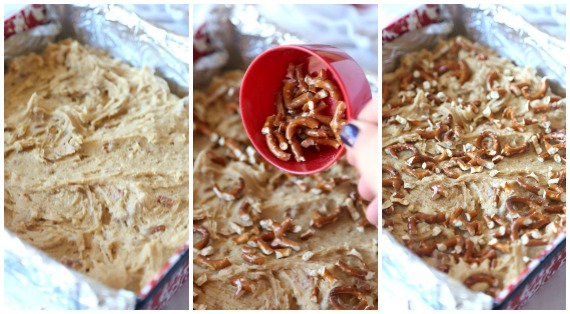 Bake it up and then marshmallows. Couldn't be a cliche of a dessert without 'em!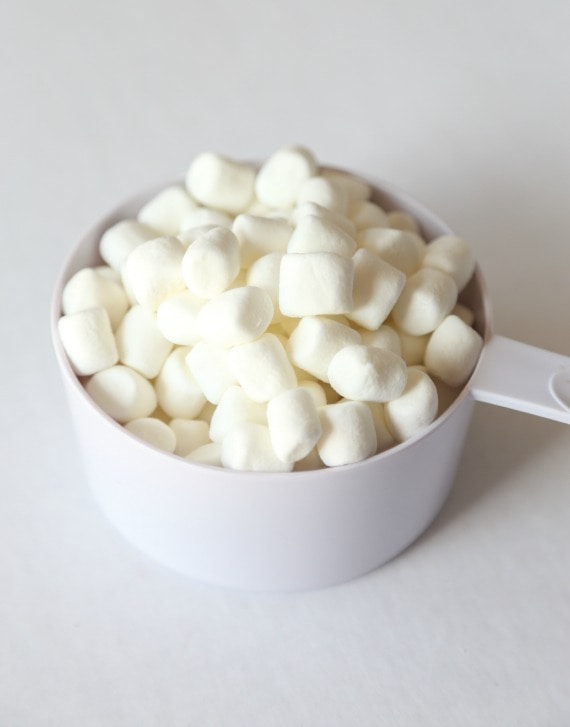 Spread and broil, baby!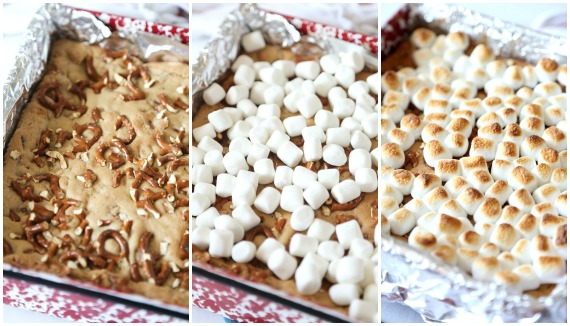 Then let's overdo it a little more with a chocolate drizzle. Fo shizzle.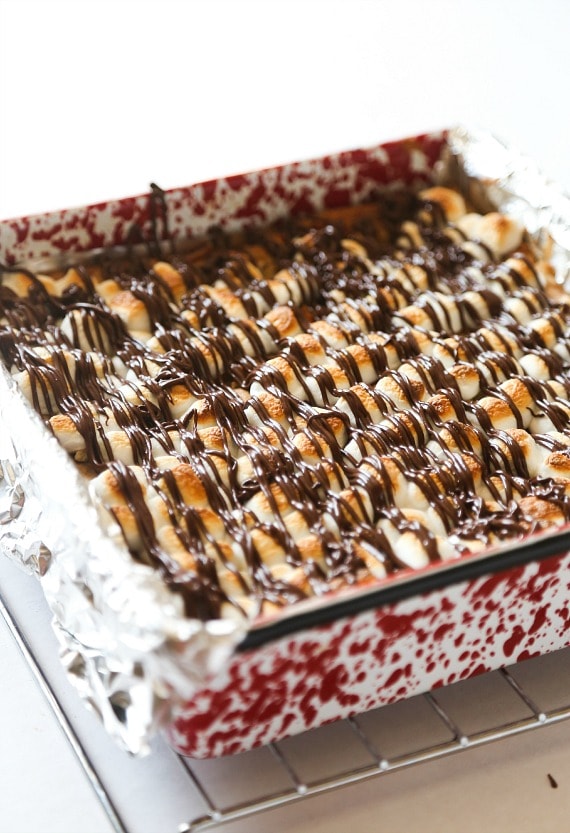 Then you should eat them, when they are warm, gooey and completely ridiculously good.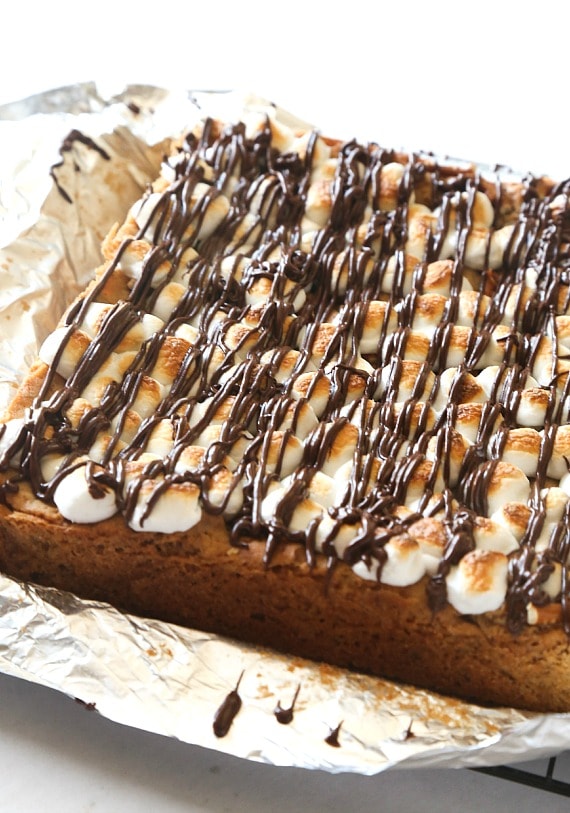 Sigh.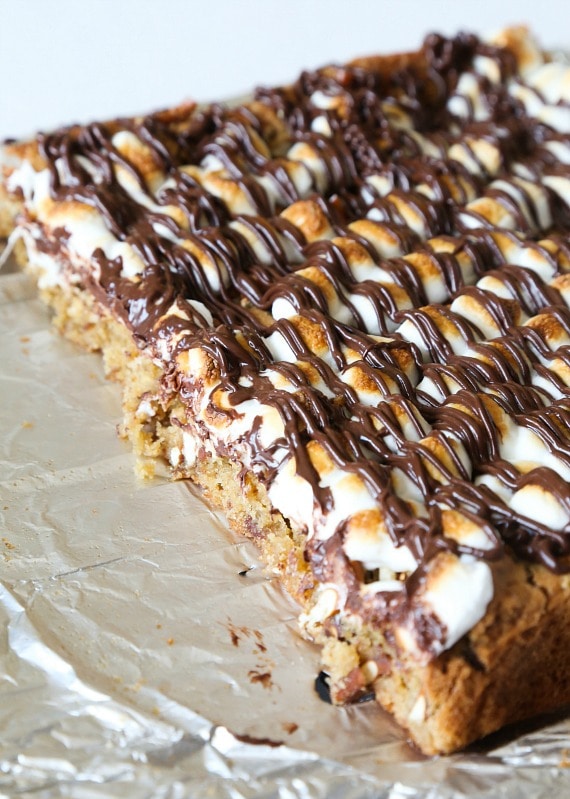 Print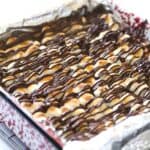 Salted Pretzel Marshmallow Blondies
---
---
1/2 cup

butter, room temperature

1 1/2 cups

light brown sugar

2

eggs

1 Tbsp

vanilla

1 1/2 tsp

baking powder

1 tsp

salt

1 1/3 cup

flour

1 1/2 cups

broken pretzel pieces, divided
Topping
2 cups

mini marshmallows

1/2 cup

semisweet chocolate chips

1 tsp

vegetable oil
---
Instructions
Preheat oven to 350°
Line a 9×9″ baking pan with foil and spray with cooking spray, set aside.
In bowl of stand mixer cream together butter and brown sugar, about 2 minutes. Add in eggs and vanilla and mix until smooth, scraping sides as necessary. Add in salt and baking powder and mix until combined.
Turn mixer to low and add in flour until dough comes together. Finally add in ONE CUP of pretzel pieces and mix until evenly incorporated.
Spread batter into prepared pan and sprinkle remaining pretzels on top. Bake for 20-25 minutes until center is just set.
Remove pan from oven and turn oven to broil.
Sprinkle marshmallows evenly on top and place under broiler for 30 seconds until marshmallows begin to puff and turn golden brown.
Remove from oven immediately.
Place chocolate chips and vegetable oil in a zip-top bag. Microwave in 25 increments, massaging bag after every 25 seconds until chocolate chips are melted.
Cut off the tip of the bag and drizzle the melted chocolate on top.
Allow bars to cool and then slice into bars.
---
Want To Save This Recipe?
Find more recipes like this: