Unicorn Hot Chocolate! It's a creamy hot white chocolate, colored pink, topped with sprinkles, whipped cream, marshmallows, and a blue icing drizzle!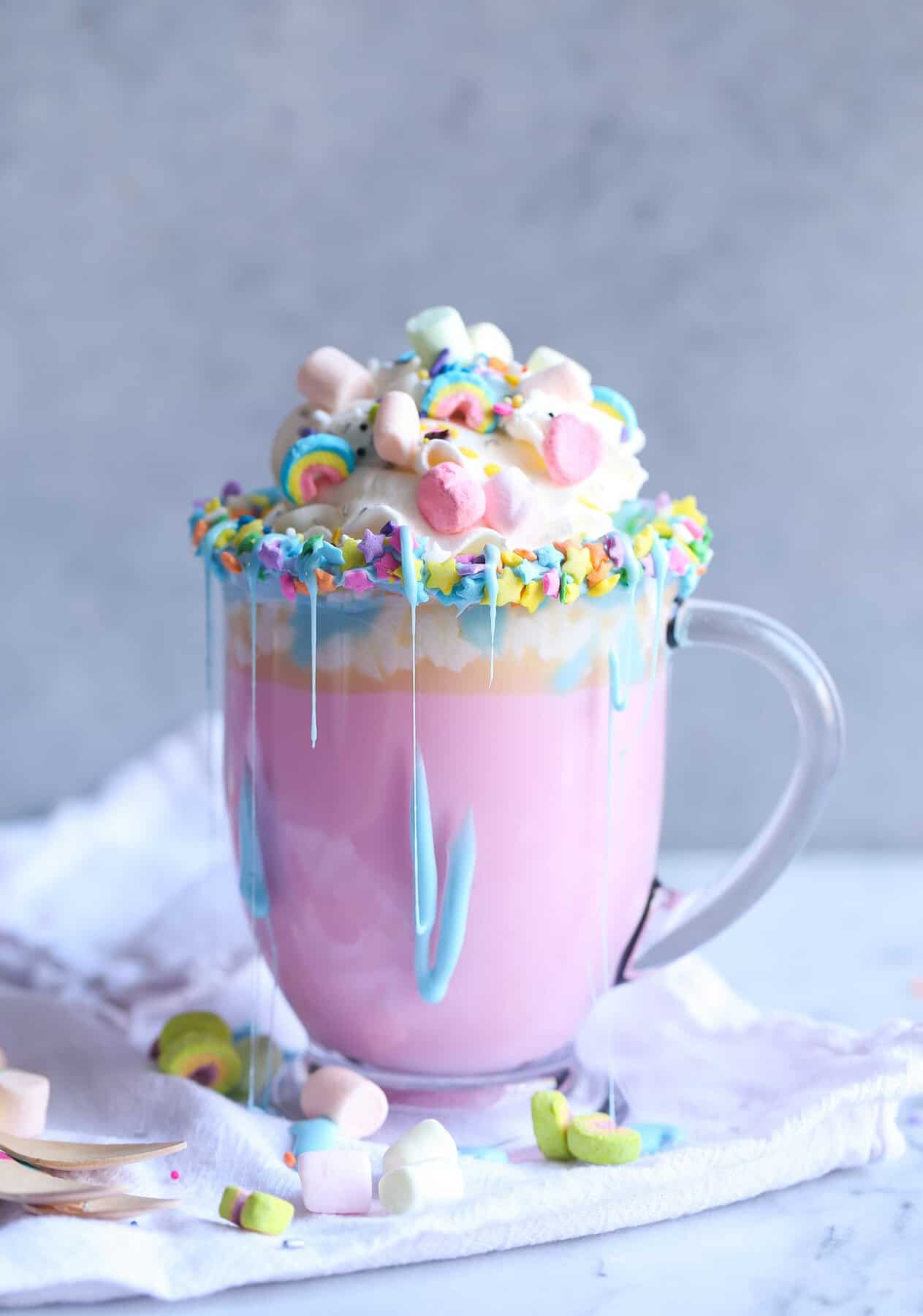 Oh friends, today's post makes me so very happy. I mean look at that picture! Not only is it real life, you can actually make this in your kitchen NOW! Call something "unicorn", top it with sprinkles, and make it pink….and well, magic happens.
I actually had my first "Unicorn" hot chocolate while I was on a work trip in Chicago. It was good…but I knew I could do better.
This is actually a creamy white hot chocolate. And you could totally stop there…but really why would you? All you have to do is add a few drops of food coloring, tons of sprinkles, whipped cream and maybe even a drizzle of blue icing and you're set…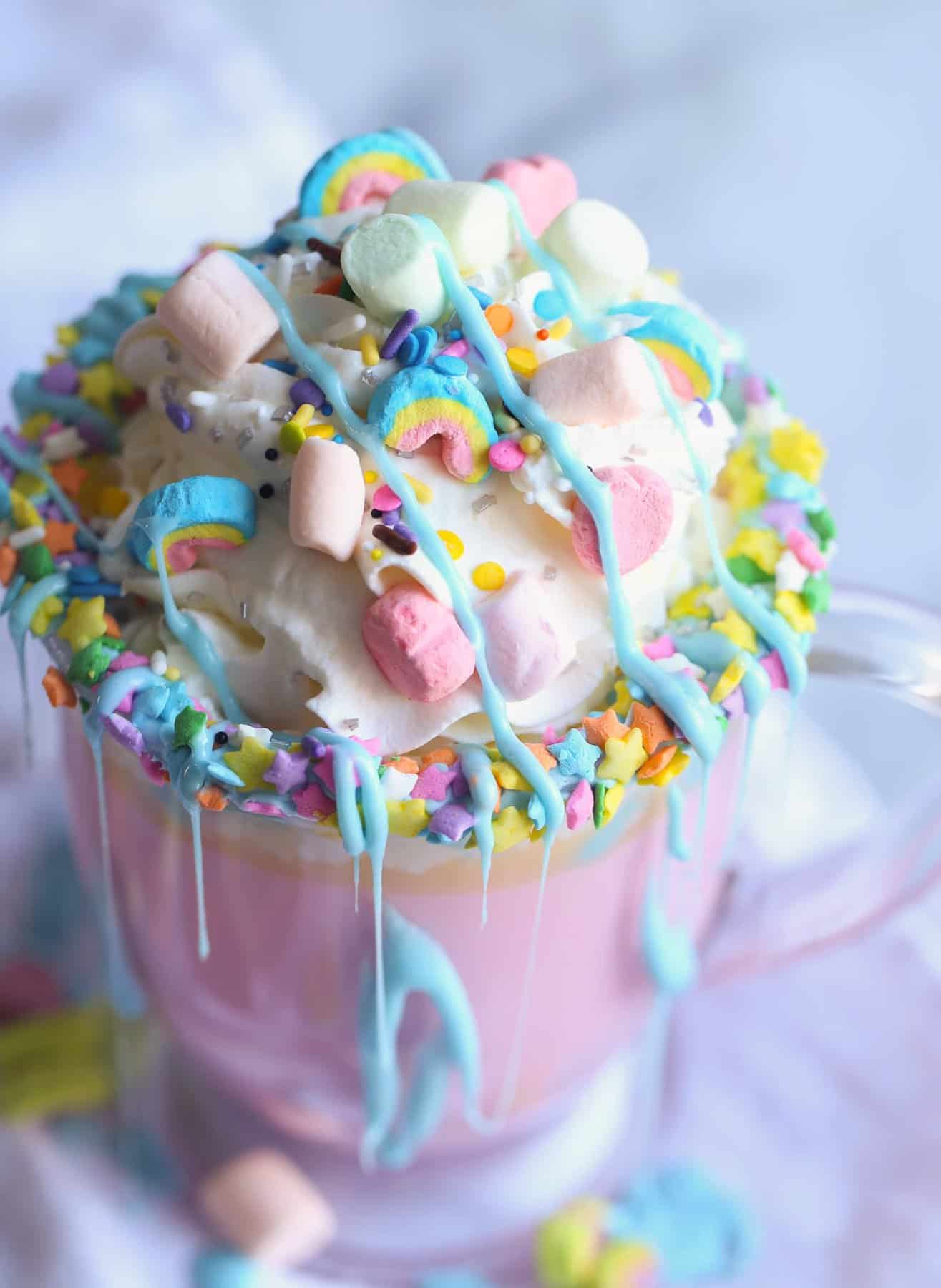 I am sharing the full recipe today over at Imperial Sugar! It's so simple and guaranteed to make anyone you serve it to extra happy!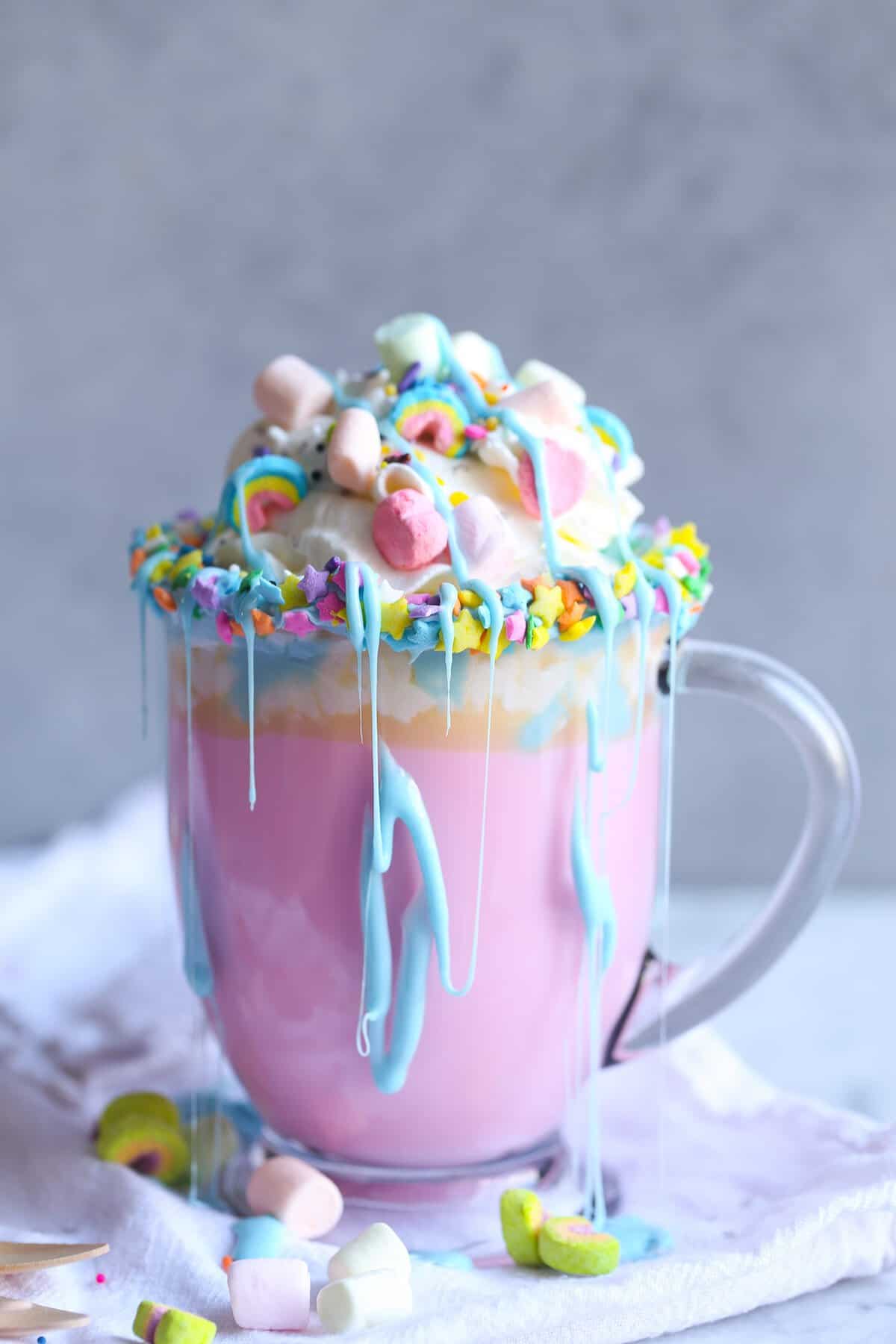 Hop over to IMPERIAL SUGAR for all the details!
Save