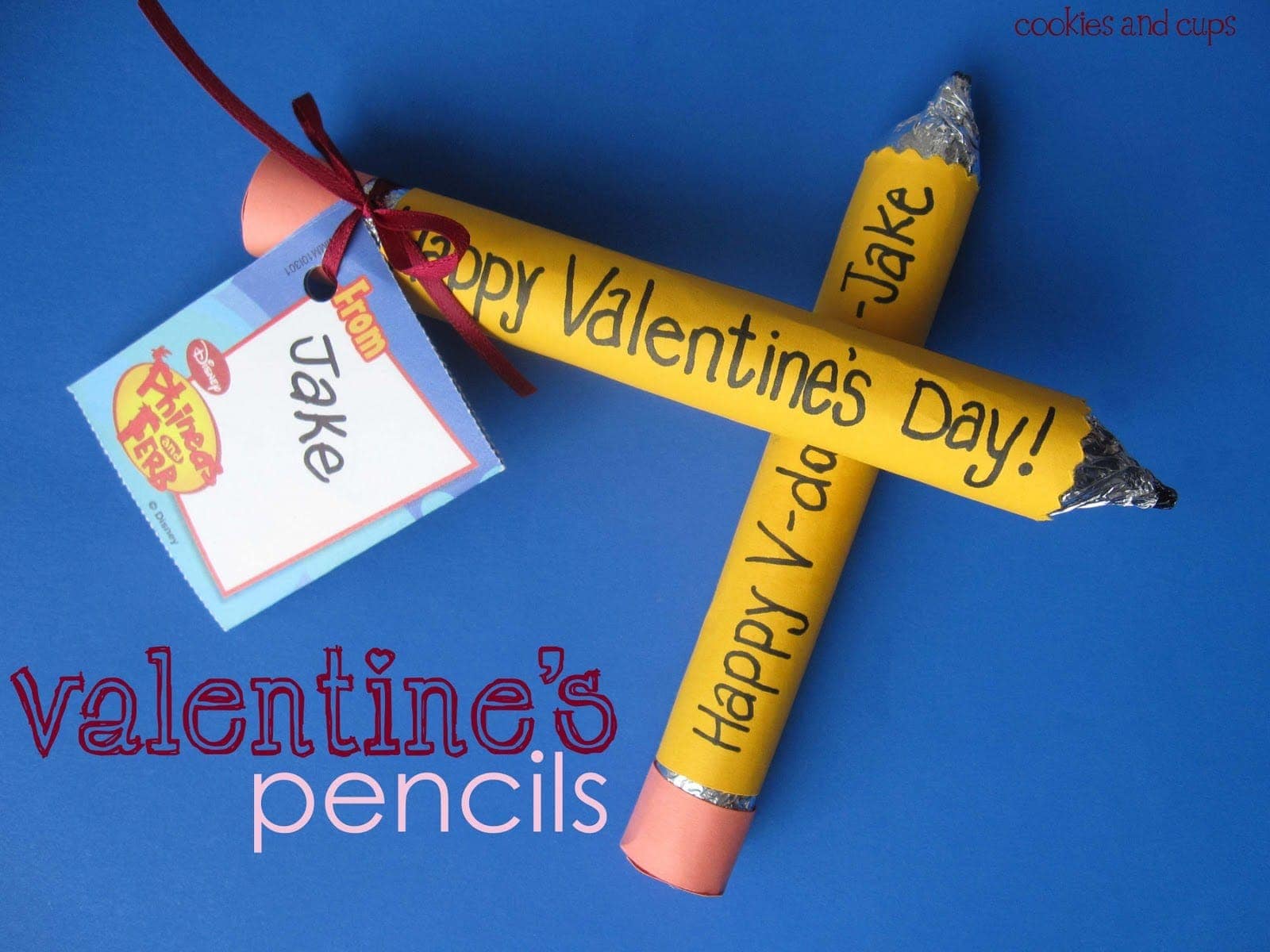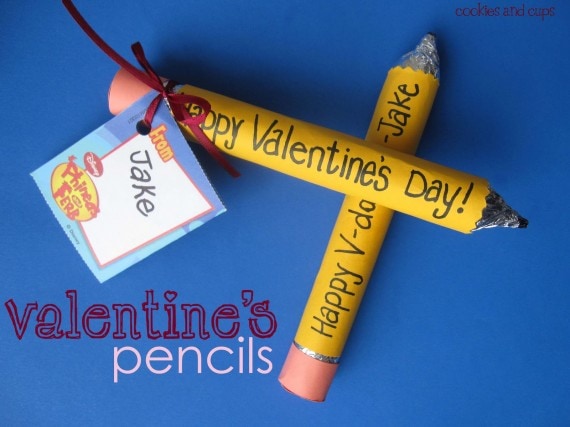 Didn't you know Valentine's Day and pencils go hand in hand?
Well, you need a pencil to write the card you're gonna give to your sweetie, right? Because if you're anything like me you write, second-guess, erase, rewrite, third-guess, erase, rewrite and so on and so on…
So I declare pencils the official writing apparatus of Valentine's Day!
On board?
Here's what you need for Valentine's Pencils:
Yellow construction paper
Pink Construction paper
scissors
double sided tape
hot glue gun
Hershey's Kisses
I used Mentos for the pencil, but you could use Rolos too!
aluminum foil
Black Sharpie
Pinking Shears-optional
Here's what you do:
I used Mentos because there are so many kids with allergies and these seemed to be the best option.
Hot glue a Hershey Kiss to the end of the Mentos.
Cover the pencil with foil and twist the foil at the tip, over the Kiss, and if you have a little too much, just snip it off…
I colored the tip with the Sharpie to look like the tip of a pencil.
Now cut your yellow construction paper to wrap your "pencil", leaving about an inch at the end unwrapped.
If you want, trim the bottom edge with your pinking shears
Use double sided tape to adhere the paper.
Now tightly roll it up.
Now start your eraser. Using your pink paper, trace the top of the candy, making a circle and hot glue that to the top of the Mento (top of the eraser)
Now cut your pink paper, to wrap it around the top to make the eraser. about 3/4″
Now line the pink paper with double sided tape and roll it up. Leaving a small strip of foil showing.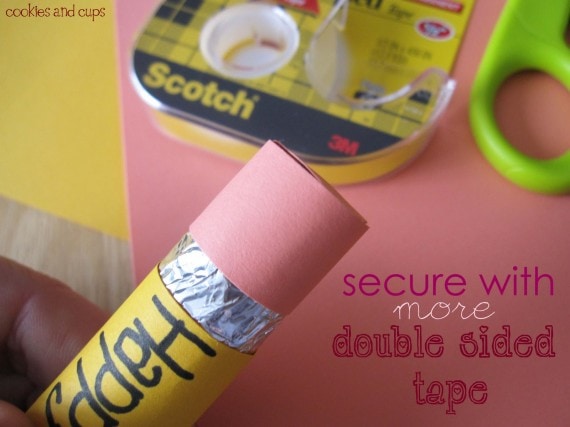 I wrote on the pencil a Valentine's message with my black Sharpie.
And if you would like to attach your child's Valentine, punch a hole in the corner…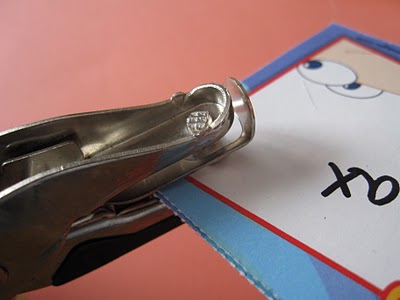 and tie on with a ribbon.
*Sorry about the lack of instructional pictures in this post. The internet "ate" them when I did a server move.
Hope the instructions help!