So, like I said in the last post, my little guy celebrated his 4th birthday this past week. We held a big BBQ for him on Saturday. He said that he wanted a Space themed party, or in his words an "AstroSnot" party. He has a little trouble with his pronunciation on that one, but it is so funny we don't ever correct him.
His cake was fun to make. I went ahead and tried Dorie Greenspan's Perfect Party Cake after all the hype from last month's Daring Baker's Challenge. I read so many great things about it on a lot of the blogs out there so I thought I would give it a try. You can find the recipe all over the internet or in her book Baking: From my home to Yours
.
I'll tell you that I was a bit skeptical about the cake after I baked it…it was very "springy" and I thought it was going to be a little angel food cake like. I was wrong. It was delicious…not that angel food cake isn't, but you know what I mean. I adapted the recipe a little using my own buttercream frosting, but used the raspberry preserves like it calls for and it was really, really great.
I used Satin Ice rolled fondant for the decorations and all in all it was a success!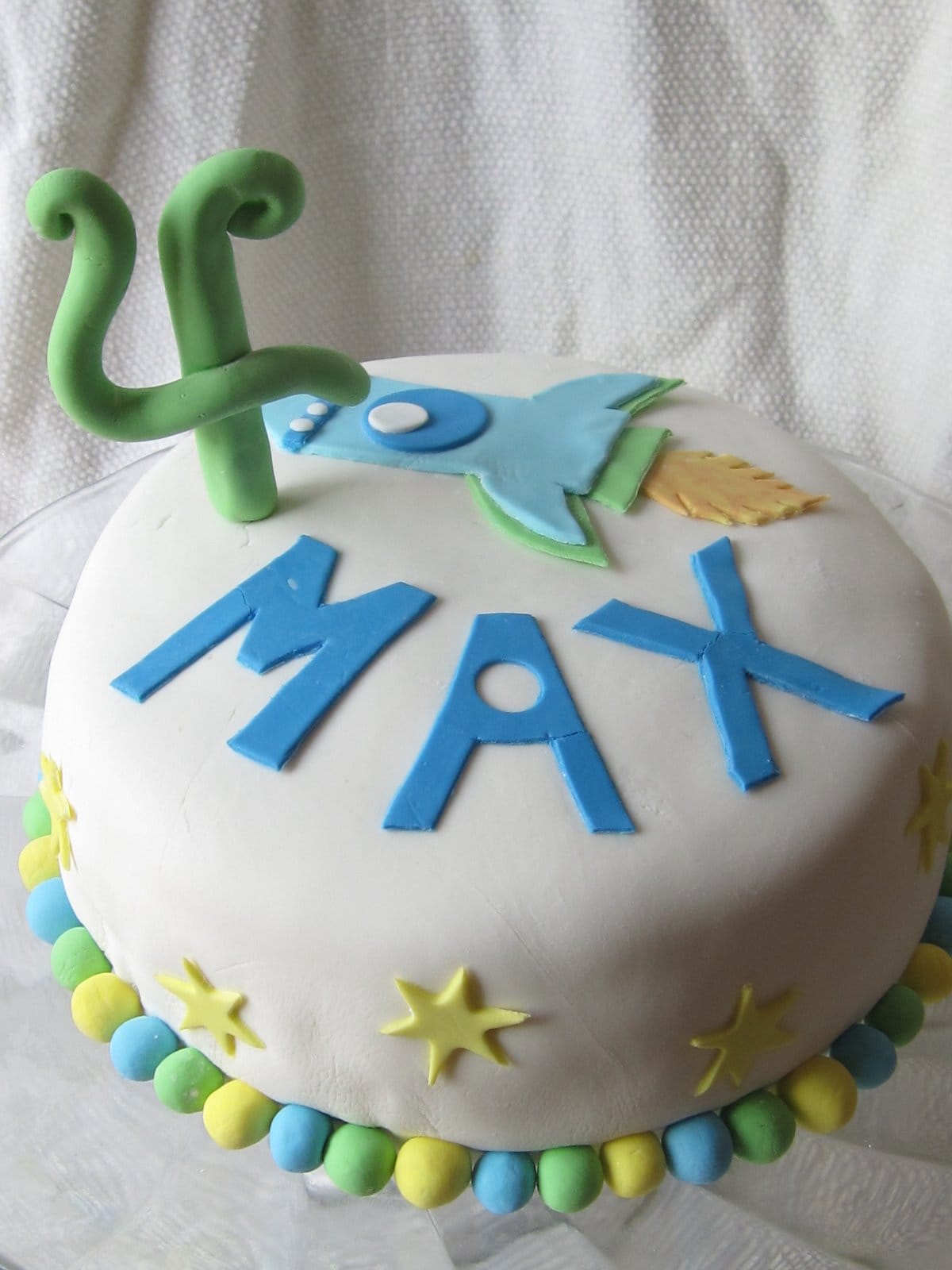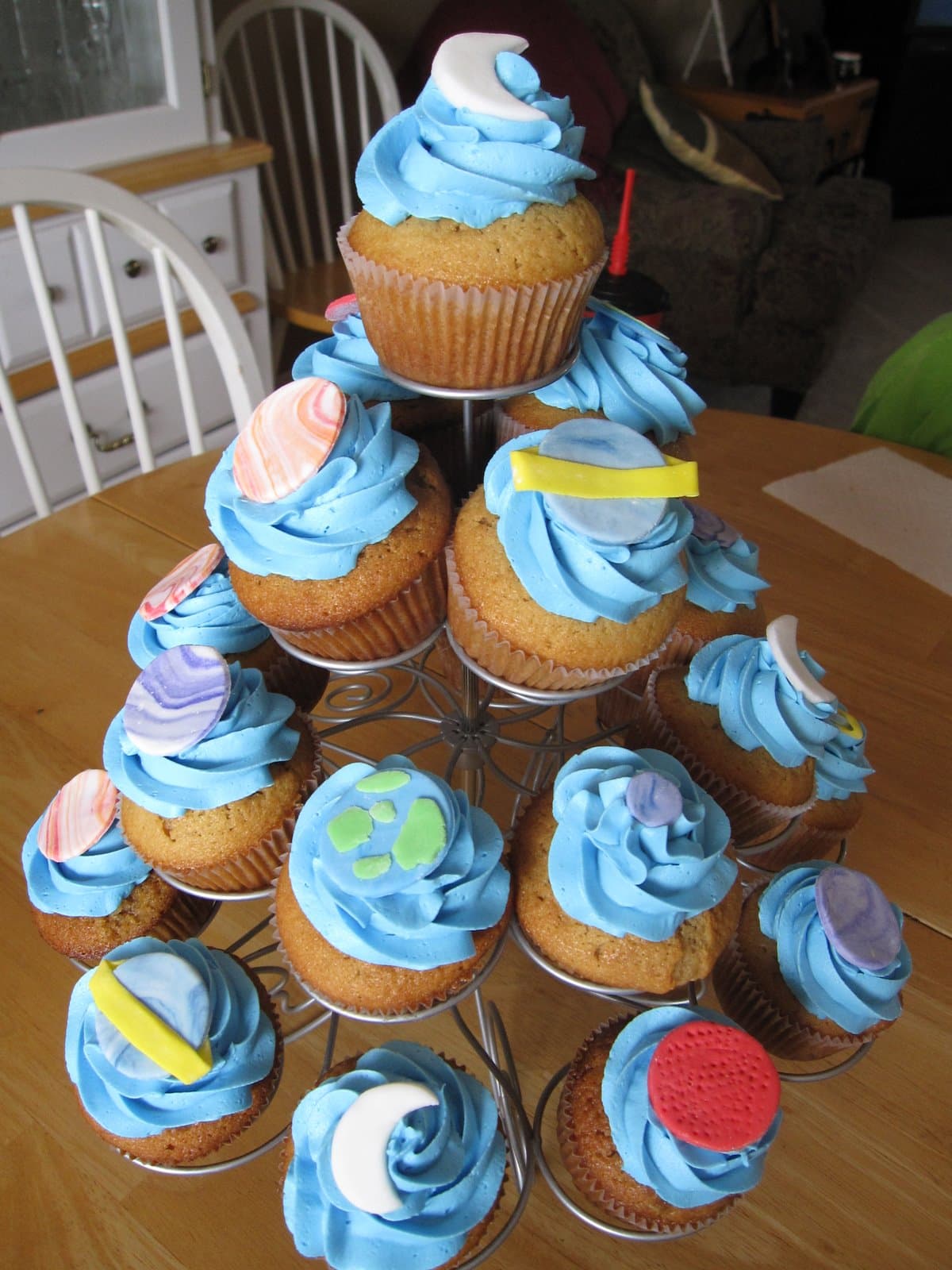 For the cupcakes I made planets out of fondant a week ahead. The cupcakes were brown sugar cupcakes filled with chocolate chip cookie dough. (You can find a similar recipe at The Cake Mix Doctor ) I think I over baked the first batch because the dough completely baked. So the second batch I baked a little less and they were good. I topped them with vanilla buttercream and a planet.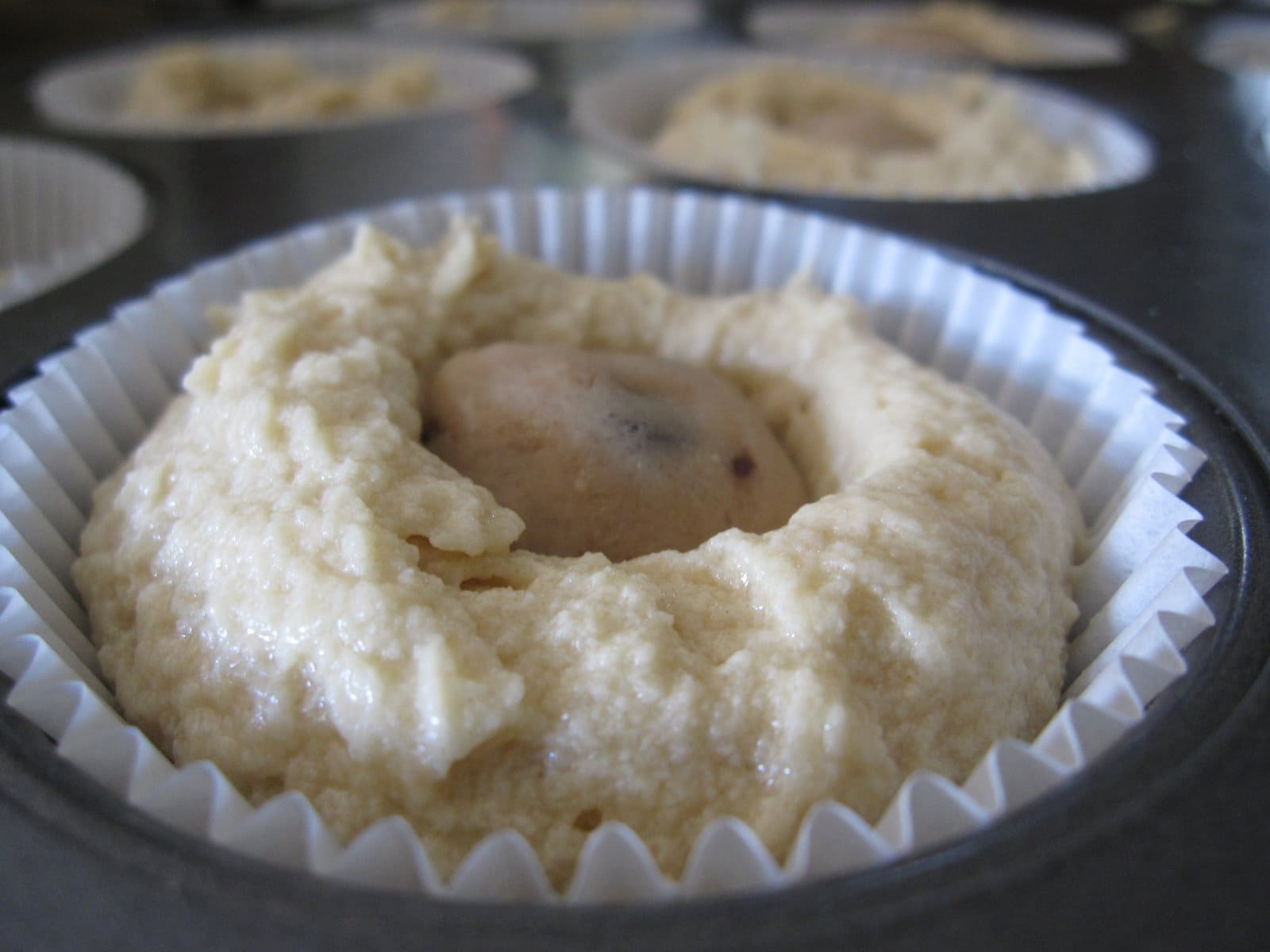 Putting the frozen cookie dough in the cupcake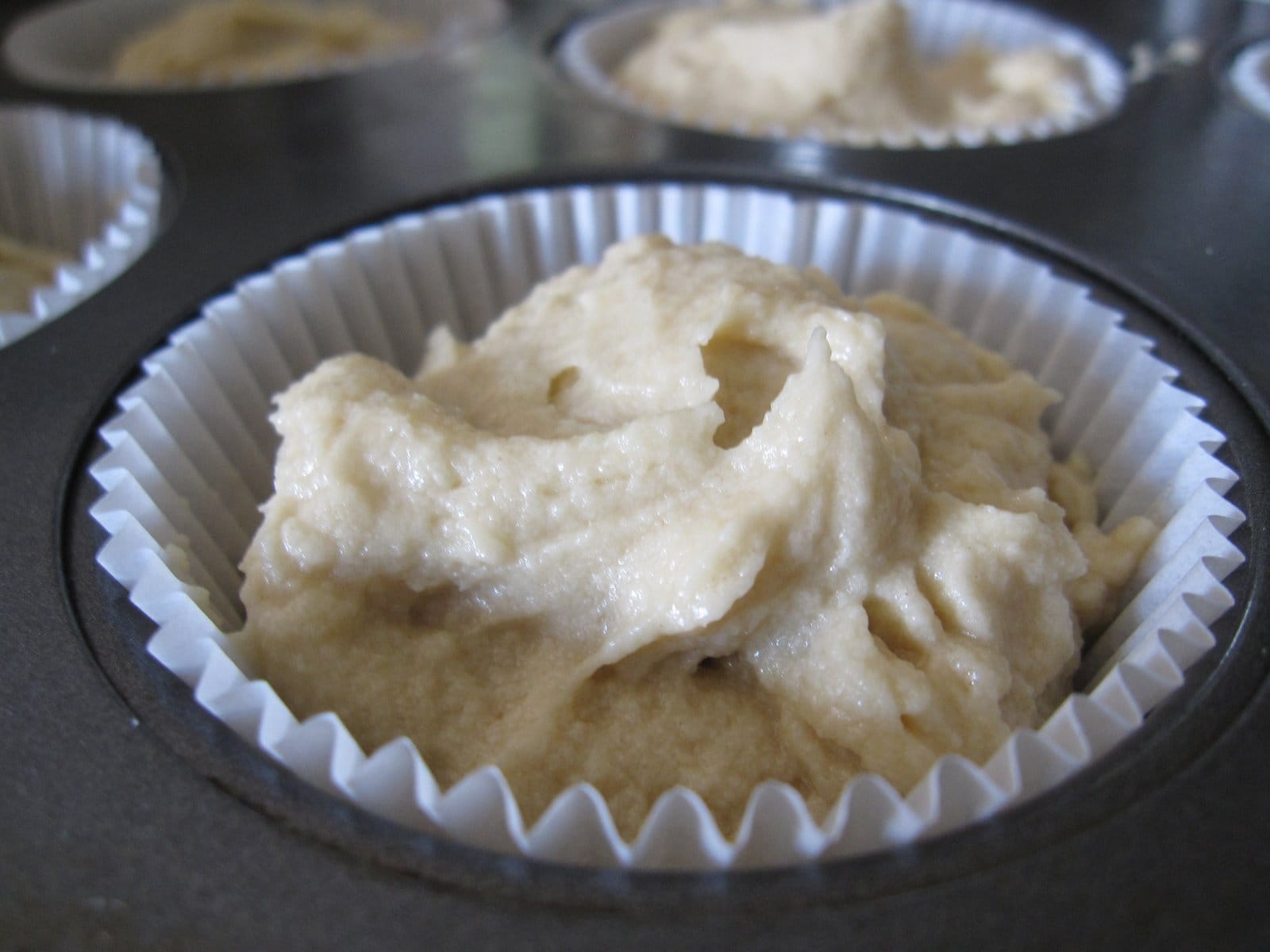 Covered the dough before baking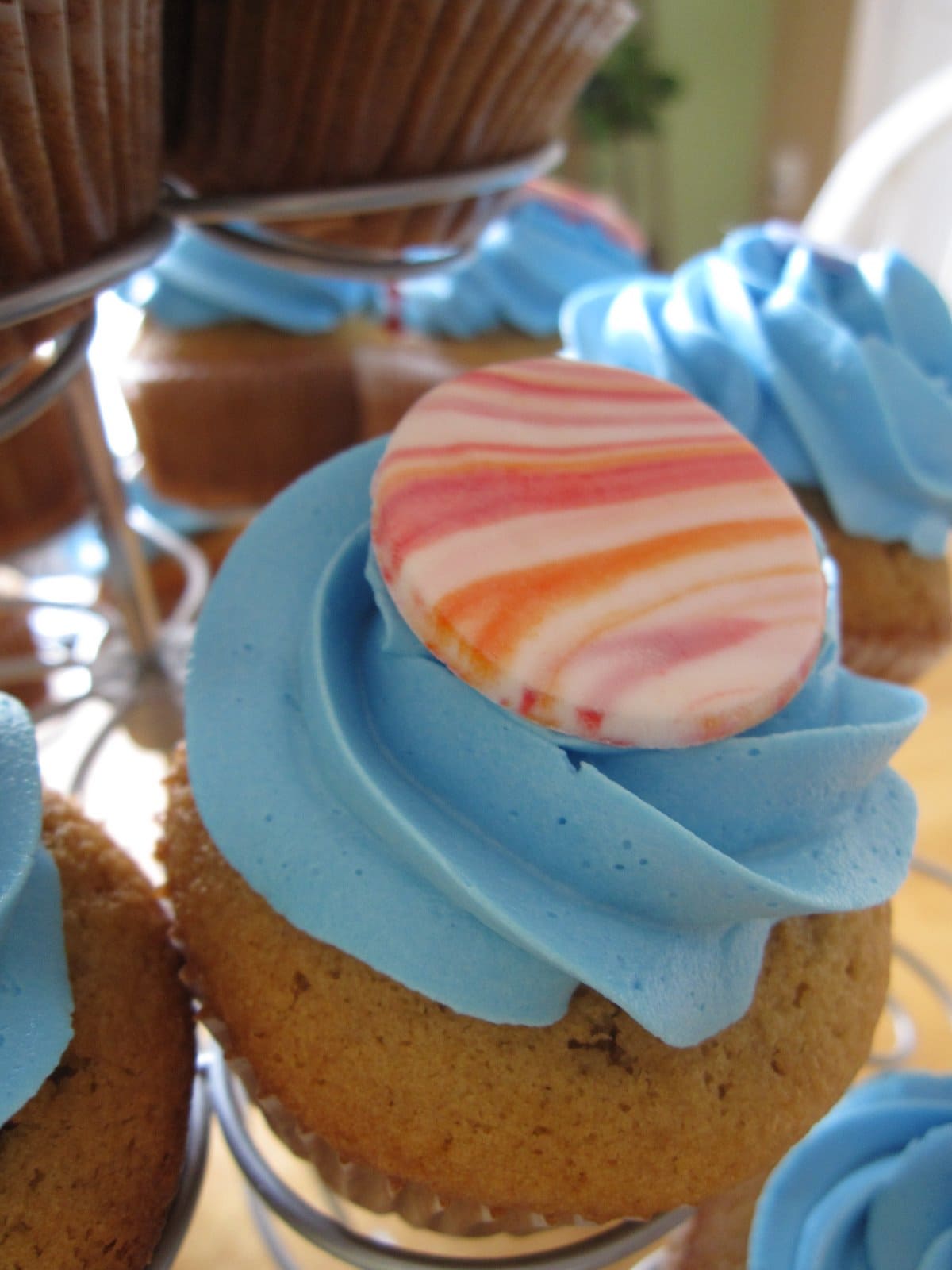 Jupiter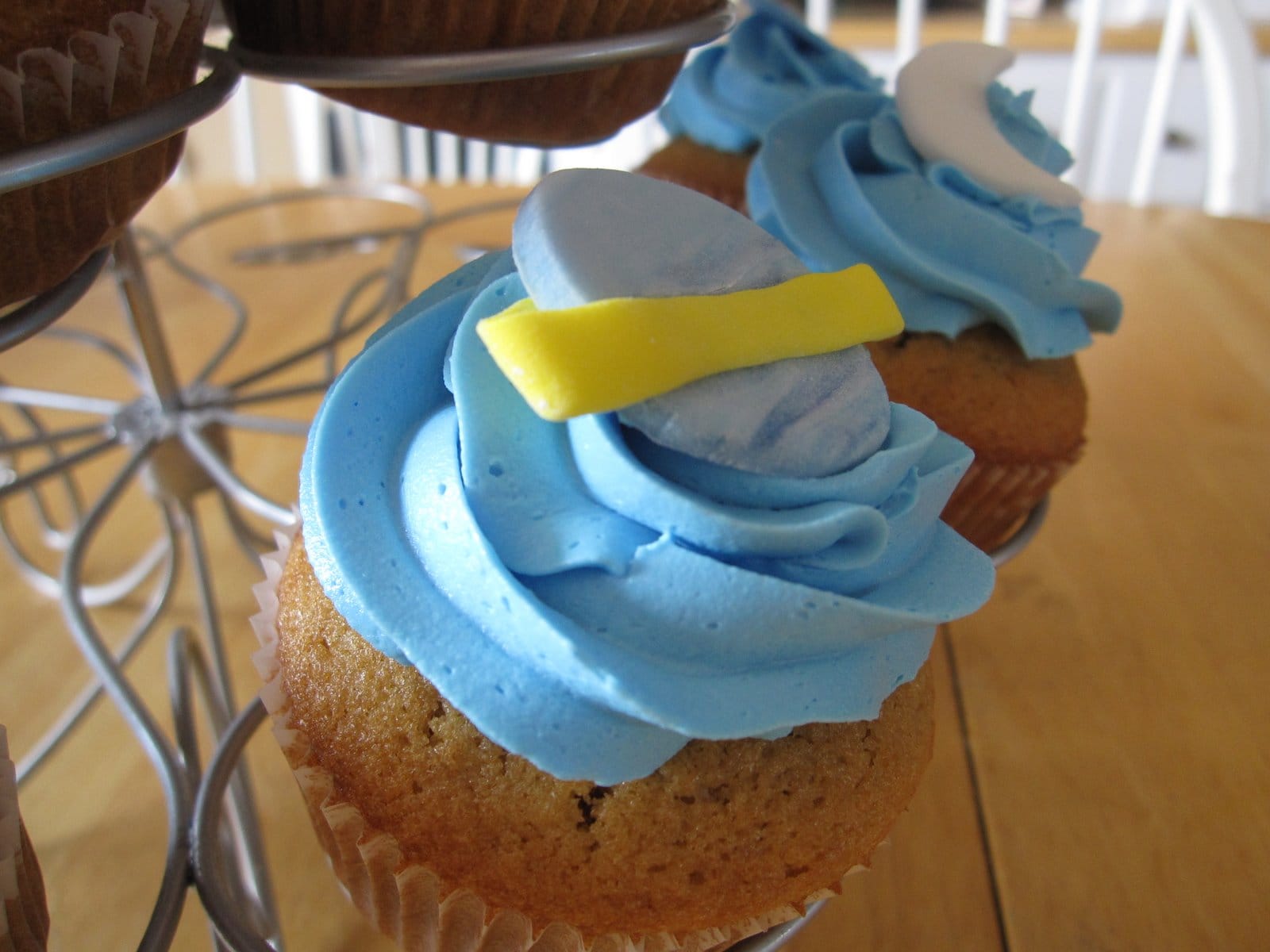 Saturn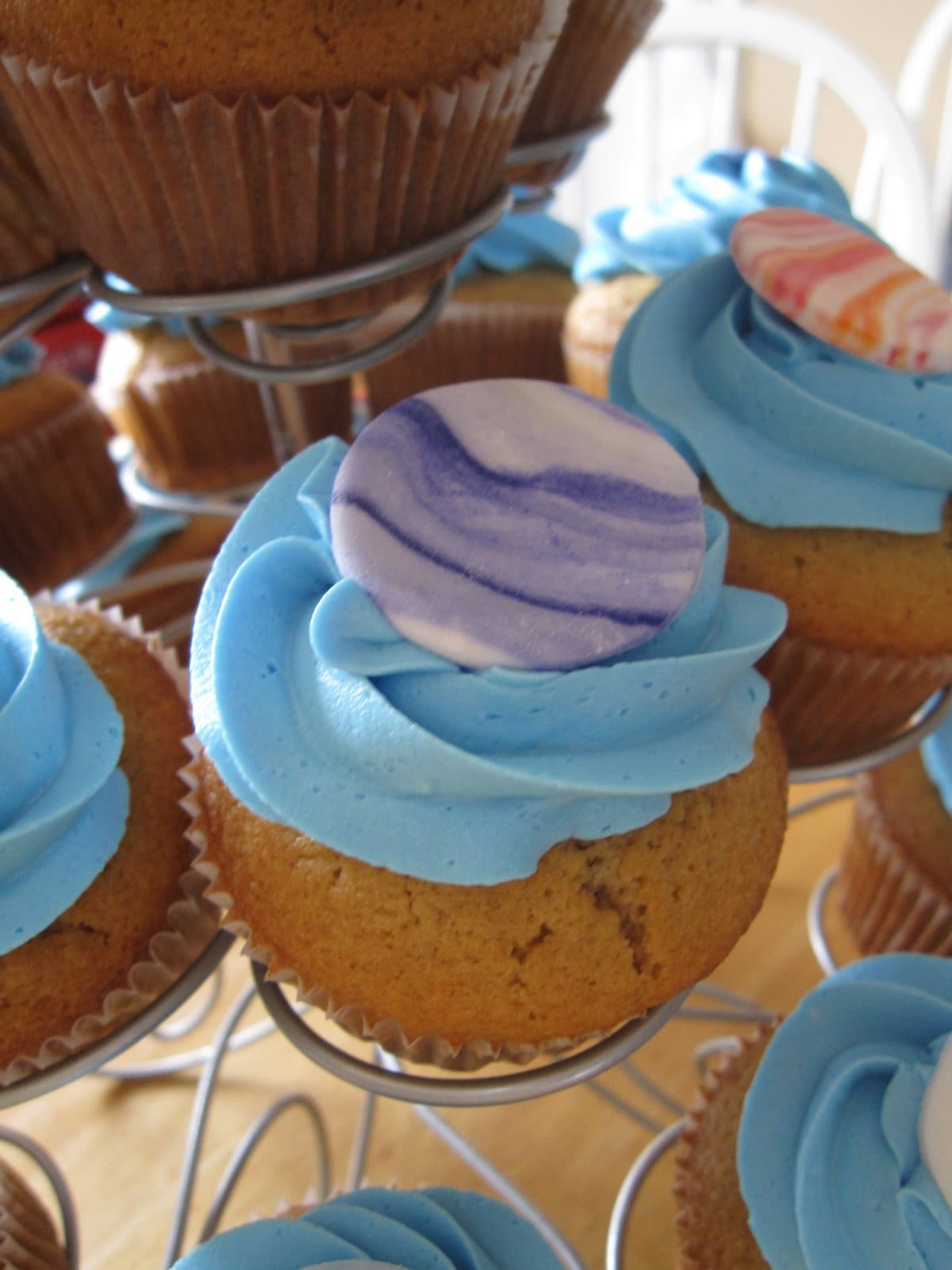 Unidentified plant 😉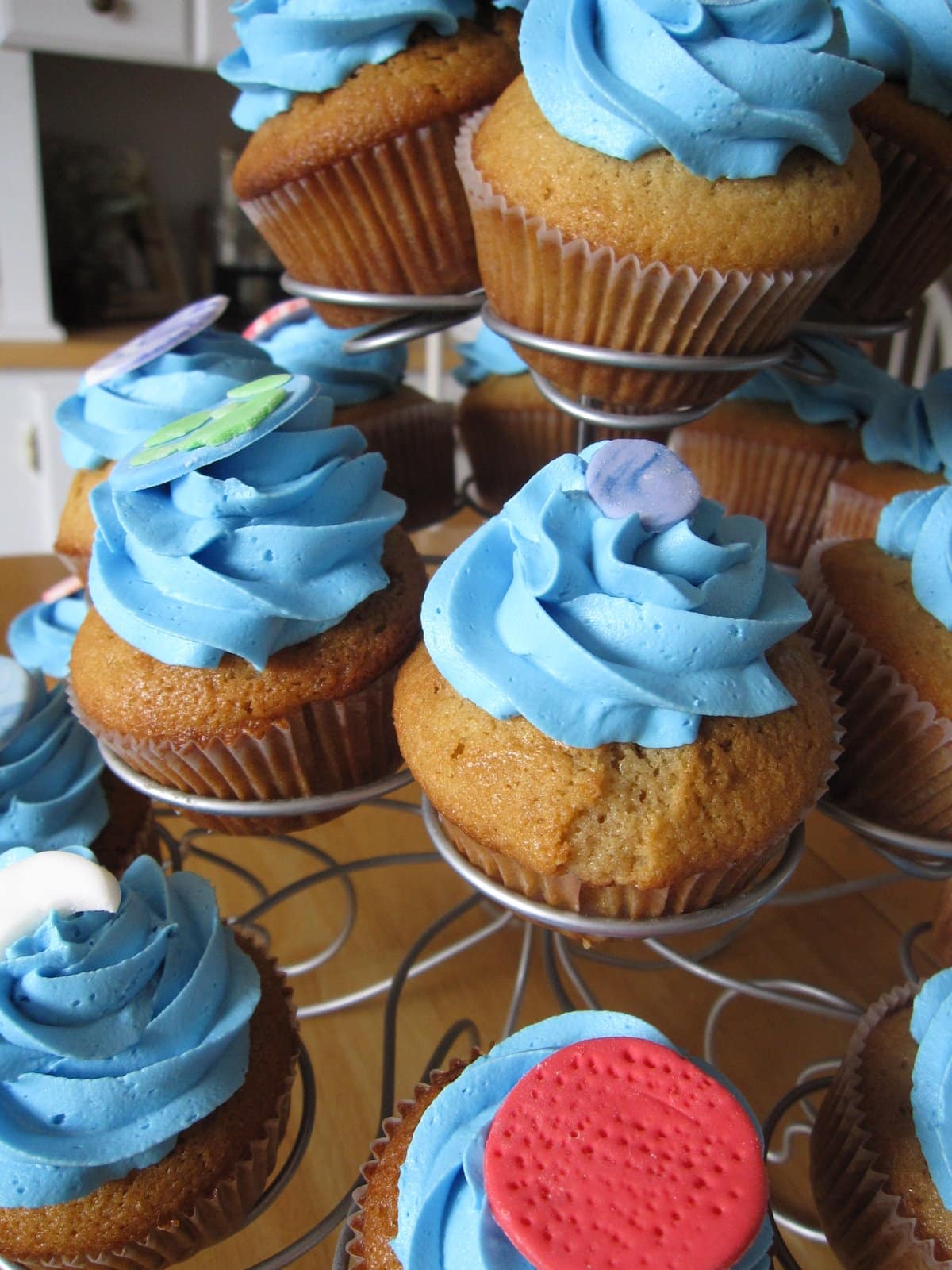 And all the rest: Mars, Pluto, Earth…
Happy birthday my little guy!!