Blackberry Bread is a quick and easy loaf cake, loaded with sweet blackberries and a soft, buttery flavor.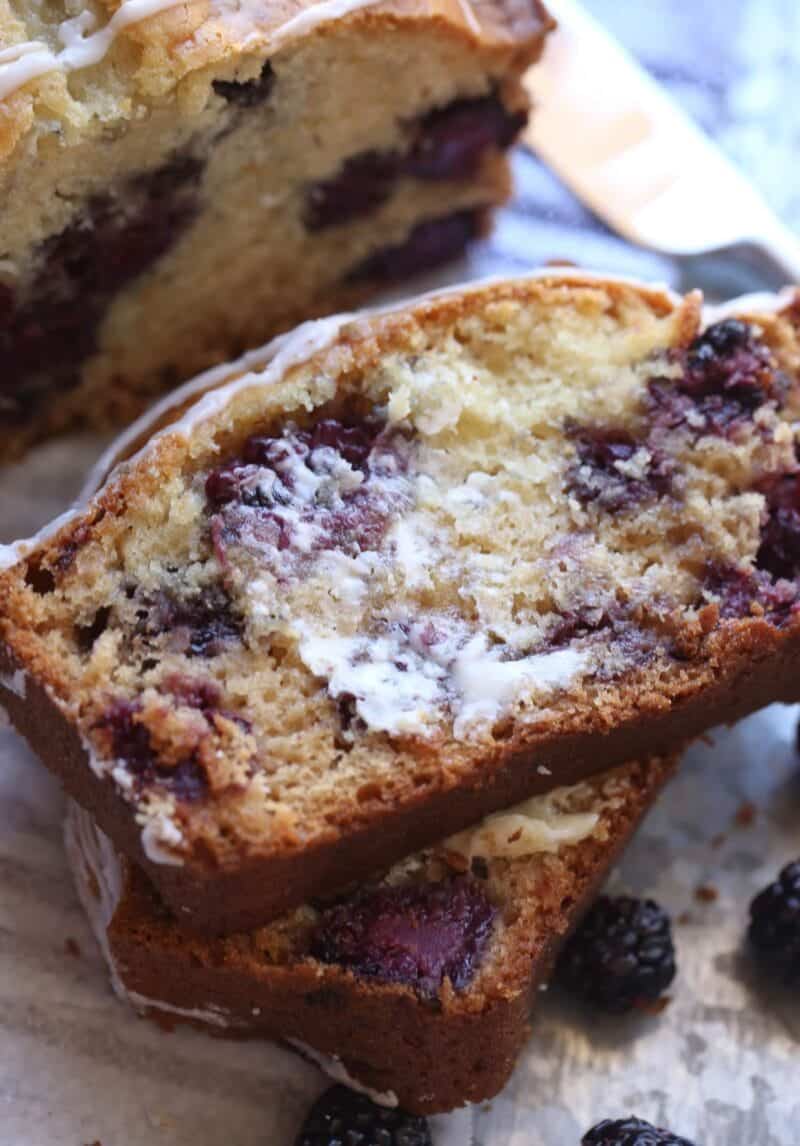 I am ready for berry season!! I've always been a huge "no fruits in dessert" girl, but lately I am letting a few fruity sweet treats slip through the cracks like an Apple Crisp is an obvious yes, my Cranberry Orange Meltaway Cookies are amazingggggg….and maybe this Blackberry bread?
Baby steps.
Since it's just about that time of year when fresh berries are EVERYWHERE, I decided I need to get my act together and hop on the fruit train with the rest of the world, starting with this this recipe.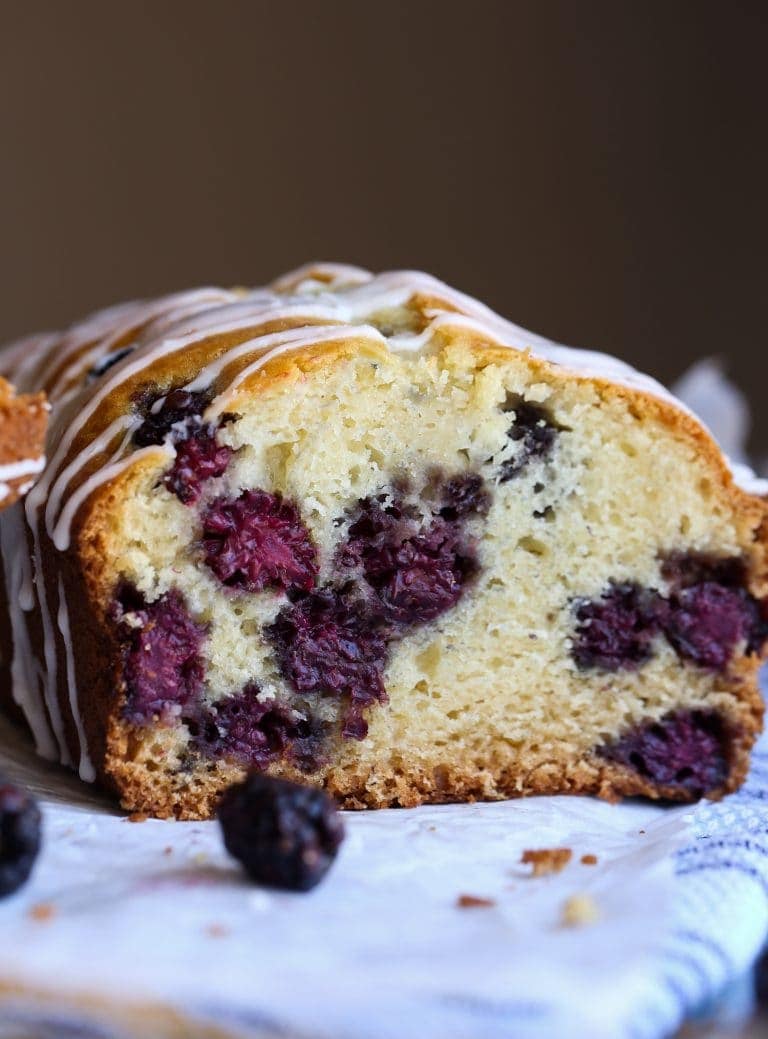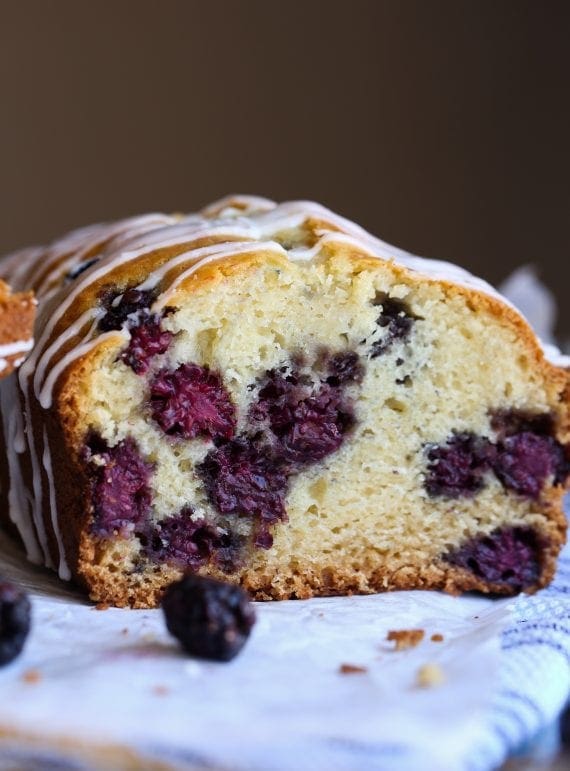 The beauty of this Blackberry Bread recipe, if you can absolutely swap out the blackberries for blueberries, raspberries, strawberries…it's SUPER adaptable!
You could add some lemon zest, or swap out the vanilla extract for almond extract to make things a little different.
But aren't these blackberries gorgeous?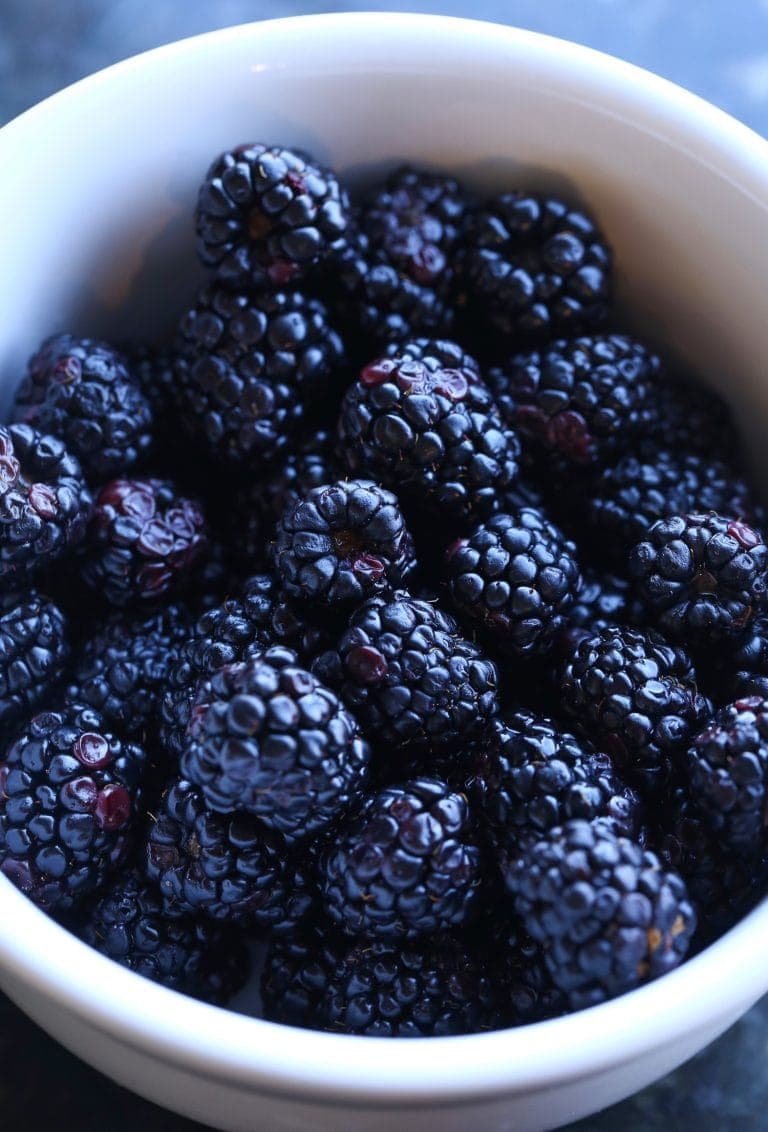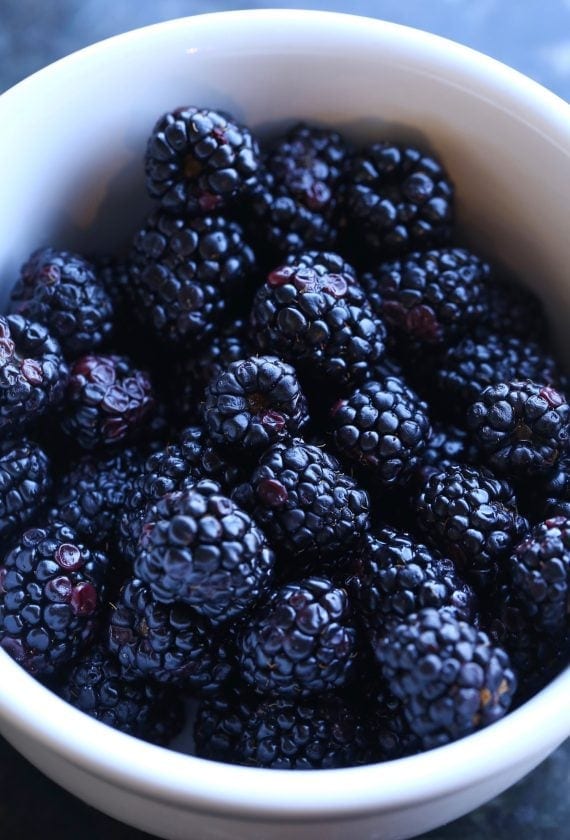 You don't need a mixer for this recipe either, which makes it all come together very quickly.
The sweetness of the blackberries is really key to the overall flavor of this one, so if your blackberries are tart, that will really come through in the finished product, just an FYI.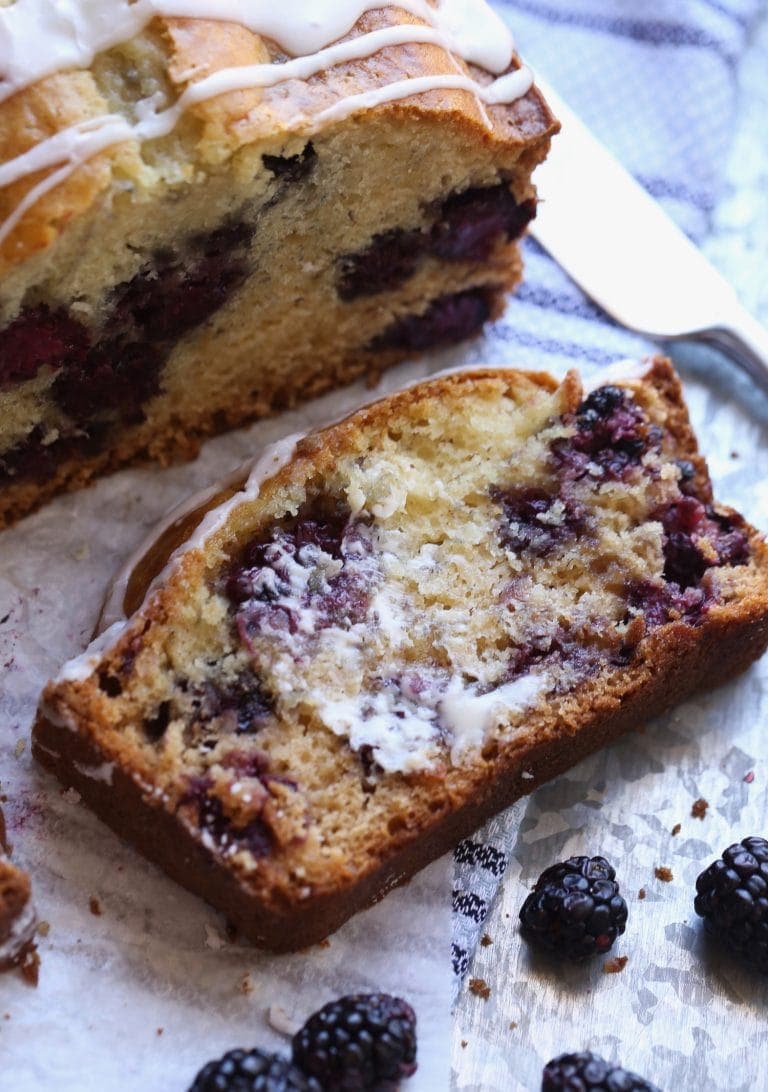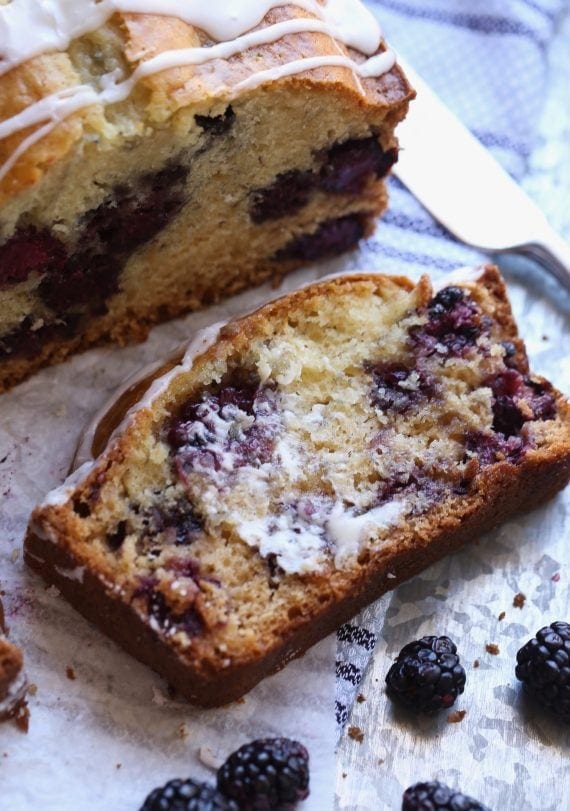 We like to enjoy this bread right out of the oven…omg so good, But you can absolutely freeze it, airtight for up to a month!
For all the details and to print the recipe, hop on over to Imperial Sugar who I partnered with today.
Have a great day!