Browned Butter Pumpkin Blondies. These are so easy and you can add in any extras you like..white chocolate, toffee or even nuts!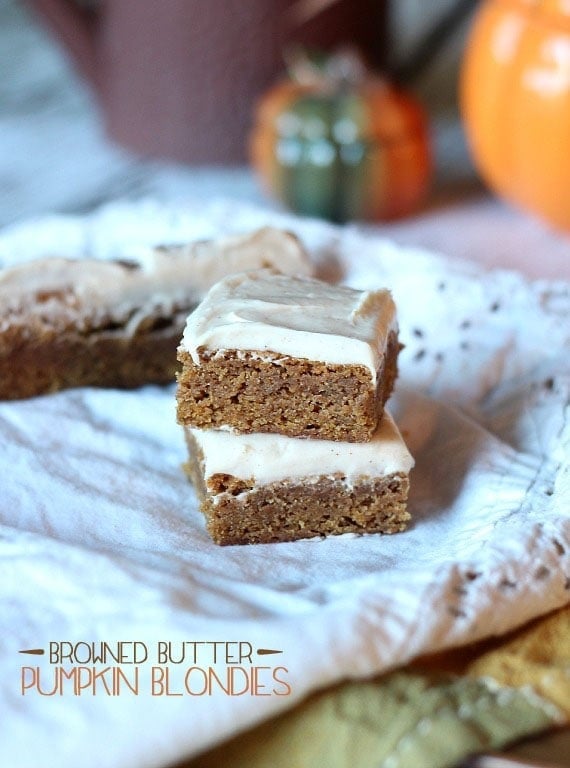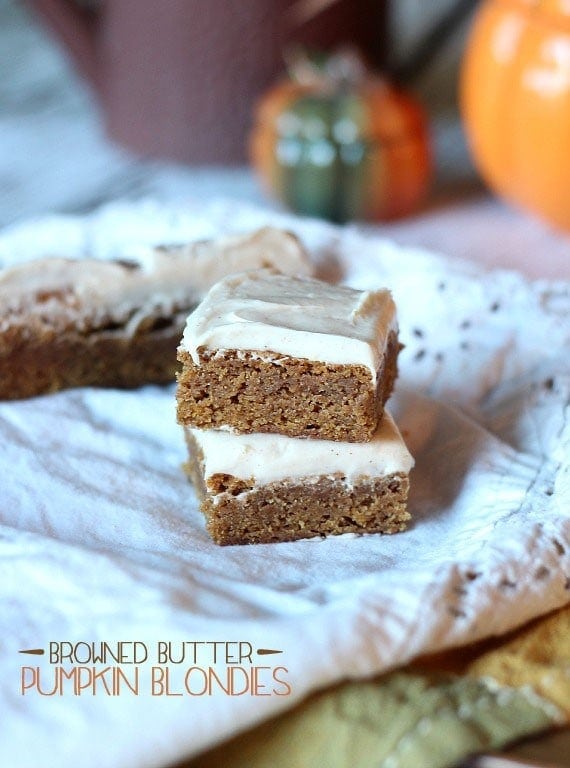 Is it boring to you that I am sharing another pumpkin recipe?
I kinda feel bad and lazy, but I kinda don't.
It's one of those things that I can wildy overexpose in a short 2 month period of the year, never to be heard from again until 10 months later.
Kind of like my mild obsession with Cadbury Eggs in the spring time.
Which, by the way, I saw that they are making a Halloween version of now.
No, just no.
Cadbury Eggs are EASTER. Stop trying to make them a fall thing.
All this cross-over candy business makes my heart hurt.
Time and place people.
Example: Do you think people would be going so crazy over that dang Pumpkin Spice Latte that Starbucks does if they could get it 24/7?
Let me answer that for you.
No. These companies should really run their marketing strategies through me first. Geez.
Except the Reese's Egg. There's always a caveat. Turn that sucker into a pumpkin, a Christmas Tree, whatever…
Anyhow, since pumpkin mainly stays in the fall months where it belongs I have been slapping your brains with pumpkin stuff lately.
Hate me, love me….either way, know it will all come to an end in a few months.
As it should.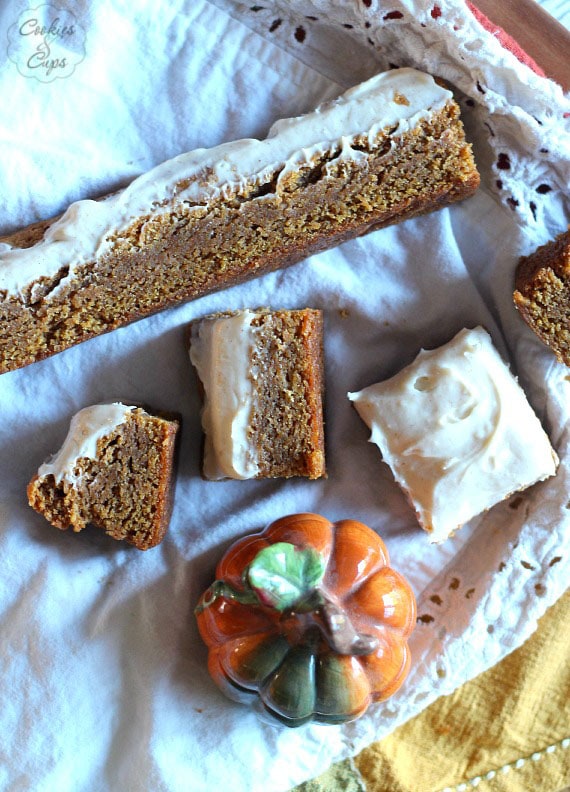 Now know these are WAY easy…
Like, no mixer easy. I mean, unless you add frosting, which I always recommend.
But, please know that these totally don't need frosting…but they're amazing with it also. Confusing? Sorry. What I mean to say is with or without frosting these guys will rock your face.
I literally just mixed all the ingredients together…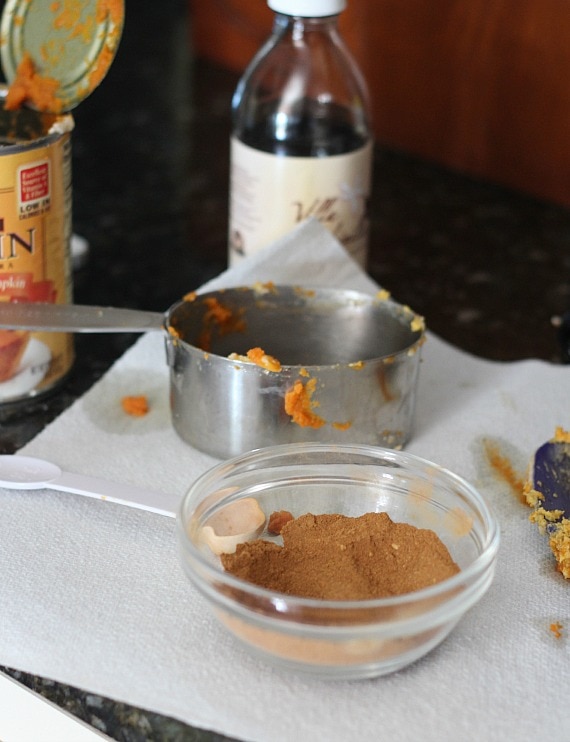 Sorry there is no real process here.
When you bake them they will look like this…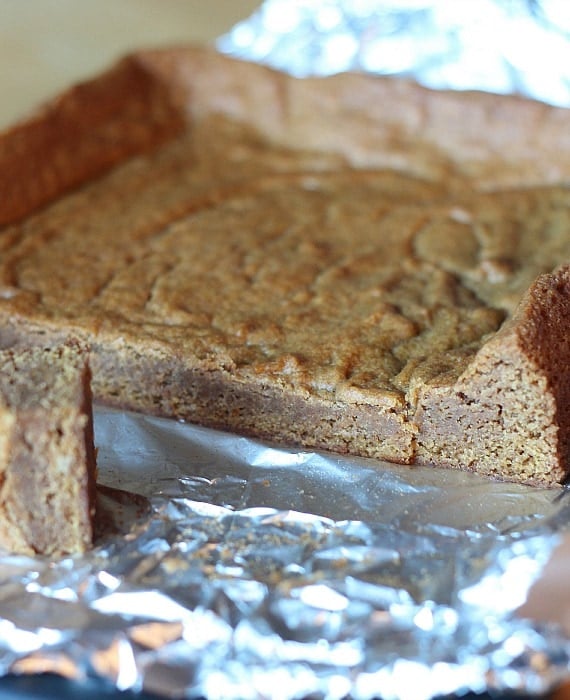 They are dense and chewy and perfect.
Yes, the center sinks a little bit, but this is where the frosting comes in handy 🙂
Also, you can add in white chocolate chips, or toffee bits to this recipe, but if you choose to you should totally omit adding the frosting…it will be sweet enough without it! (Can't believe I just said that!)
I just used the browned butter frosting recipe from my Apple Cake, but I added in a teaspoon of pumpkin pie spice. Totally optional.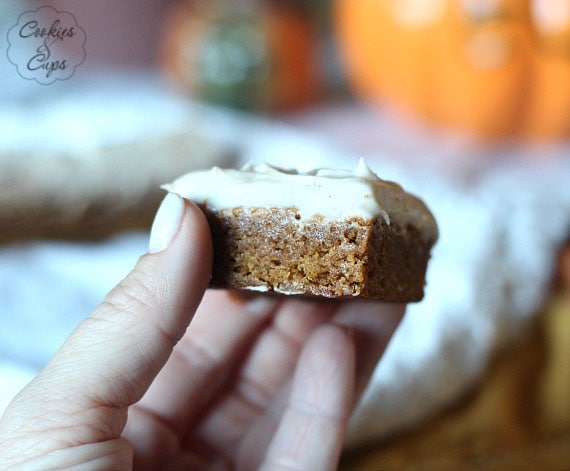 Y'all these are so perfect. A new staple in my fall kitchen 🙂
Here are some other fun pumpkin desserts from last year:
Cinnamon Streusel Pumpkin Cupcakes
Lightened Up Pumpkin Cream Cheese Swirl Bars
Print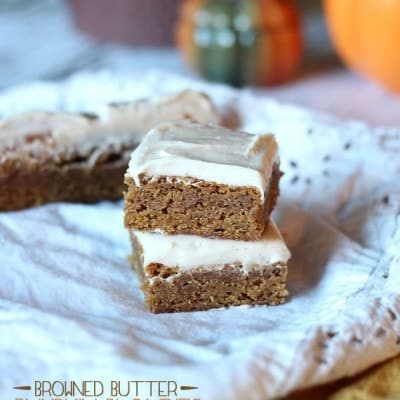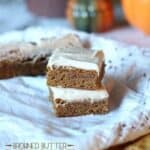 Browned Butter Pumpkin Blondies
---
---
---
---
Want To Save This Recipe?
Find more recipes like this: