September went by in a flash and I am sharing all my September Favorites today. I've got some beauty, baking, reading, and lifestyle faves!
Well, September was a busy month. I feel like it's the month that never happened, like it went by so fast I don't even know! I spent most of September chauffeuring my kids to and from activities. It's literally a second full time job that starts at 3:00 pm, so I've had to make sure I get all my website work done early. I am lucky I have the flexibility to work around carpooling/games/school activities, but sometimes that means late nights finishing up projects I didn't get done during the day. No complaints here, it was just a busy month!
AND I was lucky enough to get to spend a few of my September days in Walt Disney World with some favorite blog friends enjoying the Epcot Food & Wine Festival (among other things). I will be recapping that little trip soon. There were a LOT of calories consumed…if you follow me on Instagram (stories) you know what I'm talking about!
With life happening full force I didn't have a lot of time to see what the world had to offer this month…but I have a few things that crossed my path that I thought I would share!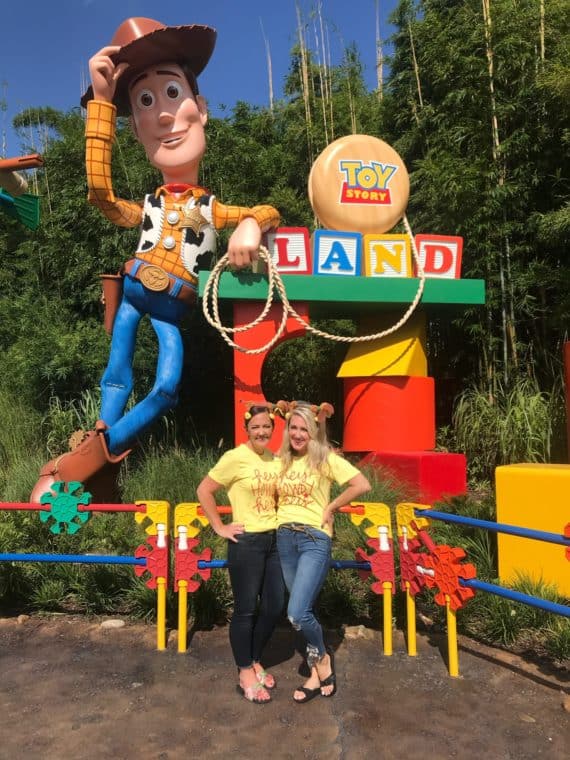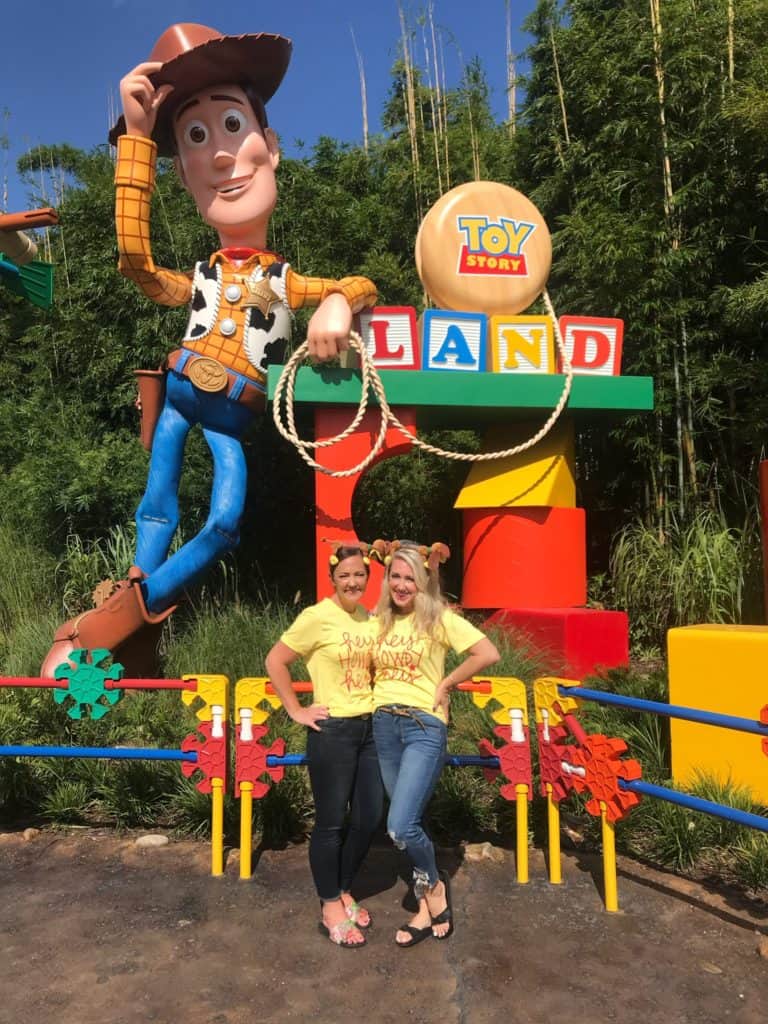 I love a good pair of jeans and when I find a pair that are as comfortable as they are cute, I will always help a girlfriend out and show her the way. AND when they are priced right, it's basically the best day ever. I have owned Wit & Wisdom jeans for YEARS in all different styles, but prefer their "Ab-solution Ankle Skinny Jean" style the most. I just picked up a new pair at Nordstrom that has a frayed hem that I can't find the exact pair online, but they are basically like these. I am 5″2′ and I buy petite so they hit me at the ankle and I don't have to cuff them. I always size down in Wit & Wisdom. I urge you to buy a pair and thank me later. I wore them all through Disney while I was there (see above photo). They are THAT good. Also, it looks like TONS of you guys bought these jeans after I posted them and they sold out on Nordstrom in the color I linked to, but The EXACT ones I just bought are now online and you can find them HERE. They look slouchy in the picture they linked to, but they don't fit like that on me (see picture above).
2. While I was at Nordstrom that same day I grabbed this rugby style shirt and think it's so super cute. This is another one to size down in because it's pretty oversized. But I love the pink and blue and how casual and cute it is!
3. And one last new clothing purchase I made was THIS total impulse/splurge. Because I can't say no to hearts. Or leopard. Or cashmere. So yeah, I had no choice.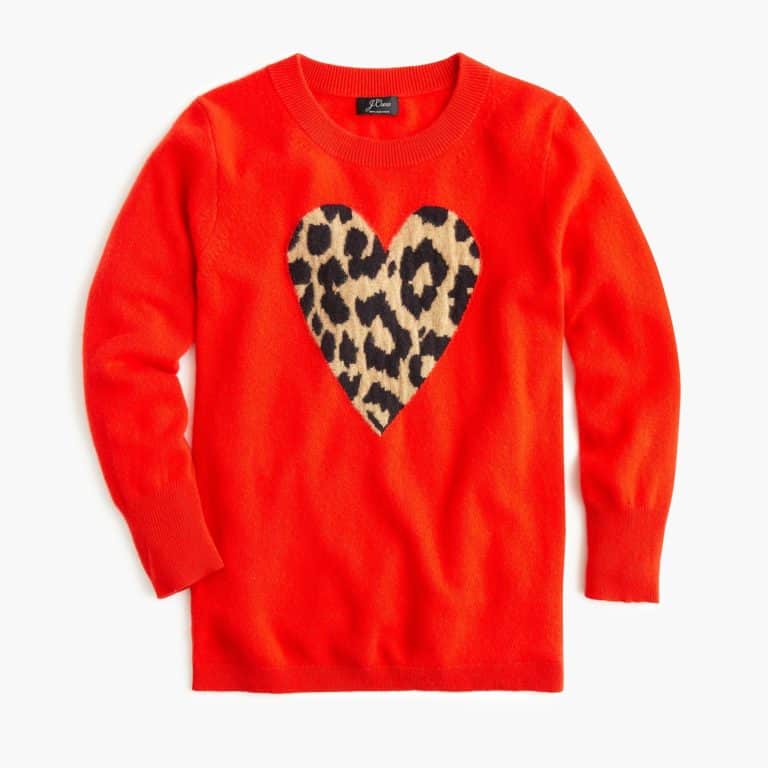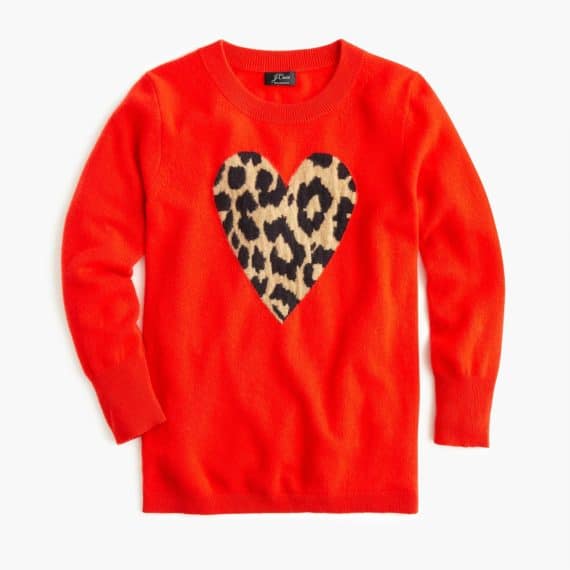 4. With the weather cooking off, I am always in the market for a cozy blanket. Well, this weighted blanket is LIFE right now. It is warm and cozy, so I know in the winter you won't be able to get me off the couch. I love a heavy blanket and saw tons of Instagram ads for weighted ones, but I didn't really "get" it until a friend of mine got one and said it was life changing. It took me about 3 seconds to click purchase one after her review. I'm an easy sell, what can I say? They sell them at all different price points, but I got the Gravity Blanket brand and am loving it. I will say if you are in a warm climate area look for one that is cooling, because this guy gets pretty warm.
5. I didn't purchase a lot of new beauty stuff this month, but I am obsessed with these sprinkle brushes from Sephora. Like OBSESSED. I did pick up the new Fenty highlighter and I am LIVING for it. It's definitely sparkly, so if you don't want to shine down from Mars this may not be for you, but I love it so much. I use it on my cheekbone for a highlight and I've been loving using it as an eyeshadow topper! Oh and they make a gloss too which of course I bought and love. Typical.
6. And of course like any true consumer I got the new iPhone XS Max. And yes I love it.
7. I've been using my bundt pan a LOT lately, and if I have never shared before, I love my Nordic Ware Bundt pan more than any other bundt pan ever. I know it sounds silly, but I have used my fair share of bundt pans, and this one is holy grail. Never a sticking issue ever. EVER. It's not even that expensive. If you have ever said a little prayer when turning out your bundt cake, please get this pan. You will love it.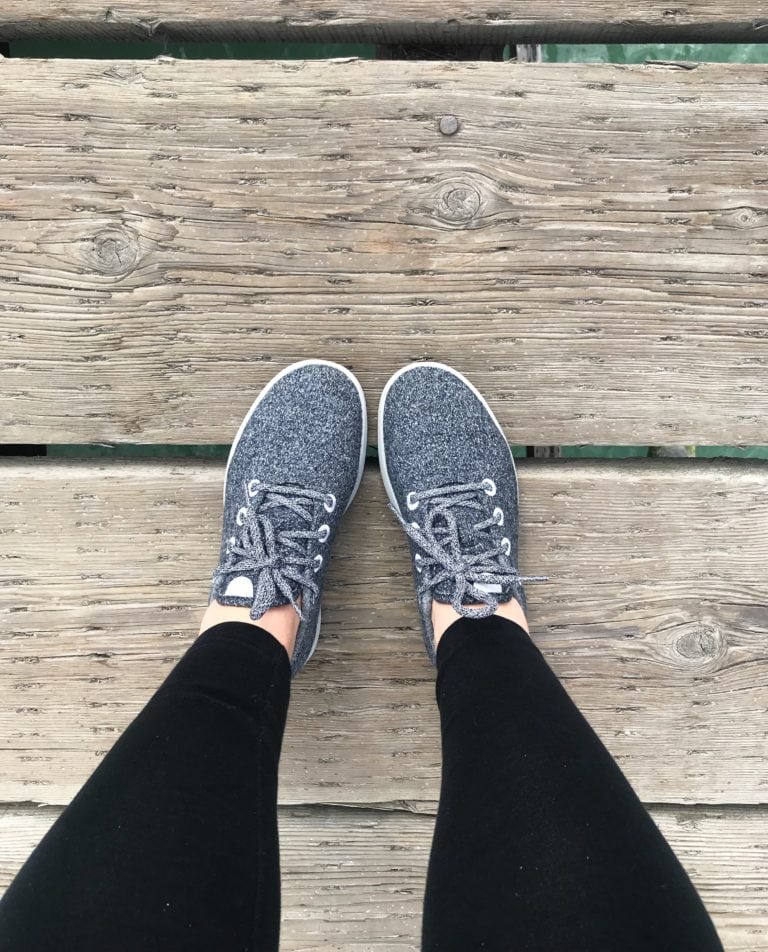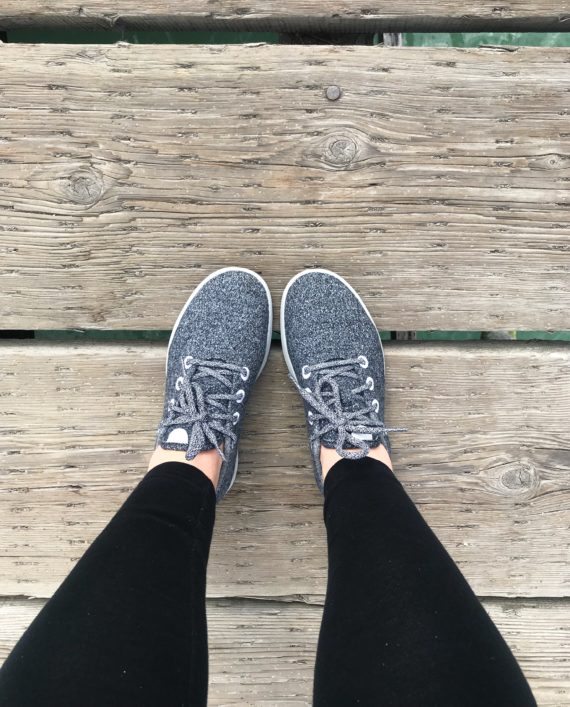 8. I'm still loving my All Birds Wool Runners. I bought them before our Alaska Cruise this summer and they are still one of the best shoe purchases I have made in a long time. So super comfy, perfect for walking, and cute! They feel like slippers quite honestly. They aren't a show you would want to wear in the rain, but besides that I know I will be wearing these all season!
9. This month I've read a few books:
So that's my September in a nutshell. Kids are busy, I am busy, and the weather is getting chilly. So it's been good. Bring on the Halloween Candy!!
*As always, this post contains a few affiliate links. I bought everything in this post with my own money, and none of it is sponsored. Thank you!!