Today I'm talking about my trip on the Disney Dream and answering the most popular question I always receive: What's Included on a Disney Cruise?
A few weeks ago I was lucky enough to go on a Disney Cruise Press Trip! I was my friend Jenny's plus one and I am so lucky to have gotten the opportunity to experience all that Disney Cruise Line has to offer. This was my 4th Disney Cruise that I've taken, and I have to say that I am officially a cruiser. I have done 3 Caribbean Cruises and 1 Alaska Cruise, ranging from 4 day to 7 day cruises and they have all been fantastic in their own way. But the most frequent question I get is:
What's Included In The Cost Of A Disney Cruise?
And today I'm gonna give you the details on what you get for the cost. I know cruising is expensive, so I want to make sure you go into a Disney Cruise knowing exactly what you will and won't get for the price. All of the details are on the Disney Cruise Line site for you, but sometimes seeing things broken down is easier, so let's get started!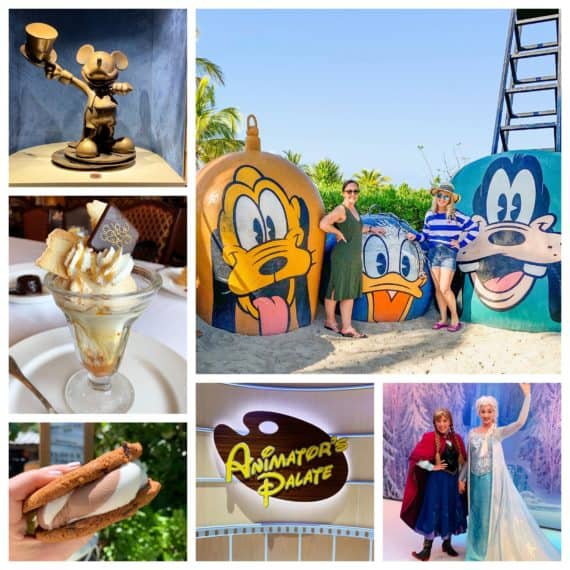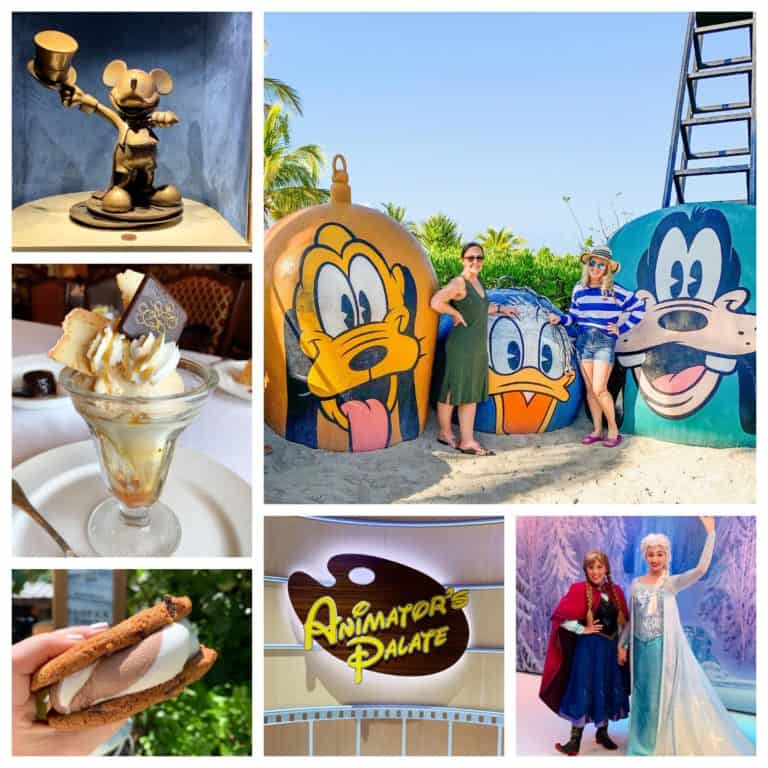 What IS Included on the Disney Dream?
When you start researching a Disney Cruise, or cruises in general, you might get a little sticker shocked. They aren't an inexpensive vacation, it's true. BUT think of it like an all-inclusive resort. You're paying for the entire trip up front and anything beyond that is just extra. Plus, on a Disney Cruise you get all the magic that you come to expect from Disney: friendly and helpful staff, pristine accommodations, great food, and tons of Disney Magic! Let me list out what you will get with the initial cost:
Stateroom: This is an obvious, and the rooms do vary depending on number of guests, whether or not you choose and interior room, or a one with a window or a Verandah. In the room you get all the usual hotel room features like toiletries, towels, housekeeping, a TV playing all the best Disney movies etc. Your housekeeper will become your buddy throughout the cruise, making fun towel animals at turn down, and leaving yummy chocolates on your pillow at night!
Dining Rooms: All of your meals are included in the cost of your cruise, and what's so great about a Disney Cruise is you get rotational dining, which means you get to eat in all the restaurants on board, rotating every night. Animator's Palette is always a favorite of mine! AND when you enjoy your dinner, you can enjoy a little of everything on the menu! If you can't decided which dessert to order, go ahead and order them all!! There were nights that I even ordered 2 main dishes because both the pasta and scallops looked so good I couldn't decide!
Buffets: There is a fantastic buffet option that is also completely included called Cabanas that is open breakfast, lunch and dinner, and you can eat any meal in here. If there is a night you don't want to go to your table service dinner, hit up Cabanas for a quick bite.
Pool Side Dining: There are tons of snacks up by the pool like chicken fingers, pizza, sandwiches, salads, fruits etc. All these snack stands are completely included!
Ice Cream: Yep, all the soft serve you want!
Room Service: Yep, you read that right! Room service is completely included! My boys and I would even order warm chocolate chip cookies and milk delivered to the room to eat at night!
Drinks: On Disney Cruises, you get water, soda, coffee, and iced tea all free…plus juices available at Cabanas. On a lot of cruise lines you have to buy soda packages, but it's included when you sail with Disney!
Coffee Bar Pastries: There is an adults only coffee bar called The Cove that serves up amazing specialty coffee drinks and alcoholic beverages. While these AREN'T included, they have a pastry window inside The Cove and all the sweet treats are complimentary! Not many people know this, but stop in and grab a Cranberry Bliss Bar or a croissant at no additional charge! There are some really yummy pastries in there.
Movies: The Disney Dream had 2 movie theaters and they play a selection of movies on board, including First Run Disney Movies that are new in theaters! Dumbo was playing on our cruise, along with tons of other movies and they're all included.
Broadway Style Shows: This is one of my most favorite parts of a Disney Cruise are the shows. They are FANTASTIC and not to be missed. They have 2 showings at dinner time, so everyone can see the shows depending on whether or not you have the early or late dinner!
Basketball/Shuffle Board/Ping Pong/Swimming: On the top deck you will find lots of fun activities. You will always find people playing basketball or ping pong (if it's not too windy). There is a running track around deck 4, along with shuffle board courts.
Fitness Center: There is a fantastic fitness center included in the cost of your cruise that is open to everyone 14 and older. The ages of 14-17 must be accompanied by an adult and proper work out attire is required. There are also fitness classes to choose from that are included, but you just have to sign up ahead of time.
Ship Activities: There is always something to do onboard the cruise and most of it is included. There is Trivia, comedians, magic shows, deck parties, ands ship tours that are always going on, just check the daily planner!
Character Meet and Greet: It's Disney, so of course you will find tons of characters on board with chances to meet them and get your photo. These are all included, and are on the schedule!
Youth and Kids Clubs: If you think your teen is too old for a Disney cruise, think again. There are teen clubs that do fun age-appropriate activities, as well as the Oceaneer's Club that is for kids 3-12!
Night Clubs and Lounges: If you're a night owl and want to listen to live music, or hang out later into the evening there are multiple lounges, night clubs and bars that are no additional cost to get in!
Castaway Cay: Disney's own private island is my most favorite part of any Disney Cruise (on the East Coast). And when you arrive on the island most things are included, like beach chairs, food, soda/water, the water slides, etc. You can even fun a 5k while on the island!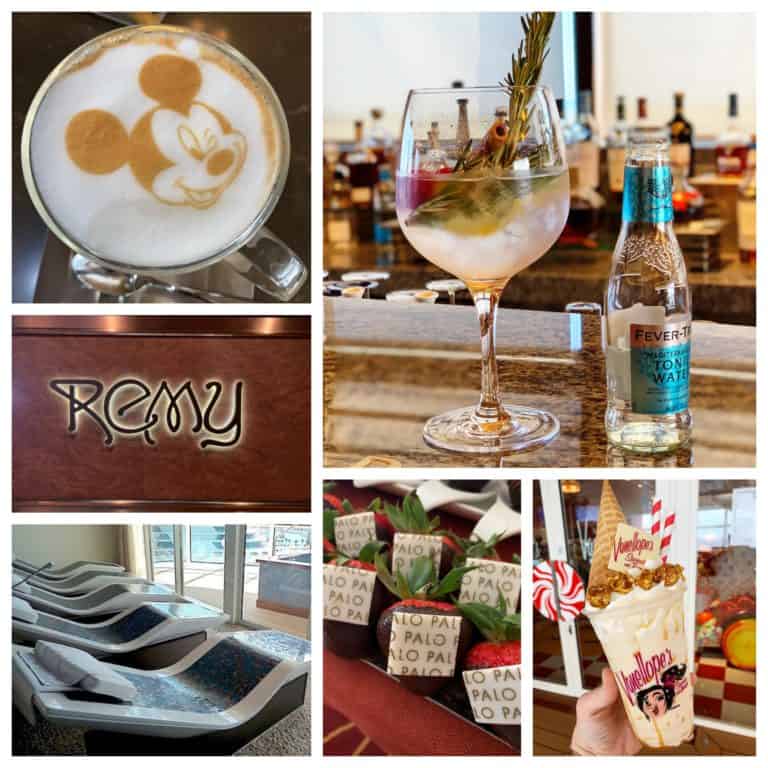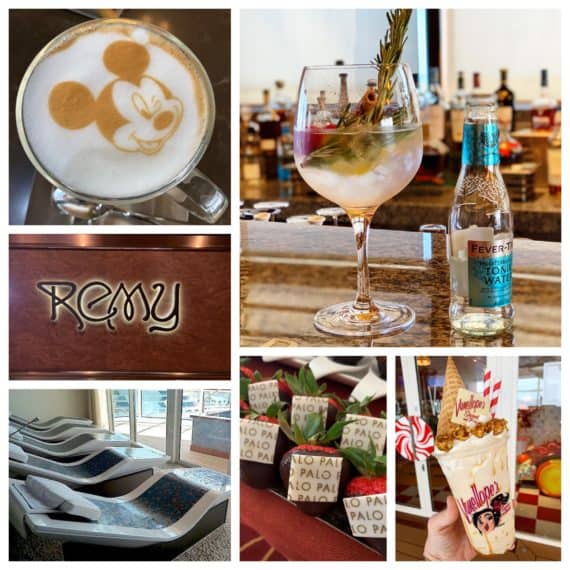 What's NOT Included on a Disney Cruise:
You could go on a Disney Cruise and pay the initial cost and not spend another dime while on board. And while that's absolutely the truth, it really isn't reality. You know there are going to be extras involved in any vacation and it's all about knowing what they are ahead of time and budgeting for them, so you're not shocked at the end when you get your folio at the end of the trip. Here is what isn't included:
Alcohol and Specialty Drinks: Sorry folks, you do have to pay extra for any alcoholic beverage. And there are some really fun drinks and bars aboard a Disney Cruise, so if you are like to enjoy an adult beverage from time to time, make sure to budget for that! Also note that specialty coffee drinks are also an extra charge. The Cove is the adults only coffee bar and they have some amazing offerings. BUT regular coffee is totally included in the price, only the fancy coffee drinks are extra. Additionally, non-alcoholic drinks like smoothies, virgin cocktails, and milkshakes are extra as well. But PRO TIP: Fill yourself a glass of vanilla soft serve and then top it with Coke and you have a free Coke float!
Internet: I know, it's kind of awful. Internet is not only not included, but it's VERY expensive. On this cruise, I was traveling without my family, so I always wanted to have my phone with me so I could stay in touch if need-be, so it definitely added up. BUT if you are with your loved ones, enjoy the time away from the devices! There are, however, phones inside every cabin that you and your kids can use to call each other on board, as well as the DCL App has the texting availability, so if everyone is still carrying their phones around to take pictures etc, have them download the app and you can use that to text each other at no additional cost.
Movie Snacks: Outside the movie theater there is a great little snack stand that sells alcohol, popcorn, and movie candy. This is all at an additional cost. I kinda think the popcorn should be free, but no one asked me 🙂 BUT if you purchase a popcorn bucket at the beginning of your cruise (for I think $10) it only costs $1.50 to refill it every night.
Remy and Palo: Remy and Palo are both on the Disney Dream, and they are adults only restaurants that are an additional cost. I have eaten at Palo twice, once on the Dream and once on the Magic, and at Remy once on the Dream. Both are amazing, but I loved dinner at Palo SO SO much. Remy costs: $75 a person for brunch and $125 a person for dinner. Remy is very fancy French food and a true dining experience. Palo is Italian and costs $40 for both brunch and dinner. The costs don't include alcohol, but are the same as the dining rooms in that you can order as much as you would like.
Vanellope's: Vanellope's can be found on only the Disney Dream and it is my FAVORITE! It's a sweets and ice cream shop that makes the most amazing ice cream sundaes and milkshakes ever! They also sell TONS of exclusive treats and also some classic Disney favorites. I definitely recommend stopping in at least once when you're on board!
Parking: If you drive yourself to the port, you will have to pay for parking. I know there are other options, but if you park at Port Canaveral the cost is $16 a day.
Disney Cruise Line Transfer: This is another area that I feel like Disney dropped the ball. I really think that the transfers to and from the parks or airport should be included, like the Magical Express is. But much like the popcorn, no one asked me. And the transfer us can get a little pricey at $35 per person for each way you take it (kids under 3 are free). So for a family of 4 both to and from the airport you could pay $280 in bus transfers alone.
Photos: There are professional photographers aboard the ships who will take your photos throughout your vacation. If you choose to download or purchase any of these photos they are an additional cost.
It's A Small World Nursery: This is available for little ones from 3 months to 3 years and is $9 an hour. I guess there is a price to pay for changing diapers 🙂
Bibbiti Bobbidi Boutique: Much like in the parks if your little ones want the princess or prince treatment, this will cost you extra!
Bingo: Disney Cruises don't have the large casinos like other cruise lines do, but if you're a gambling man you can buy into a game or two of Bingo!
Spa: They have an AMAZING Spa on board, and I highly recommend you taking the tour if you're on the fence. But of course, all treatments are an additional charge.
Souvenirs: This is kind of obvious, but thought I would include it! They have some super fun gift shops on board, and it's pretty tough not buying a little some thing to take home!
Shore Excursions: There are tons of shore excursions available on all cruises, and I highly suggest you pick at least one that looks fun to budget for. I have found the ports can be super touristy, and can get repetitive if you're on a 7 day cruise. So having an event planned at one (or more) of your stops is part of the fun. Even on Castaway Cay if you would like to rent bikes, floaties, etc there is an additional charge.
Tips: Tips are included on your bill at the end of your trip as a convenience, so be aware of this. If you would like to adjust the amount of tip given to your servers and housekeeping you absolutely can. Just visit Guest Services and they will gladly adjust your bill.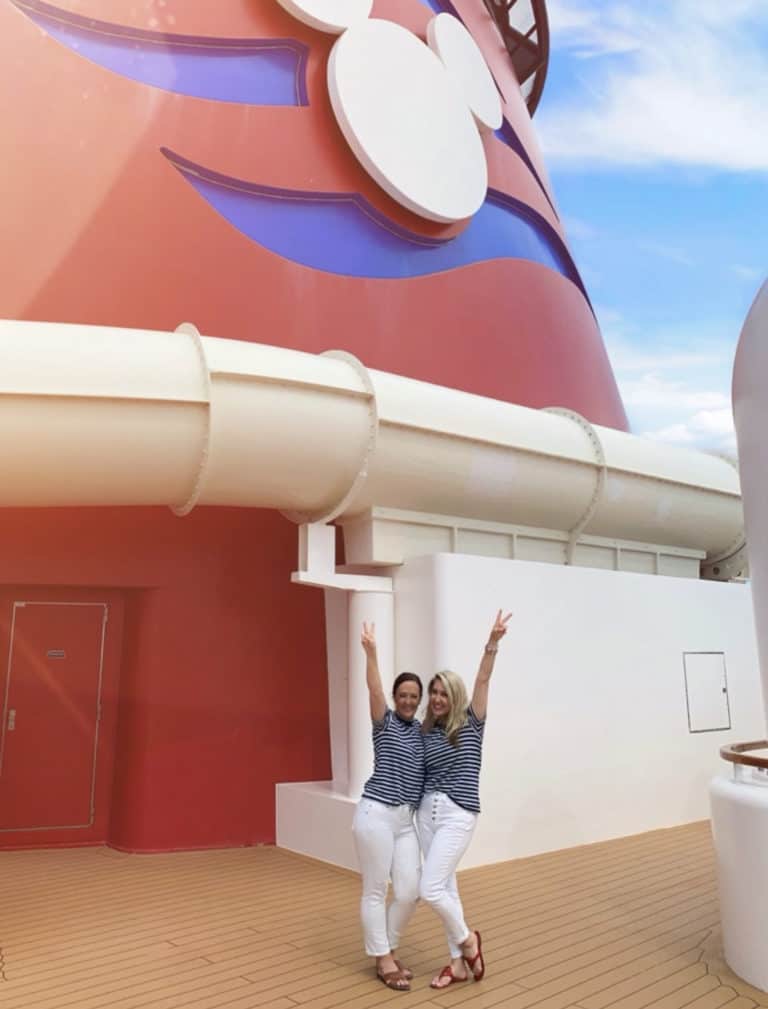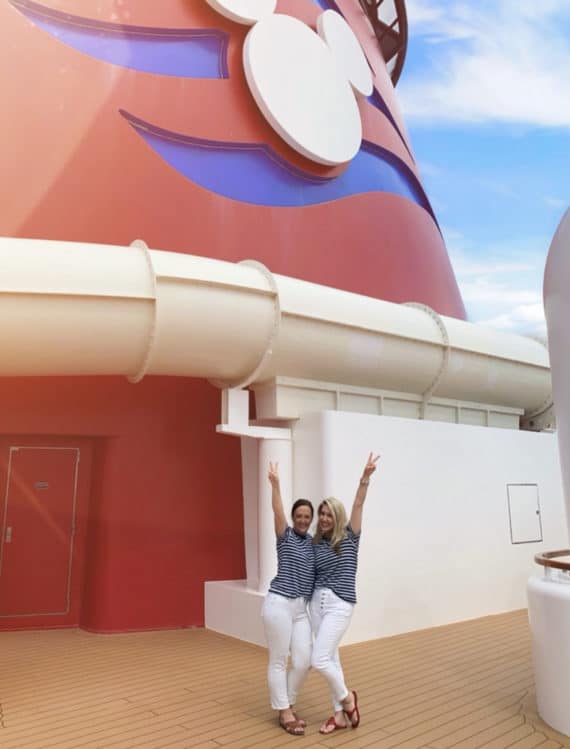 I love Disney Cruises and will absolutely be planning another one soon with my family! Hope I covered all your questions about what to expect on your cruise. If not, leave me a comment and ask away! I will do my best to answer any additional questions you have!