A little break from recipes today with a short list of some things that I think would be a great gift for the mom in your life!!
If you missed my Quarantine Favorites post from last week, make sure to check it out for more gift ideas!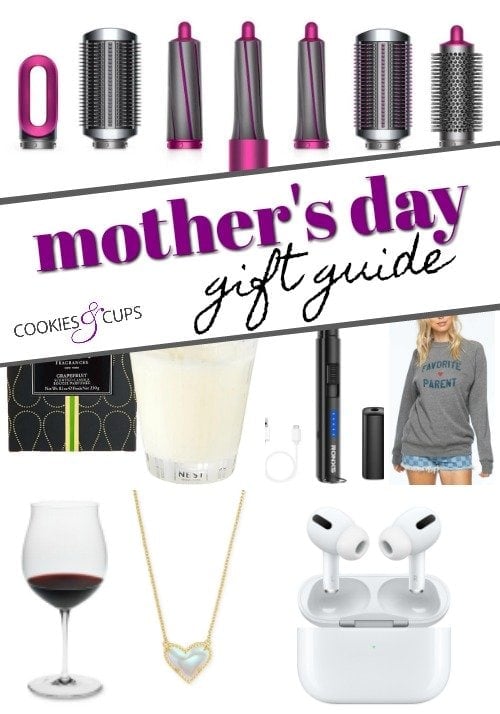 Hi friends!! Hope you are all doing well! We are currently going into our 7th week of being quarantined. It's gone by both slowly and quickly.
If you would have told me 7 weeks ago that I would have only left the house a handful of times in 7 weeks I wouldn't have believed you. But here we are. We're staying the course and doing what we need to do, so hopefully sooner rather than later it will be safe for us to resume a semi-normal life!
With all that said, looks like I will be spending my Mother's Day this year at home! Which is ok…we're usually at a soccer game on Mother's Day, and I do love that, but there's always next year!
Mother's Day Gift Guide!
I thought I would pop in with a few ideas of things that I am loving for Mother's Day Gift Ideas! It might be a tough year to think of things, since life is a little different right now, but here are a few things that I love!