I made cookies this weekend.
They are of the carrot cake variety.
I made them out of a cake mix, because you all seem to love cake mixes.
And I'm here to please.
Also, I made cream cheese frosting.
Of the white chocolate variety.
I made it from a tub of flavored cream cheese.
You will love me for it.
Make these Cake Mix Carrot Cake Cookies.  Eat them and feel happy because they have vegetables in them.
Actually they have grains, dairy and vegetables…so it's basically a meal.
You're welcome.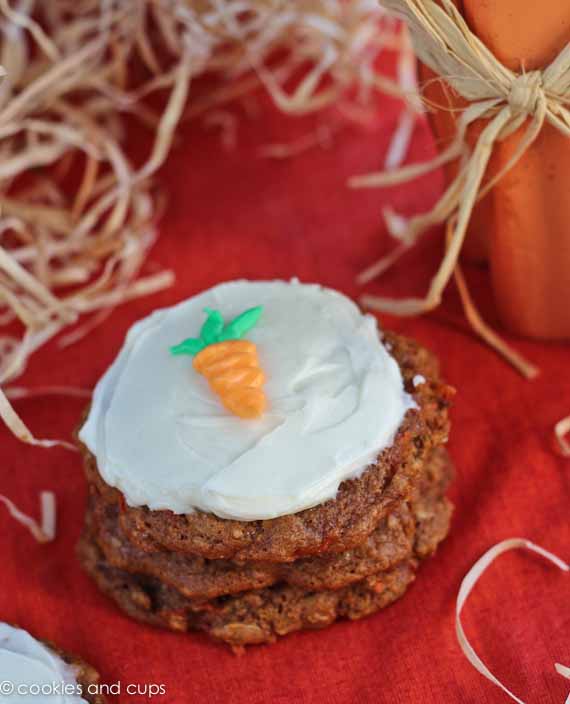 Let's begin.
You'll need this cake mix…
The mix comes with a pouch of dehydrated carrots and raisins.
You'll need to soak them so they come back to life.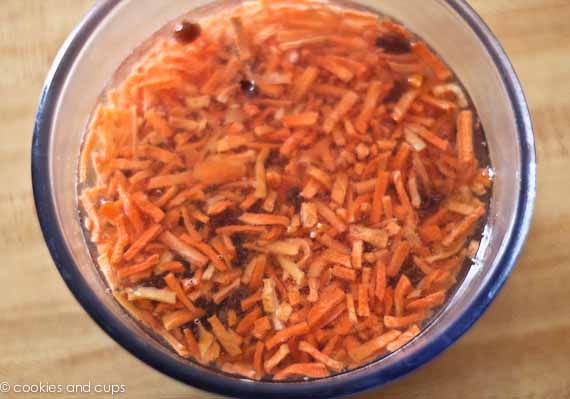 When they are alive again, drain the water…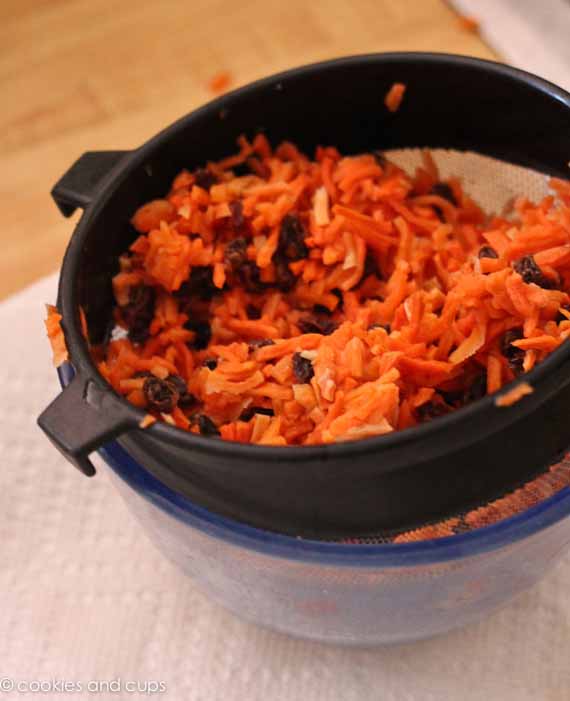 Mix up your cake mix, eggs and butter.  Then add some oats and finally your carrots and raisins.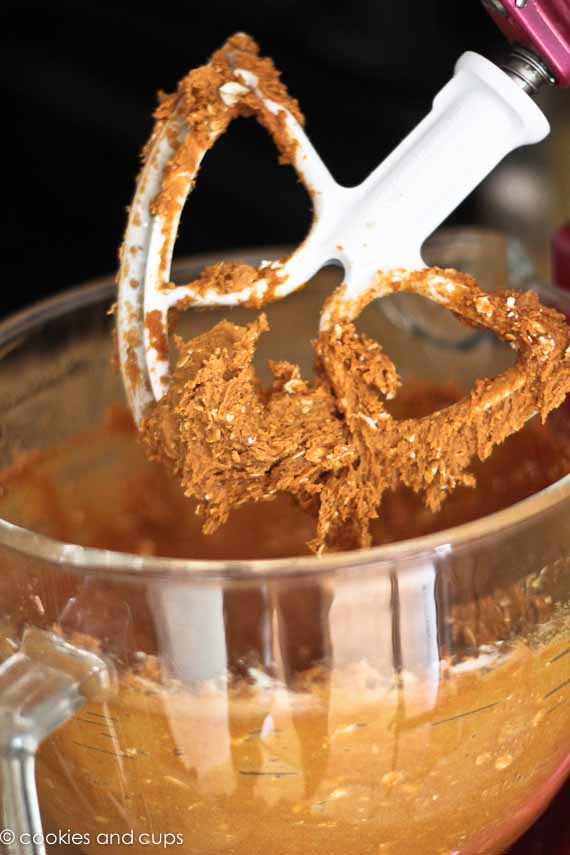 Scoop the batter out in tablespoon sized portions and flatten the dough with the back of a spoon.  The batter won't spread too much.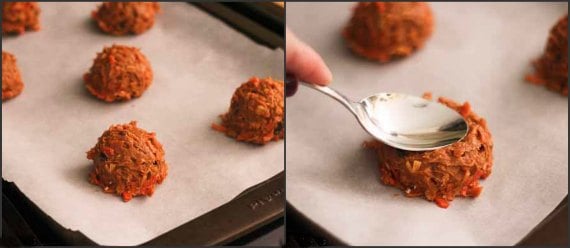 The cookies should be about 2 inches apart.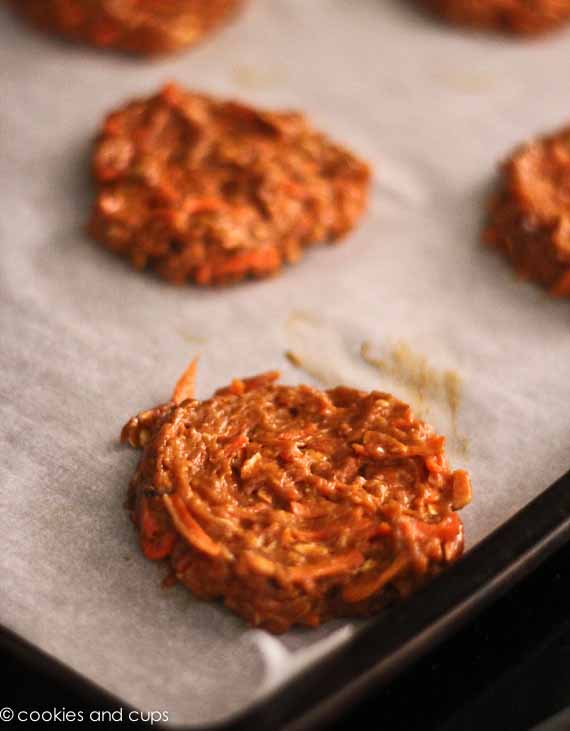 Bake them up and frost them with delicious cream cheese frosting made with this…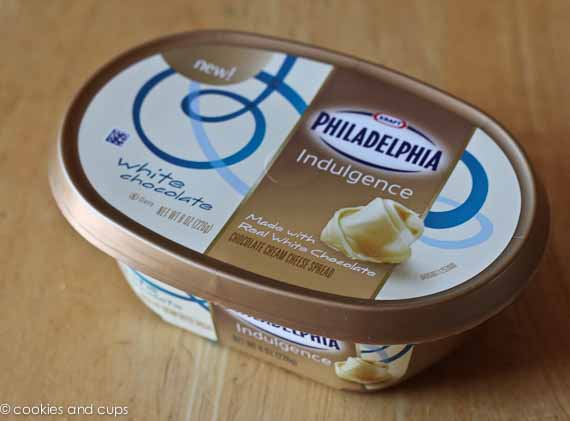 And remember they are basically a balanced meal, so I say eat 2!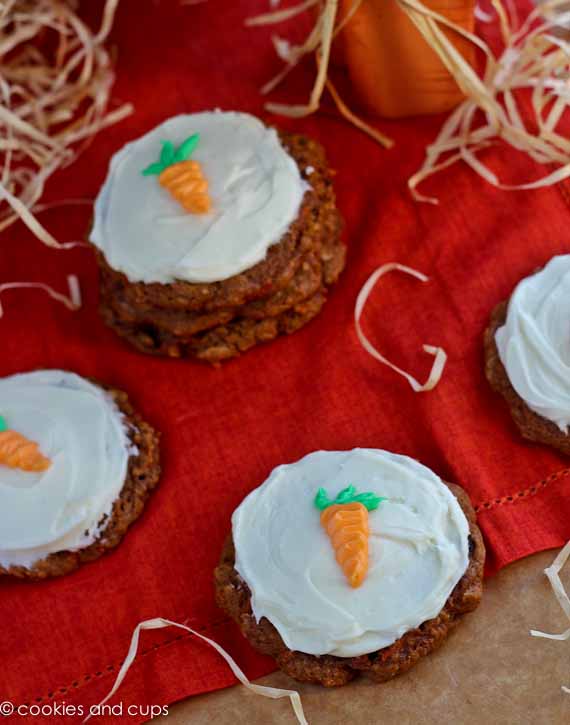 Print
Print