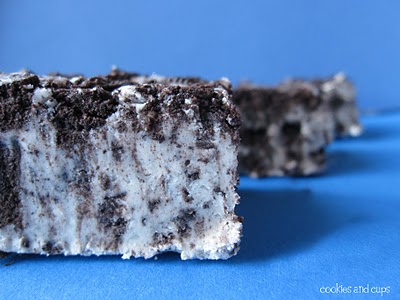 This post is dedicated to all of you who read my silliness day after day.
I especially love the comments and the emails that I get.
99% of the feedback I get from you is so inspiring…and even that last 1% is appreciated, because I feel that even if you have a negative opinion to share, you still have an opinion about me and that's something, isn't it!?
So, to thank you all, I have the perfect Christmas present for you from
CSN stores
.  I know you guys are all familiar with CSN…you can get everything from a Panini Press to
leather messenger bags
.  Without a doubt you can find the perfect gift for either yourself or anyone else in your life!
One thing I love getting from y'all is requests…
I got an email from a reader named Callye a few weeks ago asking if I could post a recipe for a certain kind of fudge.
In the words of Barney Stinson…"Challenge accepted"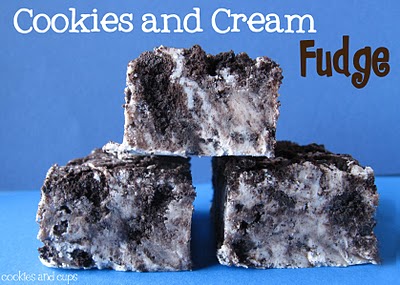 Here's my version of Cookies and Cream fudge:
3/4 cup butter
2/3 cup sweetened Condensed milk
1 cup Marshmallow Fluff
1 t. vanilla
2 cups white chocolate chips
2 cups crushed Oreos (about 30)
1 cup coarsely crushed Oreos (about 15)
Line 9×9 square pan with foil and spray with cooking spray evenly
In a medium saucepan combine butter and sweetened condensed milk.
Heat over medium heat until mixture is boiling, stirring constantly.
Continue to stir while boiling for 2 minutes.
Remove from heat and stir in Fluff, white chocolate chips, vanilla and 2 cups crushed Oreos.
Spread into prepared pan.
Now sprinkle 1 cup coarsely crushed Oreos on top and press gently into fudge.
Chill for 1 hour and cut into squares!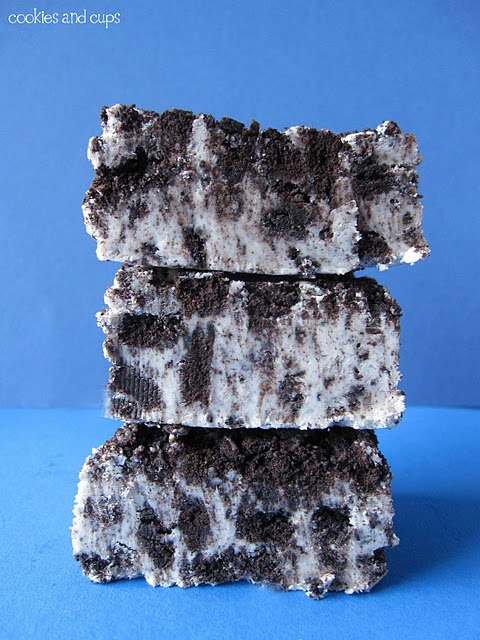 Now,  to the free stuff.
How about $180 to spend on whatever you want over at
CSN Stores
?
$180 !
All you have to do is leave a comment.
That's it.
You could tell me what you would buy.
You could tell me what you love most about me 😉
You could tell me what you ate for lunch yesterday.
Just leave a comment and make sure you leave me a way to contact you…we are all busy this time of year so please don't take me away from wrapping my children's presents to search for your email address.
While I would LOVE it if you tweeted, facebooked, liked or followed me I'm not gonna make you.
But you could.  It's the holiday season after all 🙂
So leave a comment and cross your fingers!
Good luck!