Cookies and Cream Marshmallow Bars are the easiest no bake bars ever! These easy bars are even made in the microwave which makes them perfect for last minute sweet treats!
I partnered with my friends at Campfire® Marshmallows for my time in developing this recipe and post. Thank you for supporting the brands that make this website possible.
Isn't it great when you can put together a sweet treat that looks OH so pretty, is CRAZY easy, and is one of your kids favorites in literal minutes? These Cookies and Cream Marshmallow Bars are one of my favorite simple desserts to make. They look so cute on a holiday baking tray, are perfect for gifting, or are an amazing party treat. Whenever I make these, people always rave about them, I almost feel guilty how easy they are!
This is the 5th day of my 12 Days of Christmas Cookies series and I am having so much fun! I hope you are loving the recipes that I have shared so far and have so many more fun ones to come! If you missed any of the first days of cookie recipes, I am recapping them at the bottom of this post!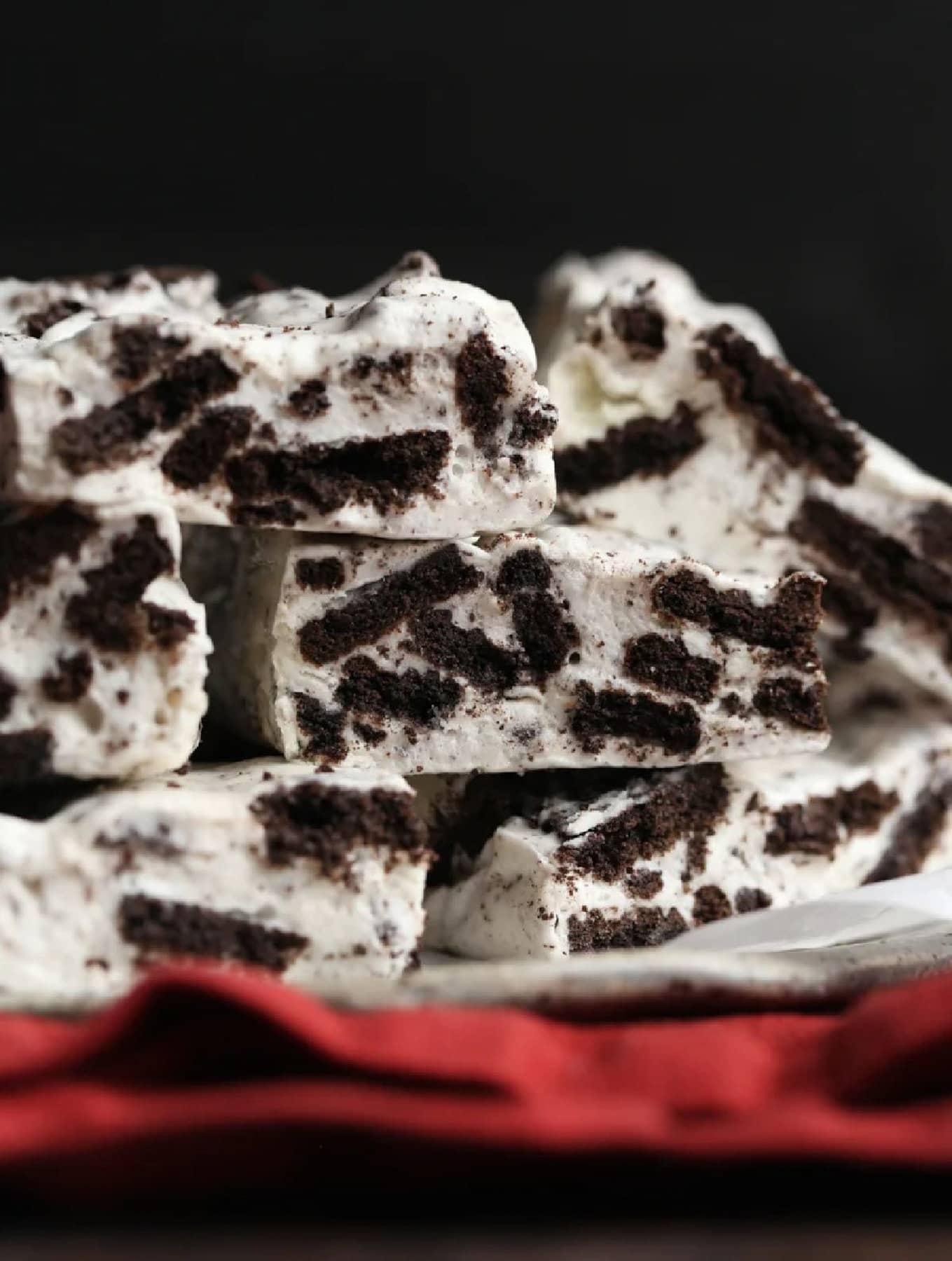 Oreo Marshmallow Bars Are 3 Ingredients
Using marshmallows in my holiday baking has become a staple. Whether it's using the mini marshmallows on a gingerbread house to decorate it, or using them in my favorite Rice Krispie Treat Recipe, they really do add fun to every occasion. In the past we have hosted cookie decorating parties around the holidays and the marshmallows are always the first decoration to be used! You can find more fun marshmallow ideas on Campfire® Marshmallows Instagram.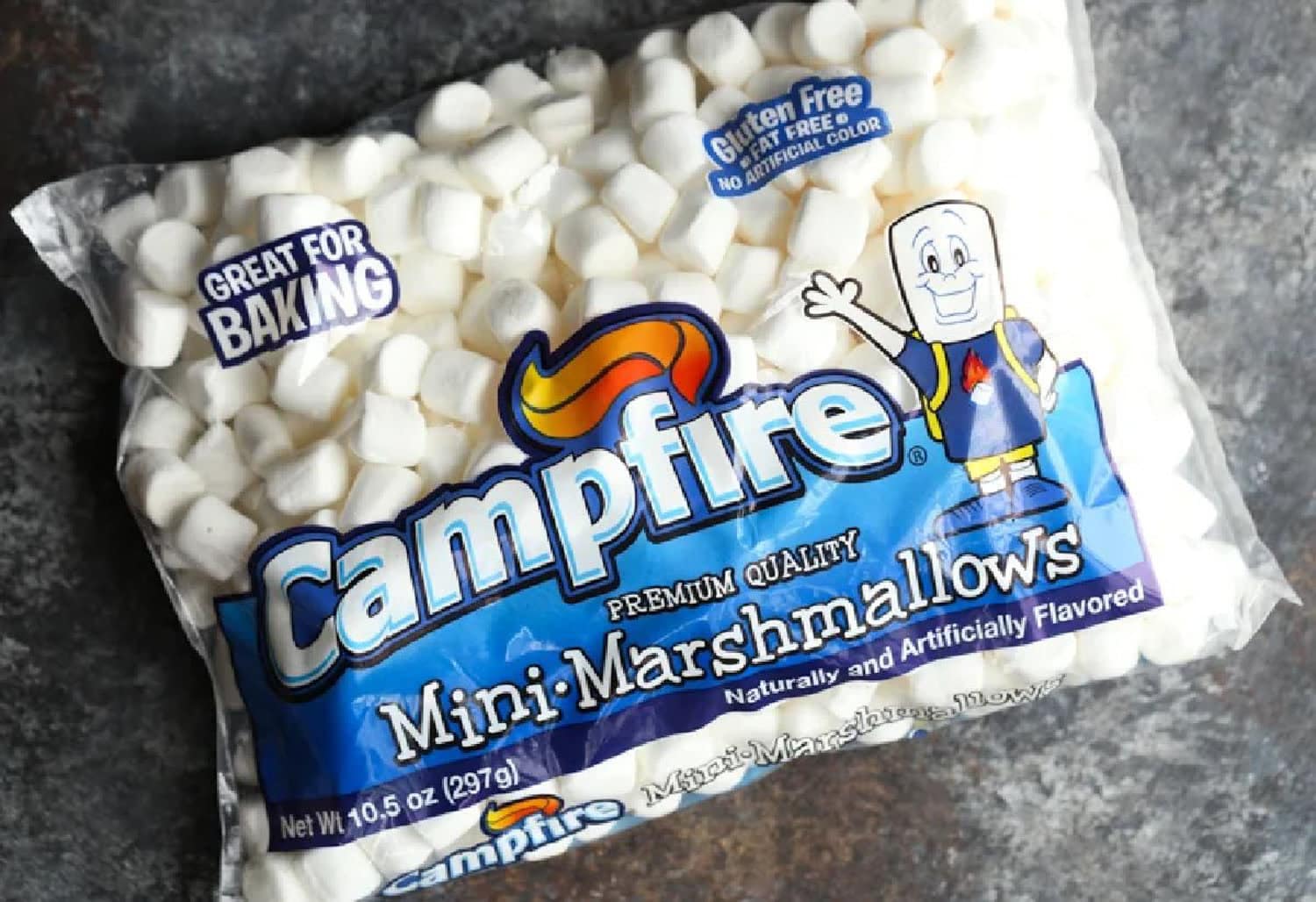 How To Make / Instructions
Just place your marshmallows in a large microwave safe bowl, along with 1 tablespoon of butter. I used Campfire® Mini White Marshmallows in this recipe. They melt quickly and taste delicious!
Microwave the marshmallows in 30 second increments until they are puffed and smooth when stirred. Then stir in your chopped chocolate sandwich cookies.
Press the mixture into a greased pan and let them cool before cutting into pieces!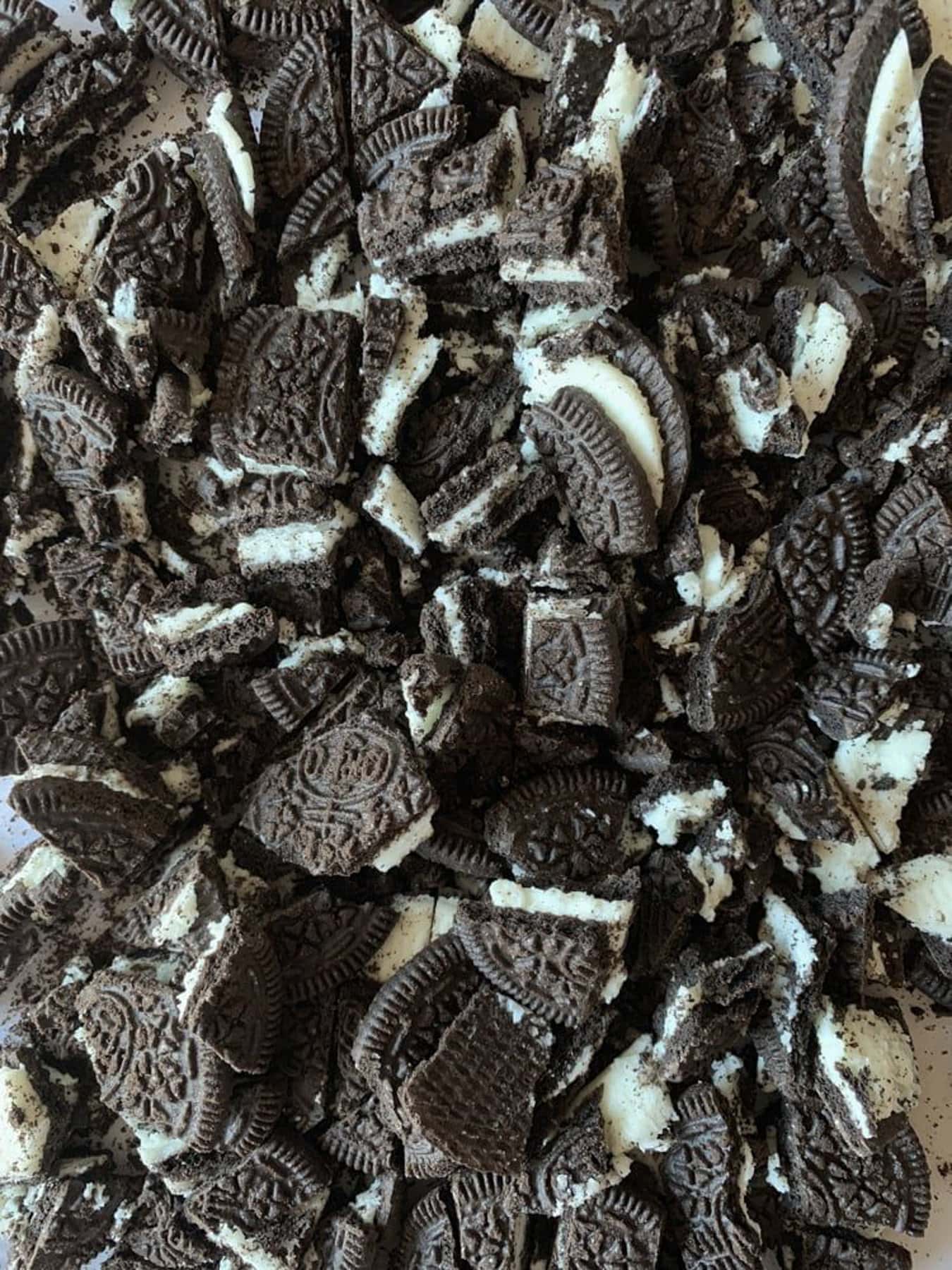 How To Store
I get this question a lot with cookie and bar recipes…and unfortunately you cannot freeze these bars. The marshmallow will get very sticky when it thaws out and they just aren't good. Luckily, though, this recipe can be made so quickly you won't need to worry about making them ahead!
If you cut these Cookies and Cream Bars into pieces before they have cooled and set completely, they will be soft and a little gooey…which isn't a bad thing! BUT if you wait until they set up completely, they will get firmer, but not hard, perfect for gifting and stacking!
This no bake "cookie" recipe is one you will be making for years! And I love the idea of making these with all different flavors or Oreo cookies to switch up the flavors!