No Bake Coconut Praline Cookies are out of control delicious. The texture, the flavors, the sweet brown sugar flavor…it all comes together in a sweet no bake cookie!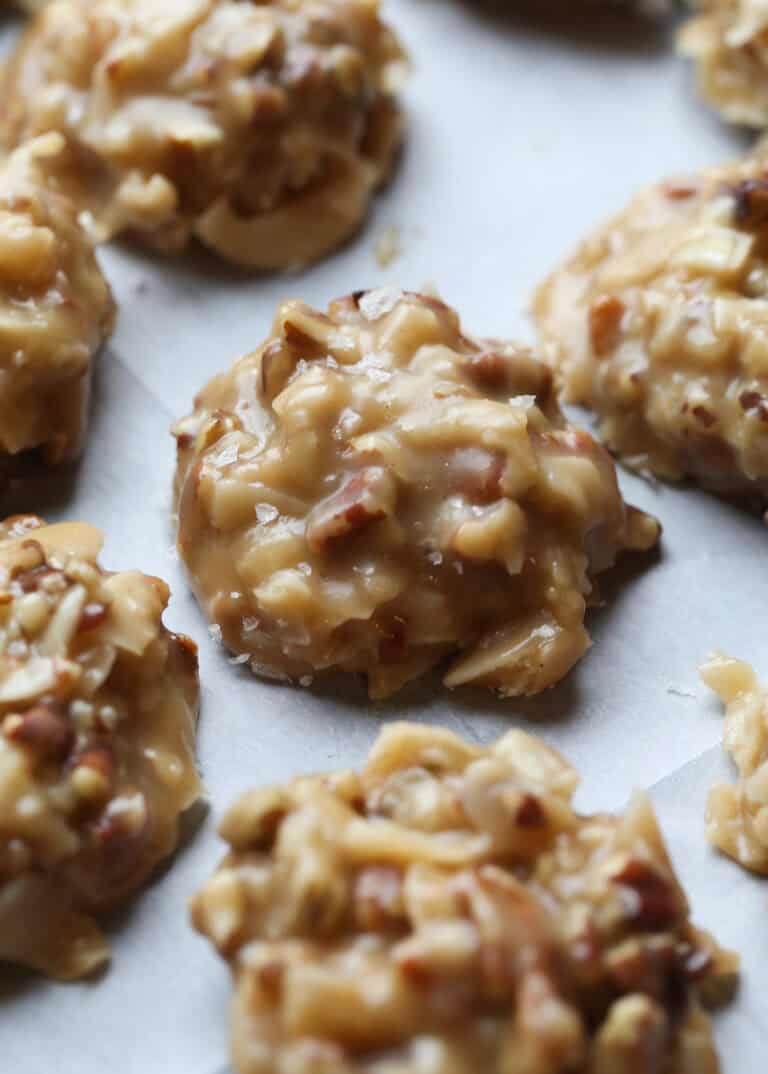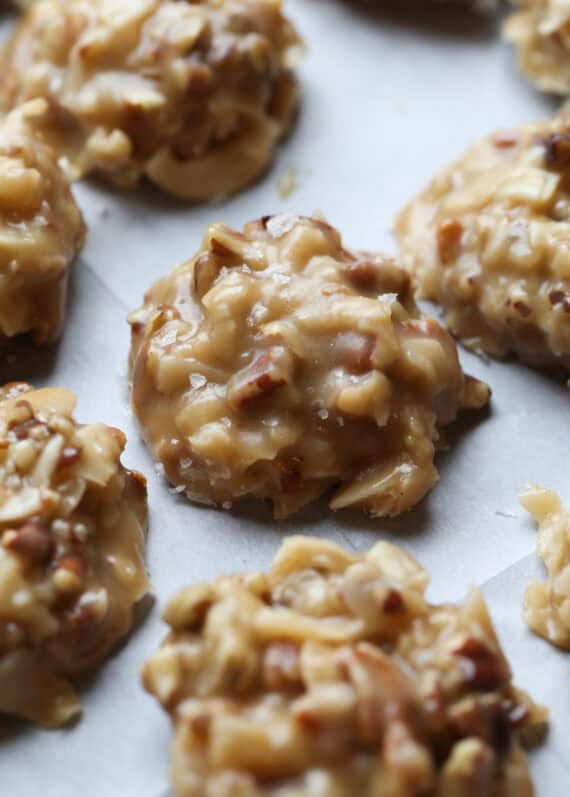 So here we are…another recipe for not only brown food, but brown food that contains nuts. Who even am I right now? Last week I introduced you to Southern Pecan Bread, which is OMG GOOD. Today, we're talking about another pecan recipe…the No Bake Coconut Praline Cookie.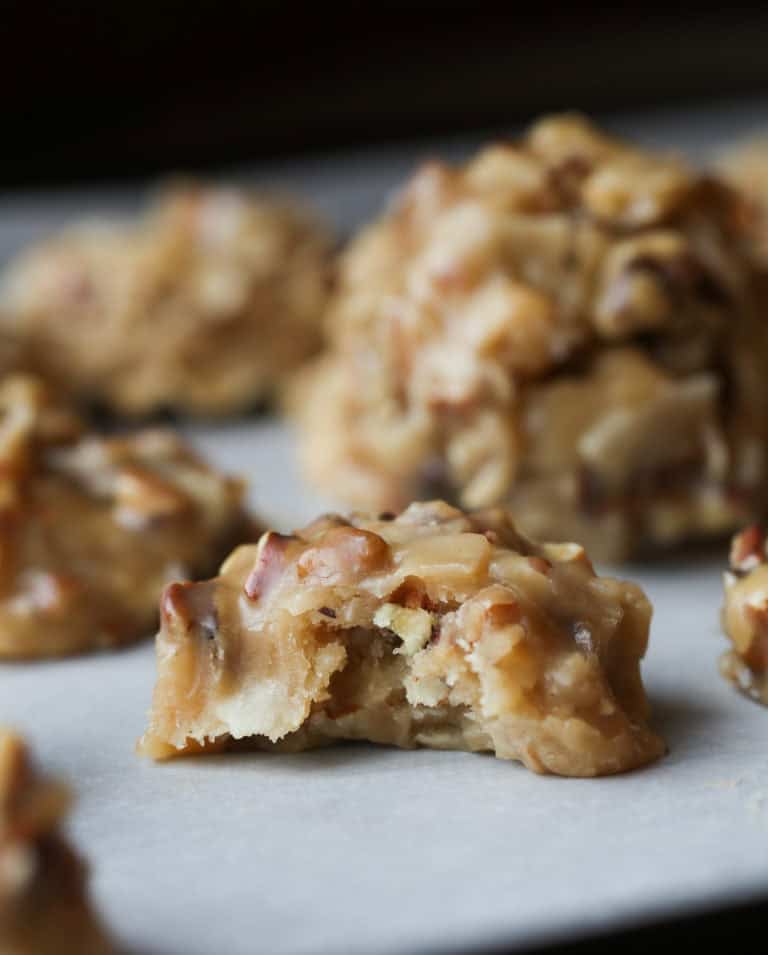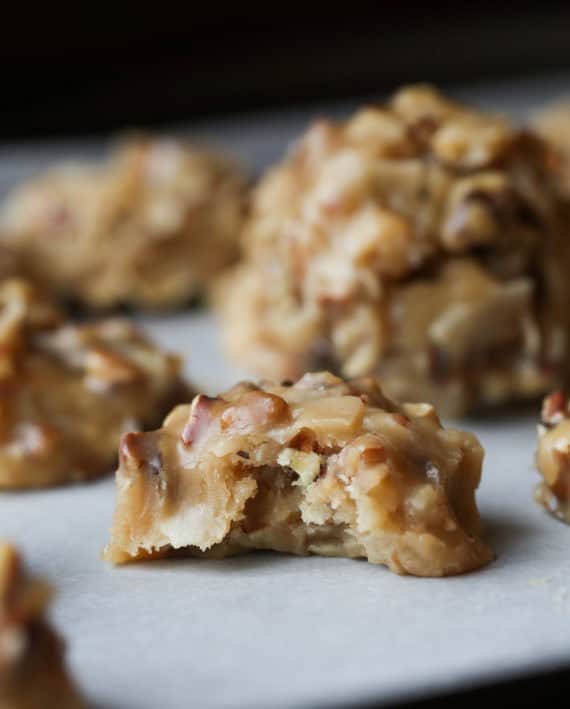 Once upon a time I was all, NO NUTS EVER I HATE NUTS! And now, I'm a little more like, Hey Nuts, you're good some of the time, just not in a chocolate chip cookie.
I've softened in my old age.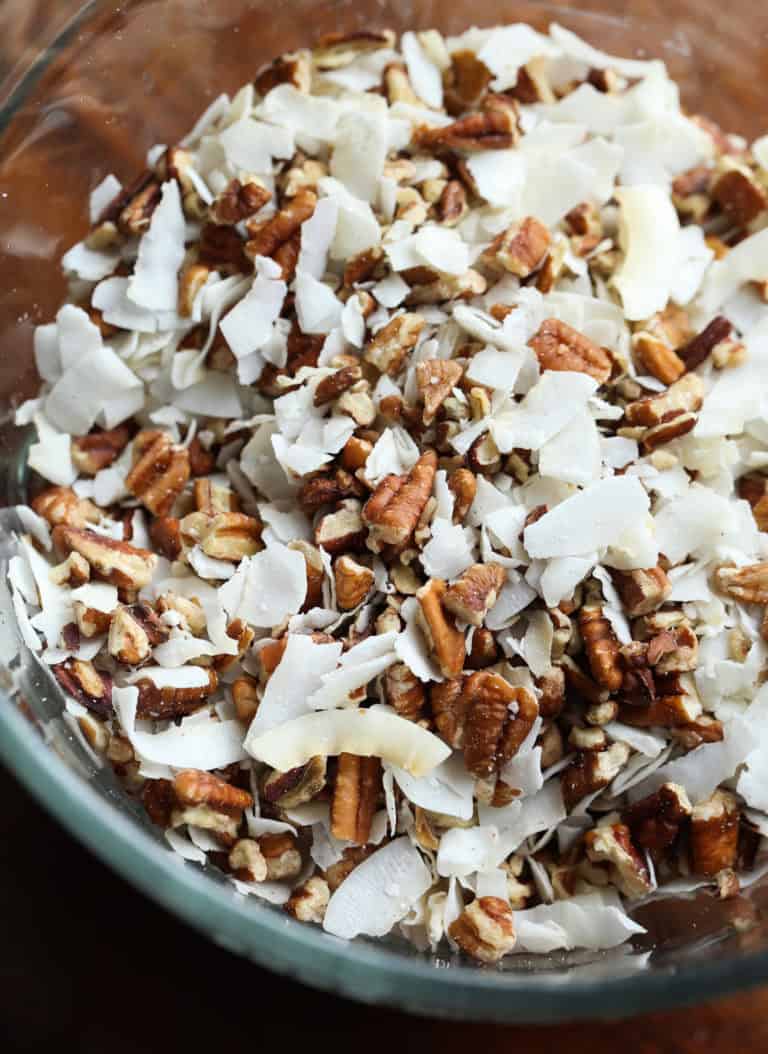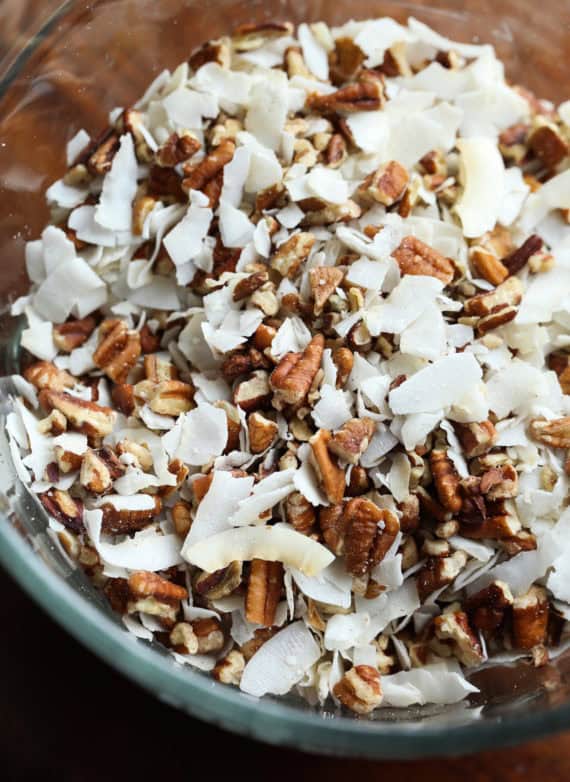 A trick in my recipe is that I like to use unsweetened coconut flakes. There is plenty of sweetness in the sugar mixture that binds the cookies, you don't need the extra sweet in the coconut as well. However, if you are all aboard the sugar train, feel free to sub in sweetened flaked coconut for the unsweetened!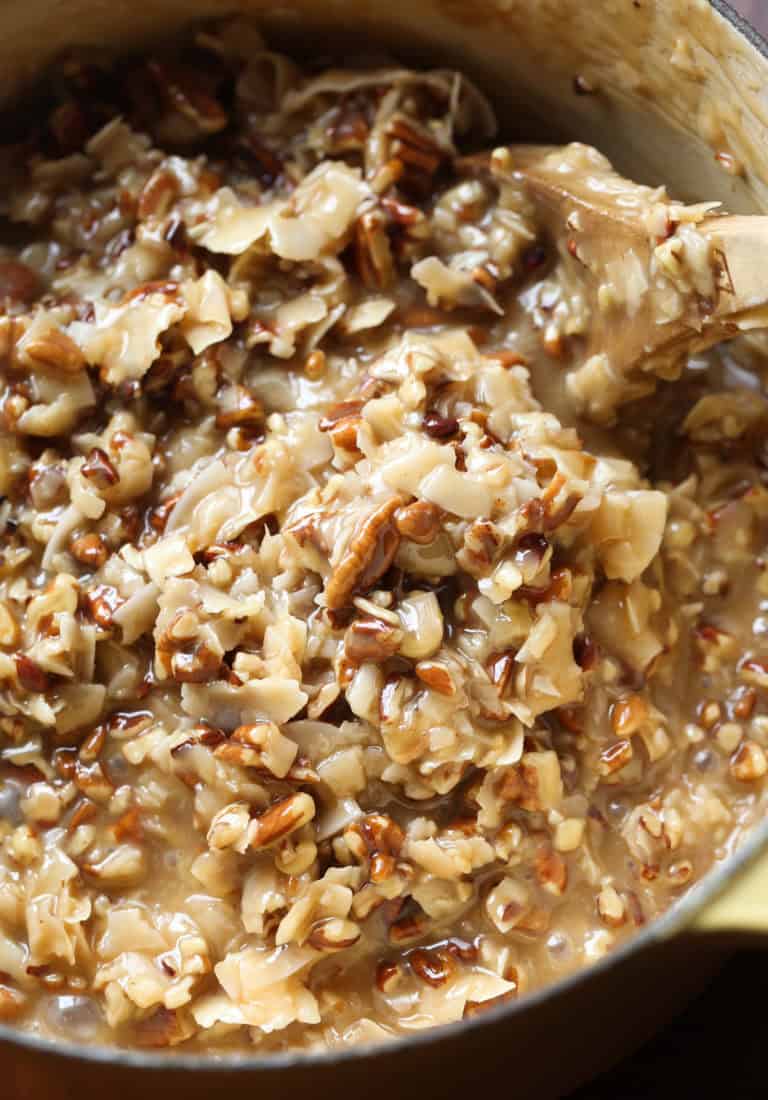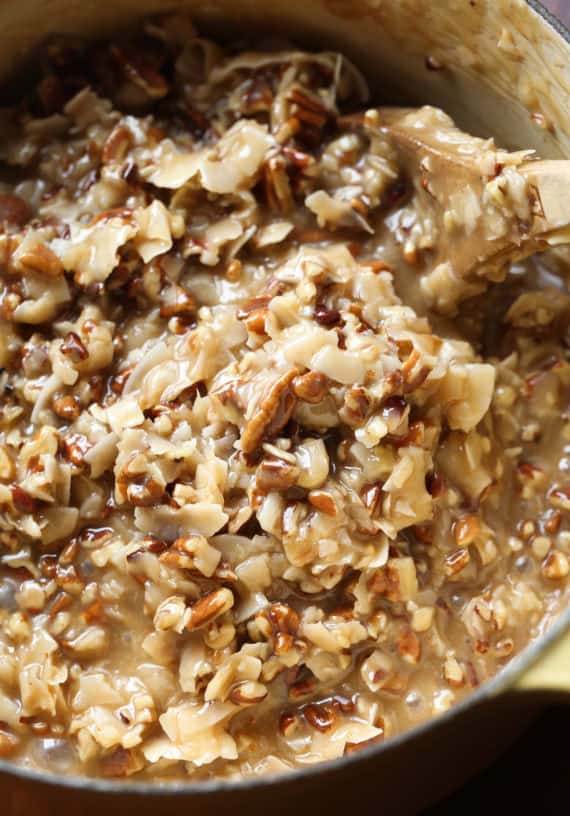 I also like to use a healthy sprinkle of sea salt to balance the sweetness. The recipe calls for 1 teaspoon, which is a great place to start, but you can always add a little extra if salty/sweet is your thing!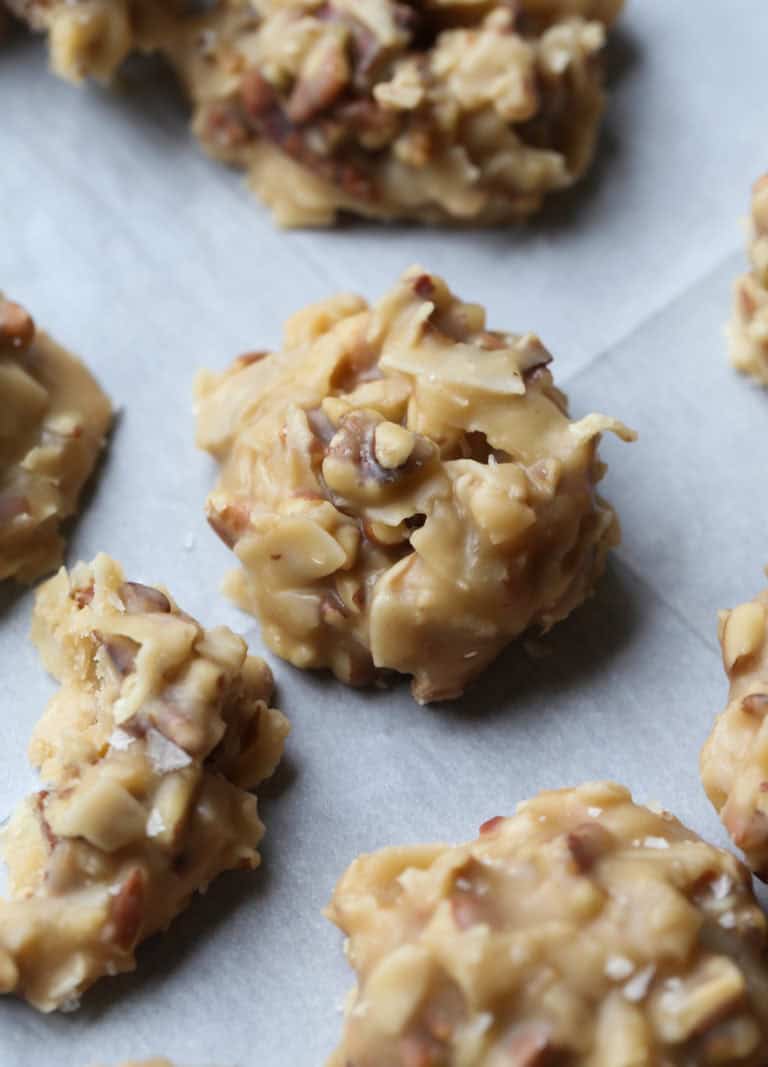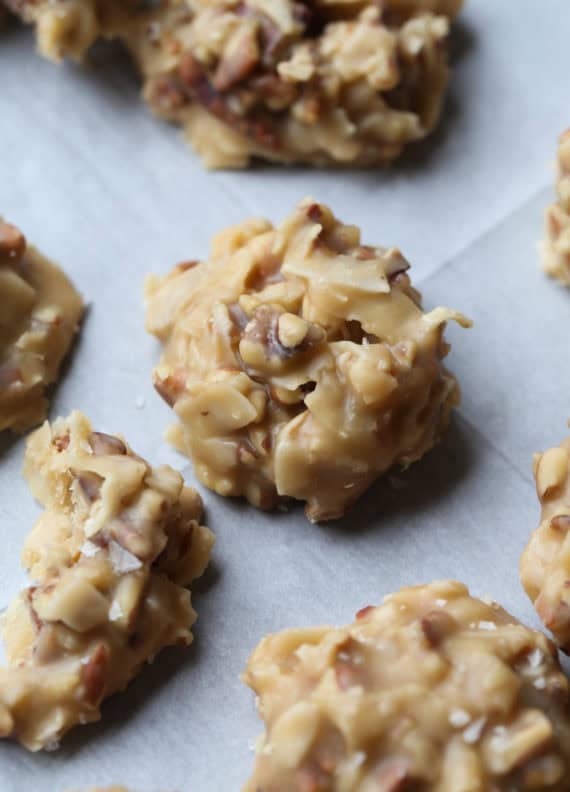 When they completely set they will be matte and opaque, but I can never seem to wait until they set up completely. I just love these SO so much!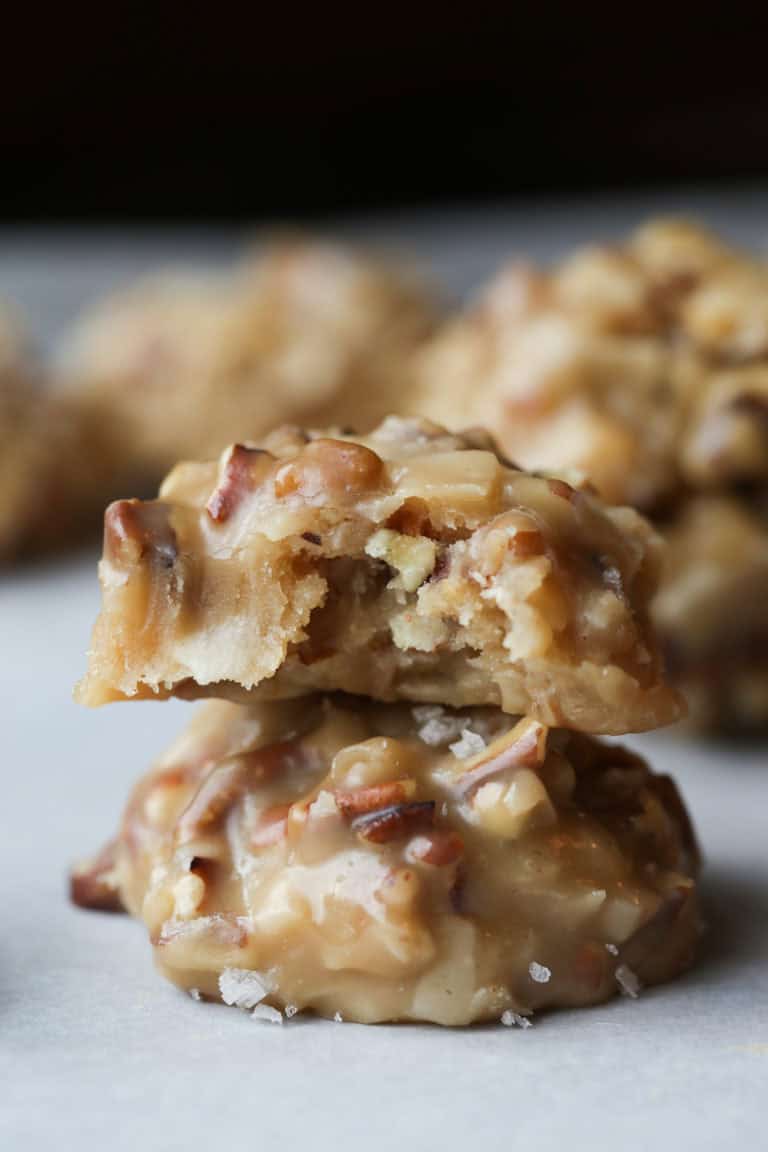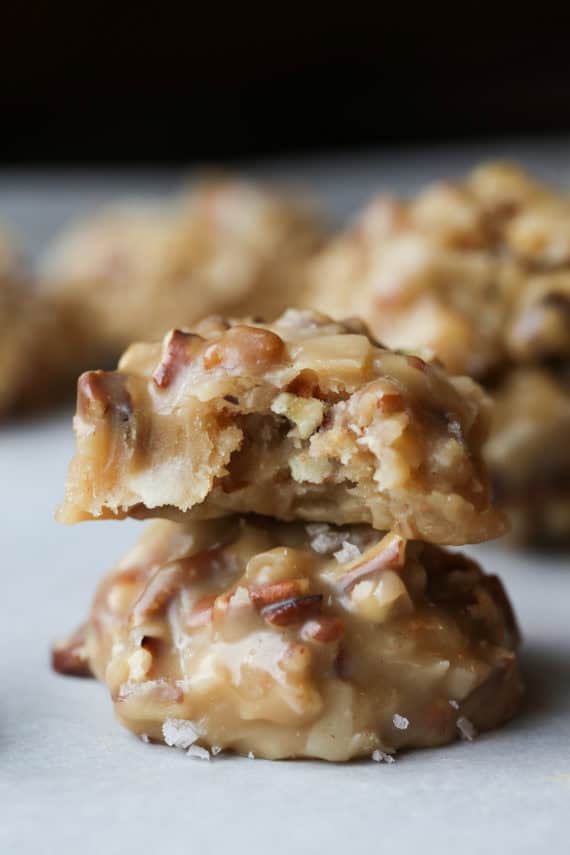 For the FULL RECIPE for these No Bake Coconut Praline Cookies hop over to Imperial Sugar, whom I partnered with on this fantastic cookie. Their sugar is THE BEST!