This Copycat Do-Si-Dos Recipe is my take on the popular Peanut Butter Sandwich Girl Scout cookie. The homemade version leaves the cookies slightly softer and the filling WAY more creamy!
Click HERE for the FULL RECIPE!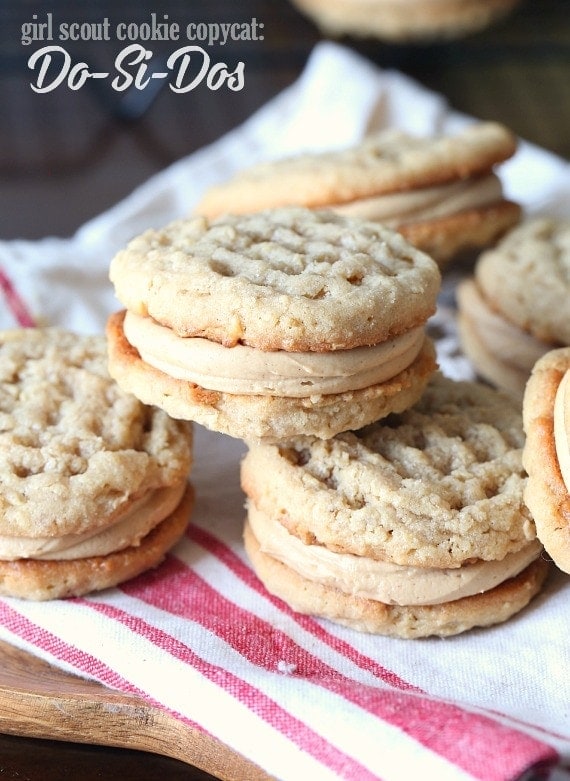 Oh yes, Girl Scout Cookie season is upon us. I am sure you have some boxes right now in your pantry! We honestly love them all…except maybe the Trefoils. Do people really buy those?
Anyhow, I decided to make a version of one of our favorites, the Do-Si-Dos, at home. And the results are OUTSTANDING!
Do-Si-Dos are 2 oatmeal peanut butter cookies with a layer of peanut butter cream squished in between. One thing I don't love about the Do-Si-Dos is that they are super crunchy. I prefer a softer cookie with (shocker) a larger dose of creamy filling.
I feel like we may be on the same page on this one. AmIright?
ps – if you like the crunchy cookie better just bake this recipe 2-3 minutes longer and voila!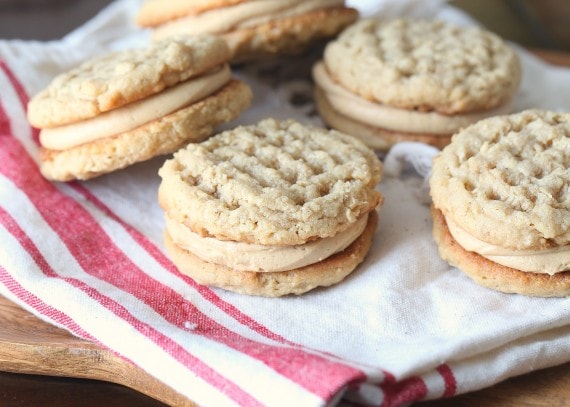 To achieve the authentic look of the Do-Si-Do I used a meat mallet to make the indentations in the top of the cookie as soon as they came out of the oven! Just press gently! If you don't have a meat mallet you can leave them plain (totally fine) or criss-cross fork impressions, like a regular peanut butter cookie.
The filling is a creamy, buttery peanut butter frosting that is silky smooth! Add as much or as little as you like!
More is better.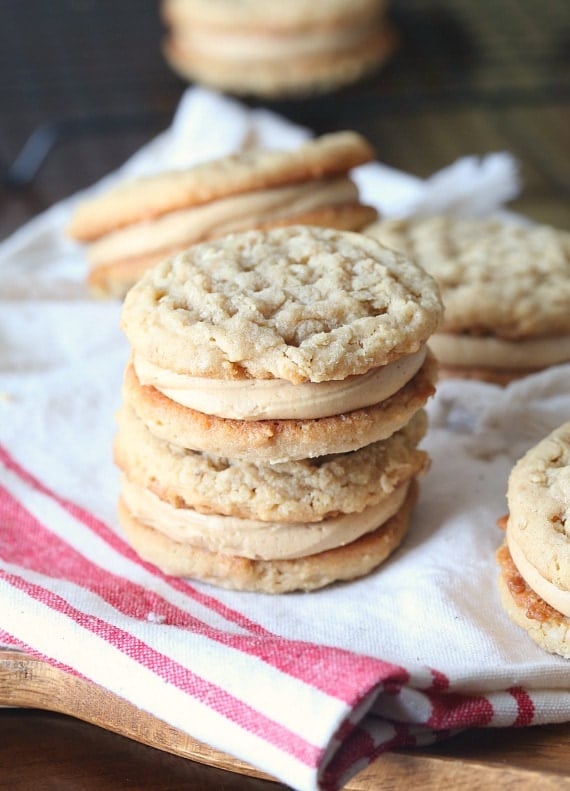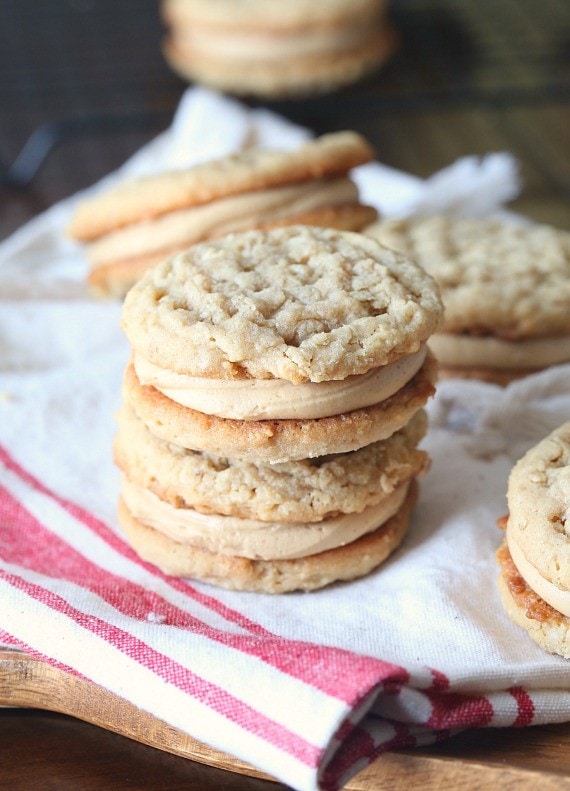 We LOVE these cookies at my house!
Hop over to Imperial Sugar for the FULL RECIPE!