Imagine this – fudgy, decadent brownies filled with chunks of chocolate chip cookie dough and topped with a melty chocolate chip cookie. These Double Chocolate Chip Cookie Dough Brownies are about to blow your mind!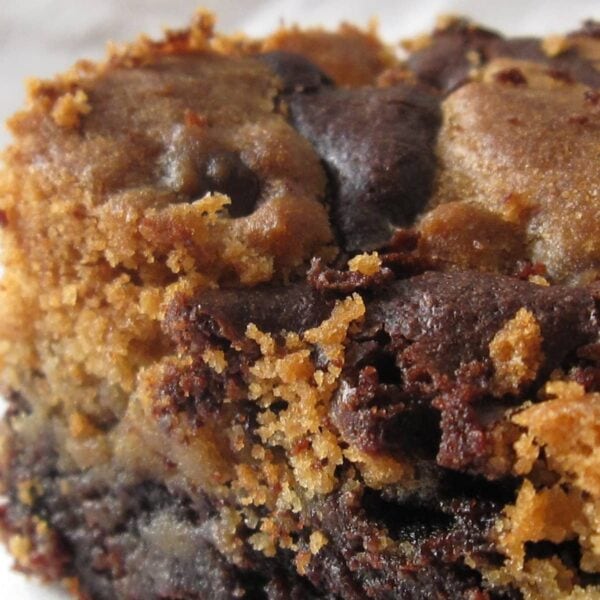 The Ultimate Chocolate Chip Cookie Brownies
Here are some brownies that I made last week. Haven't had time to post because I have been pretty busy with orders (YAY!), but they definitely deserve some love because they were gooood.
These brownies were the comeback of the Cookie Dough Bites, my first go-round with this little sweeties was a success, so why not?!?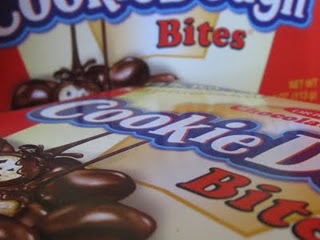 I used my favorite brownie recipe and some leftover cookie dough for these, so I won't bore you with the particulars, but to the brownie batter I added 2 "movie theater" sized boxes of Cookie Dough Bites (4 oz. each). Like I said the last time I used these…alone they are "ehhh", but baked into something = pretty darn delicious!
Quick directions:
Mix in 2 (4 oz) boxes Chocolate Chip Cookie Dough Bites into your brownie batter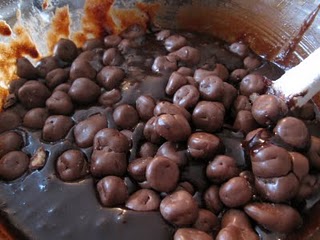 Pour batter into greased 9×9 pan and drop rounded teaspoon-ish sized scoops of cookie dough all over the top of the batter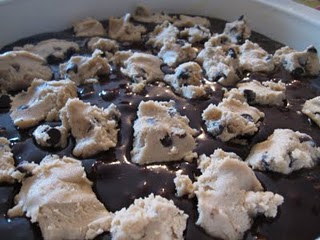 Bake according to brownie directions.
I love adding cookie dough to brownie batter and using the "Bites" adds to the brownie in a small but delicious way!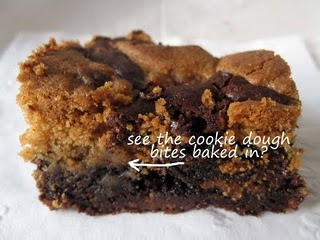 YUMMY!