These delicious brunch recipes are not only quick, but crowd pleasing! This will be my Easy Easter Brunch Menu!
Brunch always seems like such a fancy meal. Or a meal that you only eat if you live in a city. Is that weird that I think of it like that?
I really never make brunch at home, which is strange because it seems like the perfect solution to weekend breakfasts! Let's eat a bit later and pack in 2 meals at once. It's actually pretty efficient if you ask me!
Anyhow, the one day of the year that we always eat brunch is on Easter. And with a little help from the folks over at Betty Crocker, I have come up with my Easter brunch menu. I already have most of the ingredients currently in my kitchen and with a little planning I will have more time to hunt for Easter eggs with my kids than be stuck in the kitchen preparing food!
First up is this ridiculously delicious Blueberry Coffee Cake.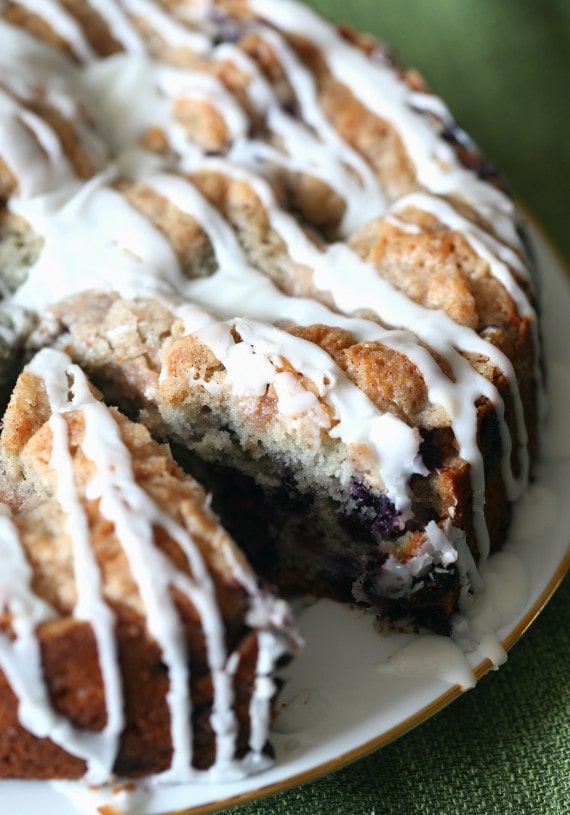 It's like a giant blueberry muffin! The recipe is very easy to follow and can absolutely even be made the night before to free up even more time in the morning!
I did use all butter in the recipe instead of shortening, but that's the only adaption I made. It baked up perfectly soft and packed with blueberries. My kids loved it!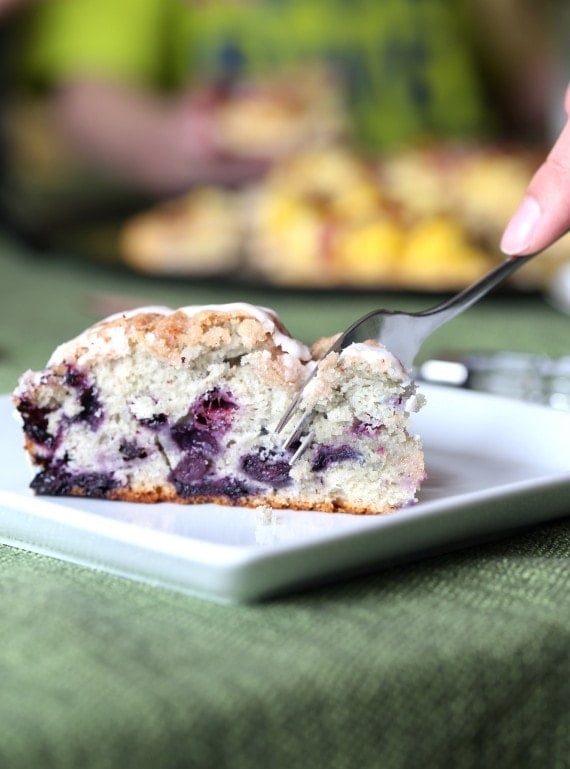 I also am planning on serving this crazy good Breakfast Pizza! I adapted the recipe a little bit, so I'll share my version of the recipe with you.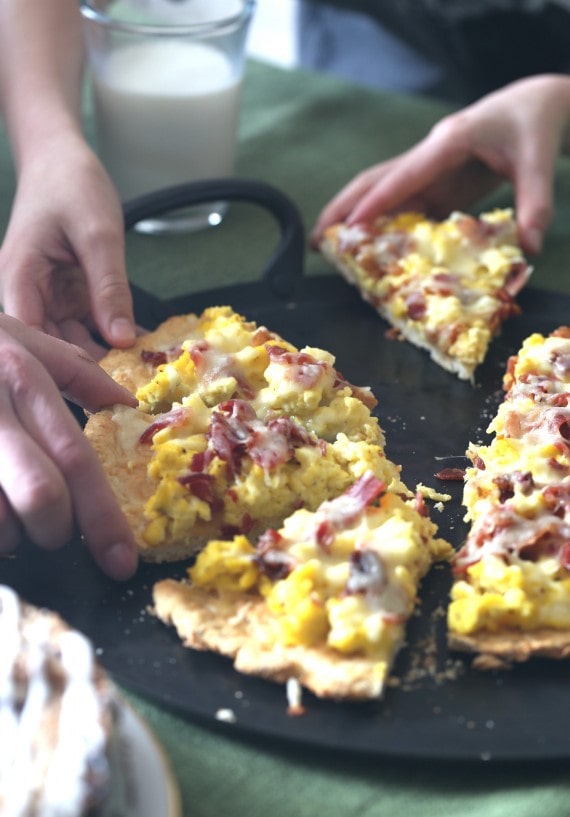 My kids go crazy for this recipe, which is not only a stunner, but it's also made in under 30 minutes using Bisquick in the crust!
I hope this has given you some inspiration for your Easter Brunch menu…or really for any breakfast that you want to make special!
Print
---
1 1/2 cups

Bisquick

1/3 cup

hot water

8

eggs

1/4 cup

milk

1/4 teaspoon

black pepper

4 ounces

white cheddar cheese, grated

1 cup

chopped, cooked bacon

6 ounces

mozzarella cheese, grated
---
Instructions
Preheat oven to 425°F
In a medium sized bowl combine the Bisquick and the water. Stir until a dough is formed and spread the dough onto a round baking sheet until it's 12 inches in diameter.
Bake the crust for 10-15 minutes until lightly golden.
While the crust is baking whisk the eggs, milk and pepper together. Pour this in a medium skillet over medium heat and cook until the eggs scramble, stirring frequently.
Remove this from the heat.
When the crust is done sprinkle the cheddar cheese onto the crust evenly and then top with the scrambled eggs. Sprinkle the bacon evenly on the eggs and top it all with the mozzarella.
Place the pizza back in the oven for 5 minutes or until the cheese is melted.
Serve immediately.
---
Want To Save This Recipe?
Check out more fantastic Bisquick Easter Recipes HERE. #GetYourBettyOn
And be sure to follow Bisquick on facebook, twitter, and Pinterest.
This is a sponsored conversation written by me on behalf of Betty Crocker via Burst Media. The opinions and text are all mine.
This is a sponsored conversation written by me on behalf of Betty Crocker via Burst Media. The opinions and text are all mine.