These Heart Shaped Meringue Cookies are a simple, sweet and crunchy treat to share with your sweetheart! I use my NO FAIL meringue recipe so this easy Valentine's Day dessert turns out perfectly every time!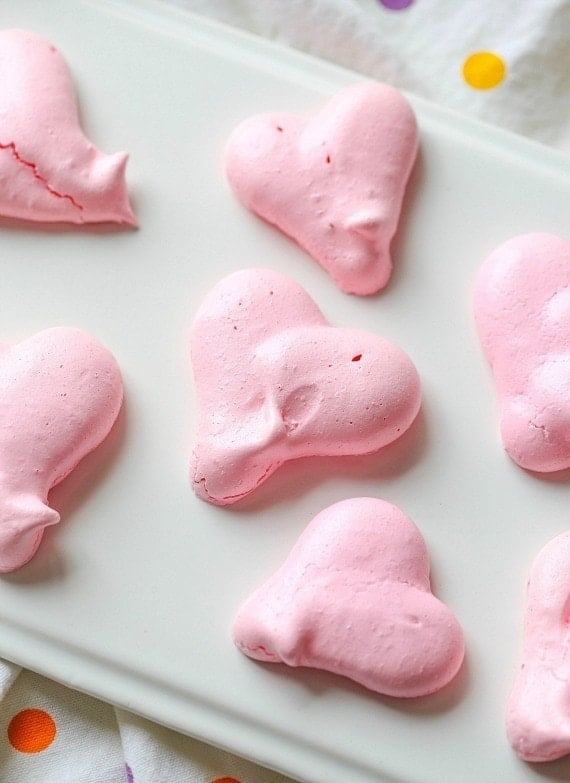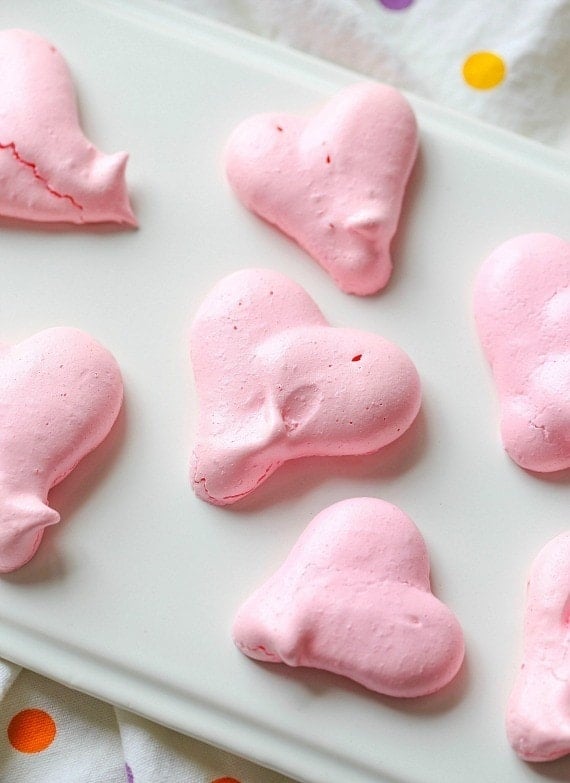 I love a meringue cookie. They're so light and crispy…naturally low in fat and just pretty! Today I've taken the cute factor up a few notches and piped my meringues into the shapes of hearts. Yes they are adorable, but they're also ridiculously easy.
I have a few tips to help make sure your meringues always come out perfectly…as long as the humidity is low!
The meringue recipe itself is super simple, with just a few ingredients. I use cream of tartar in my recipe to help stabilize the egg whites. You can tint your meringue any color and you can also use any flavor extract you prefer!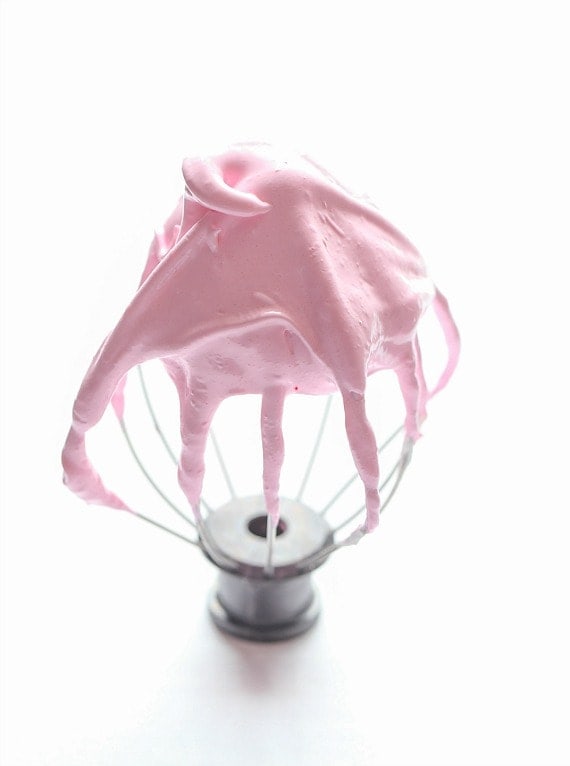 To make the meringues into heart shapes I used a large round tip in a piping bag. You pipe some of the meringue in the shape of a "question mark" and then make another backwards question mark to finish the heart. I found this technique works best to get the shape! Also, try and exaggerate the shape of the heart a bit, otherwise you will get meringues that look like triangles 🙂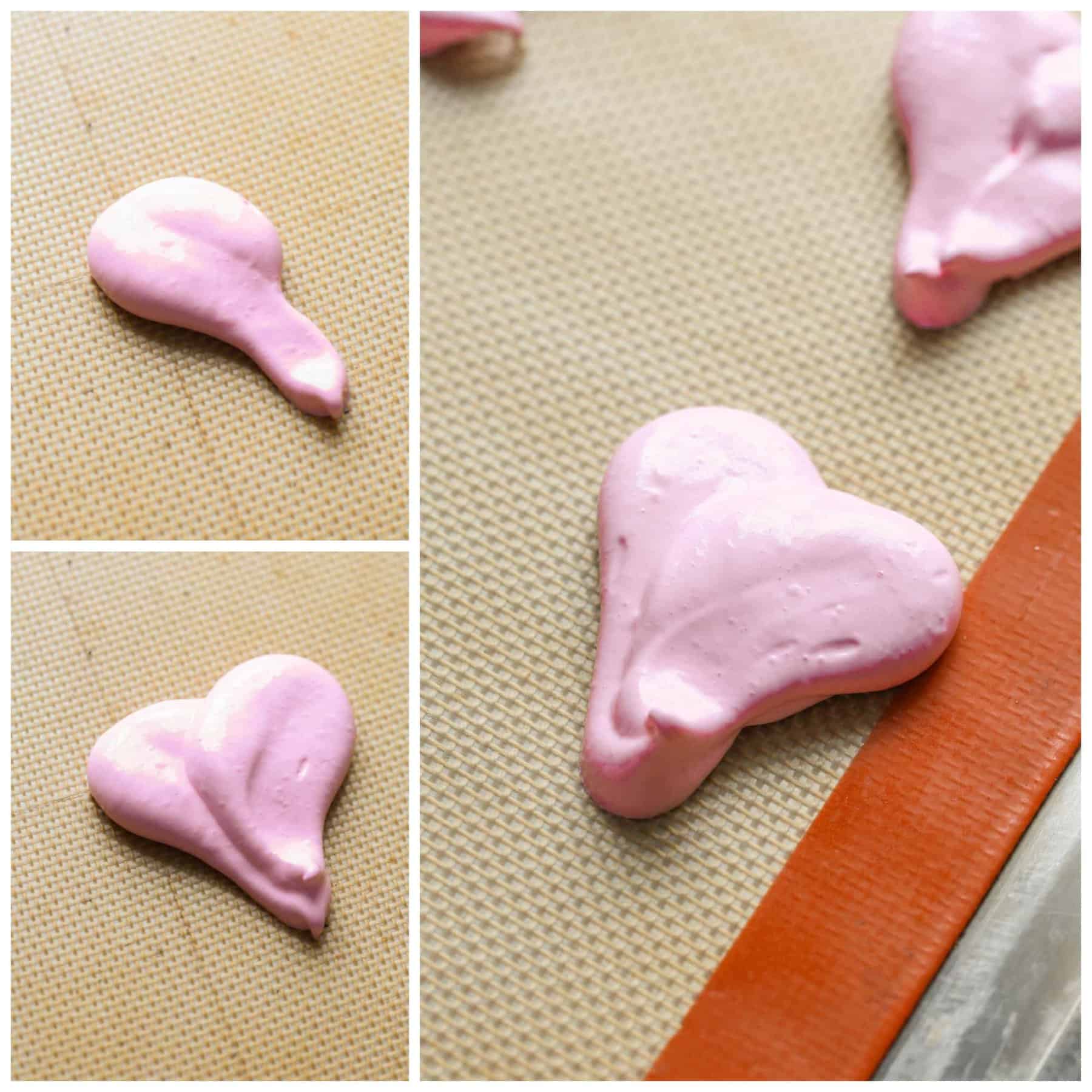 Another tip is to bake your meringues on a light colored baking sheet so they don't brown. Also using a silicone mat is your best bet. You can certainly use parchment paper, but I have the best luck at removing the meringues in-tact, as well as the most even baking when I use my Silpat!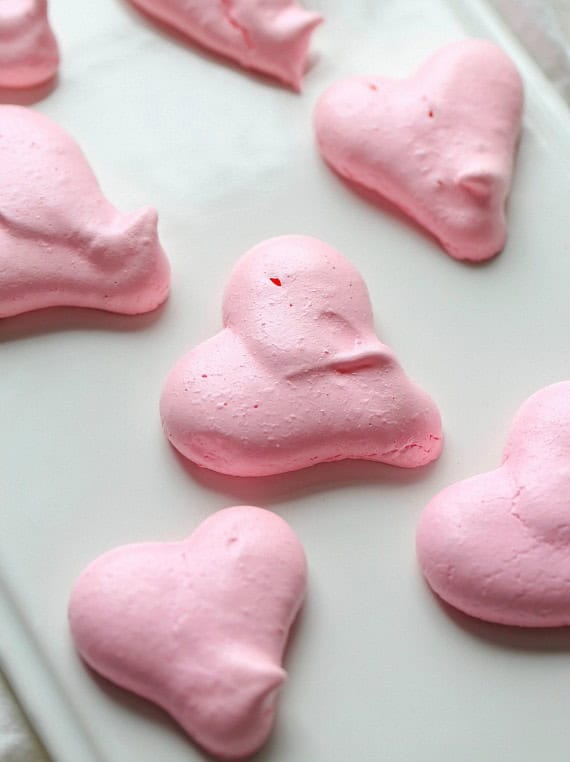 You just bake them for 45 minutes, and then turn the oven off and allow them to remain in the warm oven for an hour. That's it, they will be gorgeous little crunchy clouds!
I've posted the full recipe for this over at Imperial Sugar! Definitely try this recipe, it's fantastically easy!
*this post contains affiliate links