Reddi-wip Pound Cake is tender and dense, baked with the whipped topping right in the batter! It's perfect for Strawberry Shortcake, drizzled with chocolate or topped with a woosh of Reddi-wip!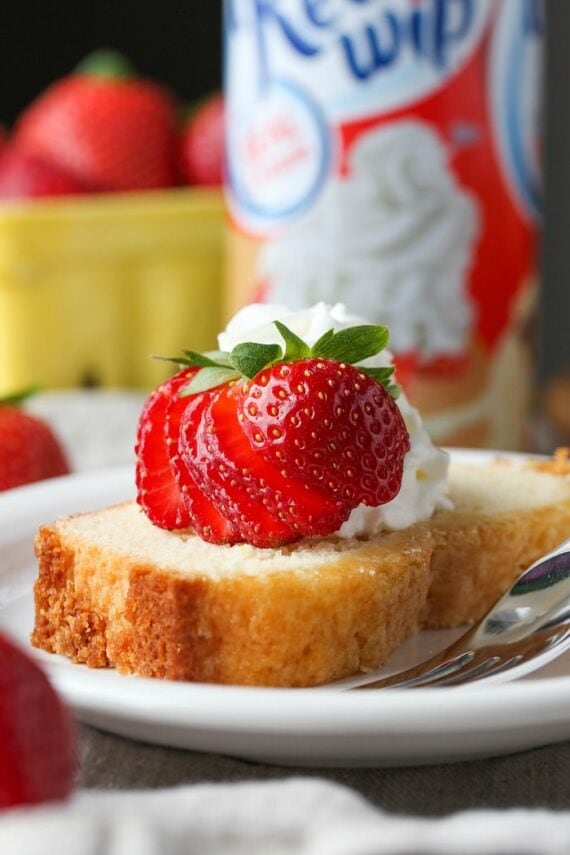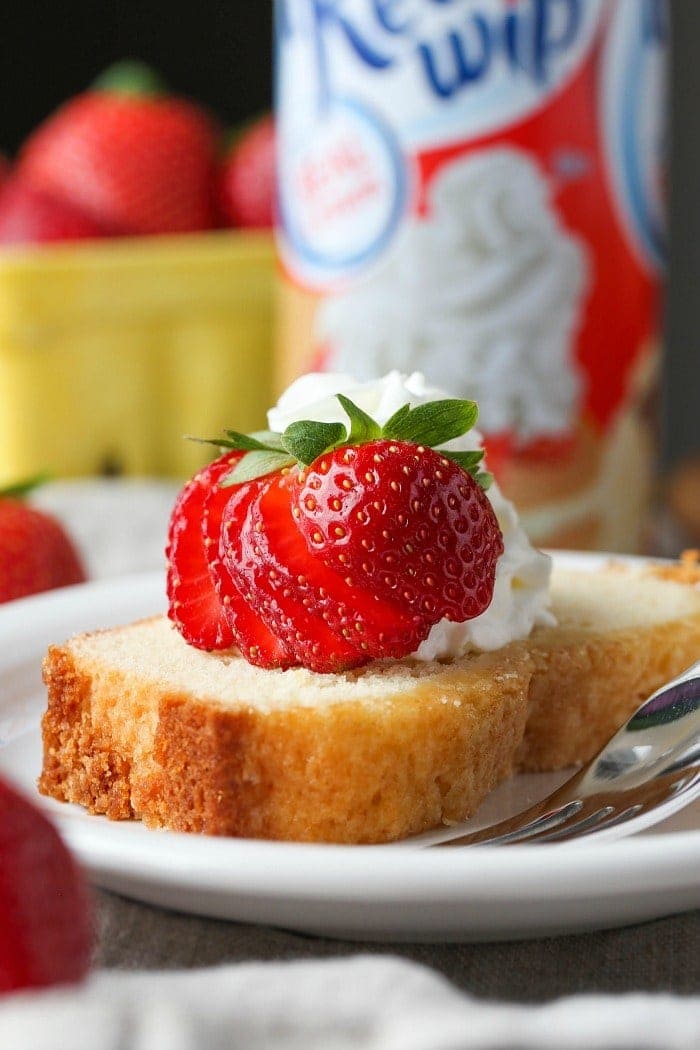 I wish I could say that winter doesn't get me down, but it does a little bit. Here in the Northeast it's so cold that going outside isn't really an option I choose unless I must. But now with February upon us I feel like we're making the slow climb out of winter. Valentine's Day is right around the corner, and before you know it Spring Break will be reminding me that I should probably get ready for swimsuit season.
So here's the deal…I am going to try and forget it's 30 degrees outside and make a little joy in the moment. It might be buried under the foot of snow that is still on my grass, but it's around us for sure. And I'm just going to point out that I do believe that joy is a feeling that is experienced by all our senses…my favorite being my stomach. I know they say you shouldn't eat your feelings blah blah, but eating some joy sounds like a plan and a half.
Enter Redd-wip.
Like hello people, you woosh a little Reddi-wip onto your kiddo's ice cream sundae and tell me the major joy that they are feeling. Guarantee it'll be the biggest smile all day. Plus, it's only 15 calories and made from real cream, so maybe woosh a little for yourself too. When you surround yourself with joy it grows. So in my case, let's eat all the joy!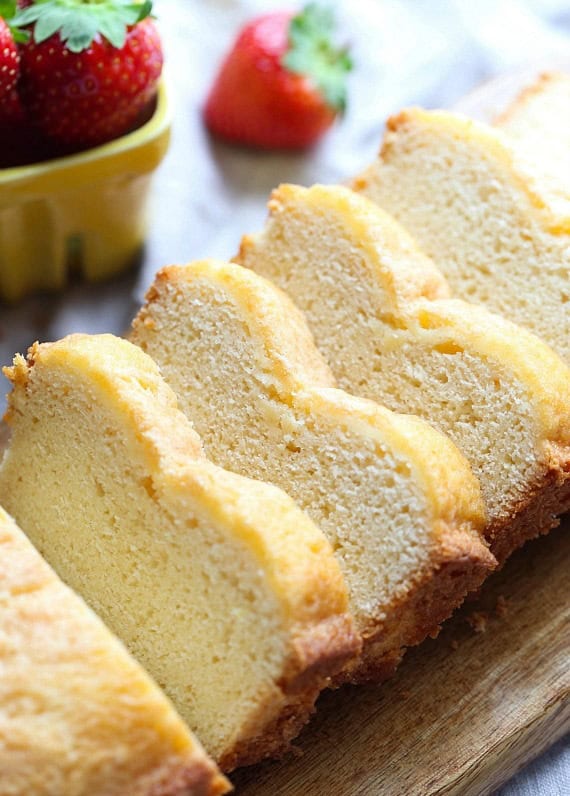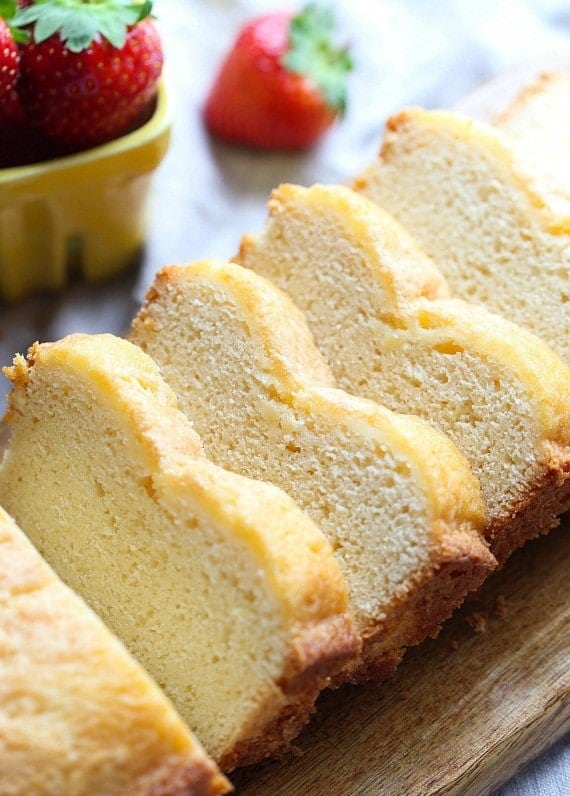 This pound cake is super easy to make…and what's so fun about it, is I used Reddi-wip Whipped topping right in the batter! It makes the cake soft, rich and dense…the way a pound cake should be!
To measure the Reddi-wip, just squeeze it right into your measuring cup…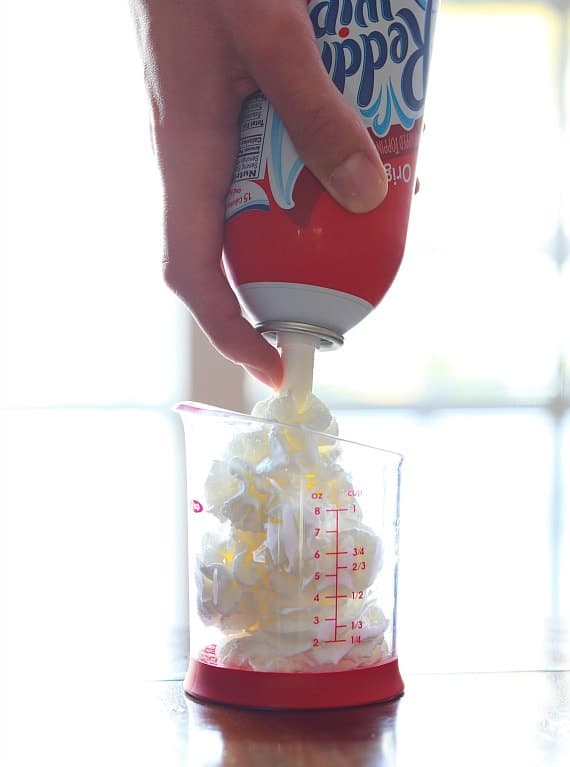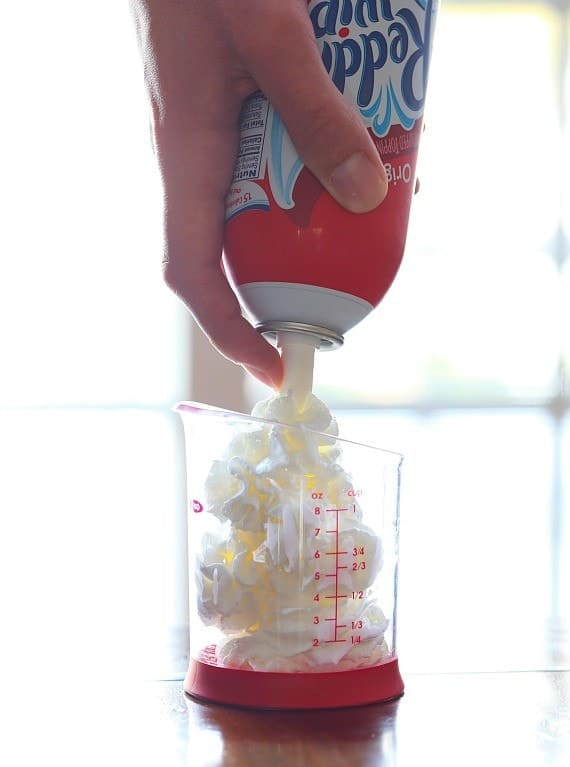 Then just tap the bottom of the measuring cup so the whipped topping settles. Add more Reddi-wip at this point until you measure the correct amount!
Then fold the whipped topping right into your batter…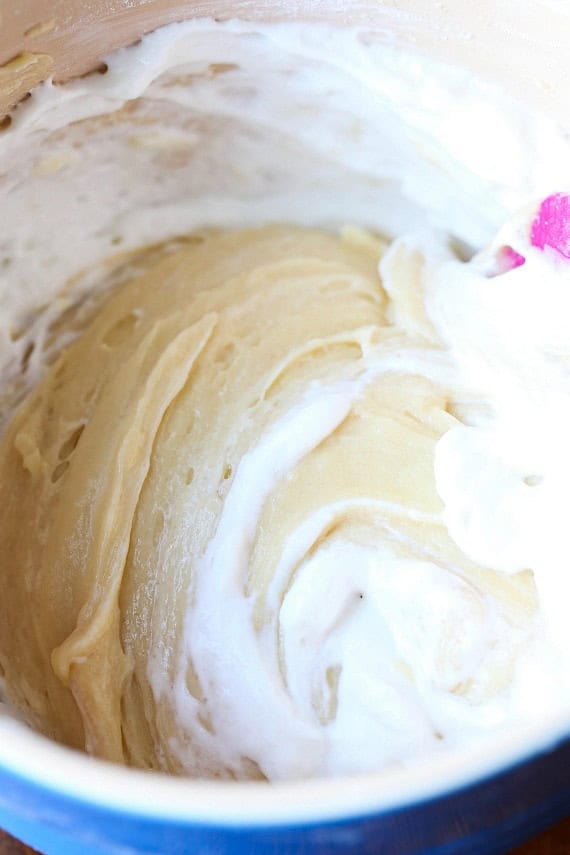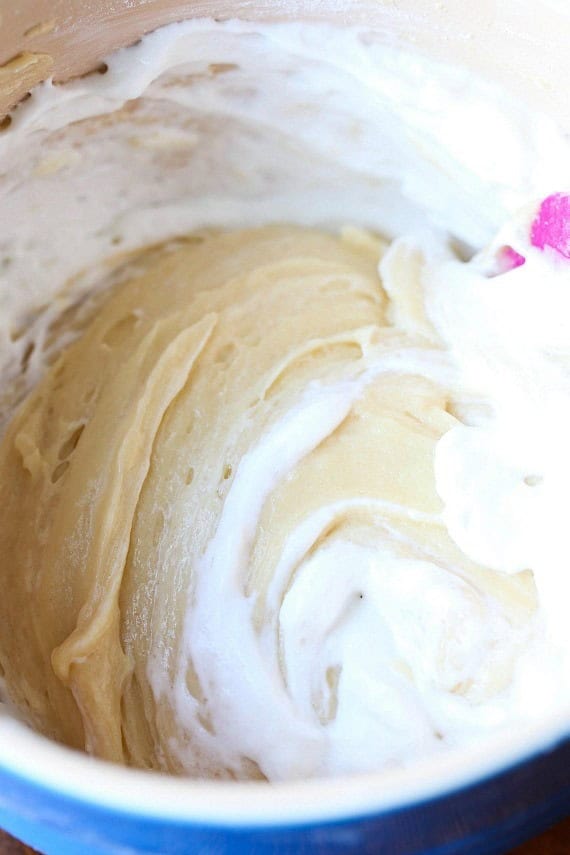 Bake it up in a loaf pan. I like to line my pan with a strip of parchment paper, leaving the ends hanging out so the cake is super easy to remove!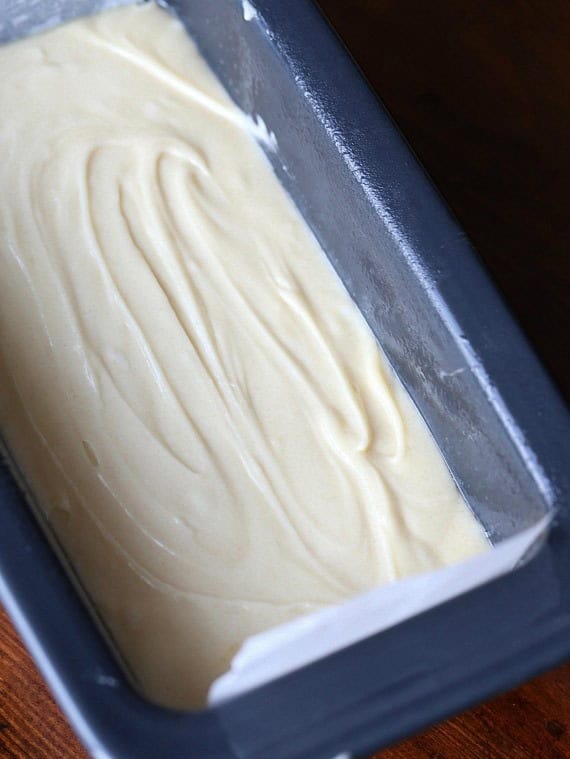 Once it's baked it will be golden and gorgeous.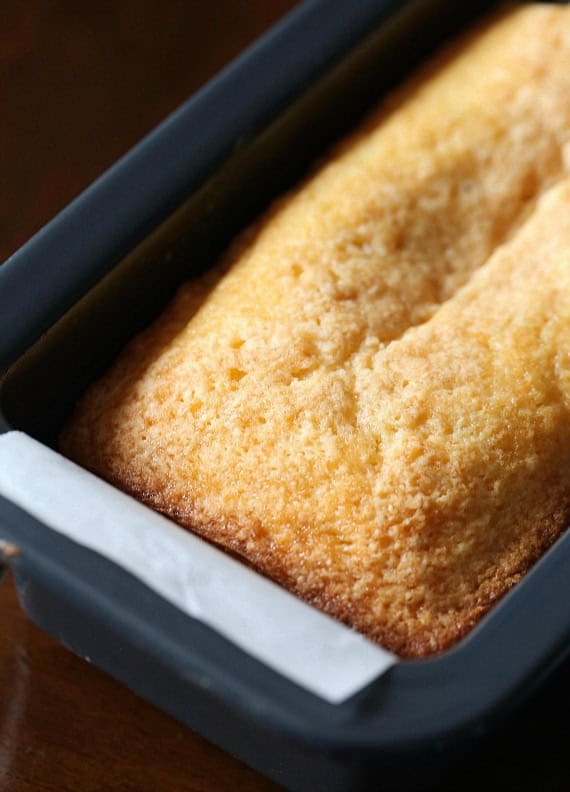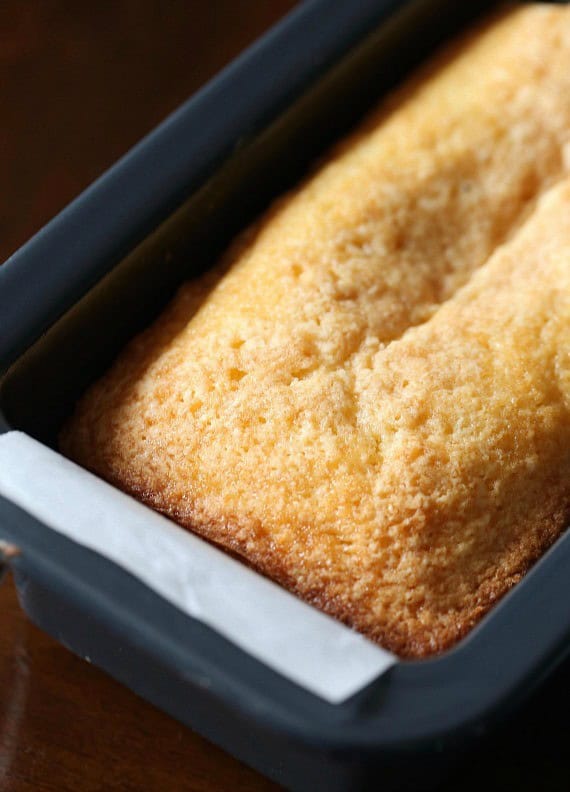 You can eat the cake warm, at room temperature, or even cover it and save it for the next day. The great thing about pound cake is it's usually better the second day!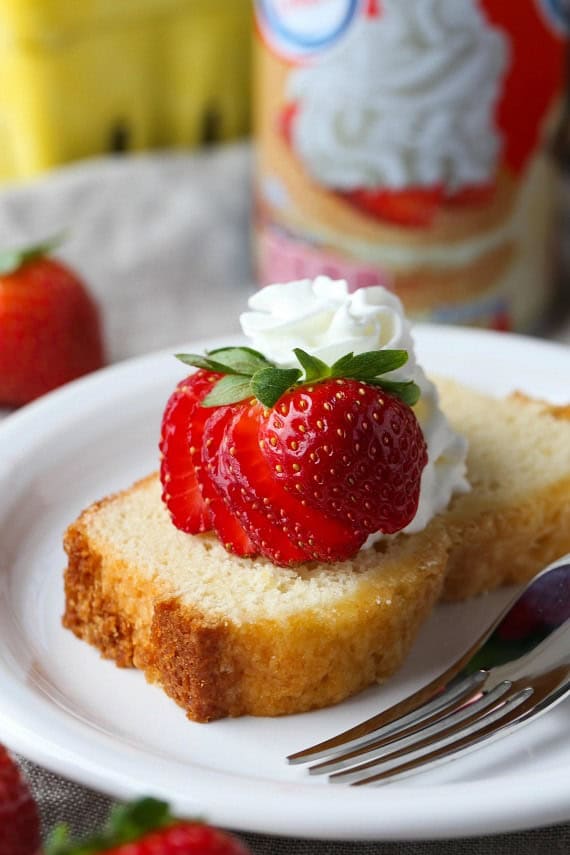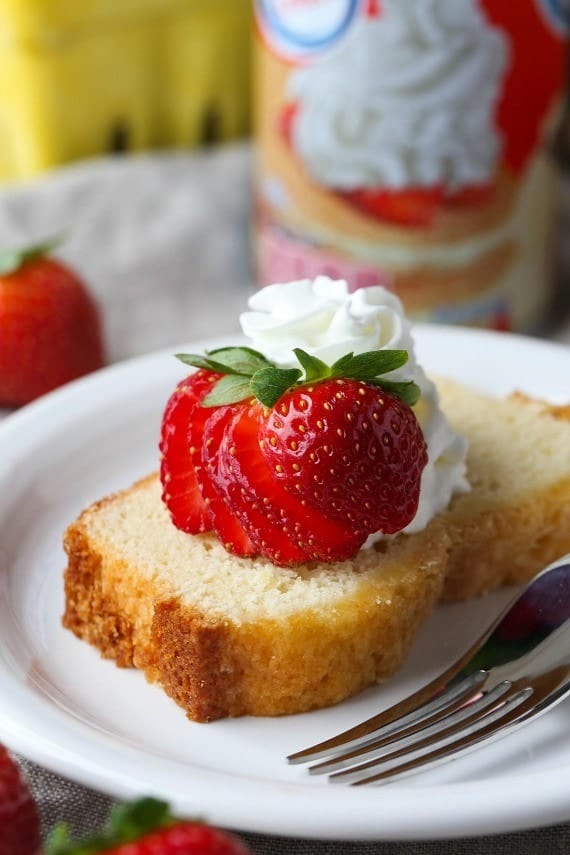 Of course I like to top mine with more Reddi-wip and some strawberries! J
It's such a simple, classic and delicious recipe!
Print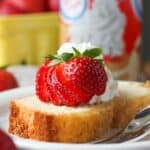 ---
1/2 cup

butter, melted

1 cup

granulated sugar

2

eggs, beaten,

2 teaspoons

vanilla extract

1/2 teaspoon

kosher salt

1 teaspoon

baking powder

1 1/2 cups

cake flour

1 1/2 cups

Reddi-wip Whipped Topping
---
Instructions
Preheat the oven to 325°F
Coat a 9×5 loaf pan with nonstick spray. Cut a strip of parchment paper to fit in the bottom of the pan (long-wise) and up the sides of the ends. This makes removing the cake from the pan very easy. Coat the parchment lightly with more nonstick spray. Set aside.
In a large bowl mix together the butter, sugar, eggs and vanilla until smooth. Add in the salt, baking powder and flour and stir until combined.
Measure your Reddi-wip by filling a measuring cup and then tapping the bottom so the whipped topping settles. Repeat this process until you've measured out 1 1/2 cups.
Fold the whipped topping into the batter until it's combined and spread the batter into the prepared pan.
Bake the cake for 55 – 60 minutes or until it's lightly golden and a toothpick entered into the center comes out clean.
Allow the cake to cool in the pan for 15 minutes and then loosen the edges with a butter knife. Remove from the pan to cool completely.
---
Notes
Serve with whipped topping, strawberries, frosting, hot fudge or plain.
Store airtight for up to 3 days
Want To Save This Recipe?
This is sponsored content written by me on behalf of Reddi-wip. The opinions are all mine.