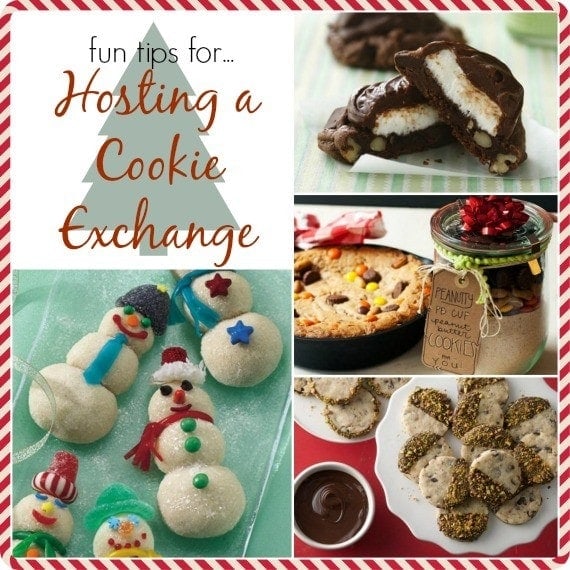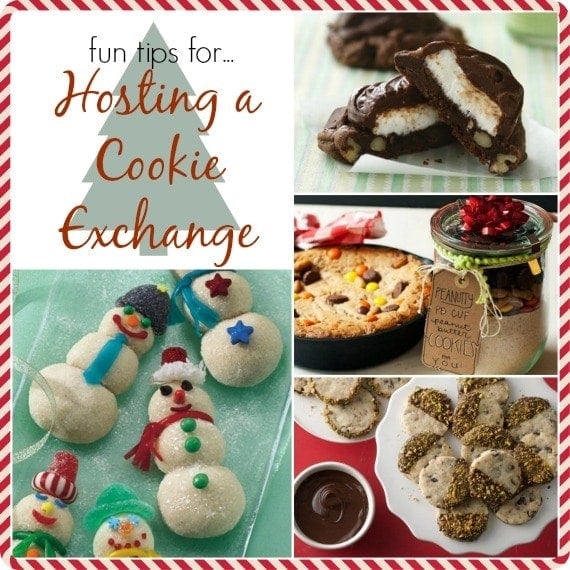 Cookie parties. Aren't they fantastic? I mean, a party dedicated to cookies, recipes, and all things sweet? YES! Please invite me! The best thing about a Holiday Cookie Party is you get a taste of the best from every person invited. Also, leaving a party with cookies AND new recipes is a successful day, if I do say so myself! So plan to get your best girlfriends together for a fun cookie exchange. But first, you'll need to lay out a quick plan. Let's talk details: The first thing you'll want to do is send out invitations. Try to keep your guest list to fewer than 20 friends. I have found that it's best to keep the group a medium size, so there's not too much confusion. Some of your friends might have family recipes they will want to bring, but others might need a little creative inspiration. I love including a fun link to a trusted recipe source right on the invitation to help spark your friends' interest. The fab editors over at Betty Crocker have put together some yummy handpicked ideas for the best cookies for the season, with a recipe per day for 24 days! I am quite certain that I will be making these gorgeous Chocolate-Marshmallow Pillows for my cookie tray this year.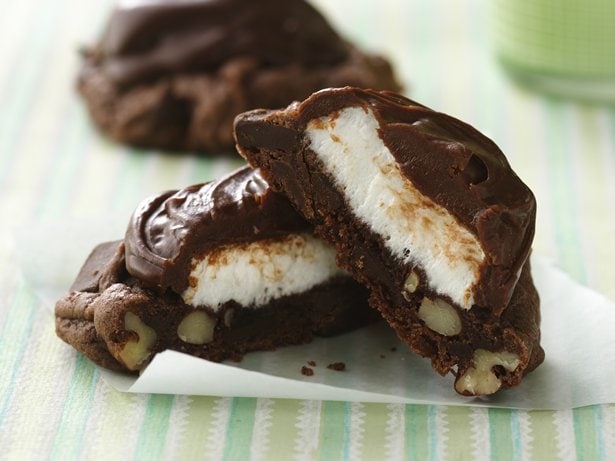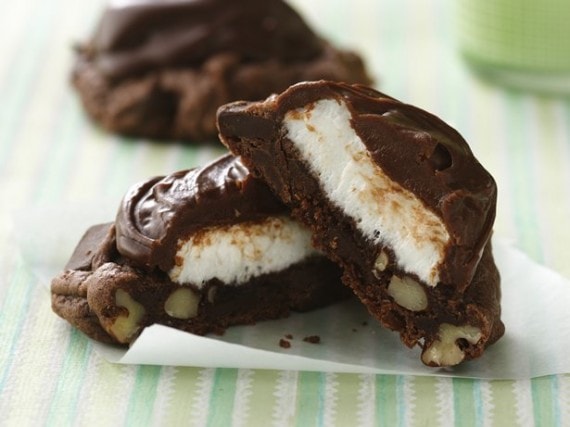 Image courtesy Betty Crocker Cookies

An important thing to include in the invitation is how many cookies you want your guests to bring. My rule of thumb is having everyone bring enough for each guest to take home two or three of each cookie. So if you are planning 15 guests, have everyone bring at least 30 cookies. That usually works out to be a "full batch," so it's easy for everyone to prepare! Also, make sure you let your guests know in advance if there will be a contest, and if so, what the categories are. For example, you may have a category, "Best Use of Candy" or "Best Chocolate Cookie." I think a "Cutest Cookie" Category is a fun one! I mean, look at these Snowmen Cookies from Betty Crocker—first prize for sure.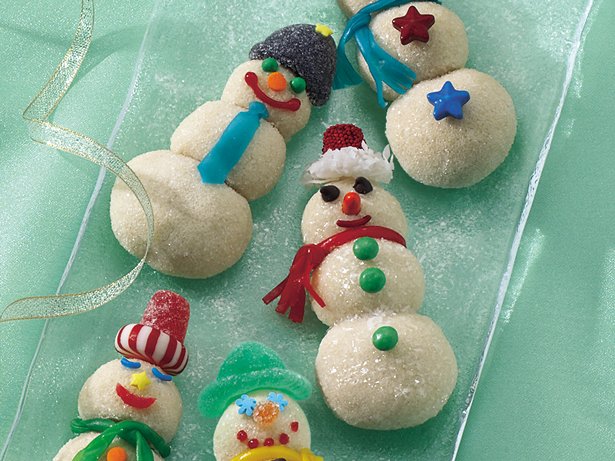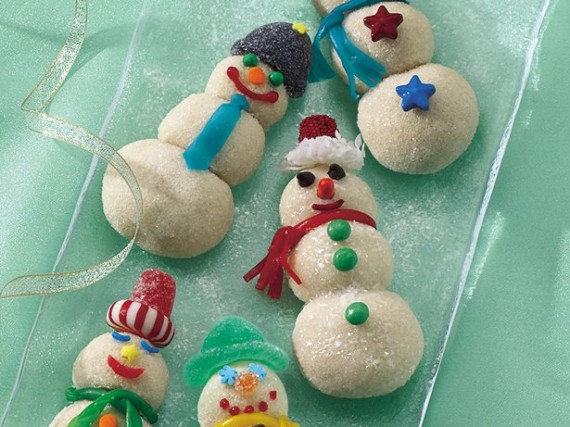 Image courtesy Betty Crocker Cookies

And don't forget to ask your friends to bring recipe cards with the full recipe to pass out to guests. It's a great takeaway, especially if you really LOVE some of the cookies that you will be sampling. A fun idea for party favors is giving your guests a Cookie in a Jar which includes the mix for one of your favorite recipes. That way they can bake them up whenever they want! I am loving these Peanutty PB Cup Peanut Butter Cookies.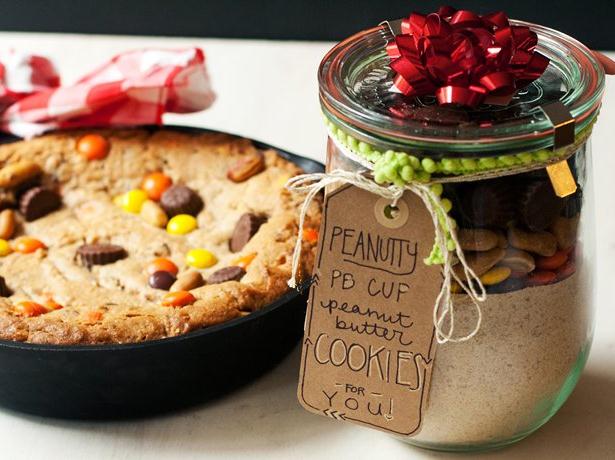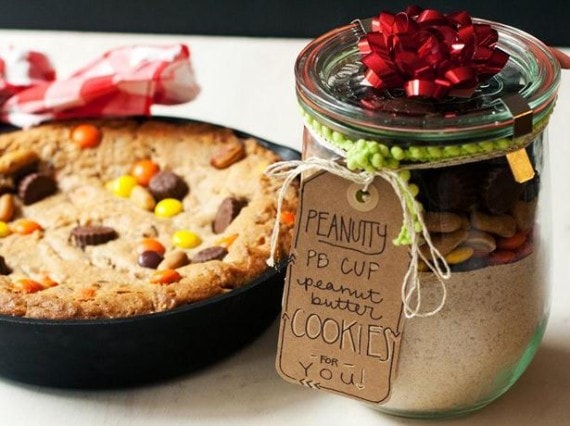 Image courtesy Betty Crocker Cookies

Another really smart idea is to have everyone bring a small batch to sample, and package a portion of the same dough to freeze — another great way to let everyone take home some of your cookie dough to bake at home when they want. Besides being sweet, you want your party to be exciting. There are some really interesting trends happening this holiday season — for example, Sweet & Savory Cookies: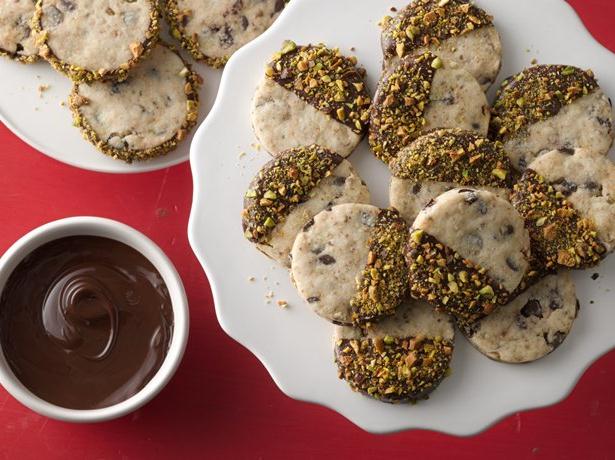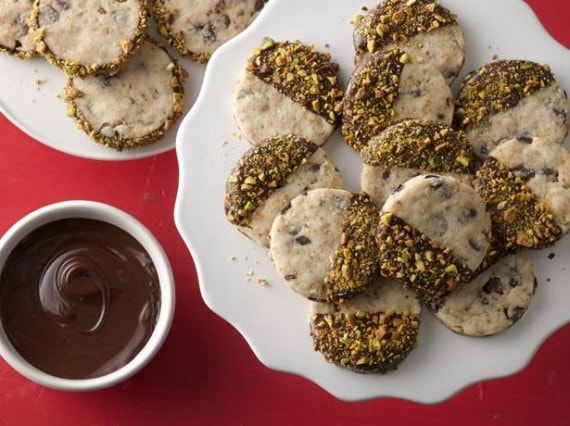 Image courtesy Betty Crocker Cookies

You also might want to think about setting a theme. "Cookies for Santa" is perfectly on-trend, and also a great way to get your kiddos involved in the process.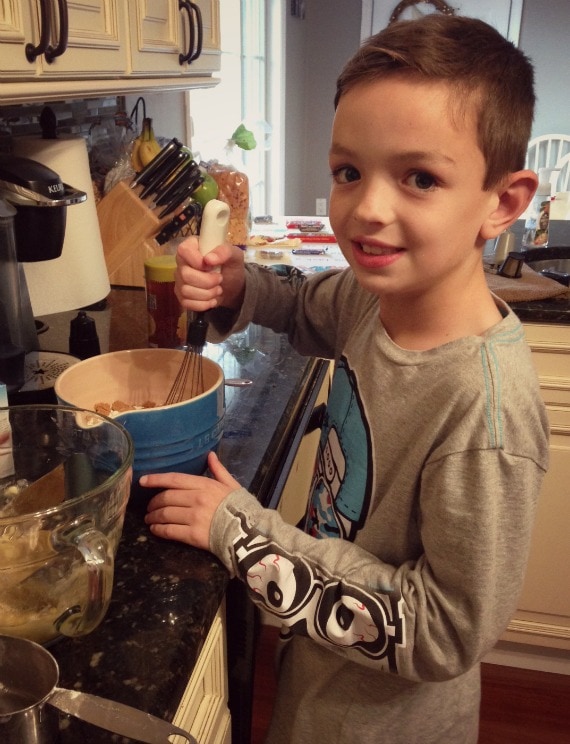 The day of the party is usually filled with lots of last-minute decoration preparations. Most likely, your house will already be decorated for the holidays. We just got our tree up!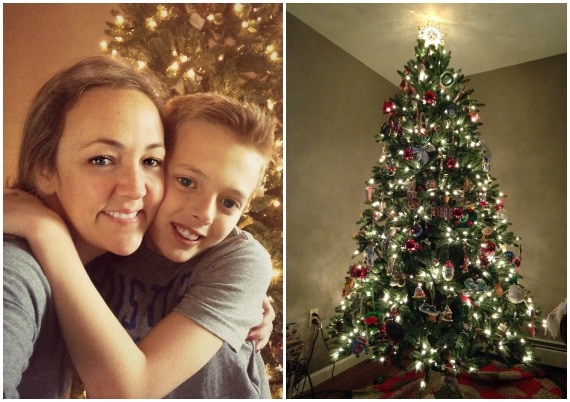 I encourage you to focus mainly on your table setting. A beautifully decorated table is an easy way to really impress your guests. I like to set up a "station" at the table for everyone's cookies. Think about using cake plates of varying sizes to display cookies, or rustic wooden cutting boards can really be a pretty presentation. Using unique place cards for their cookies is a fun way to make it personal. Simple chalkboard nameplates are another easy-cool way to do this. You could write their name or the cookie flavor! Remember to stock up on boxes or festive trays for your guests to take home extra cookies. And remember to have fun! Holiday baking is such a nostalgic tradition. You want to be able to enjoy your party along with your guests! Check out this excellent video for more inspiration — doesn't it get you into the party mood?

Happy baking! *This post is sponsored by BlogHer and Betty Crocker Cookies.