This Roasted Potatoes Recipe just got amped up with the addition of Cheese, Bacon and Ranch Seasoning!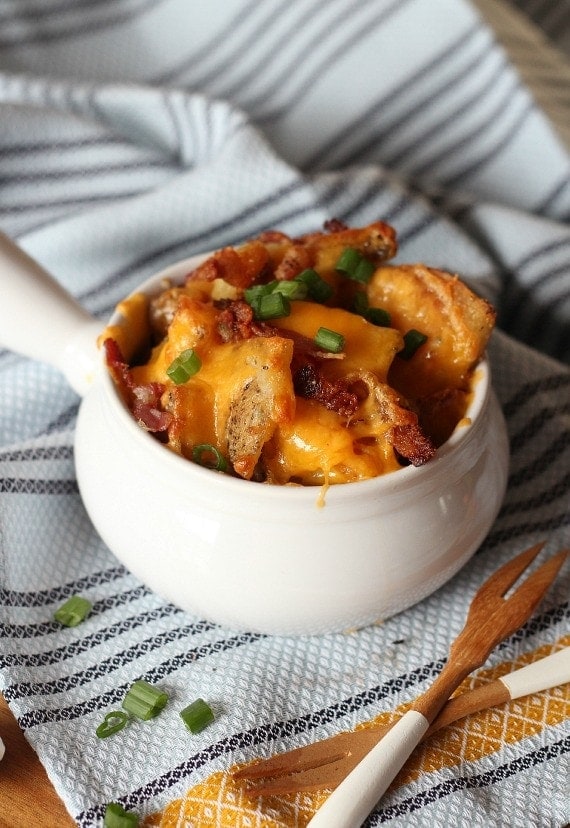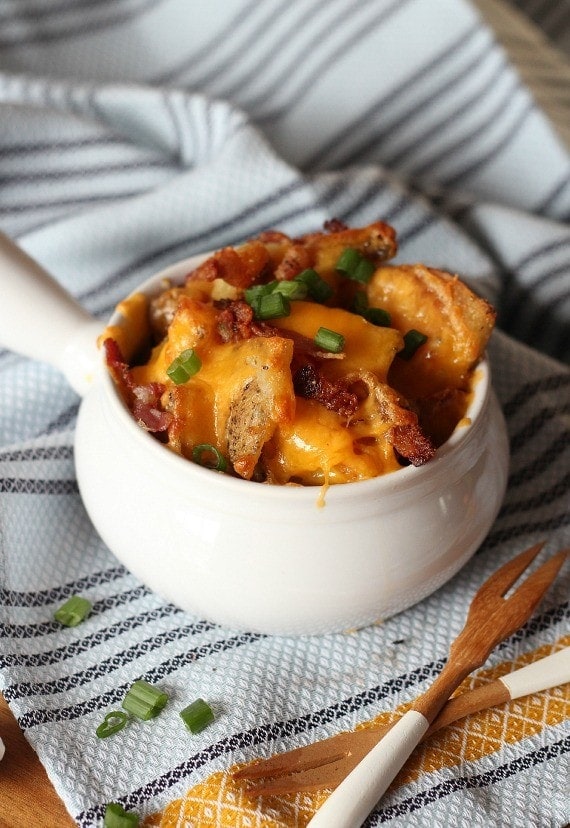 We are huge potato people at my house. French Fries, Mashed, Roasted, Baked…ALL of them!
But my most favorite, completely indulgent way to enjoy Roasted Potatoes is loading them up with Cheese, Bacon and Ranch seasoning! I mean, Cheesy Bacon Ranch Roasted Potatoes…What's not to love?
These are essentially a classier version of cheese fries.
Which means you can serve them to guests and be like, "Please enjoy these roasted potatoes". Meanwhile they will have to dig through a bed of cheesy, bacon goodness.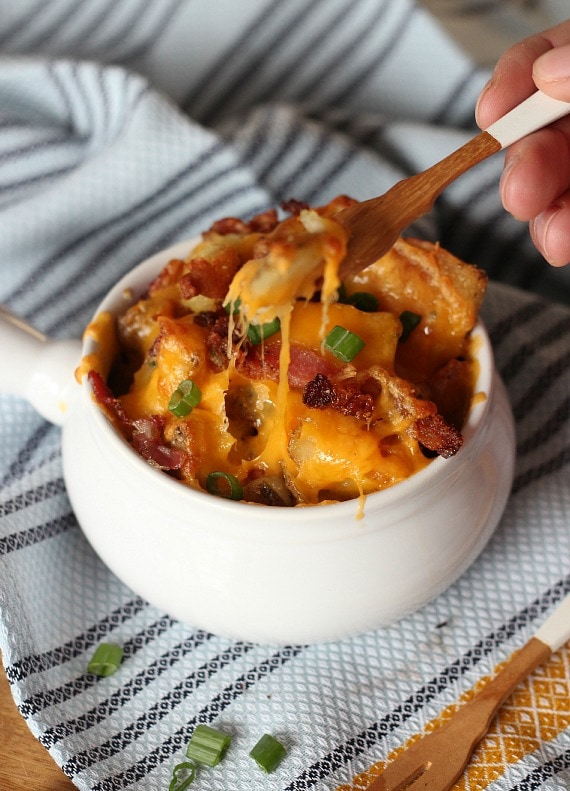 The idea for these came from one of favorite appetizers, Crack Bread…which is a Cheesy Bacon Ranch Pull Apart bread, that might be the most delicious food ever created.
So HOP OVER TO FOOD FANATIC to see my whole recipe for Cheesy Bacon Ranch Roasted Potatoes.
Hurry! Go now!