Hot Fudge Cream Cheese Bars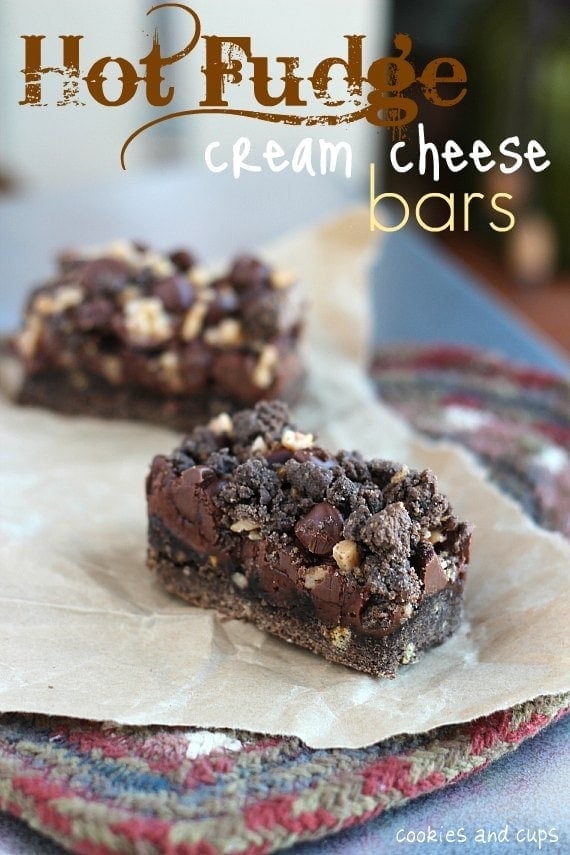 These Hot Fudge Bars are loaded with everything a chocolate lover could want!
Hello people.
Today I traveled across the country.
Isn't modern science amazing?
I woke up in New Jersey and I am currently sitting on a rather comfortable couch in the home of my friend Kristan. Who lives in Arkansas.
So yeah, across the country in a few mere hours.
Kristan lives in a super small town that grown up airplanes refuse to fly to…so I basically had to ride in a toy plane to get here. I literally had to duck when I got on the airplane. I am 5'2″.
Small planes are much more scary than big planes. One strong gust of wind and your complimentary airline beverage is all over your lap.
Speaking of that, why do people drink random drinks that they would never normally drink in their real lives on airplanes? Like tomato juice…3 people around me on the toy plane ordered tomato juice, straight up…no vodka or anything.
I mean, we are on an itty-bitty plane that could be knocked out of the sky at any second and people choose tomato juice as their potential last beverage. Or Cranberry juice. Or Ginger Ale.
Why are some beverages airplane exclusive?
So yeah, I traveled today.
But before I left I made treats.
With hot fudge sauce.
And cream cheese.
And chocolate chips.
And peanut butter.
AND toffee…
You love me right?
Hot Fudge Cream Cheese Bars for the win.
It all starts with a cake mix. Add some crushed graham crackers and peanut butter.
Then mix in a little egg and cream. That's your crust.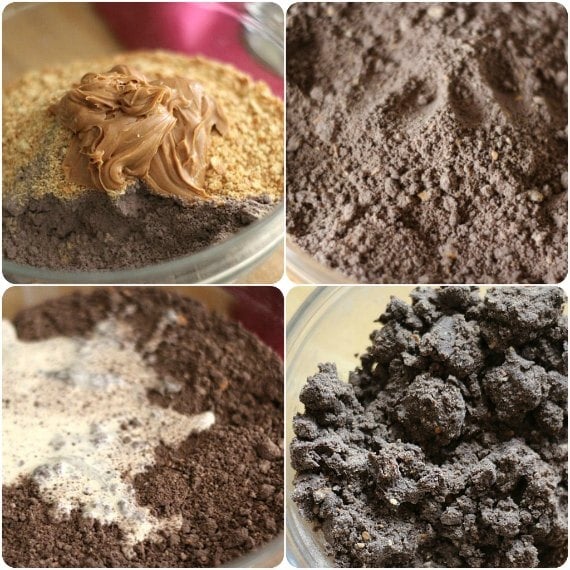 Press it in a 9×13 dish, reserving 3/4 cup for topping later.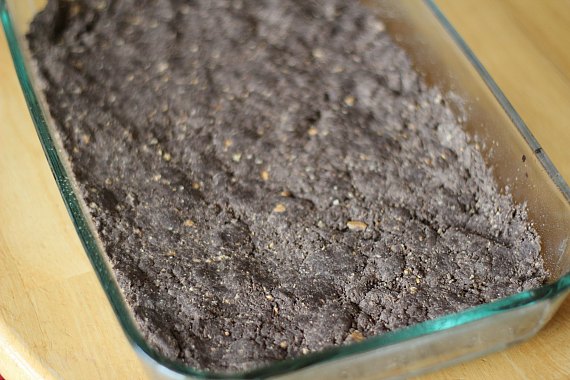 Here's where the star of the show comes into play.
Come to mama.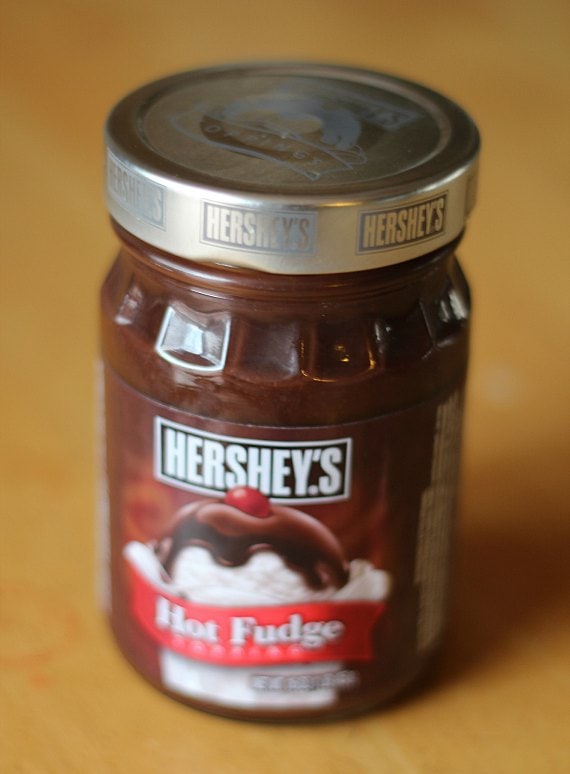 Mix that up with some cream cheese.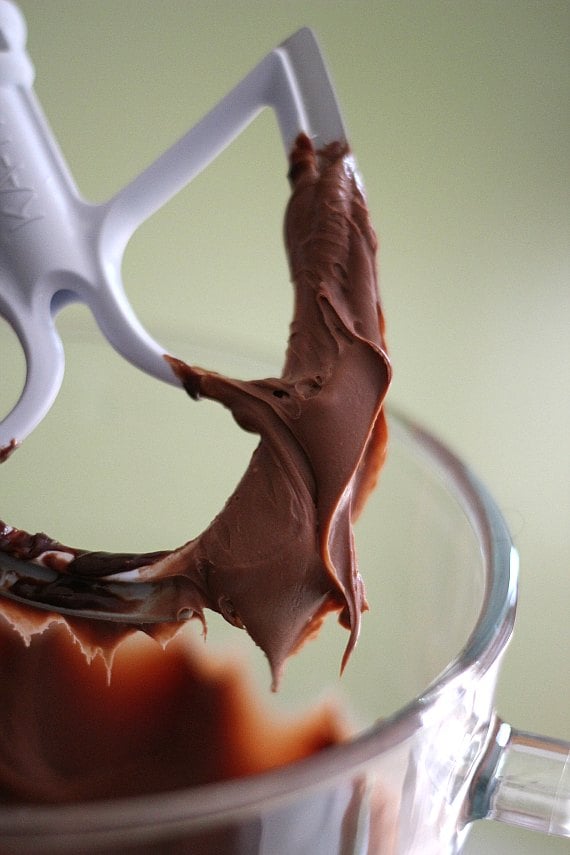 Spread that on top of your crust. Then sprinkle some milk chocolate chips, toffee bits and your reserved crumb mix on top.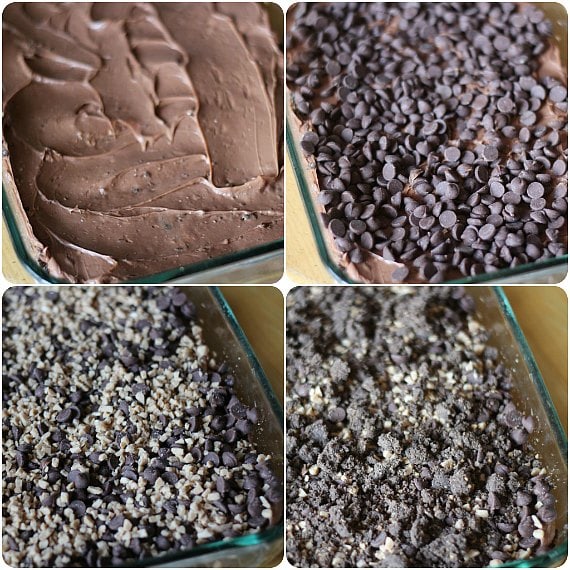 Bake it up and cool completely. Chill before cutting into squares.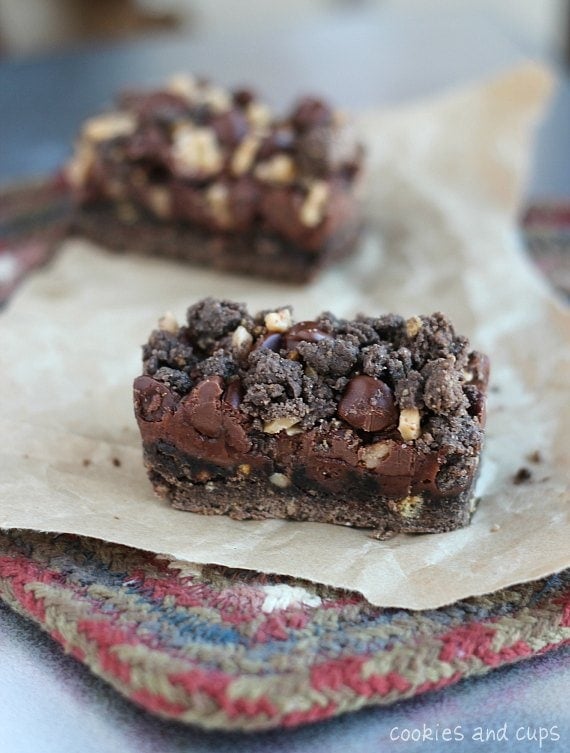 There you go. Serve cold or at room temperature.
These bars are even better the next day, so if you have will power save a few.
Print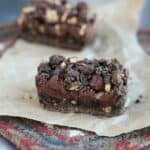 Hot Fudge Cream Cheese Bars
---
Ingredients
1

(18.25 oz) package chocolate cake mix.

1 cup

graham cracker crumbs

1/2 cup

peanut butter

1

egg

3 Tbsp

light cream

1

(8 oz) block cream cheese, room temperature

1

(16 oz) jar hot fudge sauce

2 cup

s milk chocolate chips

1 cup

toffee bits
---
Instructions
Preheat oven to 350°
Spray a 9×13 baking dish with cooking spray.
In a large bowl combine cake mix, graham cracker crumbs and peanut butter.
In a small bowl whisk the egg and the cream together and add to the cake mix mixture. Stir until combined. Set aside 3/4 cup mixture for topping.
Press remaining mixture into the bottom of prepared baking dish.
With your mixer, beat together cream cheese and hot fudge sauce until smooth. Spread over the top of the crust.
Now evenly sprinkle your milk chips, toffee bits and remaining crumb mixture on top.
Bake for 25-30 minutes.
Remove from oven and let cool on a wire rack for at least 30 minutes. Transfer to refrigerator until ready to serve, at least 3 hours.
---
Notes
Store in refrigerator, but best eaten at room temperature.
Recipe adapted from Taste of Home