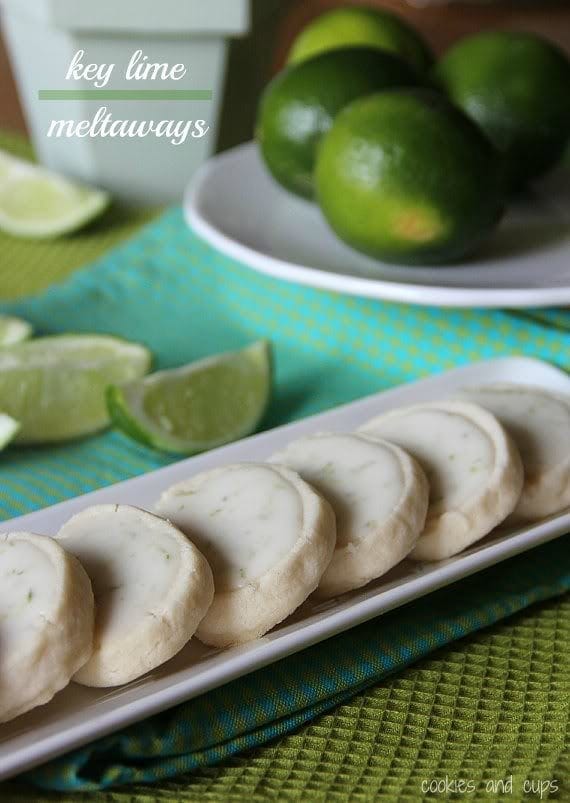 Sometimes I like simple things.
A hug from my kids.
A good book.
Sleeping in.
And while I make crazy desserts with lots of stuff put in them, sometimes I just like a simple cookie.
With citrus.
It's true.
The problem with lemon, orange or key lime desserts in my house is that no one likes them except me.
Which translates into me eating almost the entire tray of cookies and then self-loathing for not being able to stop eating cookies and swearing that I will never eat another cookie until I reach my goal weight…and then going back and eating the last cookie because it would be wrong to leave just one on the plate and that starting TOMORROW…
BAH!
I gave my husband one of these cookies to try and he literally made the worst possible scrunched up face I have ever seen, like I was feeding him poison or something and said, "AAHH, What ARE these…YUCK!
I keep trying to convince him citrus is cool, but I really need to find a new battle.
So I try not to make simple, citrusy cookies.
But I made an exception this week. Because it's Mother's Day on Sunday and if there's ever a day to self-loathe…wait…that didn't come out right.
The thing about these cookies, please know, that they are "Meltaways" which means they have cornstarch in them giving them a soft, melty texture.
I love meltaways. LOVE.
My husband does not, however…remember the scrunched up poison face?
But since this is my site, not his, I say make them, eat them and love every second of it!
Key Lime Meltaway Shortbread.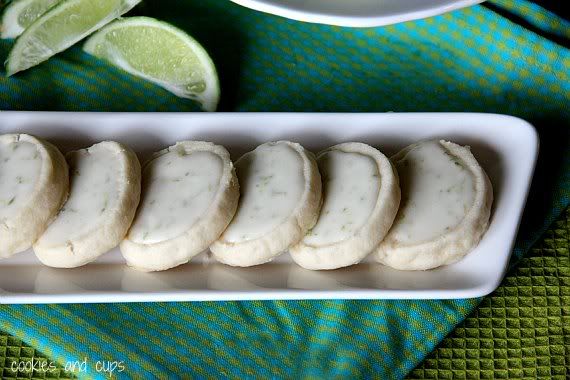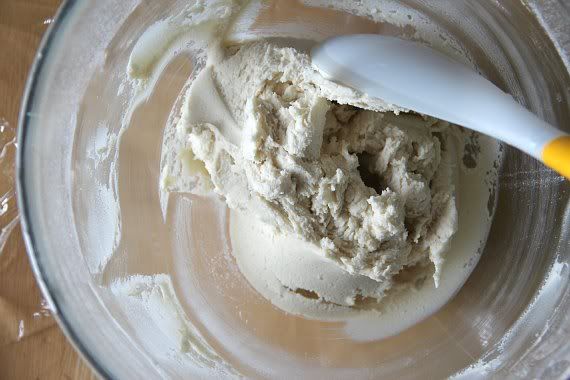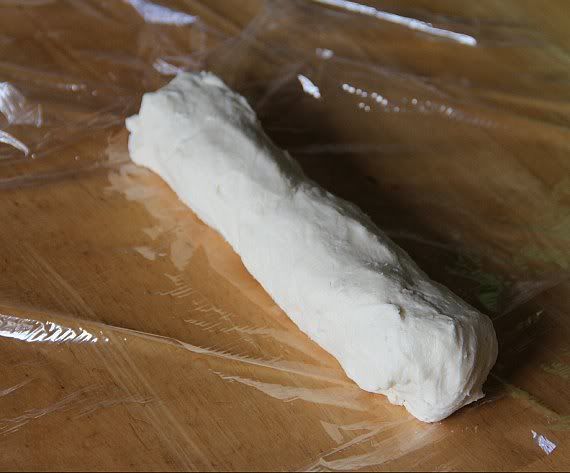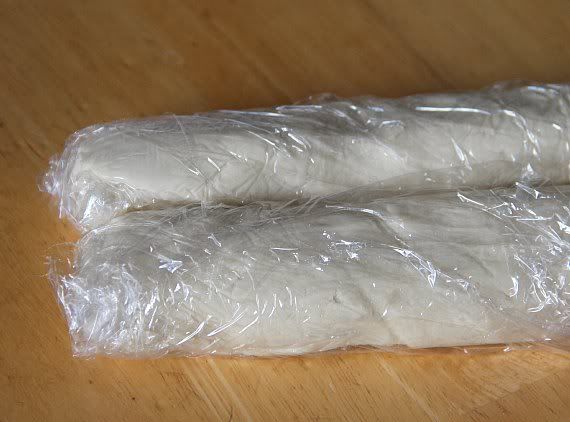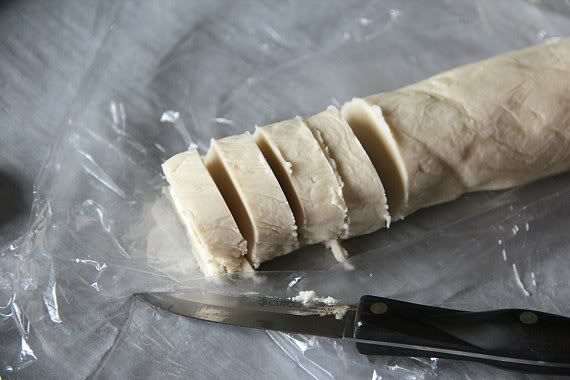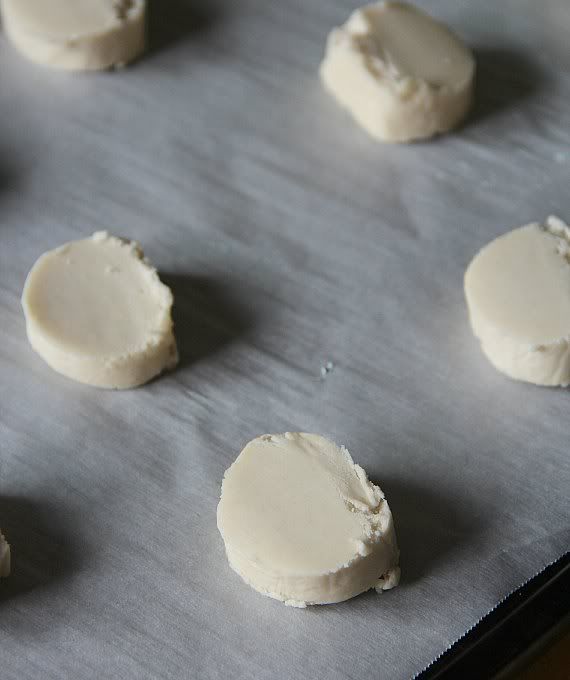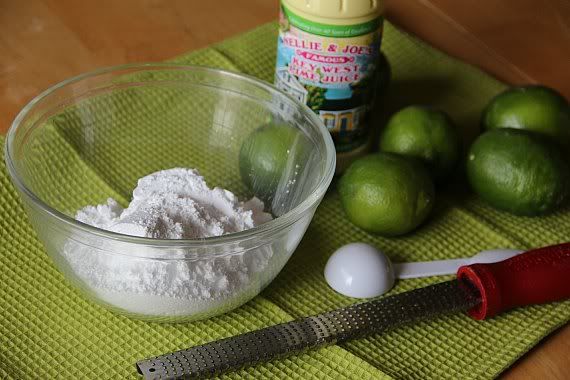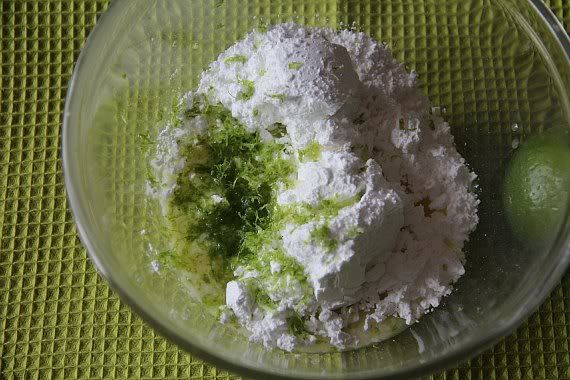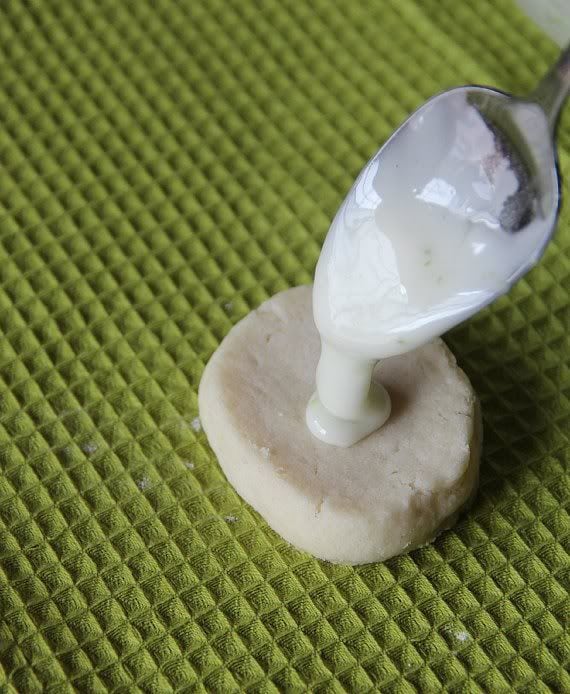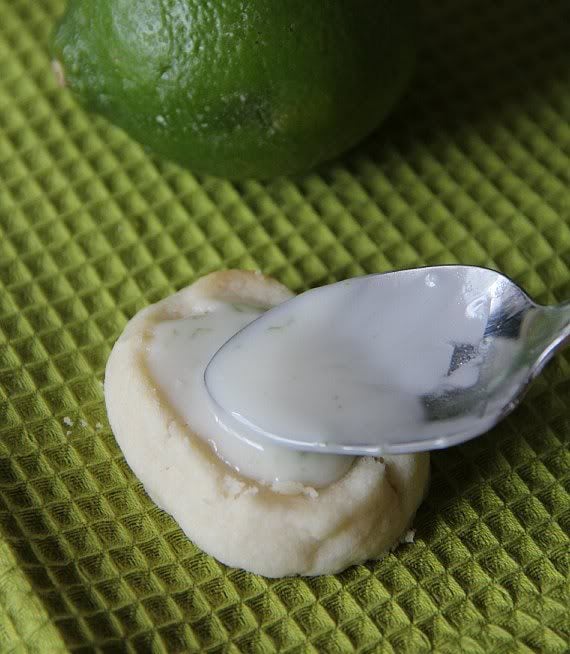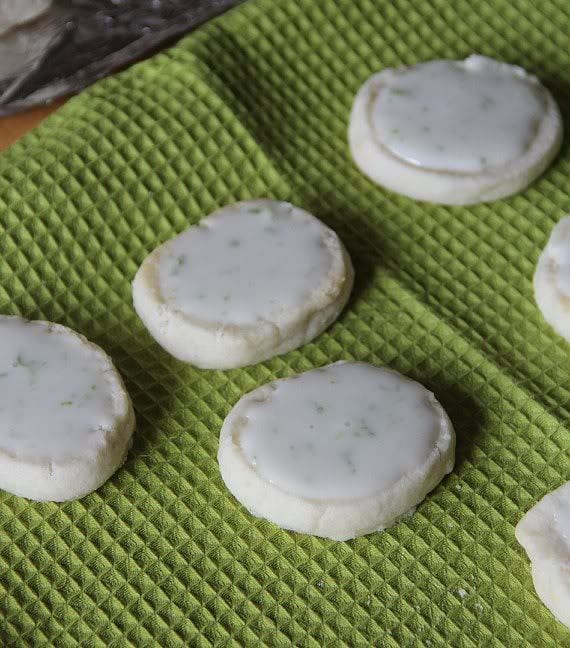 First make your dough. It's simple, just a few ingredients…
Then divide it in half and roll it into 2 equal 10″ logs…I hate the word log.
Wrap those in cling wrap and stick in the fridge for a few hours…
When they are nice and chilled, slice them with a sharp knife…
And bake them on a parchment lined baking sheet.
When they are done and cooled, you need to make the glaze.
Throw it all in a bowl and stir it up…
Spoon a little on your cookie…
And then smush it around a little.
And let them set up.
Then you can eat them and decide if meltaways are for you, or if they cause you to make scrunched up poison faces.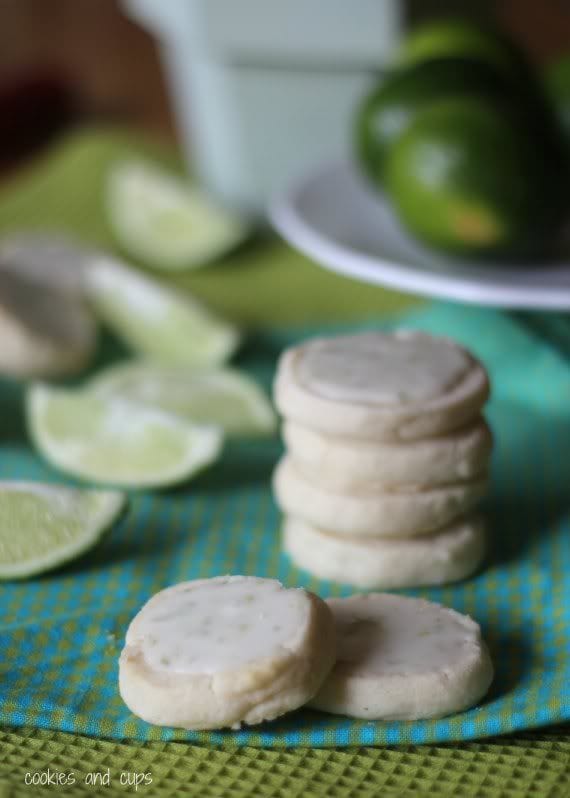 I sure hope not.
Print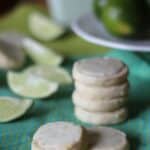 Key Lime Meltaway Shortbread
---
---
Cookies
1 1/2 cups

flour

1/2 cup

powdered sugar

1/2 cup

cornstarch

1/2 tsp

salt

1 cup

butter, room temperature

1 1/2 Tbsp

Key Lime Juice
Glaze
1 1/4 cups

powdered sugar

1 tsp

lime zest

3 Tbsp

Key Lime juice
---
Instructions
Cookies:
Combine flour, powdered sugar, salt and cornstarch in a bowl, set aside.
Beat butter until smooth. Slowly add in dry ingredients and key lime juice. Mix until dough just comes together.
Divide dough in half and shape each half into 10 inch logs.
Wrap them in cling wrap and chill for at least 2 hours.
When ready to bake, preheat oven to 350° and line baking sheet with parchment paper.
Remove dough from fridge and cut into 1/4″ slices with a sharp knife.
Bake for 9-10 minutes until cookies are set and edges just start to brown.
Cool on a wire rack completely before glazing.
For glaze:
Combine powdered sugar, lime zest and lime juice in a medium bowl and stir until smooth.
Spoon a teaspoon of glaze on each cookie and gently spread around until cookie is coated.
Let glaze set, approx 30 minutes.
---
Notes
recipe adapted from Land O' Lakes
Store in an airtight container for up to 5 days.
Cookies are very tender because of the high cornstarch content, so handle carefully.
Want To Save This Recipe?
Find more recipes like this: