Lemon chess pie has all the creamy flavor of classic chess pie, but it uses lemon juice and zest for a flavor twist. This is a Lemon Pie recipe you will love!
Make sure to check out my recipe for Chocolate Chess Pie too!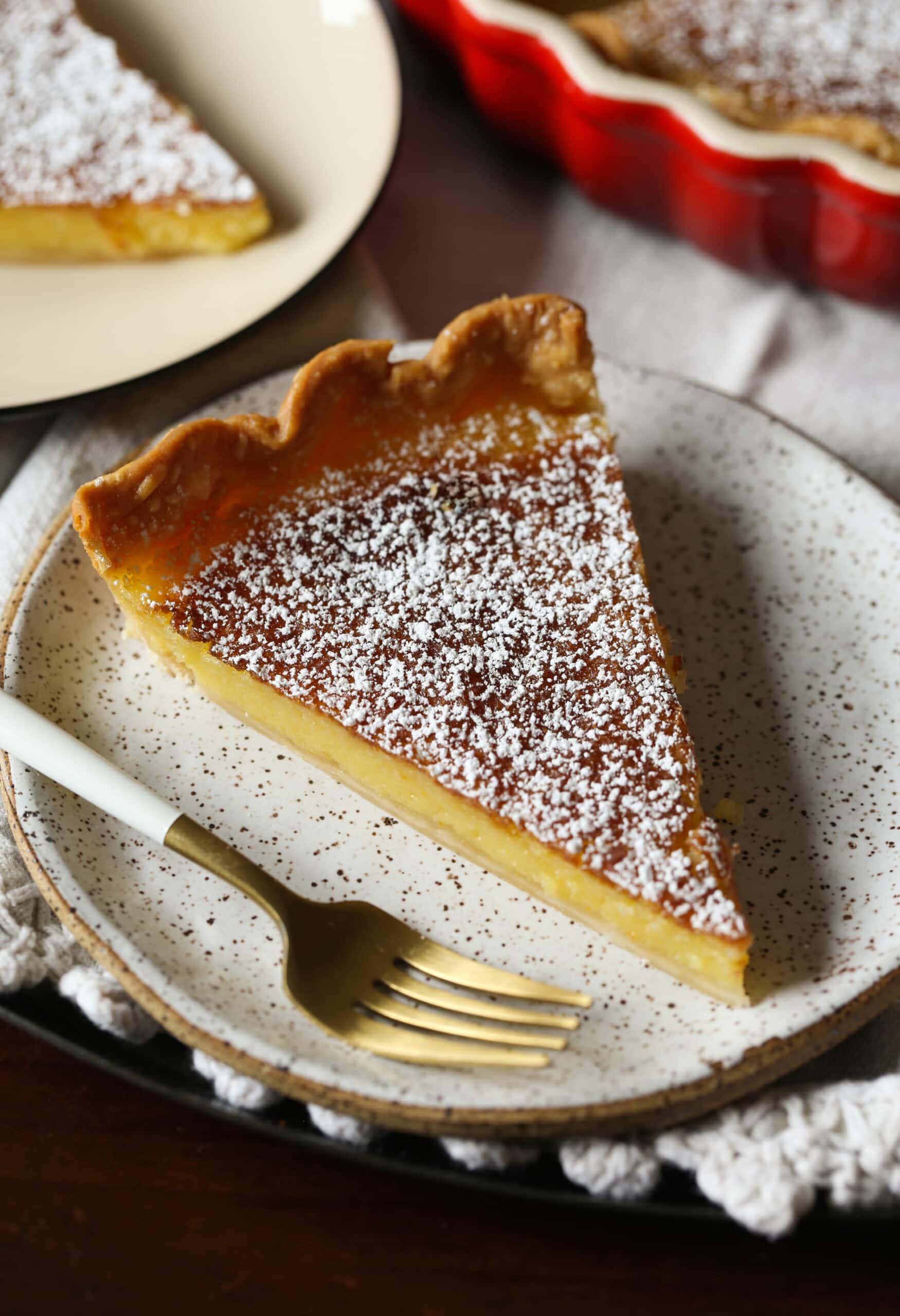 This recipe is made in partnership with Imperial Sugar. Click here for the FULL RECIPE.
What Is A Lemon Chess Pie?
Chess Pie is a classic Southern pie recipe, that actually originated in England. Without getting into too much history, it's a sweet pie recipe that is very easy to make with simple ingredients. Today I'm making a lemon version of the classic, and I might say that I prefer the tart lemon filling over the original! The filling almost tastes like lemon curd, so if you like lemon curd, you will LOVE this recipe!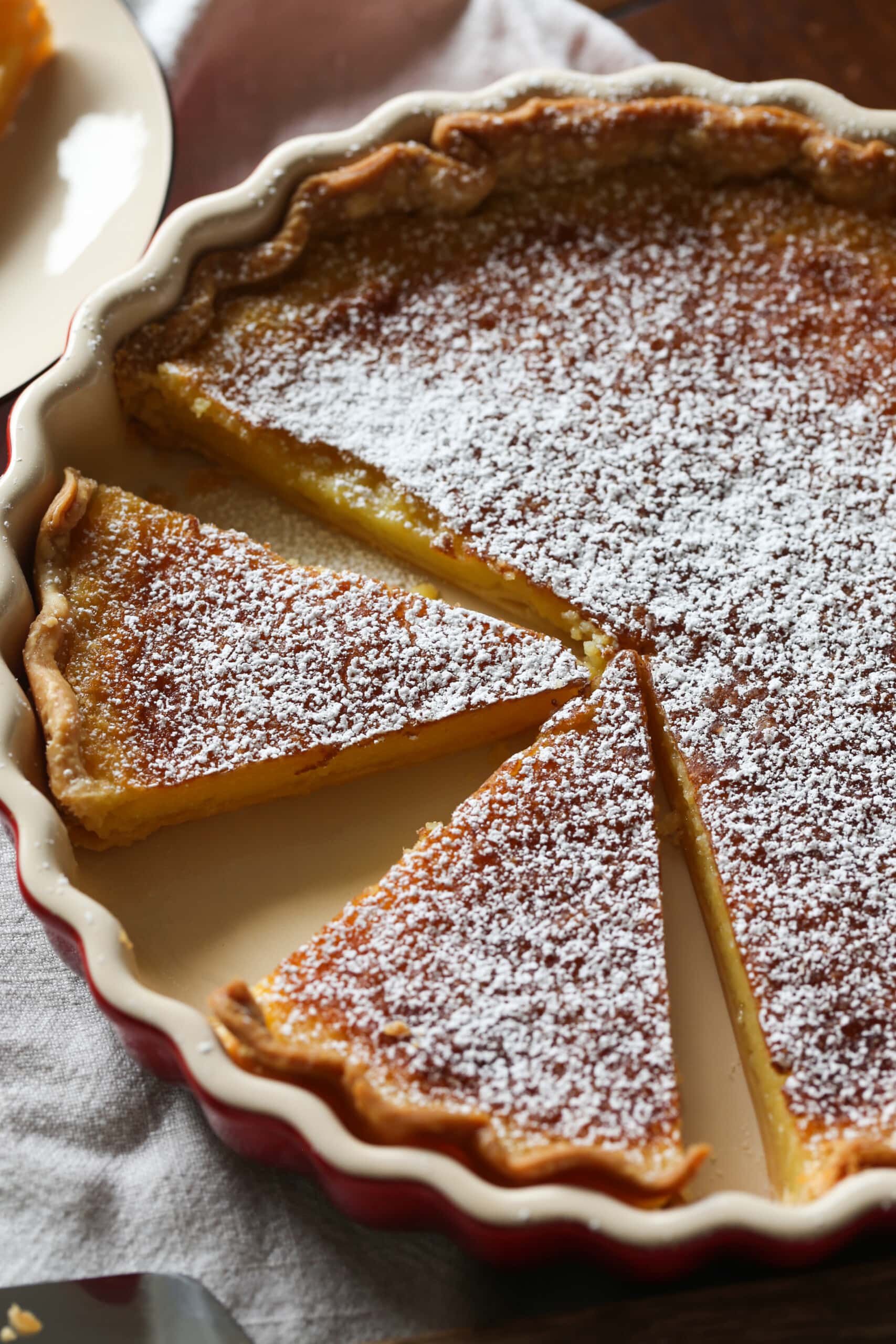 Ingredients for This Lemon Chess Pie Recipe:
This recipe makes a 9-inch pie. Make sure to hop over to Imperial Sugar for the FULL RECIPE
Pie dough. You can use homemade pie dough or you can buy store bought!
Large Eggs. The eggs are best at room temperature for this recipe so the pie bakes into an even custard.
Granulated sugar.
Lemons. You will use the juice and the zest!
Melted Butter
Cornmeal. Not stone ground or course cornmeal. A regular or fine cornmeal works best for this pie recipe.
All purpose flour.
Kosher salt
Powdered sugar or whipped cream for garnish
Instructions:
Crust: Unroll the pie dough into a 9- inch pie pan. Trim the excess dough, flute the edges, and prick the bottom of the dough with a fork. Place the pie dough in the refrigerator for 20 minutes, while you make your filling.
Filling: In a large bowl whisk the eggs. Gradually add in the granulated sugar and zest, whisking until combined and until thickened.
Add in the lemon juice, melted butter, cornmeal, flour, and salt and whisk until incorporated.
Bake: Preheat the oven to 350°F. Remove the pie dough from the refrigerator. Pour the filling into the chilled pie crust. Bake for 45 – 50 minutes on the lowest rack in the oven until the center is set and the top is golden brown.
Cool on a wire rack for 1 hour then refrigerate for at least 4 hours before serving.
Dust with powdered sugar if desired.
Why Does Chess Pie Have Cornmeal?
Cornmeal is a stabilizer in the pie, keeping the filling from being runny. Buttermilk pie and chess pie are very similar, however, cornmeal is only used in chess pie!
Preparing The Pie Shell:
You can use either a homemade pie dough or a store bought dough. You could even use a frozen pie crust as well. I am all about making things easy! In my recipe you don't pre-bake this crust before filling it, but you absolutely could partially bake it if you prefer that method. I've done it both ways and haven't seen a difference, except the crusts browns a little more when it's partially baked. PRO TIP: Place your pie on the lowest rack in the oven to ensure the bottom of the pie gets fully cooked!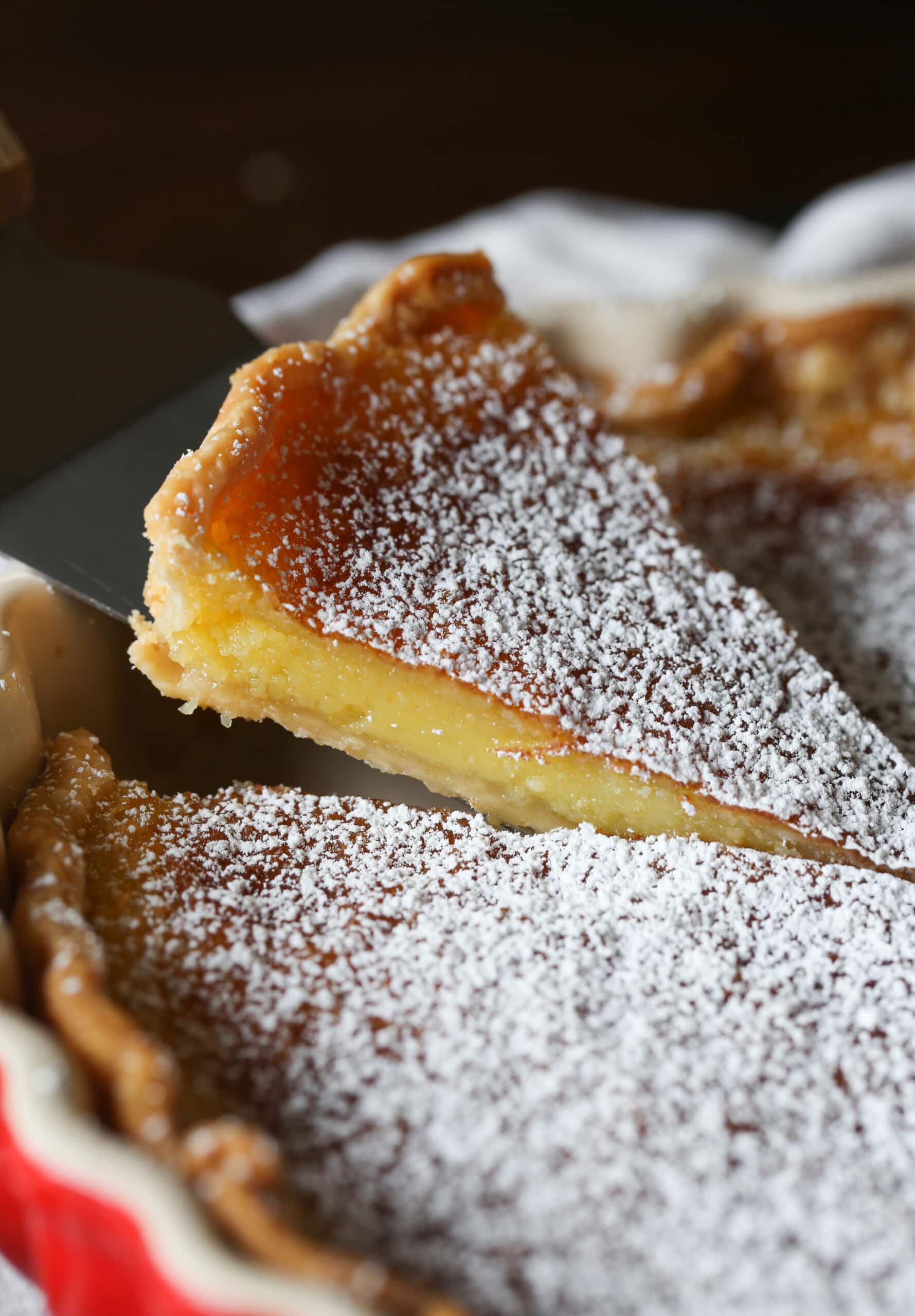 How To Store Lemon Chess Pie?
Store the pie airtight in the refrigerator for up to 5 days. This pie is fine left at room temperature as well, but the filling gets softer, as it warms, and won't slice quite as nicely.
Can You Freeze Lemon Chess Pie?
Yes absolutely! This pie freezes beautifully. Store it frozen for up t a month for best freshness. Thaw it out overnight in the refrigerator.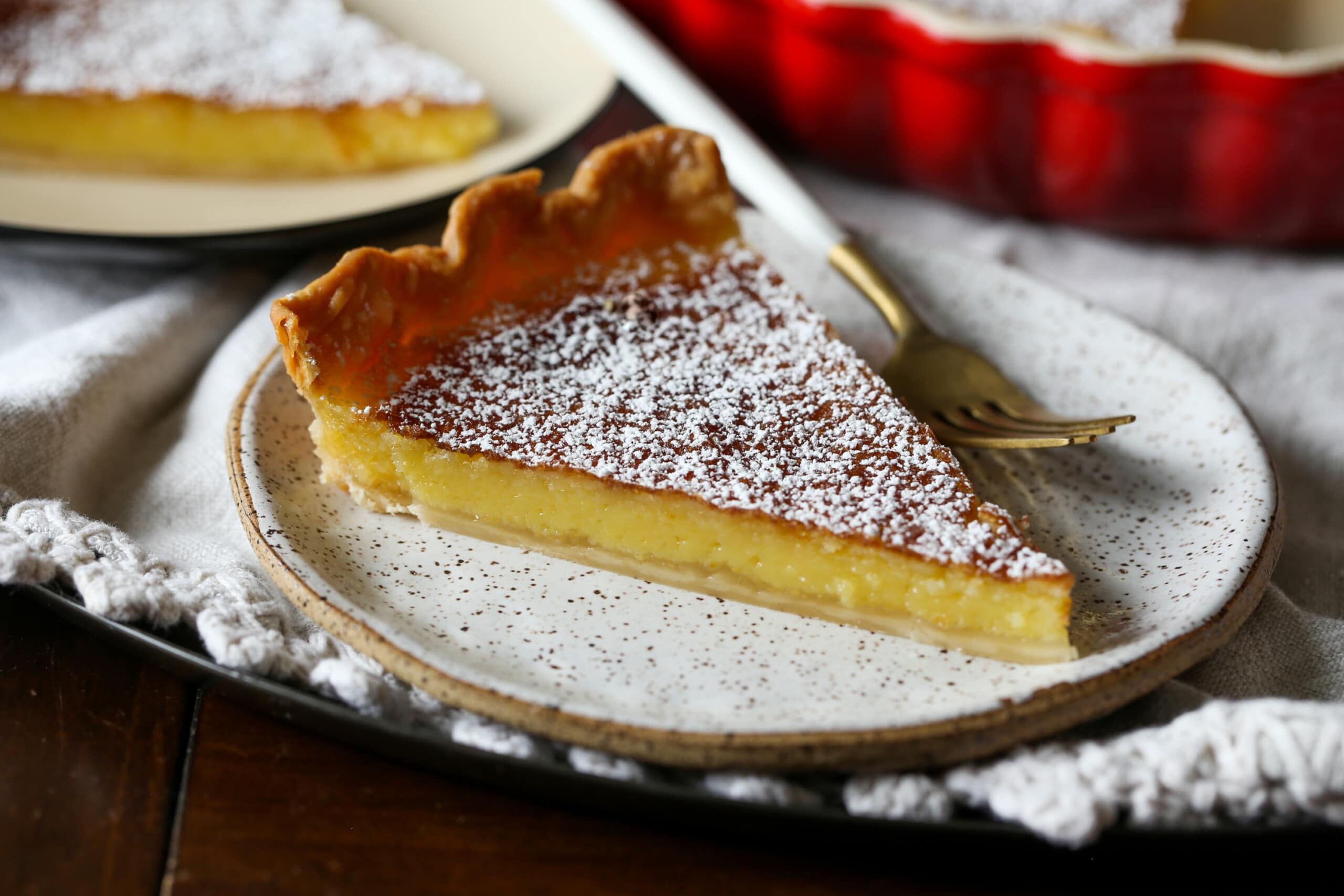 Hop over to Imperial Sugar for the full and printable recipe.
PIN for later: