These Magic Bar Cookies are a fun spin on the classic 7 Layer Bar/Magic Bar that's been around for ages. I went ahead and took all the flavors that go into a Magic Bar and added them to a cookie, so they're simple to make and just as tasty!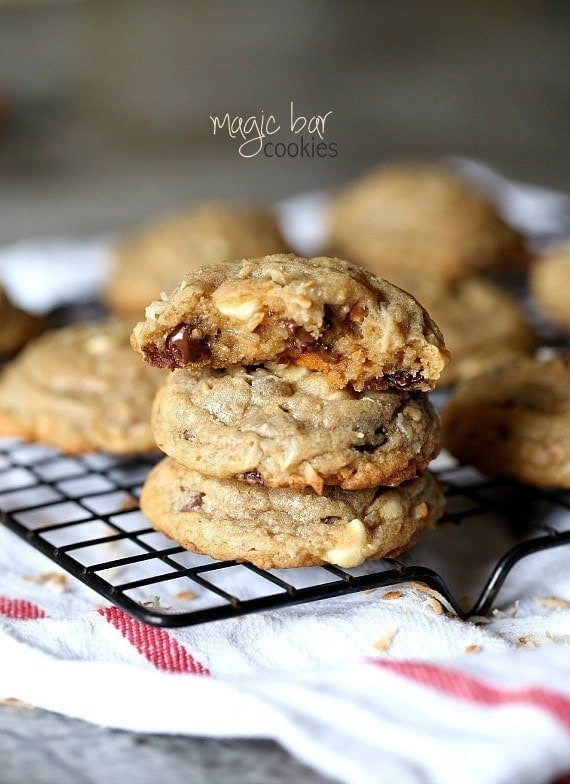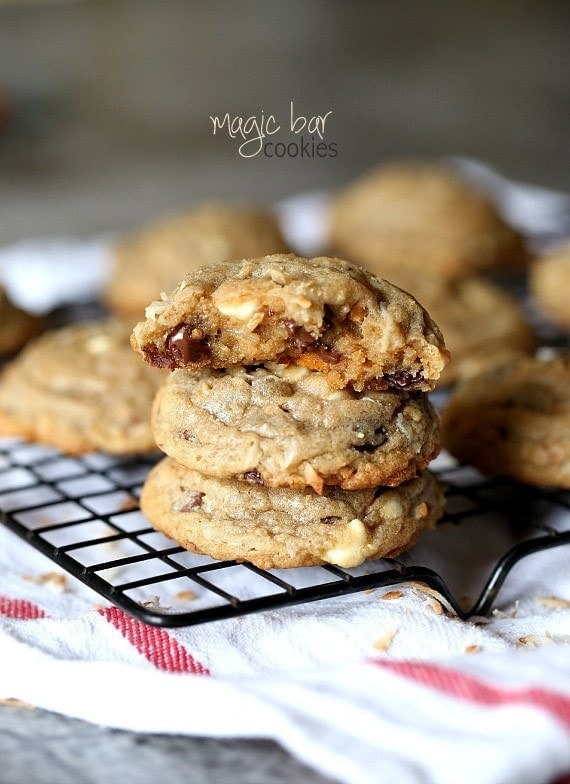 I love love love Magic Bars. My mom would make them every holiday season to put on our cookie tray. If we were LUCKY we could get them at other times of the year too. Something about the coconut, chocolate and butterscotch that did me in.
They thing about my kids, I'm afraid, is that they won't have that nostalgic feeling of an individual cookie like I did…well…because their mom (me) bakes all day everyday. So there aren't a TON of repeats around here. It's all new and "do you like it?", "What do you think?", "Post-worthy?".
This might seem like a ridiculous thing to even say…oh, my kids get far too many home baked treats they couldn't possibly choose one as a favorite…
Humblebraggery is my enemy.
But I don't mean it like that.
Ugh.. now it seems like I did.
But I didn't.
Because in all honesty my kids will always choose Chocolate Chip Cookies or Brownies.
BUT short story long, I love the idea of taking a favorite of mine and mixing it up a bit…just enough so I can say to my kids, "do you like it?", "What do you think?", "Post-worthy?".
Seriously, it's a vicious cycle.
Anyhow, these cookies are a perfect graham cookie (made with crushed graham crackers), and loaded with chocolate chips, butterscotch chips and white chips. AND there's coconut. Of course. You could add nuts, if you like too. I just prefer none.
I tried to figure out a way to include the sweetened condensed milk in these, but they became too messy with it…so simple is better.
And these Magic Bar Cookies are a keeper for SURE!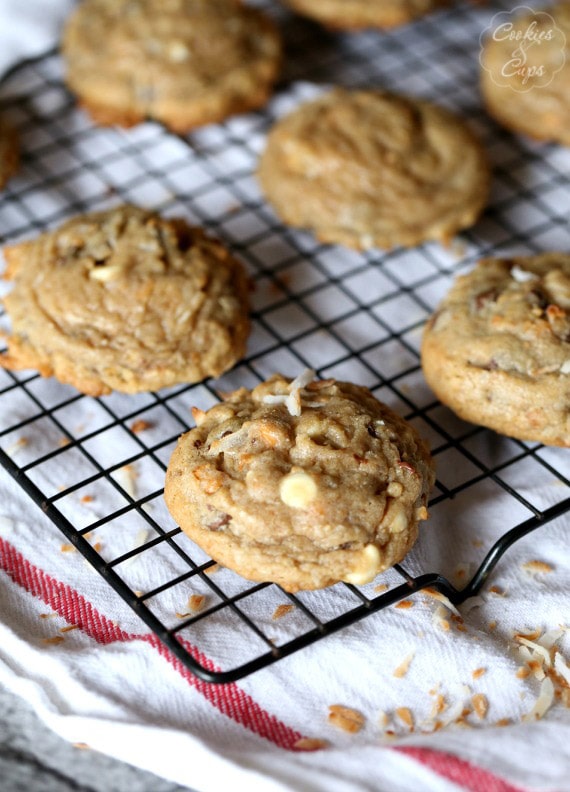 AND I am posting the FULL recipe over at Imperial Sugar today! I'm working with them this year, so I'm pretty excited about that.., because Imperial is the best!
SO HOP over to Imperial for the FULL and easy recipe!!