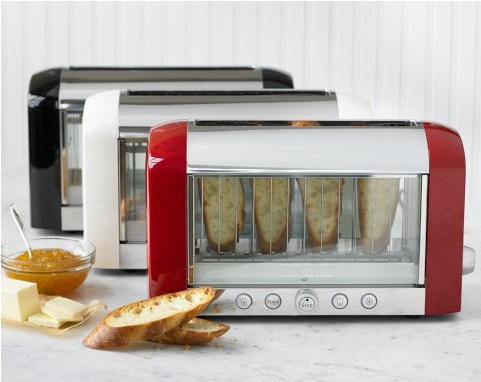 So this Toaster…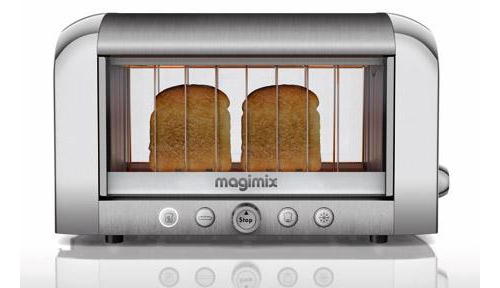 It's the Magimix Colored Vision Toaster and it's AMAZINGGG.
I am not a toaster oven girl…we used to have one and it took up loads of space on our counter top, so we switched over to a smaller "pop up" toaster, which was fine, but there was a lot of trial and error trying to our toast the perfect brown.
THEN we got this toaster…the Magimix Colored Vision. It is SO fun!
Beyond being gorgeous, it's glass windows allow you to watch as it's being toasted. So smart.
It comes in red, black, almond and chrome (not pictured) so you can match it to your kitchen!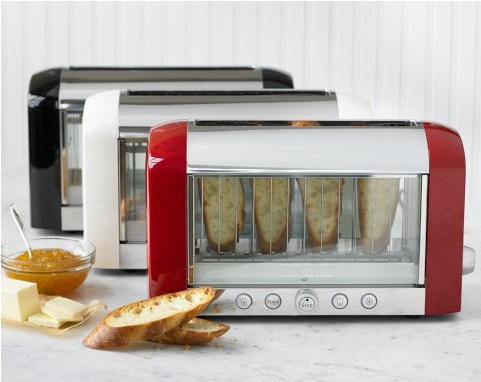 Here's ours in action…the kids love it…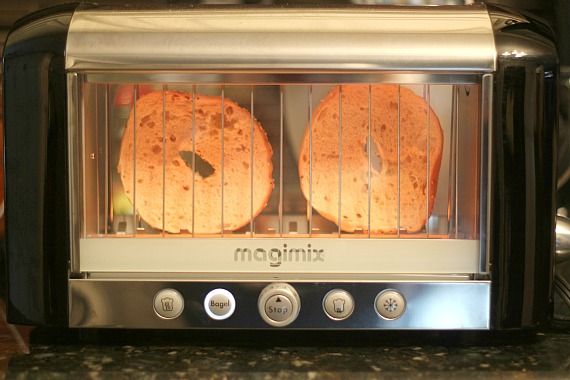 The four quartz heating elements make sure that everything is toasted evenly and there are pre-programmed settings like defrost, toast, reheat etc.
And the defrost function automatically switches to toasting function once defrost is complete. I mean COME ON!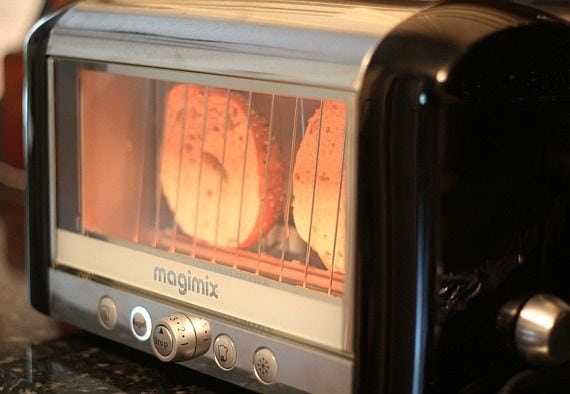 I know a toaster seems like a really regular thing… that is until you own a cool one.
Seriously.

It's majorly sturdy and has extra wide slots to accommodate your big fat bagel. They built it to last 30,000 uses. I dare you to try and toast 30,000 things.
Of course it has a slide-out crumb tray for easy clean up too.
Right now it's exclusively sold at William-Sonoma, but let's give one away here today, shall we? I mean, in honor of Father's Day and all.
Toaster Valued at $199.95 (Chrome $249.95)
Use the Rafflecopter widget below to enter the giveaway!
a Rafflecopter giveaway