Mallomars or Whippet Cookies make these Mallomar Brownies something special!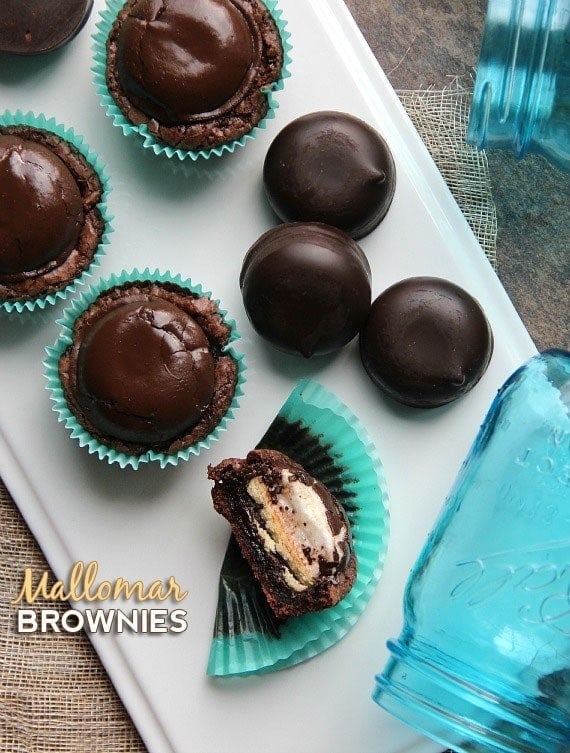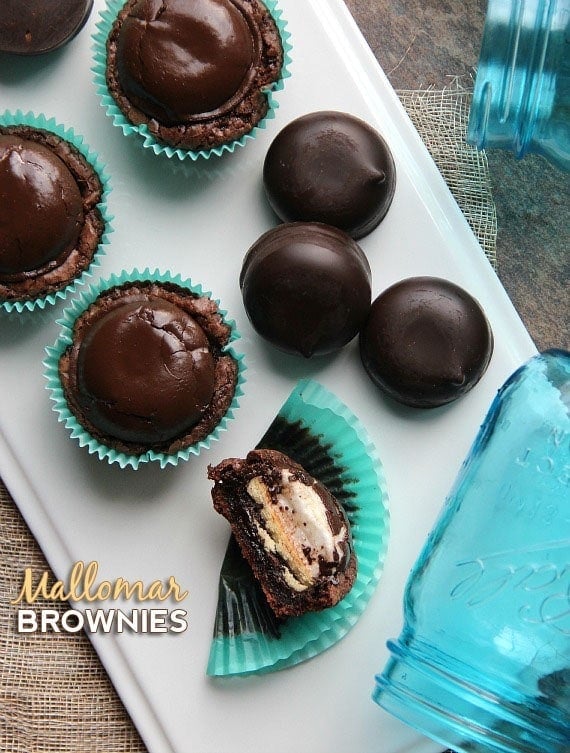 I just got back from vacation, which is nice and also stinky at the same time.
Back to your own bed, your own pillow, your normal routine…all good.
Having to actually do things like laundry, cook and vacuum…stinky.
But also coming home from vacation means a whole lotta vacation-inspiration baking is gonna be happening in this here kitchen.
Isn't that the best?
So, while I'm busy baking up some stuff, you'll have to settle for these super easy Mallomar Brownies.
And might I just say that they ruled my world for the day that they lasted.
I mean, you have a brownie, a cookie, marshmallow and chocolate all in one. For seriously serious.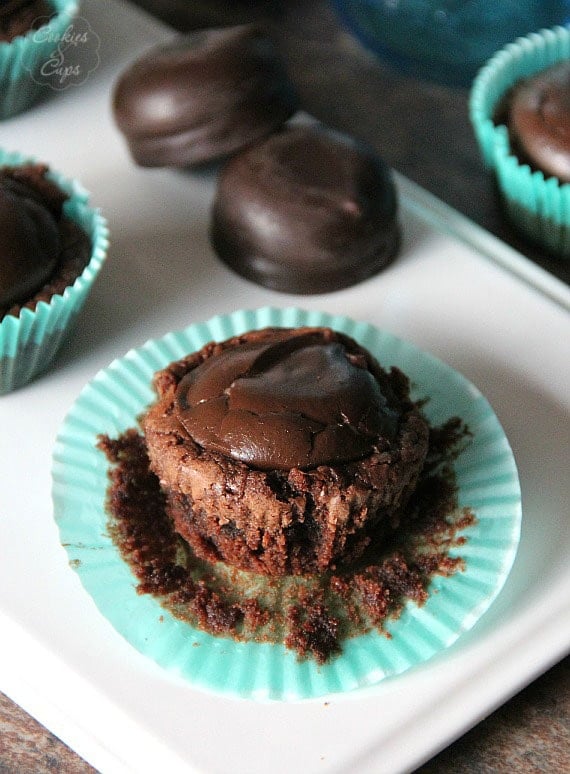 Make these as fast as you can!
First mix up some of you favorite brownies.
I used my fudge brownie recipe, but totally use what makes you happy…a boxed mix, Grandma's recipe..whatever. The brownie is basically just the receptacle.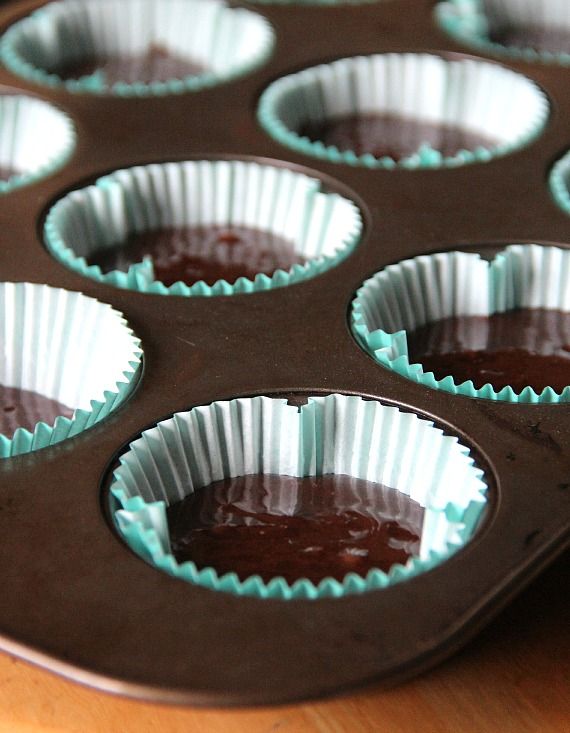 Line a muffin pan and fill your cups about half way.
Bake those almost all the way.
Meanwhile grab your Mallomars (or Whippets) and definitely sample for quality control.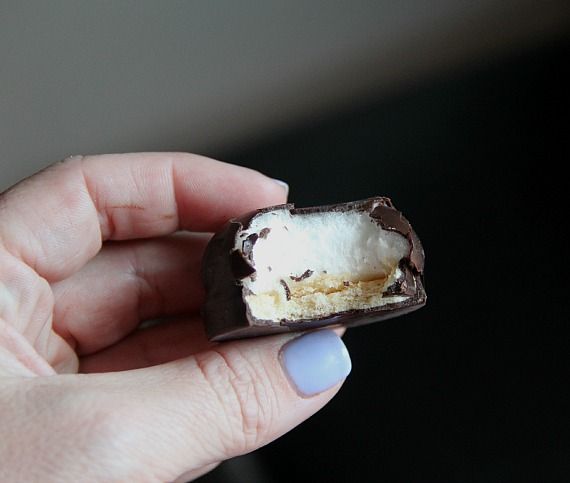 When your brownies are almost done pull them out…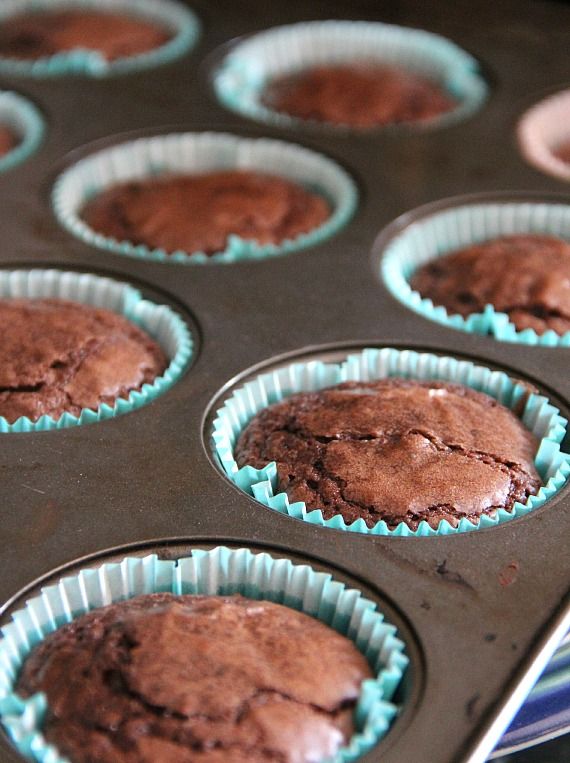 And smoosh your Mallomars down in there…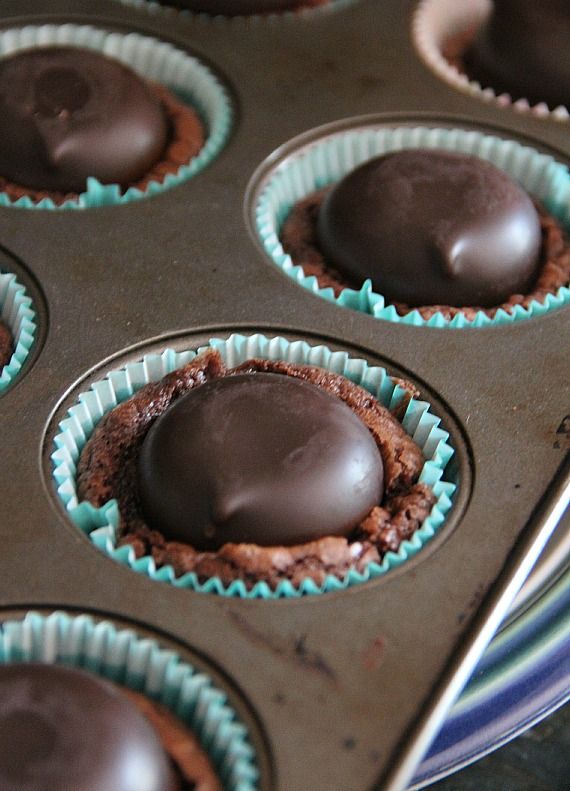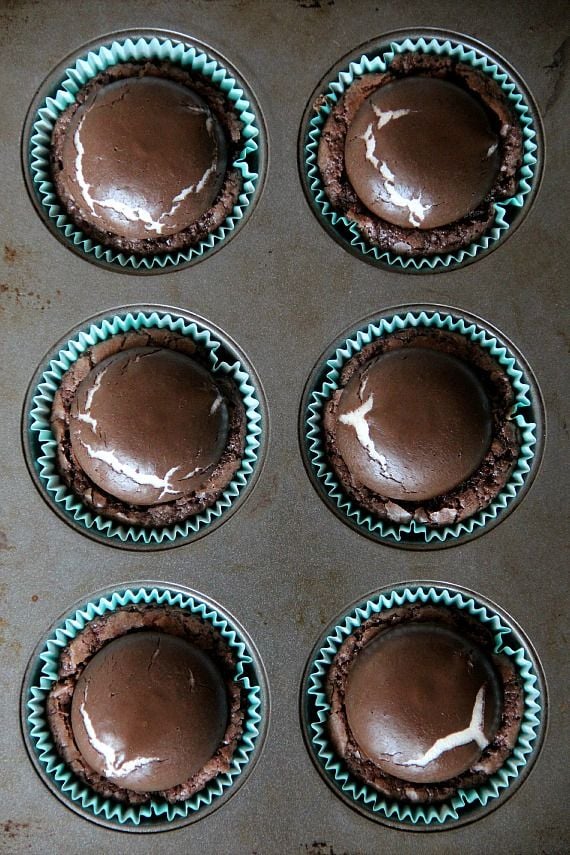 Pop them back in the oven for a few. They will puff and crack a little, which is a beautiful site.And then yeah…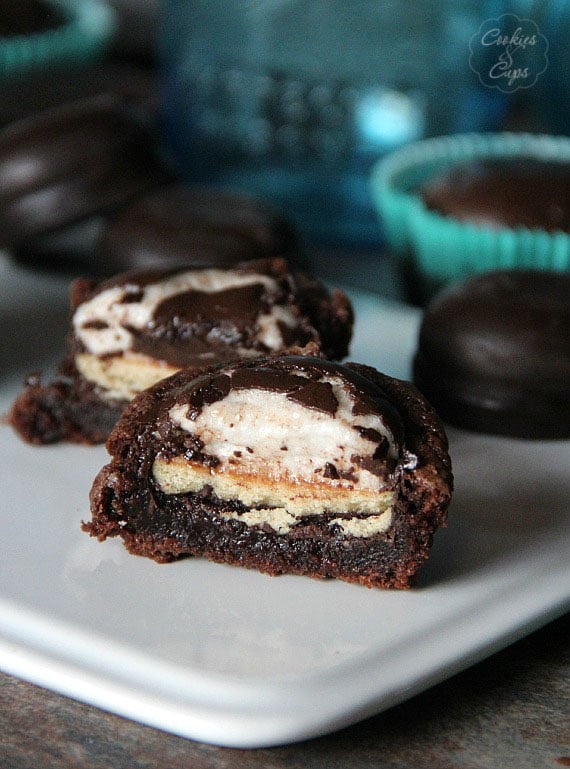 Right?
Print
---
---
1 cup

semi sweet chocolate chips

1 cup

milk chocolate chips

1/2 cup

butter (

1

stick)

3/4 cup

light brown sugar

3/4 cup

granulated sugar

4

eggs

2 tsp

vanilla

1 cup

flour

1/2 tsp

salt

15

Mallomar Cookies
---
Instructions
Preheat oven to 325°
Line muffin pan with cupcake liners. Set aside.
Melt chocolate and butter in a medium sauce pan over medium-low heat
Remove from heat.
Whisk both sugars into the chocolate mix. Add in eggs, one at a time and then add vanilla. Whisk until combined.
Stir in flour and salt until evenly incorporated and fill each liner with 2 Tablespoons of brownie batter.
Bake brownies for 20 minutes.
Remove from oven and press Mallomar cookie directly into the center of the brownie.
Return to oven for 2-3 more minutes. The Mallomar cookie will puff slightly.
Remove from oven and transfer brownies to wire rack to cool completely.
---
Notes
store airtight at room temperature for up to 3 days.
You can easily use a boxed brownie mix for these also!
Want To Save This Recipe?
Find more recipes like this: