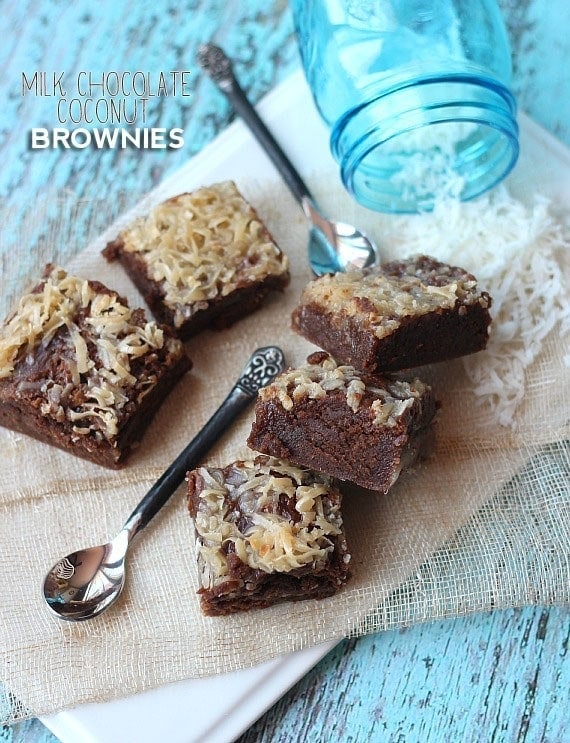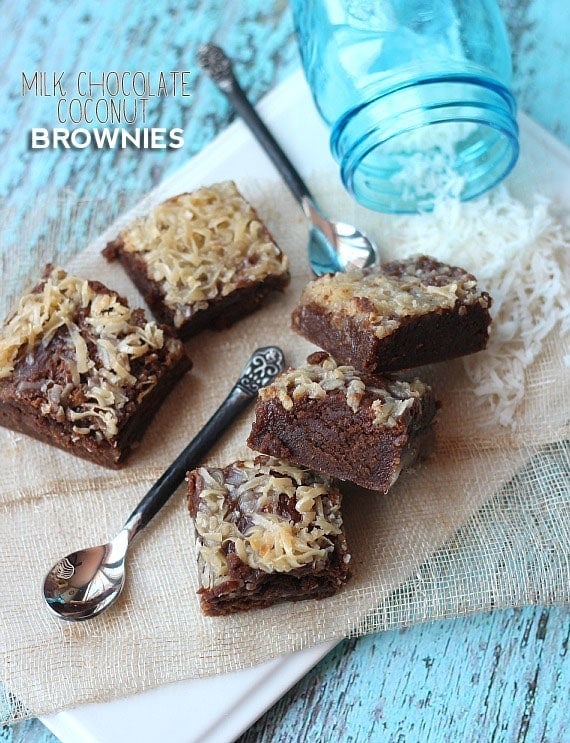 Just got back from Austin you guys. Spent 6 days in the Texas heat. I don't mind the heat, I just don't like being hot.
Soooooo. Anyone who blows their hair out understands this.
Anything over 90 degrees can only be enjoyed poolside or from inside an air conditioned home. The IDEA of it being warm outside is more than enough for me.
And while I'm enjoying the heat from an air conditioned home, I like to make brownies. With coconut. It makes the most sense.
Milk Chocolate Coconut Brownies.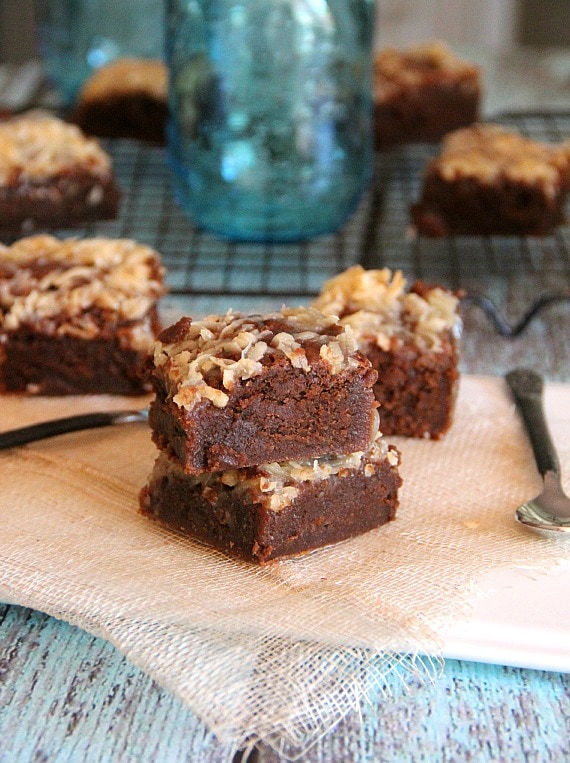 These brownies are totally ridiculous. I love a dark chocolare brownie, but sometimes milk chocolate is where it's at.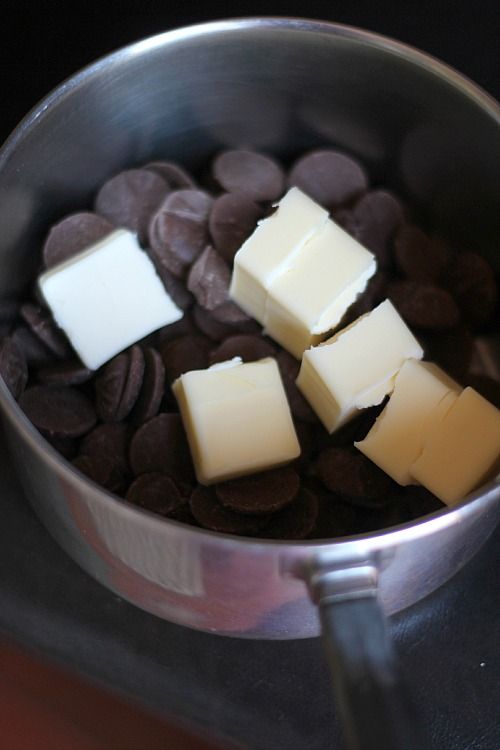 Melt some milk chocolate with a little butter…Then whisk in your sugar, then eggs and vanilla…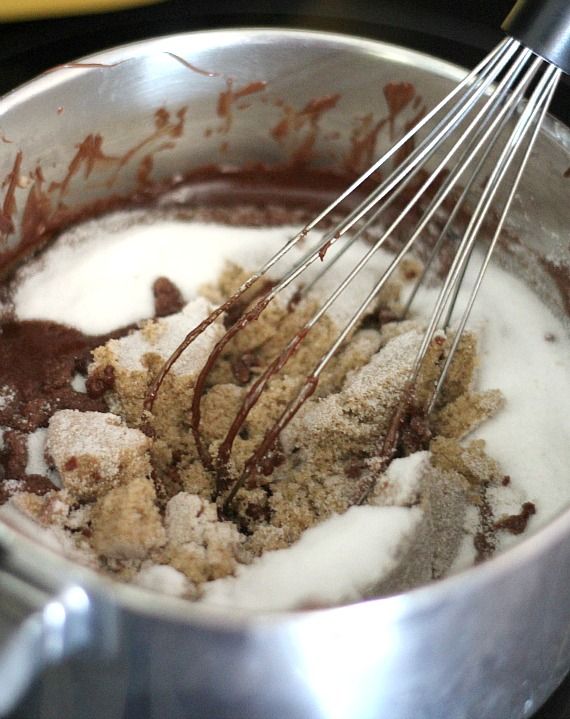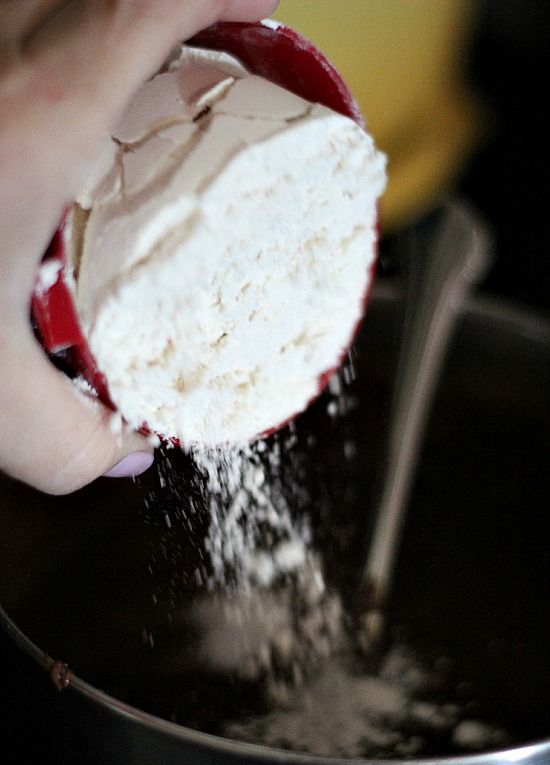 When that's smooth stir in your dry stuff…It'll be a super yummy batter.
Pour it into a prepared pan…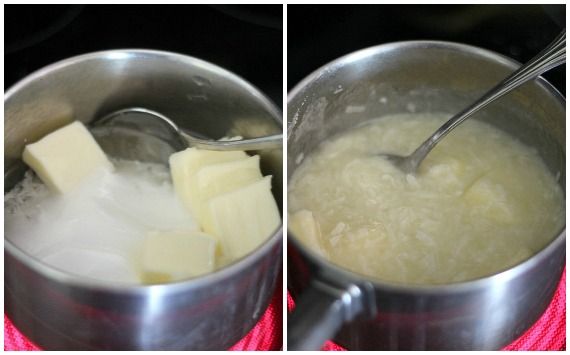 And while it's baking make your delicious coconutty topping.And pour it all over your partially baked brownies.
Finish baking the brownies and the topping will mostly absorb into the brownies, except the coconut, which will get chewy and slightly crispy on top.
It's kinda perfect.
Here's the before and after…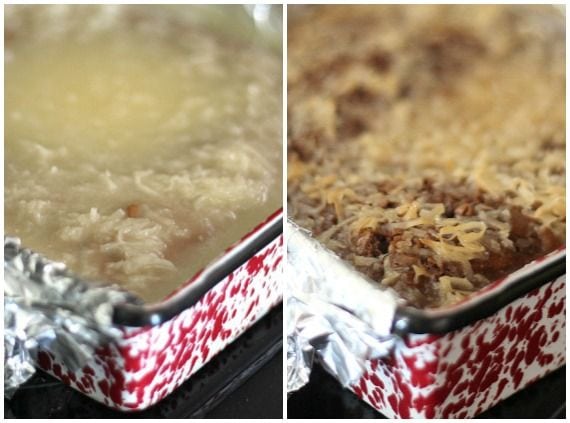 Let them cool completely and then cut into squares.
Totally rich and chewy and fudgy. With coconut.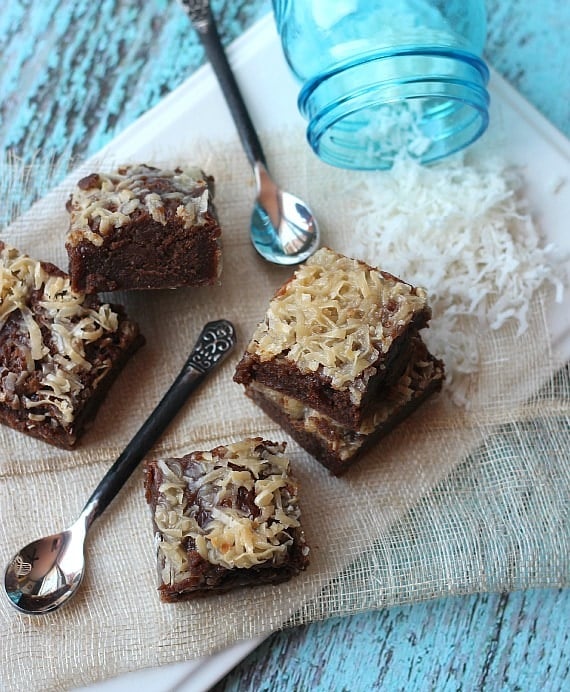 So so good.
Print
Milk Chocolate Coconut Brownies
---
2 cups

milk chocolate

1/2 cup

butter

1 cup

light brown sugar

1/2 cup

granulated sugar

4

eggs

1 Tbsp

vanilla

1 cup

flour

1 tsp

salt
Coconut Topping
1 cup

sweetened flaked coconut

1 cup

granulated sugar

1/3 cup

heavy cream

5 Tbsp

butter
---
Instructions
Brownies
Preheat oven to 325°
Line a 9×13 baking pan with aluminum foil completely and spray generously with cooking spray.
Melt chocolate and butter in a medium sauce pan over medium-low heat
Remove from heat.
Whisk both sugars into the chocolate mix. Add in eggs, one at a time and then add vanilla. Whisk until combined.
Stir in flour and salt until evenly incorporated and pour batter into prepared pan.
Bake 25 minutes. While they are baking make coconut topping.
Coconut Topping
Combine all ingredients in a small saucepan and bring to a boil over medium heat. Boil for 5 minutes until sugar is dissolved and mixture is slightly thickened.
Set aside until brownies are done with the first 20 minutes of baking.
When brownies are done with first 20 minutes, remove from oven and pour coconut mixture over partially baked brownies and return to oven for 10-15 minutes until toothpick inserted 2 inches from edge comes out clean.
Allow to cool completely before cutting into squares.
---
Want To Save This Recipe?
Find more recipes like this: