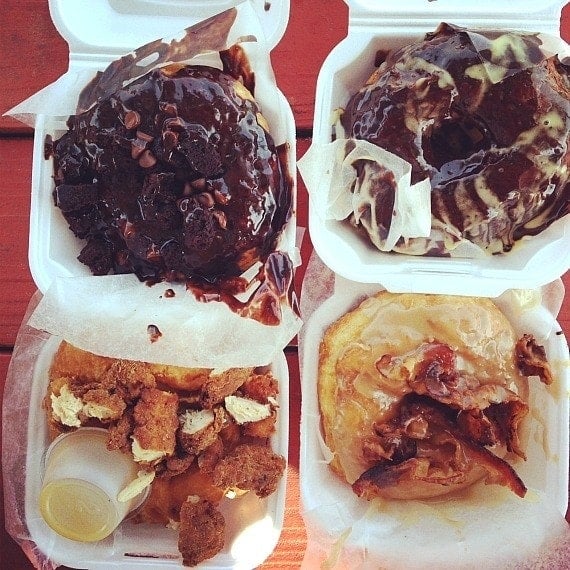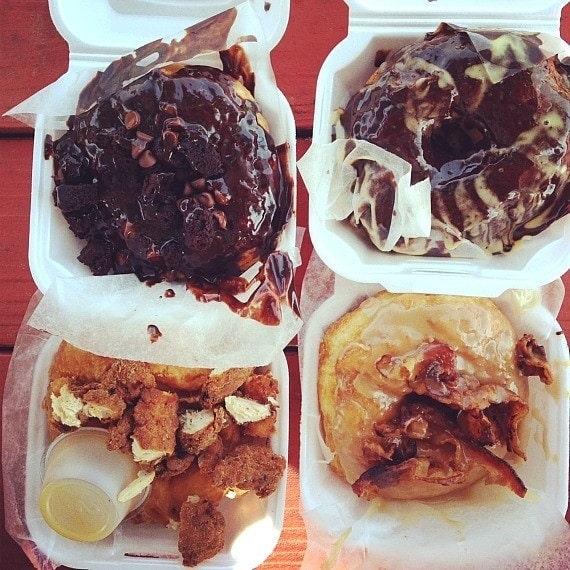 Last week I went to Texas…
This year's BlogHer Food Conference was held in Austin and I was super excited to go!
I have been to Austin a bunch of times, obviously having grown up in Texas, but also visiting there as frequently as I can because my oldest and dearest friend, Michelle, lives there…so when on the rare occasion I get a chance to take a solo vacation I try and make it to Austin!
Anyhow, the conference started on Thursday, so I decided to go in a few extra days beforehand to visit with my friend and do some girly stuff!
So here's how the week went in pictures…
Arrived on Tuesday…It was hot as heck.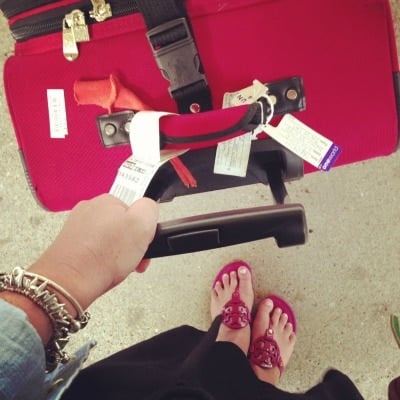 Michelle picked me up and we high-tailed it over to hopdoddy burger bar.
Nothing beats a good burger and this place was fantastic!
I got a "Magic 'Shroom Burger" which was, "Angus Beef, Texas Goat Cheese, Field Mushrooms, Mayo & Basil Pesto". SO yum.
Also, we had to order the Truffle Fries and to finish it off a Pretzel Nutella Milkshake. Did you hear me PRETZELNUTELLAMILKSHAKE!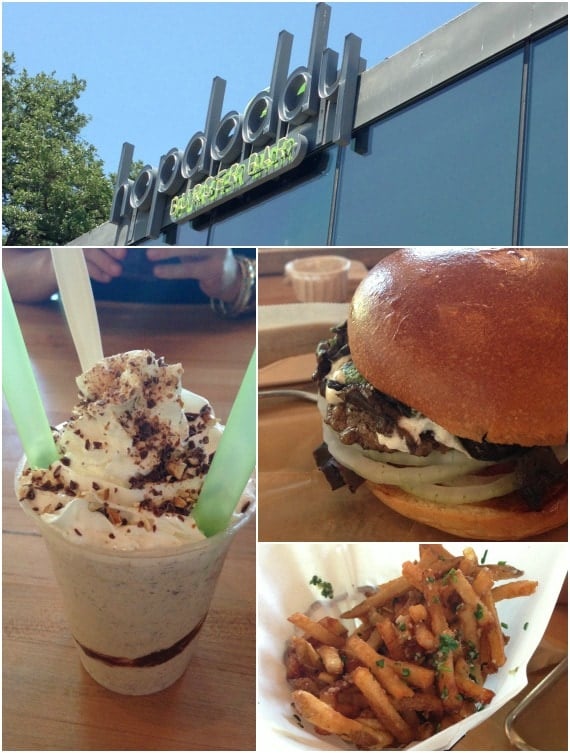 We did some fun shopping and then was told we HAD to go over to Gourdough's Doughnuts.
Twist my arm why don't you? It's a doughnut truck with the CRAZIEST doughnut flavors. I don't know if you can read the menu here…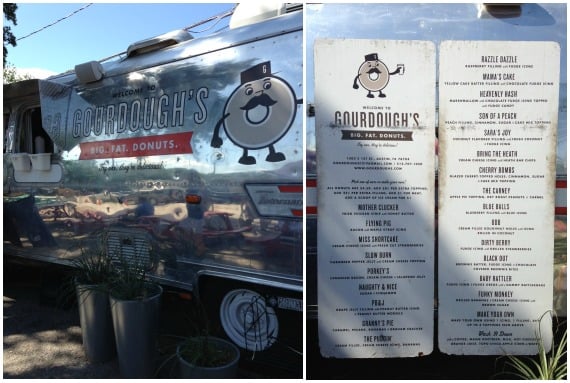 Here's what we got…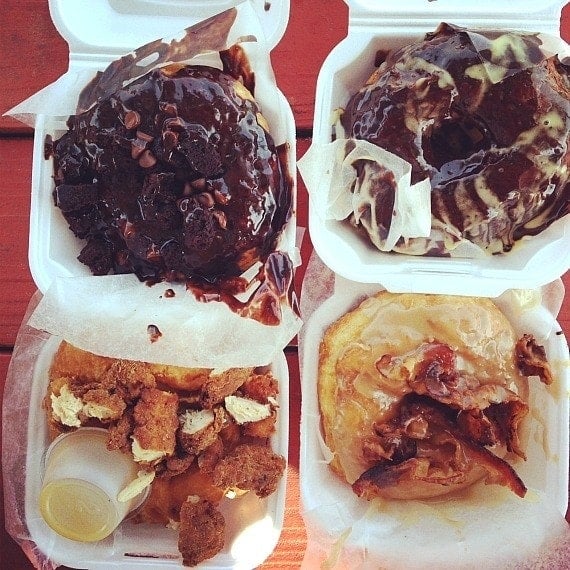 This picture doesn't fully do the doughnuts justice. They are as big as your face. From top left here are the deets: The Blackout Doughnut (Chocolate frosted with brownie batter, brownies and chocolate chips), The Mama's Cake (Chocolate Frosted with cake batter filling), The Mother Clucker (plain with breaded, fried chicken and honey butter) and finally the Flying Pig (Bacon with Maple Syrup Glaze).
My favorite was by far the Flying Pig. I even got a shirt.
While we were shopping I found the greatest skinny mirror ever in history…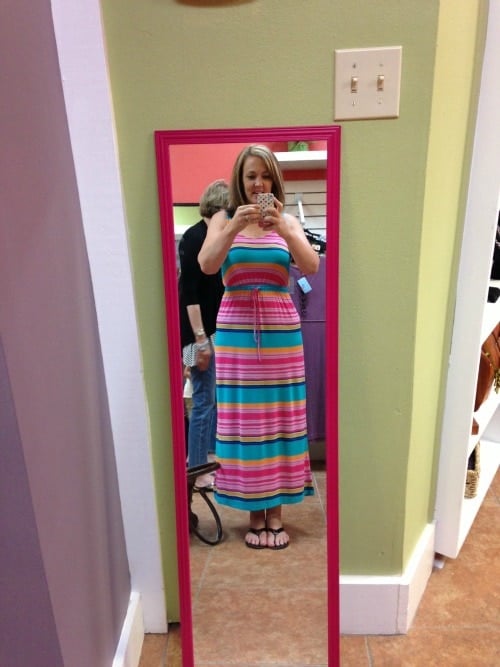 Take THAT vertical stripes!
For dinner we went to my favorite Tex-Mex place ever Pappasito's.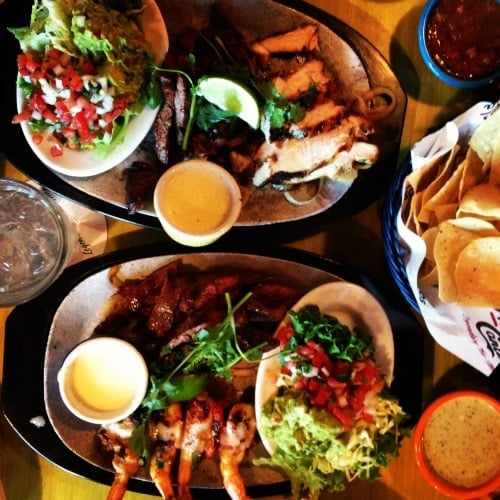 They seriously need to open one of these in New Jersey.
The next day we picked up Kristan at the airport!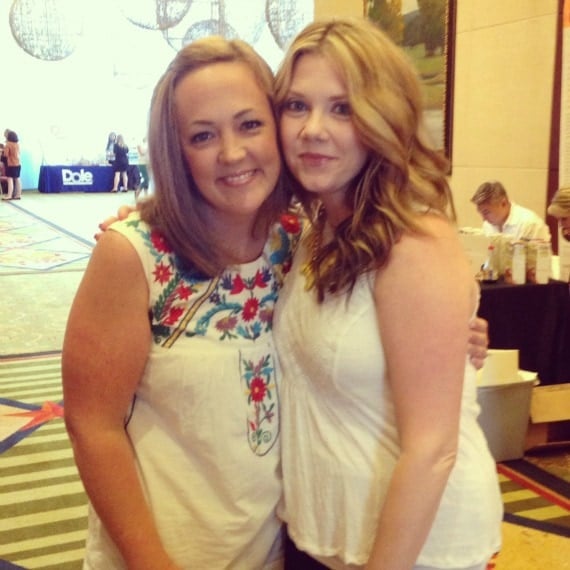 And she brought her baby girl, Lucy who is probably my favorite baby ever (my children excluded, of course).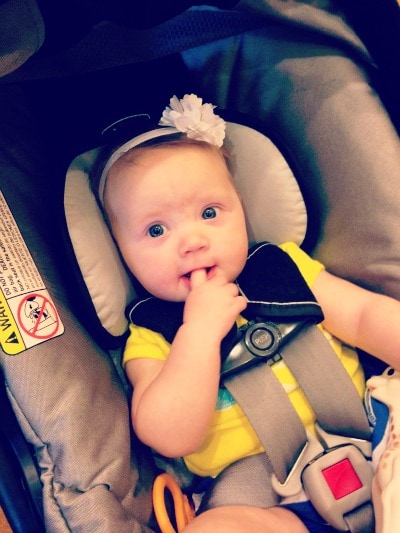 We went and ate at Kerby Lane… They say it's the best breakfast in Austin. They have a seasonal pancake menu and while we were there it was S'mores Pancakes.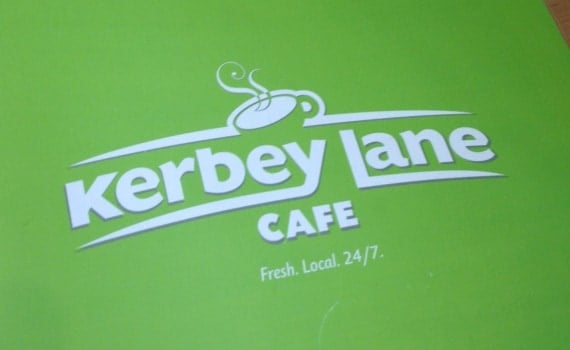 Kristan got Lemon Poppy Seed French Toast that was amazing!
After we checked into the hotel we realized our room was on the 13th floor. Is that even LEGAL?!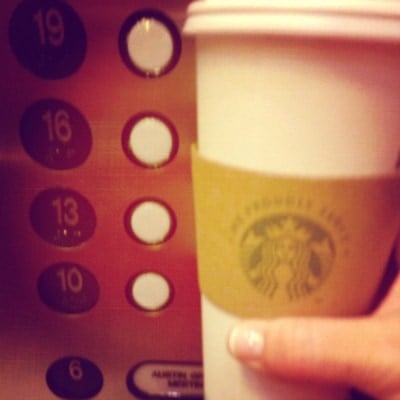 The first thing we did when we got to the conference was go to a Spa Party hosted my Dixie Crystals/Imperial Sugar at the Hiatus Spa. I had the best massage everrrr!
The next day Kristan and I woke up and decided to go explore a little and stopped by Easy Tiger for lunch. I was told it was a must try. They had amazing breads there and we ordered a snack plate. It was very manly…Jerky anyone?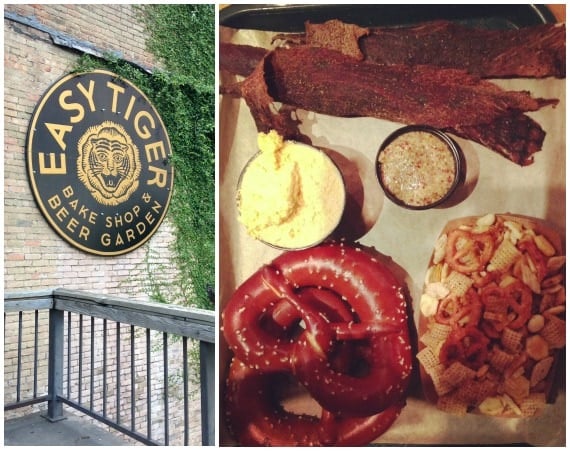 Later that day we met up with Amanda, Jenny, Maria and Shaina and decided to hit up a few bake shops and boutiques!
First stop Delish. The Cookie Dough Millionaire Bar was so goood!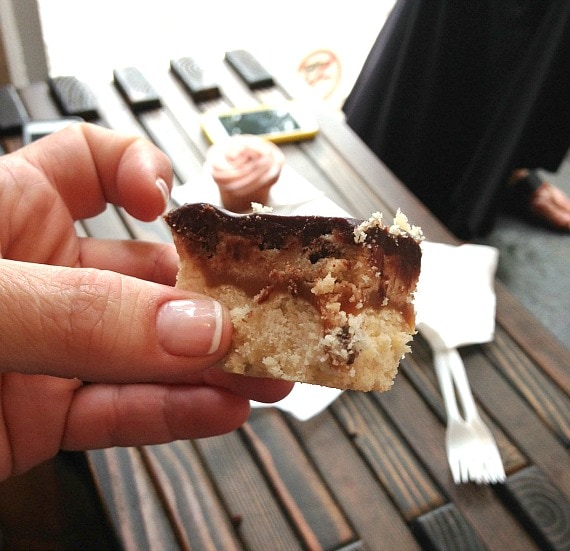 We also hit the cutest jewelry store Kendra Scott. I fell in love with this place! So fun! You can design all your own jewelry right in the store and it will be ready in just a few minutes!
I got these earrings…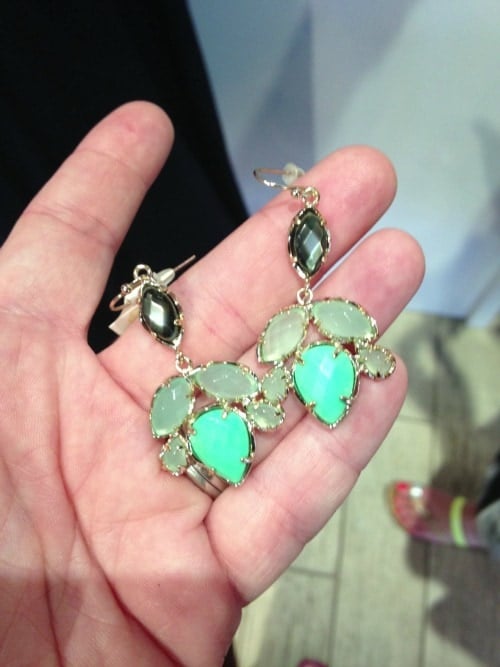 Later I had a dinner with the fabulous Land O Lakes team hosted by Julie, Maria, Sommer, Brenda and The Pioneer Woman at The Moonshine Bar & Grill.
Here's the creeper picture I took of Ree as she was graciously welcoming us…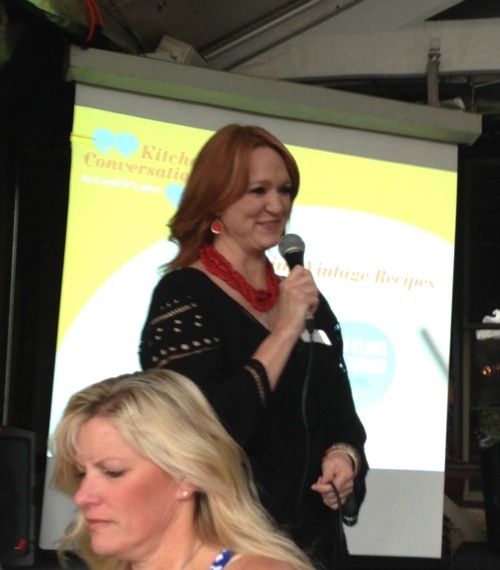 Also, that's Lori from Recipe Girl 🙂
I did happen to sit across from Ree the entire dinner which led to tons of awkward talking (on my part) and Real Housewives gossip…she's a huge fan. I pretended I knew Teresa Guidice which made me seem way more interesting. I'm a straight fool.
The meal was SO good. I had the best Pork Tenderloin and apple pie I have ever eaten…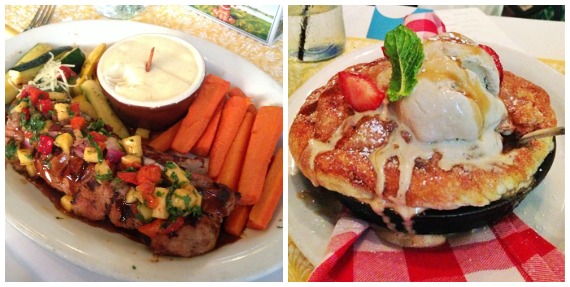 (apple pie picture from Amanda)
Also there was a photo booth. Here's the animated version with Amanda and Jenny.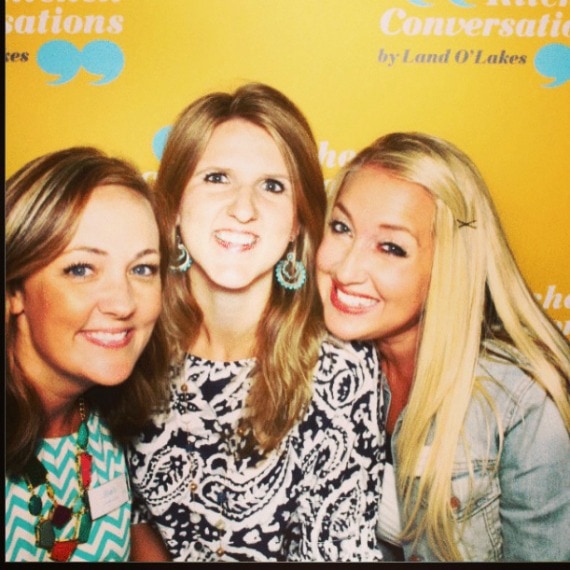 And another one with Katie, Carrian, Joanne and me.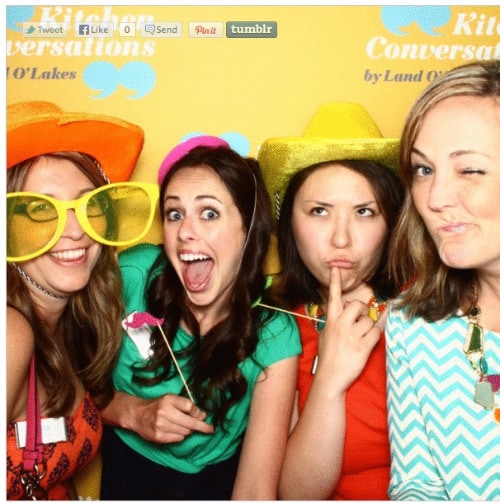 And again the animated version.
And I got to sit next to one of my favorite girls, Julie from The Little Kitchen.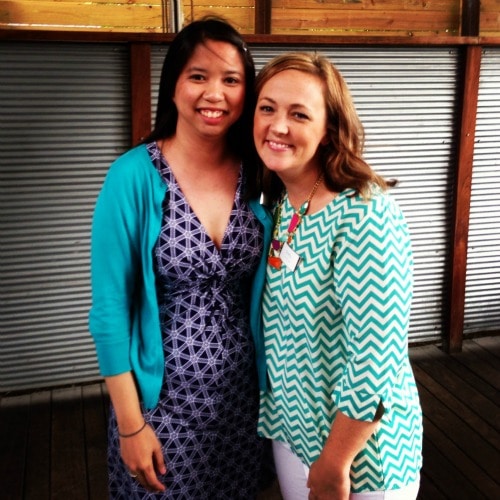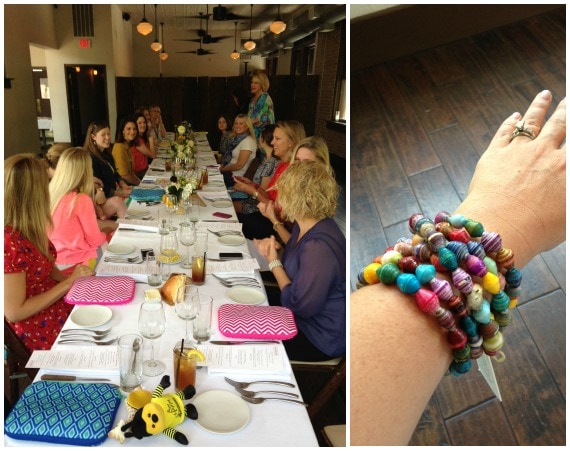 The next day I got attend a super lovely lunch hosted by Nestle, Jenny, Maria and Amanda at Parkside.The gave us the sweetest Noonday bracelets!
Also, the food was out of control yummy.
The appy plate was GORGEOUS…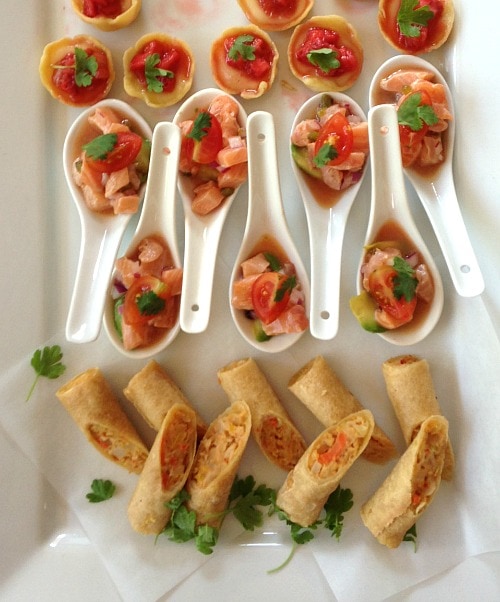 And the meal was to-die…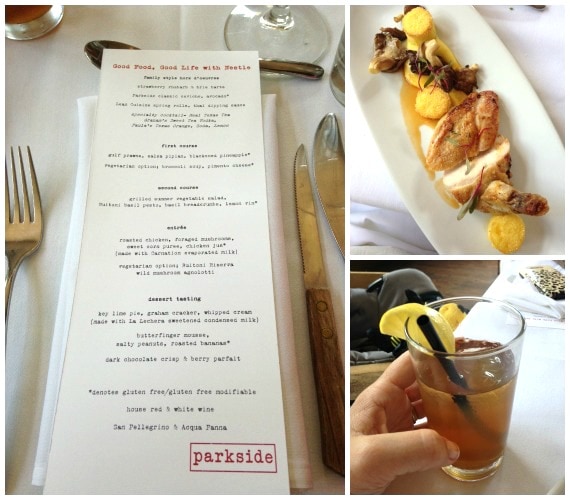 The dessert was so so good too! A sampler plate..and on the right is the most amazing Butterfinger Mousse…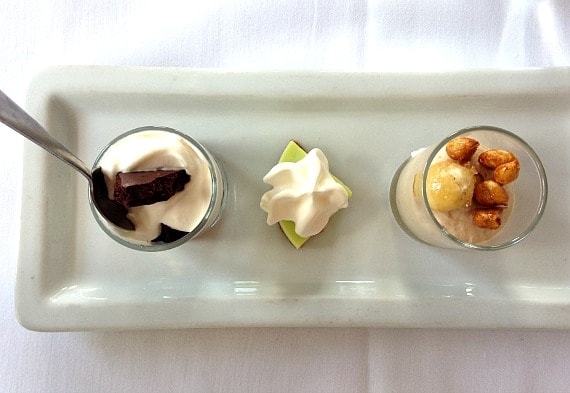 After lunch of course we needed more sugar and scoped out a fun bakery called Sugar Mamas.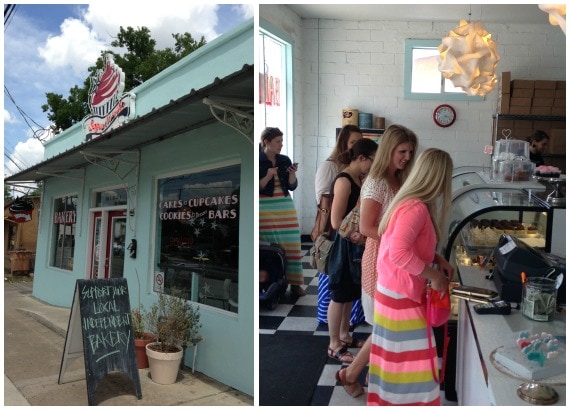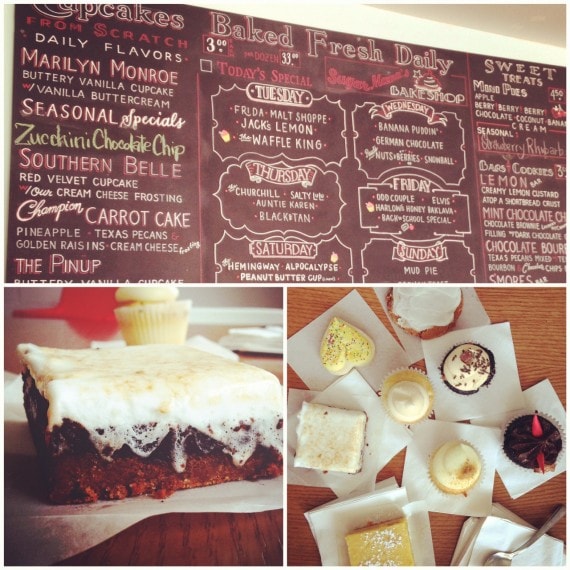 How funny are all the girls scoping out the treats? (Lauren, Jessica, Jenny, Amanda and Kristan)My favorite thing was the S'mores Bar. I need to try and recreate that!
As if that wasn't enough Amanda and Shaina wanted to try the frozen hot chocolate from Holy Cacao!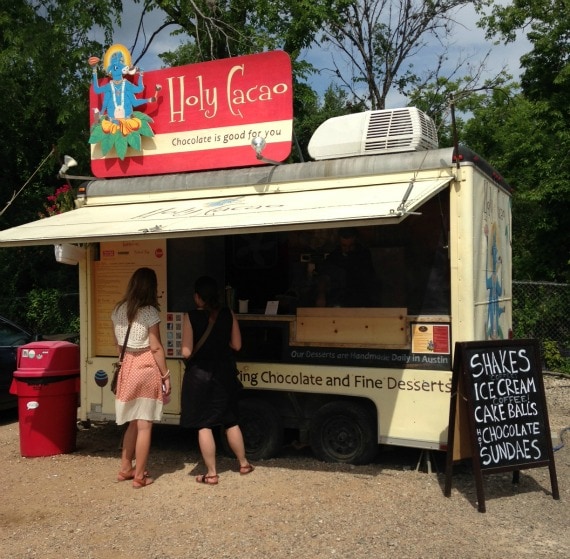 Which happened to right next door to Torchy's Tacos.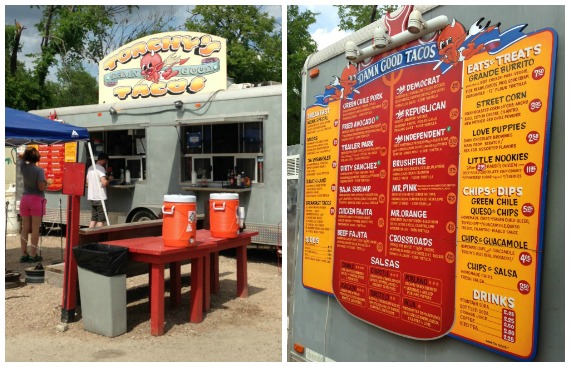 I wasn't the least bit hungry at this point, but HAD to try the deep fried cookie dough. It would be wrong not to.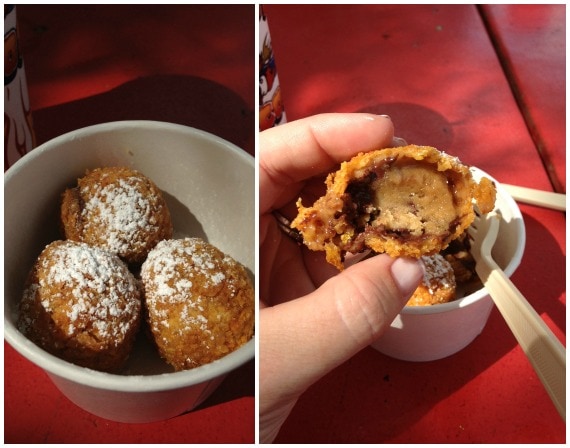 I'm not kidding, y'all. You NEED fried cookie dough! I just wish I had room for a taco!
SO yeah, that was basically my week.
You're gonna be surprised, but when I got on the scale when I got home I was DOWN a pound!! How is that even possible?!
I guess sweating like a pig allows you to eat like a pig!
So as soon as I got home I sat down, relaxed and made a snack with my favorite White Chocolate Philly Snack Delights. My new favorite way to eat it is on a cracker with a grape.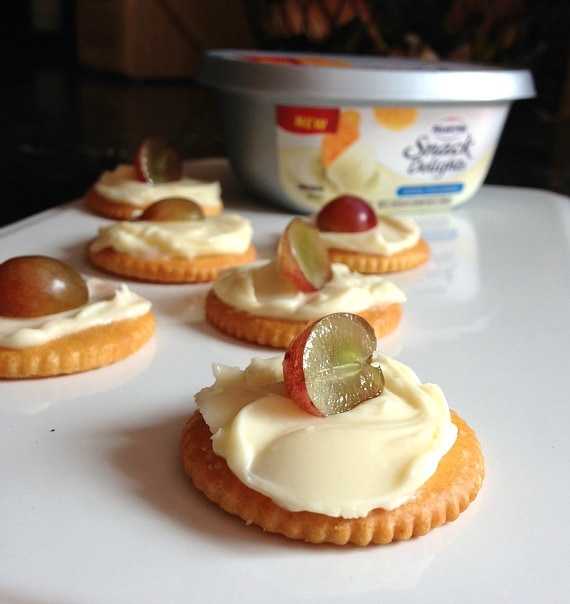 I bet you're hungry now!
Also, before you go! I'm doing a fun interview over at Rachel Cooks today! Check it out and leave a comment for me over there!!
"I have been selected by Kraft Foods to be an ambassador for PHILADELPHIA Cream Cheese. While I have been compensated for my time, all opinions are completely my own."