Mother's Day is coming up on Sunday.
Have any plans?
I got an
early present
on Sunday, which I am super excited to start using!
So my Mother's day will consist of me learning how to use my new toy 🙂
Beyond that I will be keeping it pretty low key.
You see, this will be the first Mother's Day that I will be celebrating since my mom's passing in February.
She lost her battle with a cancer that came fast and furious, not giving us much time to fight it.
I didn't share the sad news before now, because I am just learning how to deal with such tremendous loss.
I have learned many things over the past few months trying to navigate my life without her.
It's quite an anomaly, the feeling that you have walking through your life without the person that has been there by your side all along.
It forces you to grow up, no matter how old you are.
But with all the lessons that I have learned, and will continue learn, I believe that the most important is to cherish you family and loved ones.
Now, this Sunday we have a whole day there to remind us how much our Mother's do for us and how much we, as Mothers, do for our own families.
So give your mom a squeeze and tell her thank you for everything she has ever done, because sometimes you don't realize it all until it's too late.
Now, onto happier, craftier, sugarier stuff 🙂
Instead of a regular old bouquet of flowers, why not give her something to make her tummy happy as well as put a smile on her face?
You'll need:
Lollipop sticks (minimum of 6″ long)
Assorted colorful candy (I used M&Ms)
Baked and frosted mini cupcakes
Floral foam
some green Easter "grass"
pot to "plant" your cupcake flowers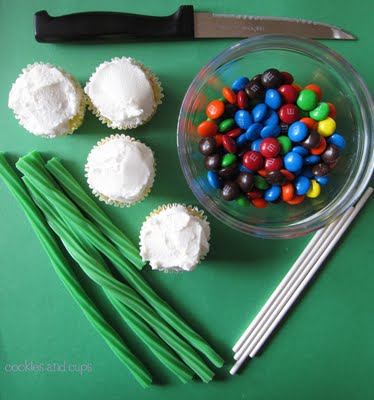 Start with your skinny round lollipop stick, mine were 6 inches long, so all my measurements are based on that. Lollipop sticks are readily available at your local craft store or even WalMart carries them now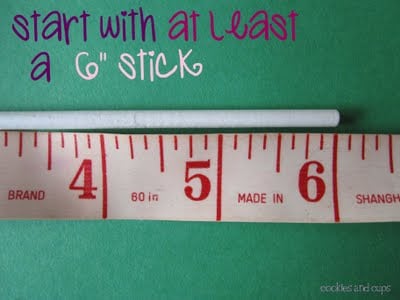 Then cut your Twizzler to 3 inches.
The push your stick through the hole in the Twizzler
(get your mind out of the gutter).
Leave about 2.25 inches on the bottom end (to stick in the floral foam) and 1 inch on top to stick into your cupcake: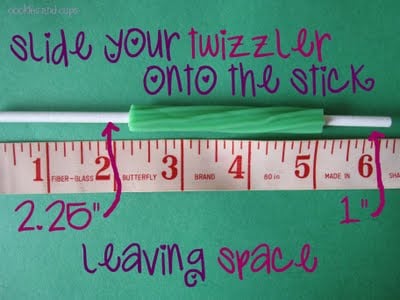 Now decorate your cupcakes with your candy…I used M&Ms, but Mike and Ikes would be cute too! Use your imagination!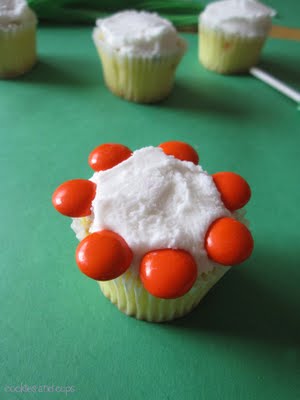 The poke a TINY hole in the side of the cupcake liner…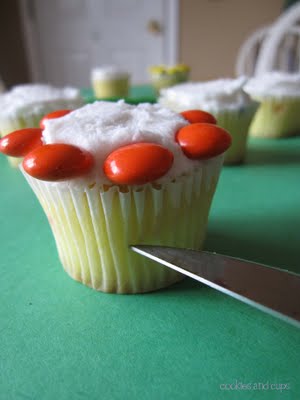 Carefully push your lollipop stick into the cupcake. Make sure you don't push it all the way through. Use your Twizzler as a stopper at the bottom so your stick doesn't pierce through the entire cupcake and poke out on the other side.
Here's how mine looked before I "planted" them.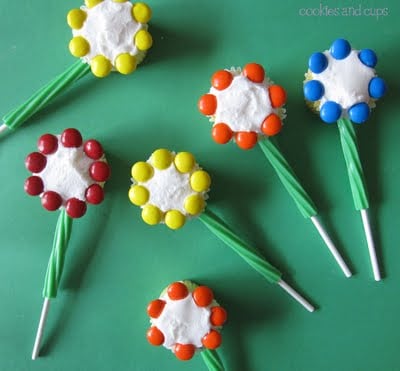 Now press your sticks into the foam, arranging them as you like.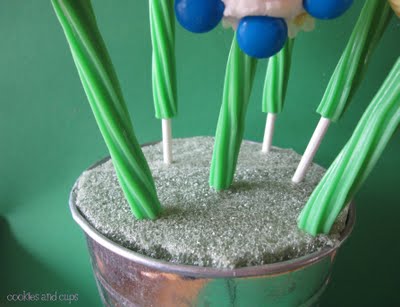 Now use some of your leftover Easter basket grass to cover up the foam.
There you have it! Easy, yummy and super cute!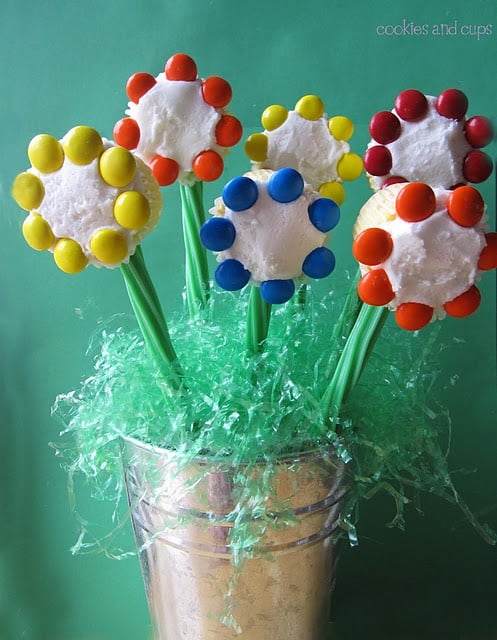 Perfect for your Mom or Grandma on Mother's Day!