Hi friends! Popping in today to share the fantastic weekend I had in Chicago last week!
This is my second trip to Chicago and I have to say it is one of my favorite cities! There is so much great food, amazing shopping and pretty sites to see. If you follow me on Snapchat (username: sjaronsky) or Instagram you might have seen some of these pictures already!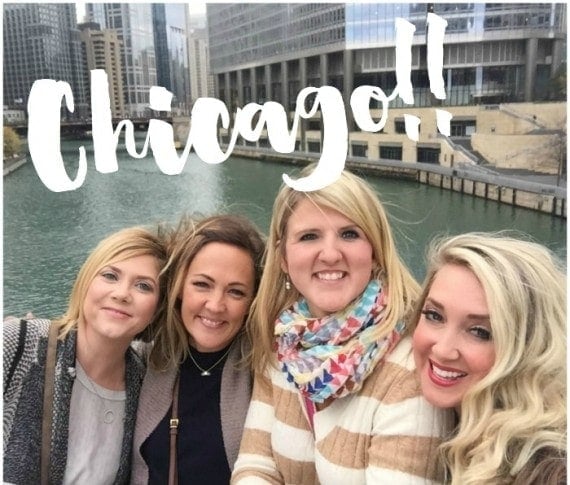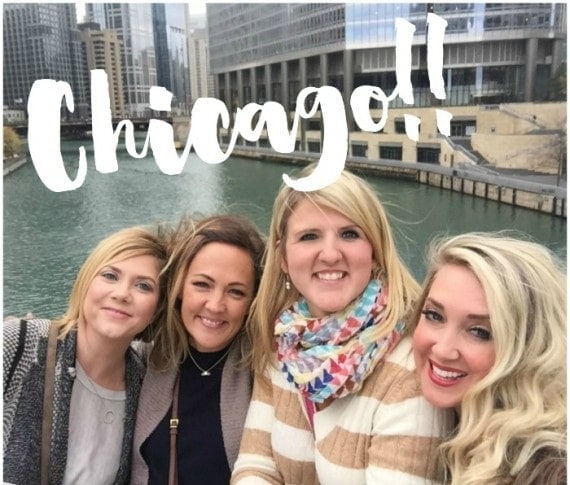 It was the weekend of the annual BlogHer Food Conference and it's always such great fun to see that many foodie friends in one place.
The Omni Chicago was gracious enough to host us for the weekend and it's SUCH a fantastic hotel. It's located right on Michigan Avenue in the middle of the excitement.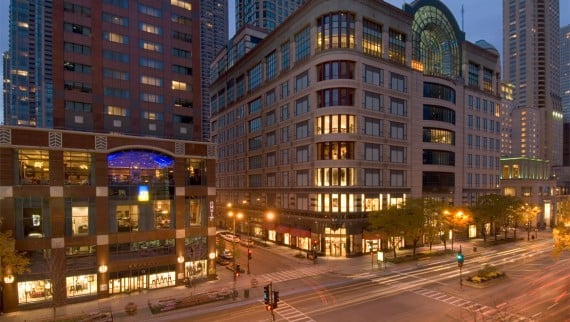 photo via
The rooms are really gorgeous and the staff is so helpful and friendly. It's really the best place to stay in Chicago, and the second time I have stayed there!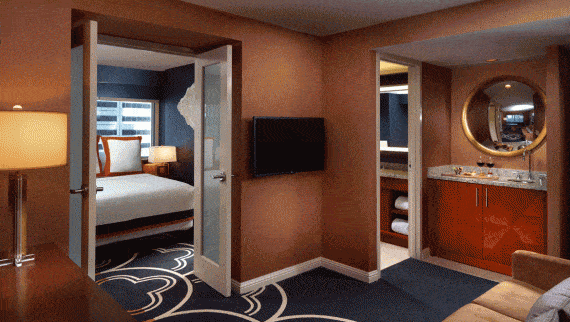 Of course, what's a great city if you don't have great friends to run around with?! These girls make every place so fun…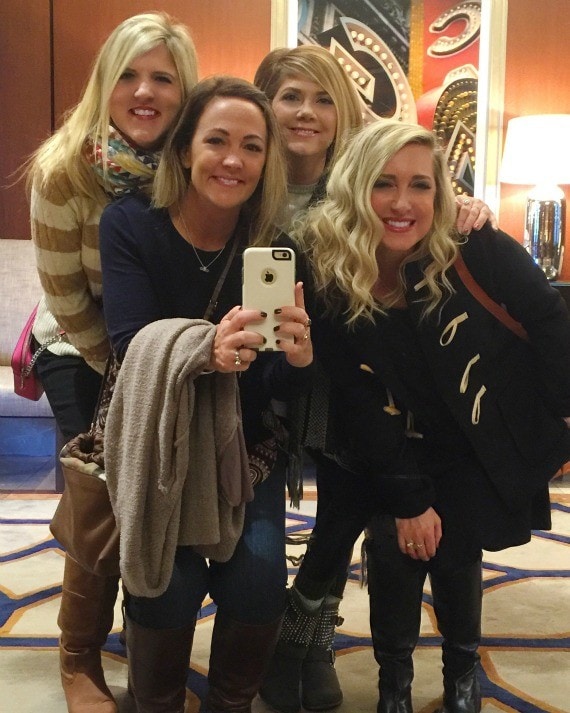 (Amanda, Me, Kristan and Jenny)
The first night we had a quick dinner at XOCO. We had heard that this was such a great place for Mexican food, so we stopped there for a bite. It's a little cafe that serves Mexican street food… sandwiches, empanadas, and of course churros that were ridiculously delicious…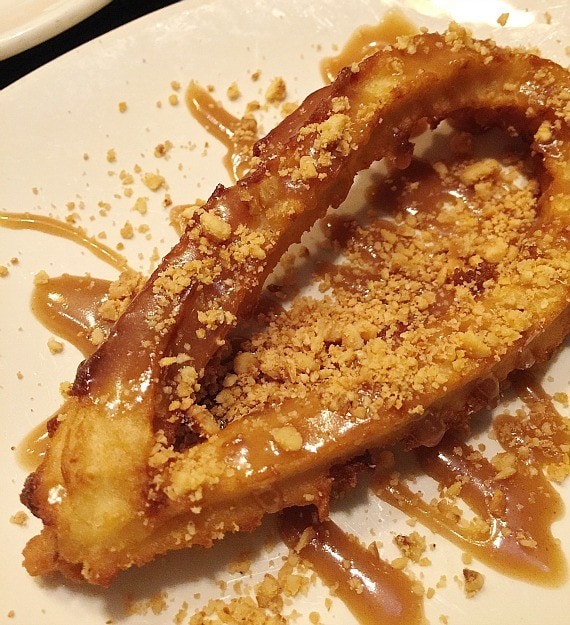 When we woke up the next day we had a full eating and shopping schedule planned! Amanda is an Uber expert, so we got around the city really easily in Uber cars! I had never ridden in an Uber before, so of course I had to document the experience…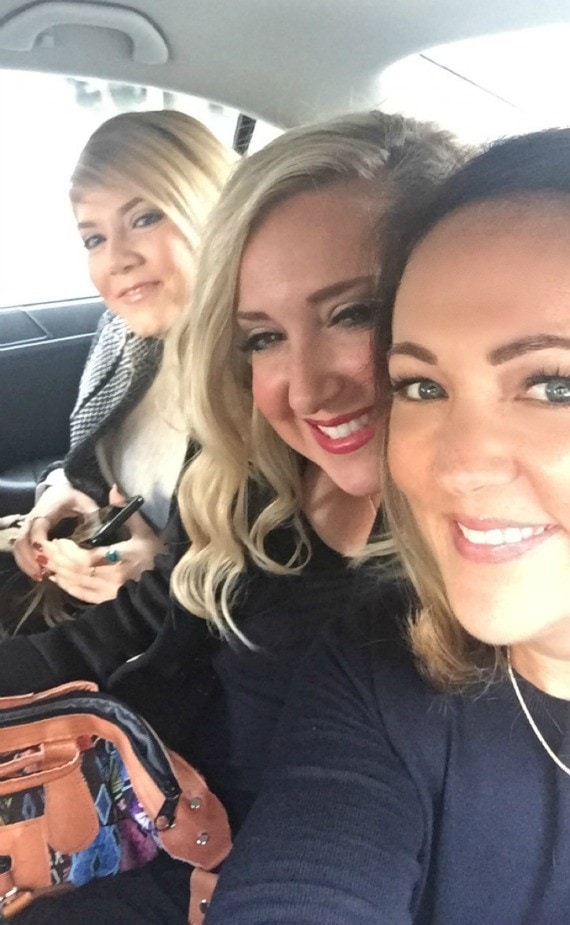 I was shocked at how easy and quick the cars show up. Also the fact that it's all handled via the app and no money exchanges hands is fantastic. Plus they're SO much cheaper than a cab…and might I say friendlier too?
Anyhow, we started our day on a doughnut tour…
Oh my… we went to 2 different places, The Doughnut Vault and also Do-Rite. The picture on the left is Do-Rite and they were my favorite. The old fashioned there (top middle) is TO DIE FOR!
After our doughnut expedition we decided we needed another breakfast, as one does. Maybe something savory…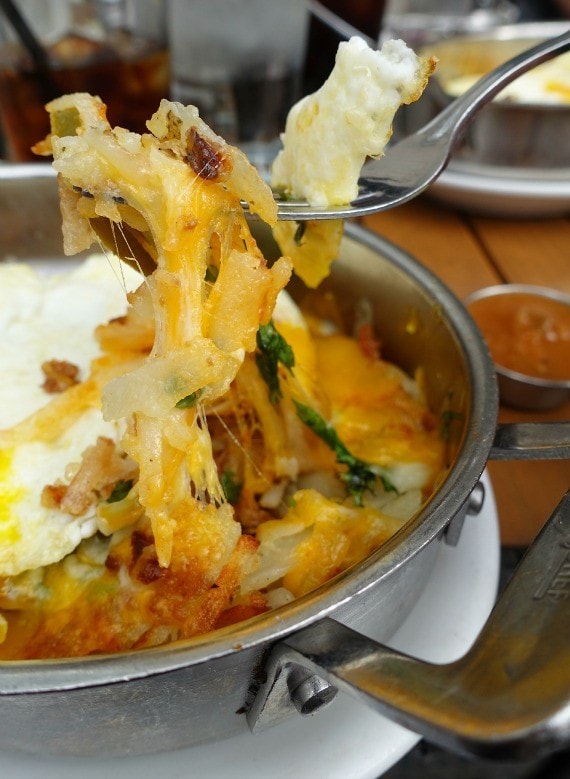 This is a skillet from Wildberry and it was out of control! The menu is loaded with fun sweet pancakes too, but after all the sugar I needed a little balance.
We shopped til we dropped that day and even had a chance to stop by the Bean!
That's Lauren, Shawn, Amanda, Jenny, Me and Kristan!
Later for dinner we stopped by one of my Chicago favorites Davanti Enoteca. The focaccia there is a MUST. It's crispy and flat stuffed with cheese. It's like no other focaccia I've ever had!
Oh and for dessert Jenny and Amanda ordered this Brown Butter Blondie that was outrageous!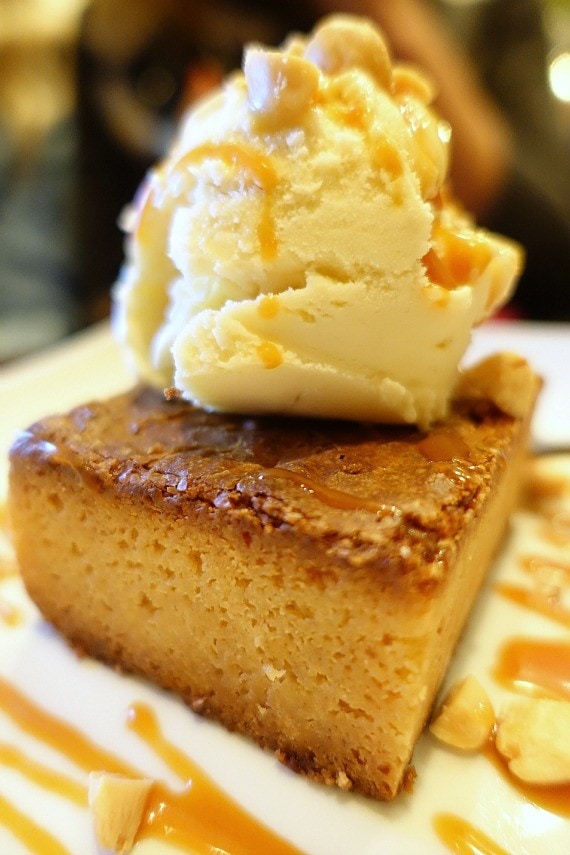 I wish I had a better picture of the whole table because we were joined by 10 other sweet blogger friends, some of whom I had met before and some I had never!
My sweet friend Liz was there, though…so that was worth it!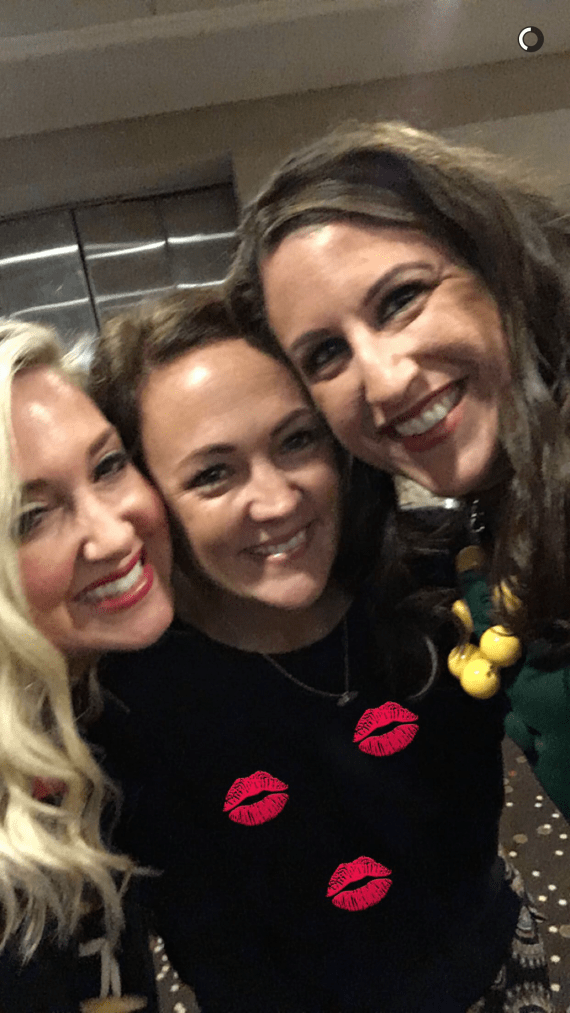 Later that night we spontaneously decided to go see a show. Turns out Janet Jackson was in town and there were 4 seats available! We JUMPED at the chance and danced and sang our hearts out. Janet was fantastic…you forget how many songs she has until you hear them all in a 100 minute time period. My throat hurt the next day from all the singing and screaming, but it was SO worth it.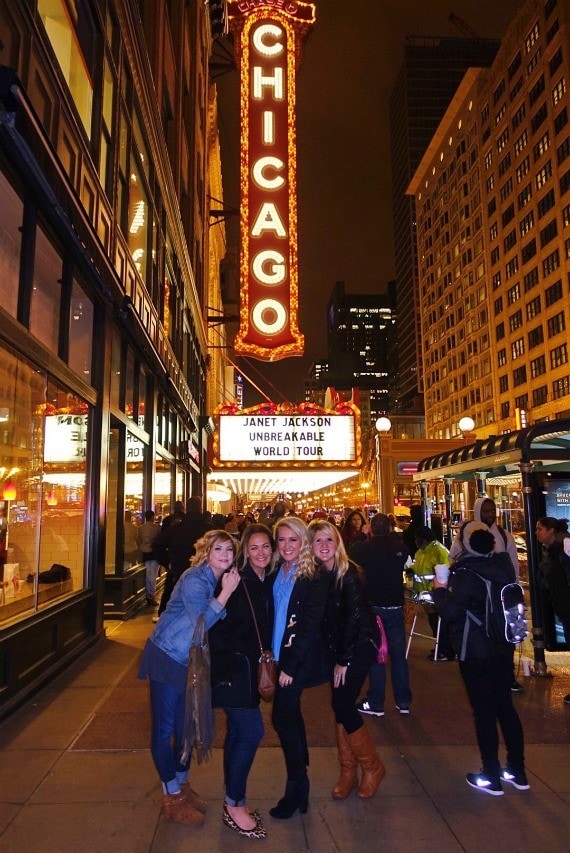 Love these girls for being up for anything!
The next morning we headed over to The Bongo Room for breakfast. People if you are in Chicago definitely head over for brunch!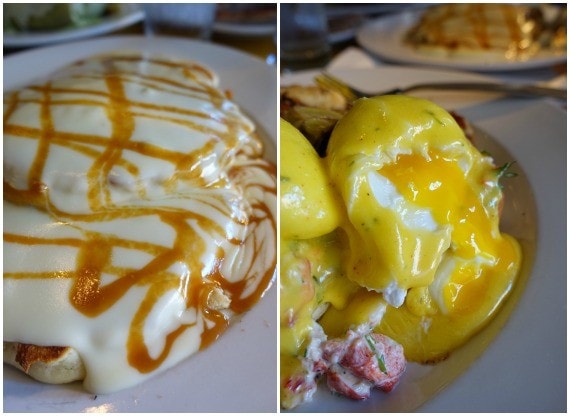 I couldn't make up my mind so I ordered 2 breakfasts. Don't judge me.
There on the left are Salty Pretzel Pancakes covered in a white chocolate and caramel sauce. OMGGGGGG. So freaking fantastic. AND on the right is an out of control Deconstructed Lobster Roll Benedict with a Green Goddess Hollandaise sauce. Holy yum. Ordering both was the right move.
We shopped up and down Milwaukee Avenue in the cute Wicker Park area and stopped at Jeni's Splendid Ice Cream for a sweet treat. Their Macaron Ice Cream sandwiches are NOT to be missed.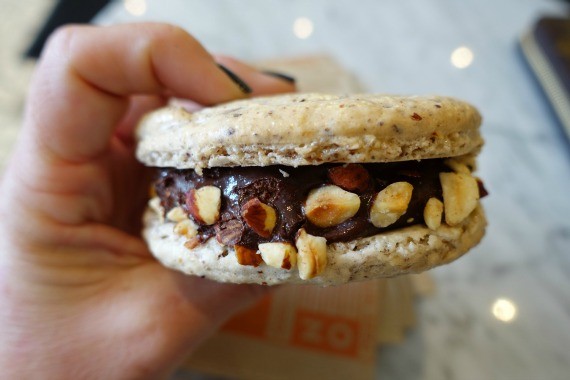 Next up on our food adventure was the coolest place that Lauren recommended to us, Chicago Pizza and Oven Grinder Co. It's a total experience going here…prepare to wait, but know that they don't take names…they remember you by your face when you check in. AND they are cash only…but the Pizza Pot Pie is worth it all! Oh my, friends go get that Pizza Pot Pie! They bring them out to your table piping hot and then flip them out of the bowl it was baked in for you. It's a cheesy, meaty bunch of deliciousness. The Grinders are also fantastic, so if you go share your plates!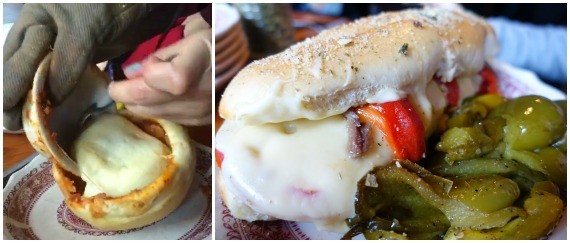 I had the best time in Chicago with these ladies and can't wait to go back again!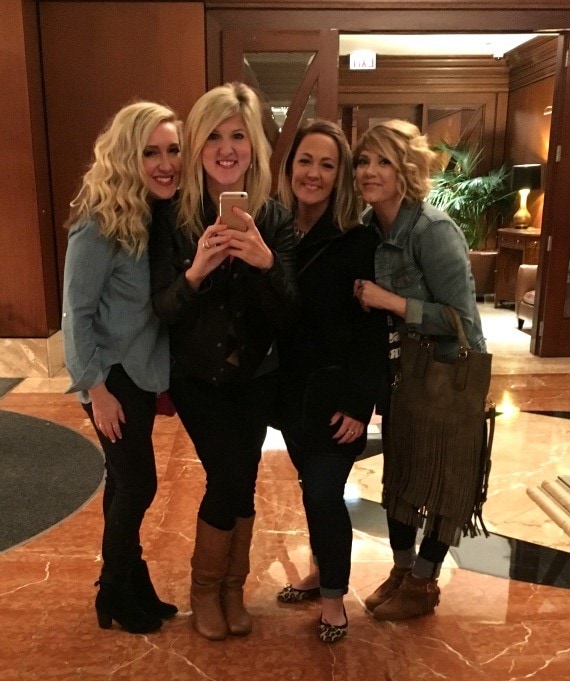 I need my Garrett Popcorn fix!!